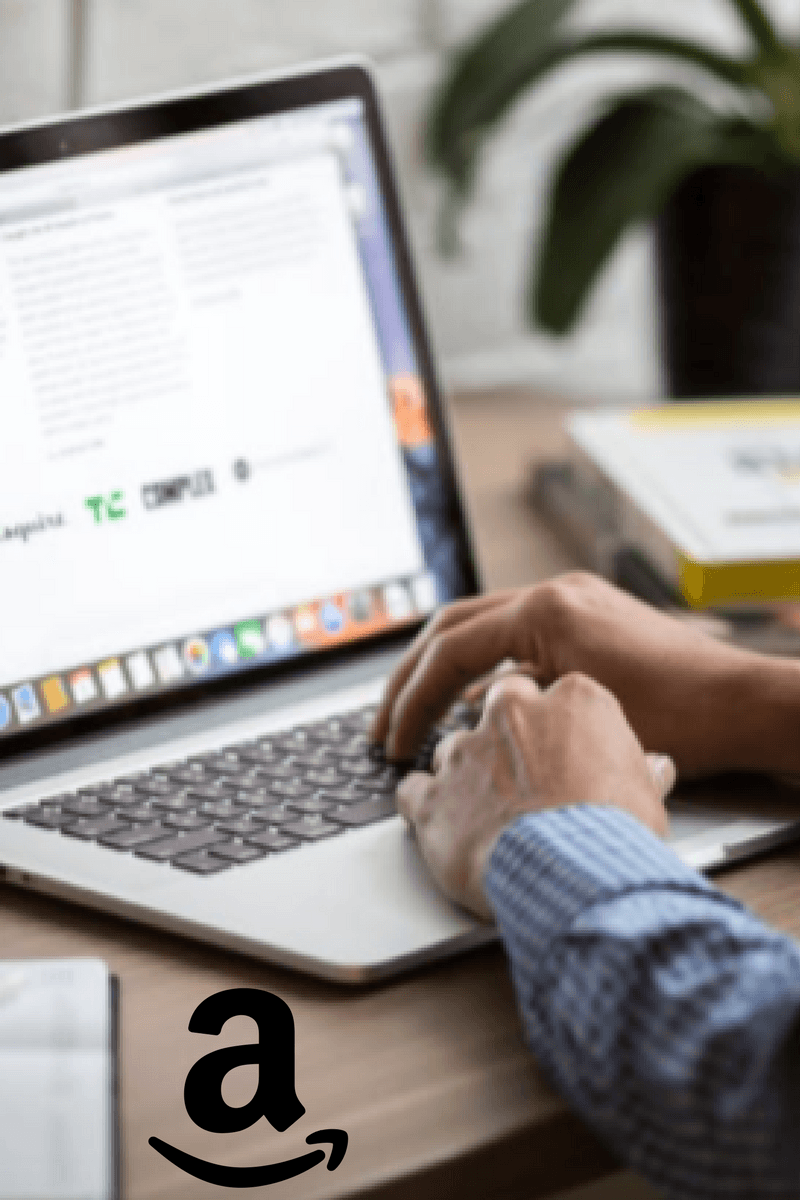 Are you a blogger who is looking to monetize by selling your products on Amazon?
If not, should you consider this form of monetization?
Today's guest author Karen says yes.
Here's why.
8 Tips for Selling Your Products on Amazon
by Karen Smith
The Internet was a very different place back in 1994 at the time of the inception of Amazon.
It was meant to be a niche website to sell books online and it quickly bagged the title of being the biggest bookstore on the planet. Little did anyone know that it was cut out to be the front-runner of e-commerce market!
Not many people know that the first book that the website sold was actually shipped from the founder and CEO, Jeff Bezos's home garage. The online giant did not quit his love for books by moving on to other products but designed Kindle, a series of e-reader devices, the first version of which was introduced in 2007. One can read millions of books online using one of these devices that Amazon exclusively markets.
Did you know its original name chosen by Bezos was cadabra.com? Other names that were considered were 'aard' and 'relentless.' He named it cadabra.com as a short version of 'abracadabra,' but the name was changed to
amazon.com
quickly.
You can guess the number of sales that the websites make from an incident back in the year 2013 when the website experienced 49 minutes of downtime which reportedly cost a loss of $4.8 million to the online shopping portal. Well to break it down for you, more than 3.5 million products are sold daily and the website had a net sale of about $136 billion in the year 2015.
If you are a manufacturer or authorized reseller, you must consider selling your products on Amazon.com besides selling them on our own website because you can leverage the huge customer base of 304 million users.
If you chose to opt-in, you must check out their guidelines so that you are aware of the best practices and to learn about practices that are prohibited. For instance, there is a list of products that are prohibited to be sold on Amazon.com and there can be legal repercussions if you do not follow them.
It is very important to keep the stock levels of your products updated so that you are able to fulfill if you get orders. If you cancel multiple orders, there is a chance for you to get banned.
Customer satisfaction is of the utmost importance if you are selling with Amazon because, besides customer loyalty, it helps in making your store look reliable and authentic to new customers.
It is recommended that you display a high level of professionalism towards assuring seamless communication with your customers by getting in touch with them after their product is delivered.
The feedback you receive can go a lot way besides the obvious as you have the opportunity to learn what the customer wants from a product better than before. A seller who considers making amendments to his product based on customer feedback may be able to sell more in the future.
Do you want to know other reasons why you should be selling your products on Amazon? Check out this infographic from Dpack that entails benefits and tips on selling your products on Amazon.
Readers, please share so people know how easily selling your products on Amazon can be. If people are considering selling their products on Amazon, they should know this information.
I look forward to your views: Do you sell your products on Amazon? What are your experiences? If not, would you consider trying this form of monetization?
Related
10 Legitimate Ways to Make Money Online
Source of Dominant Graphic
Pixels