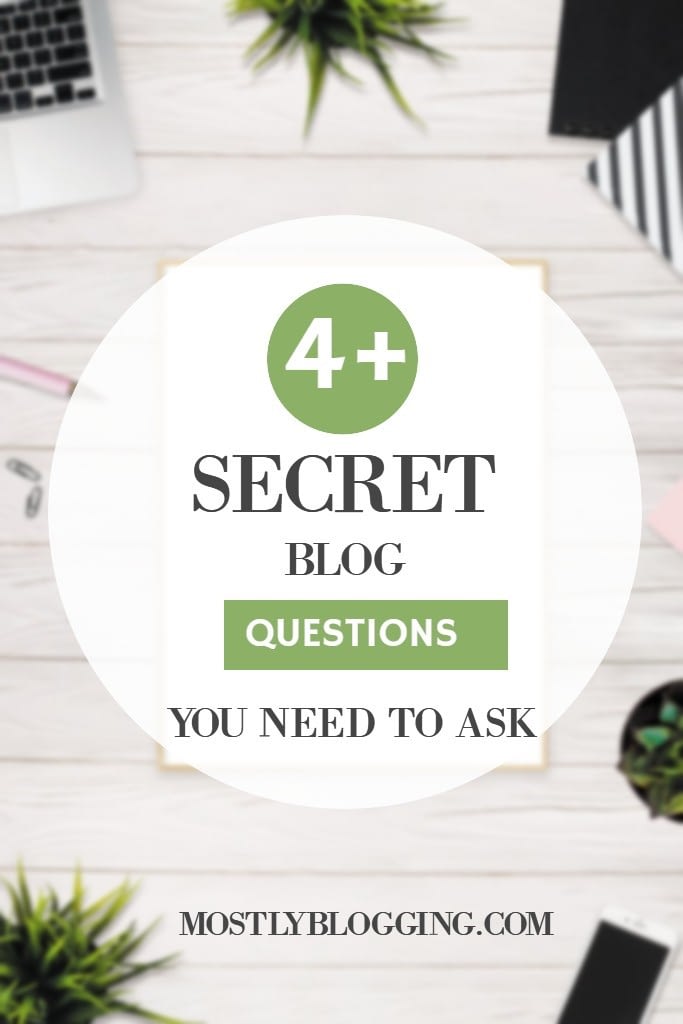 4 Secret Blog Questions to Get More Traffic to Your Blog
Did you know successful bloggers have secret blog questions?
Bloggers often face a common struggle after setting up their blog and working on generating content. The bane of every blogger's existence is ultimately getting more traffic on their content.
Moreover, even if they successfully generate desired traffic, they struggle to retain it on their website. This issue is not just limited to new bloggers but well-understood by marketers as a whole.
Feeling stuck in terms of generating more traffic can happen at any stage in a blog's life. It is an inevitable consequence faced by all blog owners. So, what can be done when faced with the trouble of getting more traffic?
This article contains a few secret blog questions you should keep in mind when you are strategizing ways on getting more people to reach your content.
Even if you don't like the answers to the secret blog questions, this guide ends with actionable strategies to boost your traffic, so make sure you stay until the end.
Why should genuine value-addition be the primary objective?
Every blog owner should first brainstorm the purpose behind their blog.
Bloggers should ask themselves questions such as:
Why should any reader choose my content over hundreds of other alternatives?
What value do I provide my readers?
Is my content helpful for my readers?
Do they resonate with the topics I discuss?
Bloggers should focus on asking themselves as content creators these secret blog questions.
Do you get why these are secret blog questions? Asking yourself these questions is humbling. Realizing your blog may not be the best is difficult.
Why is coming to terms with the fact that our blogs may not be the best important?
The reason being: It sets a clear direction for the blog and helps in determining where the blog gets headed. Self-reflection is important. Honestly critique your own blog even if doing so hurts your ego.
We are proud of our writing just as we should be. However, if you want to generate more traffic, you need to ask yourself these secret blog questions. You need to be honest with yourself about the answers. No one who cares about you will give you that scathing critique your blog might need.
Several members of the Reddit Blogging subreddit revealed they are sure their direct traffic comes from their parents, grandparents, and other people they know.
Will your relatives and friends be truthful with you about the value of your blog when compared to the others out there? Not if they want to avoid hurting your feelings they won't. You need to be honest with yourself.
Let's start here: Do you even know the answers to the secret blog questions?
For instance, according to 2021 statistics, there are 577 million blogs on the internet. Do you know why people should choose your blog over others?
Naturally, not all these blogs are in your niche. Do you have a niche or are you a lifestyle blogger?
Being a jack of all trades has never really benefited anyone who made it big in their industry. Instead, a more innovative approach is to become the master of one's niche. It means that websites should focus on a specific audience to gain maximum attention.
What is a niche?
A niche is your business's area of expertise.
There are two types of niches: Macro niches and micro niches.
A macro niche is knowledgeable about a broader content range. A micro niche is knowledgeable about a more specific area and has a narrower target audience.
What is the advantage of a micro niche?
Since not many people are knowledgeable about such a specific content area, less people are writing about the topic and you have less competition for readership and sales on the internet.
However, rather than starting in a narrow niche market that a micro niche provides, you might want to start with a broader topic and try to appeal to more people by specializing in a macro niche.
For example, a website selling pet food would benefit from posting content designed around pets. A range of topics that can be attractive in the niche such as types of pet food, differences between cat food and dog food, pet treats, nutritional requirements for each type of pet, ways to feed one's pets a balanced diet, tips for dealing with obese pets, etc.
While these topics do not directly tackle the product offering, covering them provides pet owners information regarding the common issues they face. It helps build trust with readers who would automatically be encouraged to purchase from the website simply because they find value in their content.
For those willing to start their blogs, finding the first blog post idea can be challenging. However, tackling their readers' problems and providing valuable insights or solutions to them is a great place to start. The by-product of having a "value-driven" approach is high-quality traffic.
Moreover, that traffic will be more likely to stay consistent and interested in the topics under discussion. It is akin to creating a sort of brand loyalty. Therefore, bloggers should aim to provide genuine value through their content, thereby creating a loyal user base.
How can you generate new content ideas from community feedback?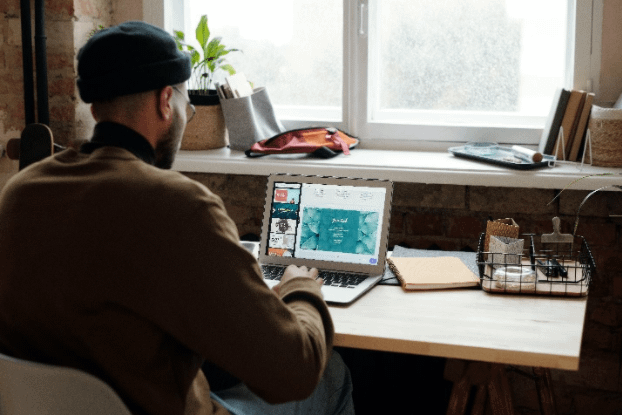 Bloggers often get a bit too focused on keyword research and SEO techniques to optimize their content. Pleasing the search engine algorithms does help. Still, they will not produce desirable results until the optimization strategies get backed by high-quality content.
Even the best SEO specialists will not create tangible results unless the readers are interested in engaging with the content. Therefore, bloggers should divert their focus on coming up with blog-post ideas that resonate directly with their audience.
But this strategy poses questions like how to come up with ideas that will interest your readers. The simplest and most effective way of achieving that is by asking their audience what they want. It helps if bloggers maintain a presence on social media. That way, they can reach out to their audience and gather feedback on what they might feel interested in reading.
There are advantages to using Instagram to find out what problems your audience has. Instagram has question stickers and poll stickers you can use for example.
It also ties up with our previous point of brand loyalty. Creating community-focused content tends to generate ever-increasing levels of traffic and also assists in audience retention.
Why should bloggers pay more attention to creating catchy headlines?
Creating attractive headlines is the bread and butter for generating higher traffic. Headlines play a significant role in attracting traffic to one's blog. Therefore, it is a no-brainer that bloggers should dedicate a substantial portion of their blog-writing time to creating headlines that will turn heads.
It would not be wrong to argue that headlines are more important than the actual post. A lot of readers tend to skim through a blog post first to make a judgment based on the headlines. They then decide if the content is worth their time or not.
Even the most extraordinary pieces of content can sometimes suffer tremendously at the hands of poorly written headlines. Therefore, experimenting with creative and catchy headlines should be the highest priority for bloggers. There are no set paths for constructing the perfect headline. The trial and error method is the best possible way to understand the headlines that work for one's blog.
Why should consistency be your topmost priority?
Bloggers may often come across SEO professionals who place great emphasis on staying consistent with posting. It is preferred to create kickass content that can potentially go viral and generate high-traffic. However, if one aims to achieve long-term success, staying consistent is an irreplaceable part of it. 
It includes the timing and the frequency of publications. Creating a schedule for posting on one's blog should help. While time-sensitive blogs are better suited to being posted as soon as possible, the objective behind it is to maintain consistency with posts. Being consistent will bring rewards from search engines and web traffic.
Here is another secret blog question you can ask yourself: Do you post consistently or do you post when convenient?
The potential traffic that gets lost every time a blogger skips a day of posting can get countered through regular postings. Search engines tend to reward consistent blogs as the algorithm starts considering them as authentic.
Moreover, staying in the game tends to generate expectations for readers who anticipate new content. Thus, it increases return visits. This method ties back to the original point of working towards creating brand loyalty for one's site. It requires consistency of work.
Secret Blog: FAQ
How Do I Start a Secret Blog?
A secret blog is often an anonymous blog. You start an anonymous blog with a pseudonym instead of using your real name.
Final Words About Secret Blog Questions
The above secrets might come in handy for bloggers who are wishing to start their blogs. The struggle of generating more traffic is well-known by both starters and veterans. Even the best SEO blogs tend to plateau after a while. The objective is to help bloggers out there who are facing a traffic jam in their work.
Whether the goal is to expand the user base or create a new one, above discussed points will be helpful. Remember that focusing on value addition, generating ideas from feedback, creating eye-catching headlines, or maintaining consistency is vital. These are the four principles that will stay relevant to all types of bloggers out there.
In closing, these tips are timely.
Google has many CORE updates that leave bloggers wondering:
Is my site speed too slow?
Am I optimizing incorrectly for search engines?
Is my content too short?
Takeaway:
Sometimes, a cold hard look at ourselves and the truth may be called for. We can do better.
Another secret blog question for you:
Have you Googled your keyword before publishing to see what the blogger in Position 1 on Page 1 of Google is doing?
Here is an actionable strategy you can start implementing today:
Before hitting Publish, check out the best post on the internet for your keyword and publish a better article– each and every time.
Readers, please share so bloggers learn to turn inward when traffic falls and ask themselves difficult secret blog questions.
I look forward to your views in the comments section. Can you suggest more secret blog questions we can add to the list?
Author Bios:
Ethan Lark
Ethan Lark is a Business, Tech & Marketing blogger who spends his entire day writing quality blogs. He is a passionate reader and loves to share quality content on the web with his friends and followers and keeping a keen eye on the latest trends and news in those industries.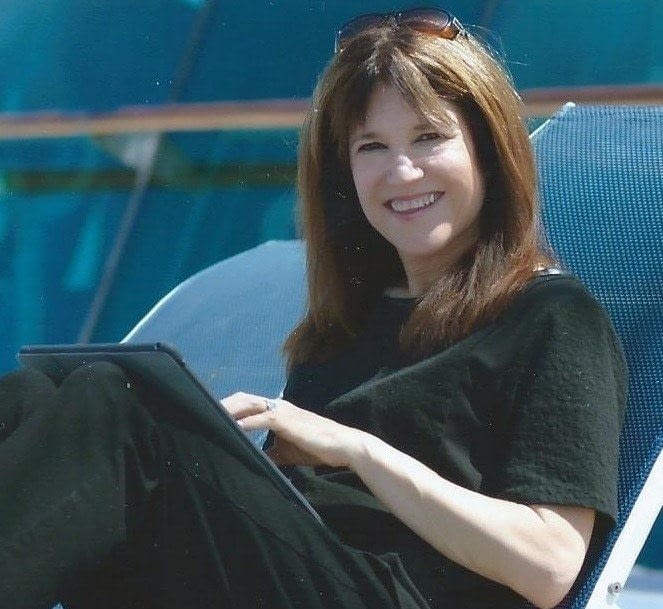 Janice Wald is the founder of MostlyBlogging.com. She is an ebook author, blogger, blogging coach, blogging judge, freelance writer, and speaker. She was nominated as the 2021 and 2019 Best Internet Marketer by the Infinity Blog Awards and in 2017 as the Most Informative Blogger by the London Bloggers Bash. She's been featured on Small Business Trends, the Huffington Post, and Lifehack.
This post was made possible by the support of our readers.