Were you able to make any of your blog posts rank on Page 1 last year?
How to Get Your Blog on the First Page of Google for Free ranked on Page 1 and was published late in the year.
In addition, the article received over 80 comments and hundreds of social shares.
Clearly, there's interest in how to improve your search rankings.
Guest author Margaret Reid offers additional information about search rankings.
She offers 7 tips on how to get your blog posts to rank on Google's Page 1.
Search Rankings: How to Make your Blog Rank on Google Page 1
Margaret Reid
Blogging can be a lucrative hobby considering that you can do everything from the comfort of your home regardless of your fulltime occupation. Some bloggers go as far as to make blogging their primary occupation considering how much they make per month.
This is why anyone with an aspiration to write and communicate with others should consider blogging at some point. Being featured on the main page of Google's search result page is one of the most exhilarating feelings you can have as a blogger, regardless of the tools or guides you used to get there. How can you rank as high as Google page one on SERP [Search Engine Results Page] and gain the publicity you so desperately need?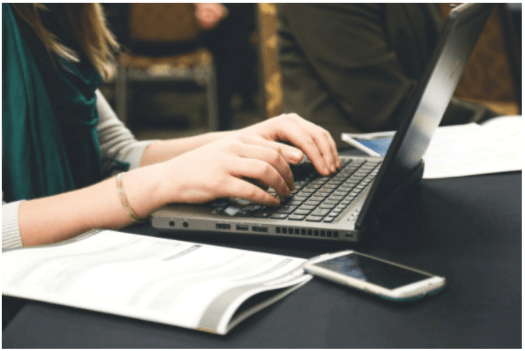 Blog headings and subheadings are among the most important elements of a blog when it comes to SEO optimization. Google's search algorithm loves scanning titles and subtitles for keywords relevant to the search that is being conducted on the other end. This is why you should always write titles that make sense in regards to SEO without much attention to the "poetic" nature of the article.
Your target reader will likely be on the lookout for exact matches of the search query they entered instead of scrolling through pages upon pages of neatly written titles that make no sense to them. Be as direct and clear as possible when writing your blog titles.
Keywords are the lifeline of your blog no matter what topic you might be tackling. It's important to use keywords that are relevant to your audience, which is where Google AdWords comes into play as your tool of choice. AdWords can help you narrow down the keywords that your target demographic might search for and in turn boost your article's ranking.
However, it's important not to overindulge in keywords as they can also lead to the opposite effect of ranking your content too low for anyone to see. Google's algorithm has strict rules when it comes to keywords being too densely used in a blog post, making sure that only relevant content ranks high on the SERP. Use keywords moderately and in a smart way to ensure that your Google ranking remains high enough to reach the first page of the search results.
Internal links help you divert traffic to other parts of your site making sure that all the content gets accessed regularly. However, relying on internal links too much won't go well with your search ranking, meaning that you should also pay attention to other sources on the web. Google likes sites that offer not only internally relevant content but outbound links as well, meaning that fair play and teamwork are just as important as quality content.
Ignoring outbound links entirely will result in a much lower ranking than you would otherwise receive so make sure to avoid this practice whenever possible.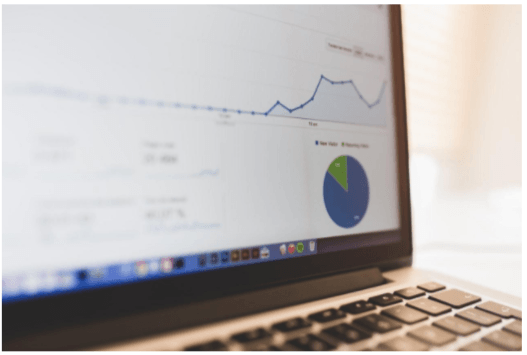 Encourage calls to action
Writing passive informative content won't get you the high ranking you are looking for. The best posts on the web are those that encourage activity and call the readers to take some kind of action after consuming the content. This can be anything from commenting on the article, sharing it on social media, or participating in a poll or a competition on the site.
Google detects this activity and ranks the content higher due to reader activity which encourages more people to join in on the action. Calls to action are best incorporated in the introduction and conclusion of each article. Strive towards encouraging reader activity and make sure to add energy to your writing anytime you can.
Incorporating content such as images, infographic charts, audio or video files is a good way to boost your search rankings. Differentiating the content you offer to your readers will create a dynamic environment where they can experience different kinds of information and be entertained for extended periods of time.
Simply writing or posting video files without adding much to it will result in a mundane blog that no one will likely visit on a regular basis. Make sure that the content you post is copyright protected or that you have the necessary permission to use it should you link it from another source. Varying content is always good for boosting your overall ranking but make sure to optimize it properly so it doesn't strain the bandwidth of whoever is accessing it.
Using social media to promote your content and expand the user base is a great way to raise your search rankings with Google and other search engines. People often use social media to scroll through their news feeds in hopes of finding interesting content to read through.
This is your chance to create a dedicated social media page for your blog and share the content on multiple platforms in order to gain some traffic and reach new audiences. Make sure that your social media page looks the part and has all the necessary visual and textual elements that will organically link it to your blog at first glance.
It might come as a surprise, but Google's algorithm prefers ranking content that comes out with good optimization and relevant content as opposed to content that comes out regularly. The algorithm continues to evolve daily, meaning that spam content will soon be ranked far lower than it used to be. This means that SEO remains as relevant as it was before, but quality content that comes out semi-regularly will still be more dominant as a result.
Make sure that you always post content that provides original, reliable and relevant information in the context of your blog. Don't repackage old articles just to satisfy your set quota and get some ad revenue in doing so. Your readers and search engine ranking will both be satisfied as a result of your effort in creating original content.
In Summation
Fighting your way to Google Page 1 is an ongoing struggle that continues on a daily basis. Your competition will also want to reach the pedestal you just occupied, meaning that quality content will be the precedent that decides who gets to stay there. Stay true to your audience and the mission you set for yourself as a blogger and don't fall into the temptation to misuse SEO for the sake of a small bump in your ranking. Organic ranking will continue to evolve and original content will soon far outweigh SEO optimized content that provides little concrete value for the reader.
Author Bio: Margaret Reid is a freelance writer who is seeking to discover new ways for personal and professional growth. Currently, she`s working in the company TheWordPoint and trying to improve herself in the blogging career. Margaret is an experienced and self-driven specialist who cannot imagine her life without writing.
Image Sources:
https://www.pexels.com/photo/woman-typing-writing-programming-7112/
https://www.pexels.com/photo/notebook-working-macbook-computer-34177/
Readers, please share so others learn Margaret's tips for improving your search rankings and getting your blog posts to rank on Page 1.
I look forward to your views in the comments section: Do you have any tips you can share for improving your search rankings?