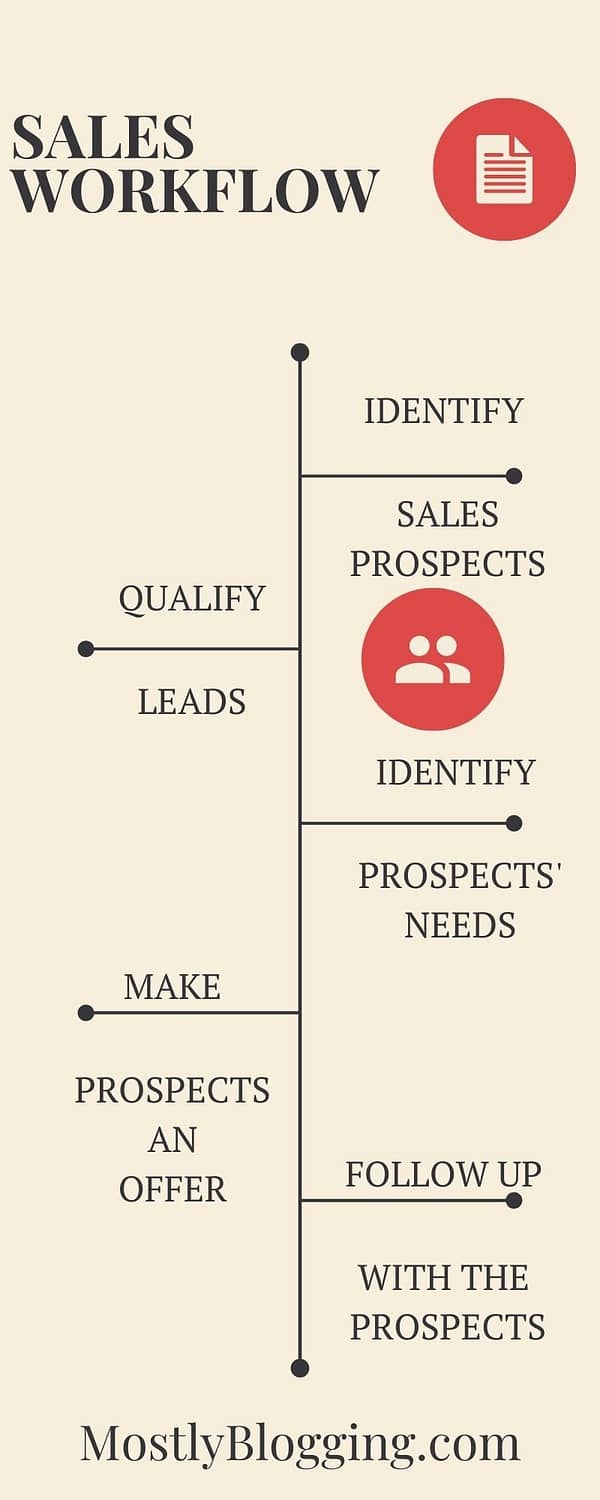 Are you ready to get help streamlining your sales workflows?
Marketing Automation is a supporting technology for marketers and marketing managers that help them achieve the most effective production task completion.
By reading this guide, your sales pipeline becomes more efficient.
You will be able to standardize, automate, and improve operations with workflow automation.
When you improve your company's sales workflows, you boost your sales potential.
Let's get started learning how to improve sales workflows.
Benefits of Marketing Automation Software for Small Businesses
Modern systems of automation of marketing processes work using artificial intelligence, which is why it is not surprising that it gives the best ideas for increasing the efficiency of small and medium-sized businesses. Marketing Automation Software is the optimal solution for optimizing communication with the greatest value of a company – its customers.
The use of modern technologies ensures the automation of 45% of employees' activities. Marketing automation is both profitable and convenient.
As you can see, marketing automation improves your sales workflows.
Firepush specialists will install and optimize any program, and you will receive a full set of advantages over your competitors:
Minimum time to process data of each potential and active client.
Multiple reductions on the business promotion costs.
Automation of most marketing decisions.
Ability to predict your marketing campaigns.
For these reasons, Firepush is helpful marketing automation for startups that want to improve the efficiency of their sales workflows.
What are Sales Workflows?
Sales Workflows include five stages:
Identifying the sales prospects
Qualifying the prospects
Identifying the prospects' needs
Making the prospects an irresistible offer
Following up with the prospects
10 Best Marketing Automation Software for Small Businesses
1. Firepush — For Email and SMS Marketing
Working with our agency will help you choose software and optimize it according to your business needs.
Your business will rapidly start to grow with Firepush. The software will automatically send you notifications via all of the existing Internet communication channels.
Remind your customers about promotions, send shipping updates and earn while you are sleeping. You can use this app with other e-commerce platforms like Woocommerce, Wix, Prestashop, Magento, etc. Use a free version or try it completely for free for 35 days with unlimited access to all the features that will help your business grow faster.
Why Choose Firepush?
An ability to use all working tools during communication with the clients.
Free minimal plan plus advanced paid program options.
A guarantee of attracting clients automatically without involving office workers.
2. Tidio — For Customer Support
With a Tidio Live Chat app from Tidio LLC, you can use a chat, chat bots, and marketing automation to improve customers' satisfaction and increase the sales. No matter which way your client contacts you, you will still be able to respond ASAP.
Why Choose Tidio?
Free to use.
Big set of functions for marketing and attracting potential clients.
Acceleration of customer response time.
3. WisePops — for Automatic Lead Generation
WisePops helps marketers create smart pop-ups and use existing pop-ups. With WisePops, you can increase a number of your email subscriptions and conversions with the help of customizable pop-ups and A / B testing pop-ups in order to create messages that find the right people at the right time.
Companies trust WisePops with creating 15+ million pop-ups every month with an average conversion rate of over 5%.
Why choose WisePops?
Lead generation with pop-ups, bars, and gamification
Affordable plans for small businesses
Excellent option to quickly build an email list 
4. Zapier — For Marketing Process Automation
Zapier is an online service for those who know that time is money. You can use Zapier to automate a process of uploading / downloading a file between two services, apps, CRM in several clicks.
The user chooses two services that interact under specified conditions. There can be a lot of such interactions, and they are called "Zap".
Why choose Zapier?
Save tons of time
Keep your marketing processes under control
Automate routine marketing reporting
5. Judge.me — For Automated Collection of Social Proof
It is a convenient email marketing automation software that creates your product reviews and sends emails in autopilot mode. Judge.me is a great tool to increase traffic. Your customers will see not only product reviews but also ratings and comments on your connected social media pages.
Why Choose Judge.me?
Boost customers' trust with website and product reviews.
Collect users' content for posting it on your website.
Judge.me has a design adapted for smartphones.
SEO snippets to display customer reviews in Google search results.
6. Google Search Console — For Website SEO Performance Management
Search Console by Google is primarily designed for website owners and webmasters. With a help of this tool, you can track a lot of parameters, such as:
Where your website is at during the Internet search;
What requests generate traffic;
Website optimization recommendations;
Tips for eliminating the errors that will help you get higher positions in the Internet search results.
To get started with the service, you need a Google account.
Why use Google Search Console?
It's free
It has amazing insights into website performance
Improves your website's Google search position
7. Buffer — For Automated Social Media Publishing
Buffer is a free marketing automation software that makes it easy to share photos, videos, and links across social media. It can share content on Facebook, Twitter, LinkedIn, and other networks.
Key features of Buffer:
Connecting RSS feeds.
Detailed analytics.
Up to 100 messages and tweets.
Several social networks.
Sharing profiles.
More than 50 apps and additional functions.
Running colleagues' profiles.
Support of many different versions.
Business plans.
Aggregate statistics, comparison, and more.
Teamwork.
Customization of schedule.
Why choose Buffer?
Free + affordable paid plans
Automate social media publishing
Plan your social media marketing ahead
8. Back in Stock — For Automatic Restock Alerts
In order for you to never have a lost sale problem, use the Back in Stock tool. How does it work?
Everything is extremely simple and convenient:
The customer found an item that is out of stock.
If they are serious about making a purchase, then they just need to click a button that notifies them about an order.
The customer receives an automatically sent notification of the goods' arrival.
Why choose Back in Stock?
Automatic restock notifications for your customers
Multiple channels (Messenger, SMS, push notifications)
Customization (product color, size, etc.)
9. Personalized Recommendations — For Automatic Product Suggestions
 Amazon can be used as an example, as it makes up to 35% of income through Personalized Recommendations. It is not only what the customer might like or what other customers are looking for on the website.
These are recommendations such as:
• Products that are being sold.
• What people buy with a selected product.
• What can be recommended.
• What is most relevant today.
• What item is the most often looked for these days.
Why choose Personalized Recommendations?
Automatic upsell and cross-sell
Display top selling items
Send emails with personalized product recommendations
10. Quiz Kit — For Automated Lead Generation
The program is designed to provide an increase in conversions and is based on optimizing the customer selection process. An automated system can send notifications to sales managers, which gives them the ability to focus on working with the most prospective clients.
Why choose Quiz Kit?
Automatic lead generation
Quiz templates, no need to create them yourself
Gamified experience for customers
Sales Workflows: People Also Ask
How do you write a workflow?
A workflow is like a pipeline. You show the work progression at each stage. Generally, you write the workflow like a sequence of operations.
What is the workflow process?
A workflow process shows a flow from stage to stage. It generally is drawn as a sequence showing different events that take place in the process of sales workflows for example. The workflow process can apply to any flow of work in which you try to streamline efficiency.
Best Marketing Automation Software for Small Businesses
The applications listed above are intended for those whose work is focused on reaching customers – regular or potential ones. The above marketing apps will allow you to increase the activity on social networks, automatically publish the content, and attract the target audience of users.
Readers, please share so marketers discover how these marketing automation tools streamline sales workflows.
I look forward to your views in the comments section. Do you have experience with these tools? Are there additional tools you can recommend to improve sales workflows?
This post was contributed and made possible by the support of our readers.