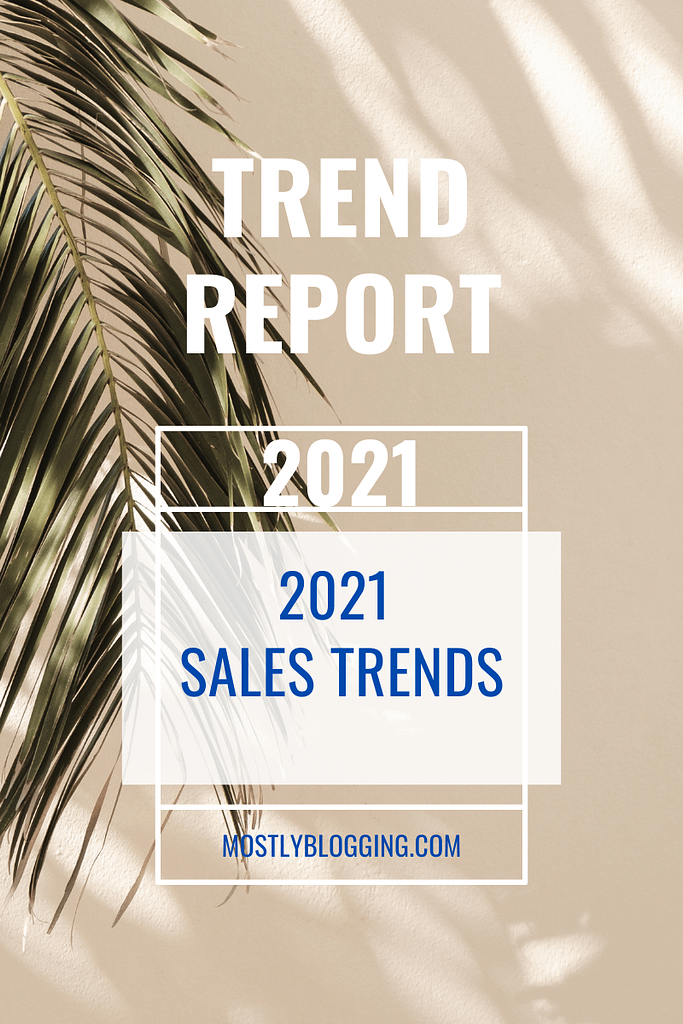 Now that the third quarter of 2021 just ended, are you aware of 2021 sales trends?
2021 has seen many changing sales trends:
AI
Voice Search
A blur between B2B and B2C
Digital events
Digital self-service
Customers expect real-time solutions
Data-driven marketing campaigns
Competitive data analysis
Alternative Data Sources
Increasing security and privacy
Remote Work
Data driven decision making
Personalization in customer management
This article is about sales trends that are fueled by data.
By reading this post, you will explore the latest data-driven sales trends and why the change toward marketers taking a more data-driven approach to sales occurred in 2021. You also discover additional 2021 trends. Finally, be sure to stay to the end to learn whether you should even be following 2021 sales trends.
Let's get started looking at the impact of data on 2021 sales trends.
B2B Data Trends to Watch in 2021
B2B industries have experienced many trend shifts throughout their long and diverse history. However, one thing that once may have seemed like a passing trend is now recognized as something that is here to stay. That is, of course, the use of data in B2B as well as business in general.
Now data is part of the foundation of business therefore it makes sense to talk about smaller B2B data trends and their impact.
As for now, let us look at what data trends matter most for B2B in 2021.
Data-Fueled Sales Trends
Marketers have always known about the SMART marketing method. SMART marketing stands for marketing that is Specific, Measurable, Attainable, Realistic, and Timely.
The irony is that in the past, although marketing campaigns should be memorable, according to the SMART strategy, marketers haven't measured the results of their campaigns. Measuring data is crucial in order to improve future marketing campaigns.
According to a January 2021 source, "44% of data available to an organization goes uncaptured and 43% goes unused."
The trend toward ignoring data has stopped. One of the 2021 sales trends includes marketers taking a data-driven approach to marketing.
Data in B2B markets
There are many types of data used by B2B companies for various business objectives. Especially after the revolution brought on by alternative data, which impacted the entire landscape of business and finance.
Alternative Data
Alternative data sources include
Firmographics
Technographics
Buying Intent Data
Job Posting Data
Company Funding Data
These alternative data sources are used in B2B markets for all the usual tasks from improving lead generation and marketing to enhancing decision making in every department. These sources, many of which are publicly accessible online sources, provide information about everything that is relevant to business, from public sentiment to significant market events.
What kind of data fuels 2021 sales trends?
The kind of data that interests B2B companies the most is, of course, data on other firms which are either their potential customers or competitors. Thus, the most important types of B2B data are such information as firmographics and technographics, which help to categorize companies by their general features or technological stack.
Related Reading: Competitive Intelligence
Additionally, buying intent data is a crucial type of information for B2B firms. This refers to data about recent business activities of the company, such as new deals or discontinued services. By this kind of company data, B2B firms may evaluate when to approach the potential customer to increase the likelihood of a deal.
There are, of course, many other types of alternative data that are used extensively by B2B firms. Job postings data and company funding data are very useful to name just a few. But let us now look at the B2B data trends for this year.
More Trends for 2021
As 2021 is on the way, we can see some B2B trends and tendencies shaping up. Many of them are carrying on from recent years as what matters most in data usage remains the same.
Here are a few examples of the B2B trends that are leaving their impact in 2021.
1) Prioritizing security and privacy. Data governance laws are starting to shape up all over the world. The most impactful example so far is, of course, the GDPR of the European Union. Privacy and data security will continue to be the main concerns in utilizing data throughout 2021. For B2B companies this means prioritizing security measures and increased attention to internal data governance.
2) Digitalization and remote work. One thing that certainly made the last year stand out was the Covid-19 pandemic. One of the many ways it has changed our lives was moving even more of our lives to the digital world and doing our work remotely.
This has led to an increase in data created, which means more data to be used by B2B companies. It seems that we are not going to quickly forget what we have learned about working remotely even after the pandemic. Thus, digitalization will continue to be an important B2B trend that will create more data.
3) Data-driven decision-making. Throughout the many departments of a company, a lot of managerial decisions have to be made. In 2021 we see the continuing trend of basing more and more of those everyday decisions on data. Data can enhance decisions everywhere from marketing to HR, to internal management.
B2B firms are likely to trust AI with many of those decisions as it has proven itself across the industries. The increasing use of AI is definitely one of the 2021 sales trends.
4) Personalization in customer management. Another of the key B2B trends enabled by data is increased personalization in the way customers are handled. Businesses expect professional and efficient services from other businesses. Thus, utilizing the data B2B company has on its customer to anticipate needs and personalize offers is much appreciated by the client and will continue as an upward trend this and upcoming years.
Sales Trends FAQ
How can sales be improved in 2021?
You need to follow SMART marketing methods. SMART marketing offers you a 5-step action plan for marketing. SMART stands for Specific, Measurable, Attainable, Realistic, and Timely. The most important of these is "Measurable.' Track your campaign's data in order to improve your marketing results.
Following the Sales Trends
After looking at some of the B2B trends for 2021, a question might arise whether one should follow them or try to go their own way and think of something that no one is doing.
Generally, the answer is that it depends. If the trend is not likely to blow over soon and brings true value to the company, following it seems like the safer choice.
Another thing about B2B trends is that this is what the companies that might be your customers are doing. And customers are always right, therefore B2B trends should be taken seriously.
And data is here to stay, so whenever the conversation is about data trends, it is advisable to at least listen carefully.
Readers, please share so marketers discover 2021 sales trends, additional sales trends, the reason for the pivot, and whether they should even be following these 2021 sales trends at all.
I look forward to your views in the comments section. Do you know additional 2021 sales trends?
Authors: Janice Wald and a Contributing Author

Janice Wald is the founder of MostlyBlogging.com and co-founder of the Mostly Blogging Academy. She is an ebook author, blogger, blogging coach, blogging judge, freelance writer, and speaker. She won the Best Internet Marketer Award and the Best Blogger Award at the 2021 Infinity Blog Awards. Wald was also nominated as 2019 Best Internet Marketer by the Infinity Blog Awards and in 2017 as the Most Informative Blogger by the London Bloggers Bash. She's been featured on Small Business Trends, the Huffington Post, and Lifehack.
This post was made possible by the support of our readers.