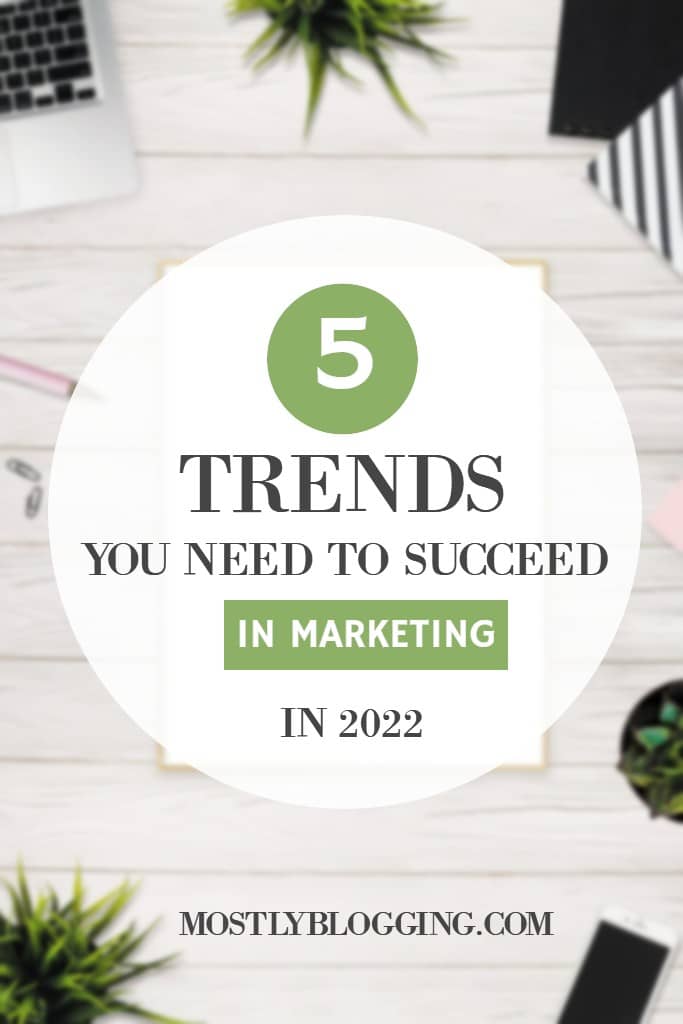 Do you know why digital marketing is the future? Let's do some sales trend analysis and you'll see.

In 2022, marketing will change in these areas:
Video Production
Video Consumption
Online Shopping
Online Gaming
Social Media Marketing
By reading this guide to sales trend analysis, you get predictions of how marketing will change in these five areas and an explanation of the meaning of "sales trend analysis."
Let's dive in and conduct a sales trend analysis for 2022.
What is Sales Trend Analysis?
Sales trend analysis is the process of analyzing data. Based on the historical data selected, you can make predictions about future trends.
You can analyze falling metrics to see which trends are disappearing or, as in the case of this guide, analyze rising metrics to see which patterns are becoming so prevalent, they can be included in a list of predictions for the new year.
Sales Trend Analysis: Marketing Predictions for 2022
Sales Trend Analysis 1 Video Production
Short videos will be the main trend for 2022. Instagram recently announced it wants to be like TikTok and YouTube and be a video-sharing platform. For this reason, Instagram will give visibility to people who post Instagram's answer to TikTok, Reels.
This is a game-changer for Instagram users frustrated by the decline of organic reach on Instagram. People can get visibility, extend their reach, and grow their accounts organically by posting Reels.

YouTube has its own answer to TikTok: YouTube Shorts which YouTube is still rolling out.
Consumers' attention span is also getting shorter. This is the reason YouTube is experimenting with Shorts, short videos.
Instagram is prioritizing short Reels to compete with consumers' love for short videos which they express on TikTok.
Clearly, we will see many short videos in 2022.

Sales Trend Analysis 2 Video Consumption
Consumer behavior is easy to predict due to the pandemic and subsequent lockdown. During that time, consumers watched videos.

Video consumption rose to 80% and is predicted to rise to 82% by 2022. Consumers will spend more time streaming movies and games.
Before Covid, marketers were less tactful and more aggressive in their tactics. In contrast, during Covid, businesses backed off from marketing due to the financial challenges and health concerns people had. During that time, consumers watched videos in lockdown.
Consumer behavior was greatly affected by the lockdown of 2020 as you can see from these examples.

Now, video marketing is the rage. Marketers should post videos on social media sites. Short videos are especially popular. Consumers trust people they see and hear. They can see and hear the marketer in the video. Consumers watch YouTube demonstrations as well.
This habit of video watching became established over the last year. By posting videos on social media, marketers ride the trend, boost consumer trust, and remind consumers their brand still exists which consumers may have forgotten during Covid.

Sales Trend Analysis 3 Online Shopping
Additional sales trend analysis shows the world of ecommerce changing in 2022.
Brick and mortar business closures plagued 2020 and 2021. As a result, in 2022, consumers will shop online at social media sites that now offer online shopping. Consumers will also shop online at stores that closed their physical locations and moved online to ecommerce websites.
In addition, stores are developing AI that enables people to virtually try on clothes and see how they'd look from all sides. This big obstacle to online clothes purchases will be solved.
Also, brands will combine with social media sites. For instance, during holidays 2021 Walmart partnered with Twitter to host its first live stream shopping event.
In addition, these brands partnered with Snapchat during Black Friday 2021, the biggest shopping day of the year:
Walmart
Verizon
Coca-Cola
Under Armour
Hollister
Amazon Prime Video
These brands offered AR (Augmented Reality) experiences.
Although this integration was a direct result of the pandemic which allows people to shop online, habits become ingrained, so we predict these immersive AR online shopping experiences will continue post-pandemic.
Visual Rendering will become more important for shoppers in 2022 now that consumers are used to shopping on mobile or the computer.
What is visual rendering?
In this case, "visual rendering" means generating a photorealistic image from a 3-D model using a computer.
Thanks to visual rendering, consumers shopping online can see all sides of a piece of furniture or any other item they are interested in purchasing.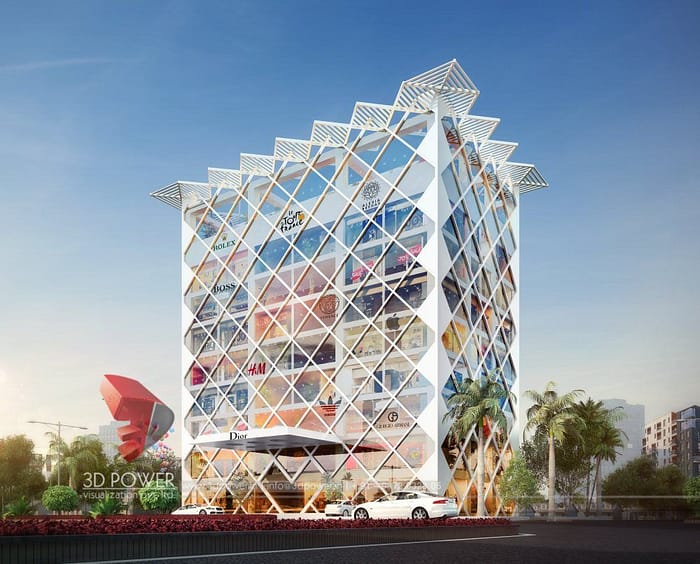 In this image, the architecture of the apartment building has been changed using a computer. That's why the caption is "3-D Power."
Here you will find more information about visual rendering.
Sales Trend Analysis for Online Gaming

The gaming industry also exploded during the lockdown.
Are you wondering how sales trend analysis relates to online gaming?
When you play games online, you are given the opportunity to make in-app purchases.
For instance, have you heard of the game Minecraft which currently boasts millions of servers (Source)?
There is a Minecraft Store available for IOS users. There is also a Minecraft Marketplace that uses Minecoins as currency (tokens for PlayStation users).
Discord is a popular site for gamers. You can buy Discord servers which are groups for Discord members.
We will see more sites like Roblox and gamers groups on Discord and Twitch will continue to thrive. Here you will find more information about video game blogging.
During the lockdown, people streamed games online. Now, online gaming is a billion-dollar industry.
Let's conduct more sales trend analysis.

Sales Trend Analysis 5: Social Media Marketing
Facebook

The advantages of Facebook just got bigger. In September of 2021, Facebook started Reels, short-form videos, and will continue to promote them as part of its new "Meta" brand.
YouTube
Neil Patel and Eric Sui's Marketing School podcast specified YouTube as continuing to rise in interest in 2022. As of this writing, YouTube continues to push out its Shorts and there is no reason to predict that will change.
TikTok

TikTok will continue to grow as well. With 800,000 users, TikTok has still not seen its peak.
In fact, thanks to the success of the Duolingo brand's TikTok campaigns, more brands will turn to TikTok for marketing purposes even though the Lush Cosmetics Brand wants no social media presence at all.
Duolingo is a language learning app.
Here you see an example of Duolingo's TikTok marketing campaign:
This video received one million views on TikTok.
Clubhouse
In the world of social media, Clubhouse will continue to decline in interest as more social media sites incorporate speaking as part of their platforms.

Sales Trend Analysis Frequently Asked Questions
What is an example of trend analysis?
Trend analysis involves analyzing historical patterns. Therefore, examples of trend analysis could include analyzing falling metrics to find a cause or analyzing rising metrics in order to replicate success.
Wrapping Up: 2022 Sales Trend Analysis
Why digital marketing is the future:
Over the last two years, the business world saw a pivot. Brands overcome the challenge of people being reluctant to shop offline and they capitalized on the trend for consumers to digest videos. The number of hours people spend watching videos skyrocketed and the trend continues.
For instance, my business is now more invested in video production. We regularly research and try new video marketing techniques. We currently A/B test our thumbnails and look forward to A/B testing our video headlines using the TubeBuddy extension. Businesses can successfully pivot as our brand has seen.
In closing, the changes started during the lockdown will continue to manifest themselves.
This post covered changes in the online world in the areas of video production and consumption, online gaming, online shopping, and social media marketing.
These are the changes you can expect to see in 2022.
Readers, please share so marketers discover this sales trend analysis for 2022.
Do you know more sales trend analysis you can offer in the comments section?
Related Reading
If you want to compare and contrast this year's sales trend analysis with last year's trends, you will find last year's trend analysis here: 11 Best Market Research Trends You Need to Look for in 2021.

Janice Wald is the founder of MostlyBlogging.com and co-founder of the Mostly Blogging Academy. She is an ebook author, blogger, blogging coach, blogging judge, freelance writer, and speaker. She won the Best Internet Marketer Award and the Best Blogger Award at the 2021 Infinity Blog Awards. Wald was also nominated as 2019 Best Internet Marketer by the Infinity Blog Awards and in 2017 as the Most Informative Blogger by the London Bloggers Bash. She's been featured on Small Business Trends, the Huffington Post, and Lifehack.