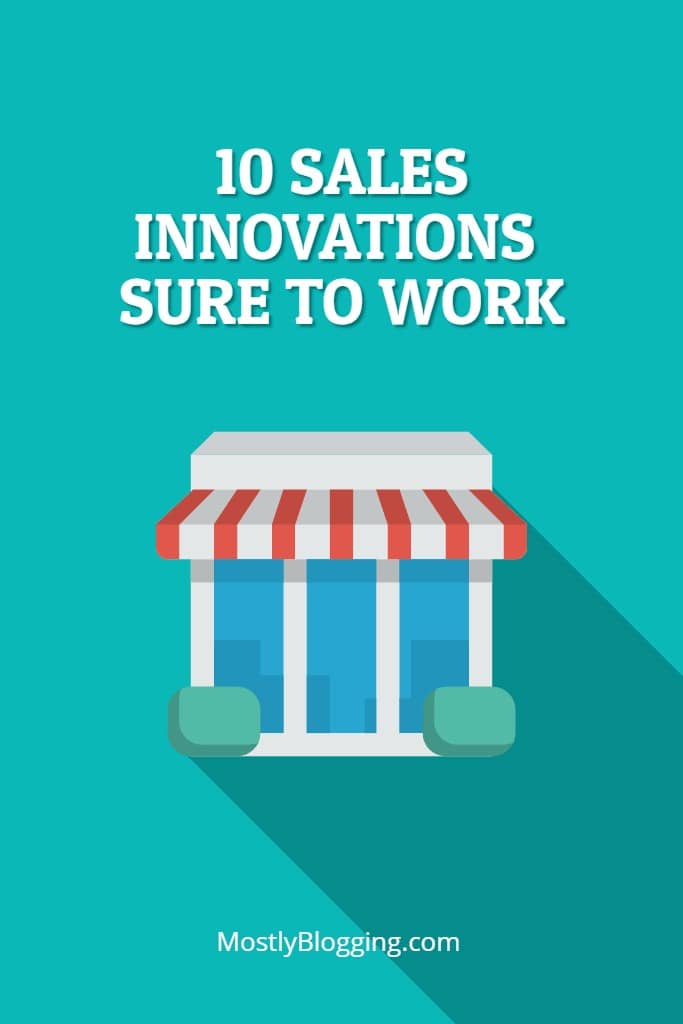 Which should be a priority among the dozens of sales innovations that seek a sales manager's attention every day?
What sales innovation can sales managers use to speed up the sales process in three, six, or twelve months?
Your company's performance, cash flow rate, budgeting, inventory management, marketing schedule, and sales strategy are all affected by the duration of your sales process.
To summarize, the faster you can turn around sales, the faster your business will develop, but the slower your sales process, the more likely you will run into cash-flow issues and go out of business. As a result, you cannot afford to overlook a plan for boosting your business sales process.
These ten sales innovations are the best practices that every sales manager should consider as we approach a new year.
Boost your company's sales process by practicing these sales innovations.
However, do not lose sight of its DNA to success: its goal, future vision, and fundamental values.
Let's start exploring effective sales innovations for 2022.
1. Make Use of Electronic Signature to Speed Up Sales Process
You may close more agreements in a shorter period if you modernize your sales process and use an electronic signature early in the sales process. It is likely that if you have had to sign a contract in the recent several years, you did it electronically.
Electronic signatures have been helpful in human resources, legal, and finance for the past decade. When it comes to sales, however, e-signature is typically used to replace paper contracts after the sales process once the deal comes to an end.
What if we, as salespeople, could use an electronic signature to clinch more transactions early in the sales process? Sales teams can save time and money by switching to a fully electronic contract.
Let's discover more sales innovations.
2. Use Fax from A Computer as A Quick Alternative to Sending and Receiving Documents
Several businesses employ fax broadcasting to boost the sales process. These low-cost initiatives will be very effective if your target market is more likely to pick up a fax than an email. Faxes are sent all at once to a pre-programmed list of phone numbers, with the machine handling the calling.
Sales managers frequently use broadcast faxes to announce specials or discount a specific database. Faxes are particularly effective for marketing fast-changing products like real estate, daily rate adjustments, and tradeshow reminders. You can also use fax to send newsletters and press announcements about your products and services.
Make sure your recipients are on board with getting the occasional fax about your services before you employ fax from a computer.
Otherwise, your faxes may be mistaken for junk mail, placing a barrier between you and your prospective client.
3. Use A PDF Editor to Your Advantage
Any selling organization's primary goal is to find procedures, techniques, and systems that help speed up the sales process across the board, from prospecting to selling to administrative responsibilities.
Sales companies and individual sellers must create papers for various functions, including proposals, presentations, and archiving. A PDF editor software that allows in-house personnel and field-facing salespeople to produce, integrate, and collaborate on digital documents can make this process more effective.
The editing procedure becomes simple and effective using a free online pdf editor to convert Word to PDF and Excel to PDF. A PDF editing software package may be used on various platforms and devices, allowing you to send essential sales information to prospects and customers from anywhere at any time.
4. Use A People Finder Software to Learn About Prospective Clients
It would help to see where your "best" clients are populated to speed up the sales process. Your "best" customers are, in most situations, your most lucrative clients. Was it at an exhibition, a public lecture, a social media platform, or through recommendation? It will aid in the identification of your most "profitable" hangout spots.
Furthermore, consider their digital presence. For example, if you are in B2B sales, you can probably find the majority of your potential clients by utilizing a free people finder. Exploring a person's online identity can be time-consuming and challenging. If you are not familiar with Google or other search engines, you will have to use many complicated filters to get their results.
Online tools such as CocoFinder can help you out in this situation. It includes a specialized people search feature that enables you to learn practically everything there is to know about a prospect and warm up your initial approach with a shared connection. All of this data will aid you in devising a strategy for meeting potential consumers at the appropriate locations, thereby making the sales process easy and faster.
5. Deliver Credible and Quality Products
Credibility is one of the essential criteria in gaining clients' trust and making them feel at ease with your products and services. Use marketing strategies to increase your sales. Customer testimonies and internet marketing, for example, can help build customer trust in your items. You increase your sales process as a result of this approach.
6. Establish A Clear Sales Process
Your company should identify possible pain points, or barriers to sales, early on in the sales process. According to Jordan's research, organizations with a well-defined sales process generate 18% more revenue than those with an ad hoc sales process. Jordan recommends that your sales process mirrors that of your consumers. Each stage of the sales process should demonstrate progressive commitment.
Sales managers must dedicate time to review the pipeline with their frontlines to develop a successful sales process and get an incremental commitment.
7. Make Use of Advertisements
Spending money to earn money makes sense on occasion, but it does not have to be a lot of money. Even a tiny budget may generate leads if you use a good advertisement. You should be familiar with your target audience, where you want to reach them, and how long you want to communicate with them. Think about Google, Facebook, and Instagram advertisements depending on where your consumer is.
It is good to conduct testing when using advertisements as part of your sales plan. Ad testing will assist you in learning how to create advertising, better understanding your target audience, and ensuring that there is an increase in the sales process.
8. Promote "Insider Knowledge."
Your consumers will build more vital trust and loyalty to your brand if they feel like they have the inside scoop on an impending offer or obtain early access. They could even buy more as a result.
This innovative sale idea is not just valid for sales and limited-time specials. Keep existing and repeat customers informed about forthcoming releases and company developments, and they will soon acquire a vested interest in the company. ​​
Let's explore two more sales innovations.
9. Create a Referral Program
Everyone likes to be recognized, and rewarding your clients for suggesting their friends and family members is a terrific opportunity to do just that. Incentivize current customers to hoist the flag for you by offering future discounts, rewards points, freebies, exclusive access, and so on.
It will not only help you keep your relationship with your consumers, but it will also help you obtain new prospects who are more likely to purchase as a result of a direct referral, all without requiring any more work on your side.
Related: Here is more information about a direct referral program.
10. Market Content Through a Variety of Channels
As part of your overall sales strategy, you should always look for new and innovative methods to boost your advertising and promotional activities to attract new consumers.
There are various outlets available to get your message and product out to the correct audience, including Twitter, Instagram, Facebook, LinkedIn, TikTok, YouTube, email, blogs, podcasts, and even classic print materials like magazines and newspapers.
For instance, you can see how a TikTok marketer took advantage of the DM feature to market to a new follower: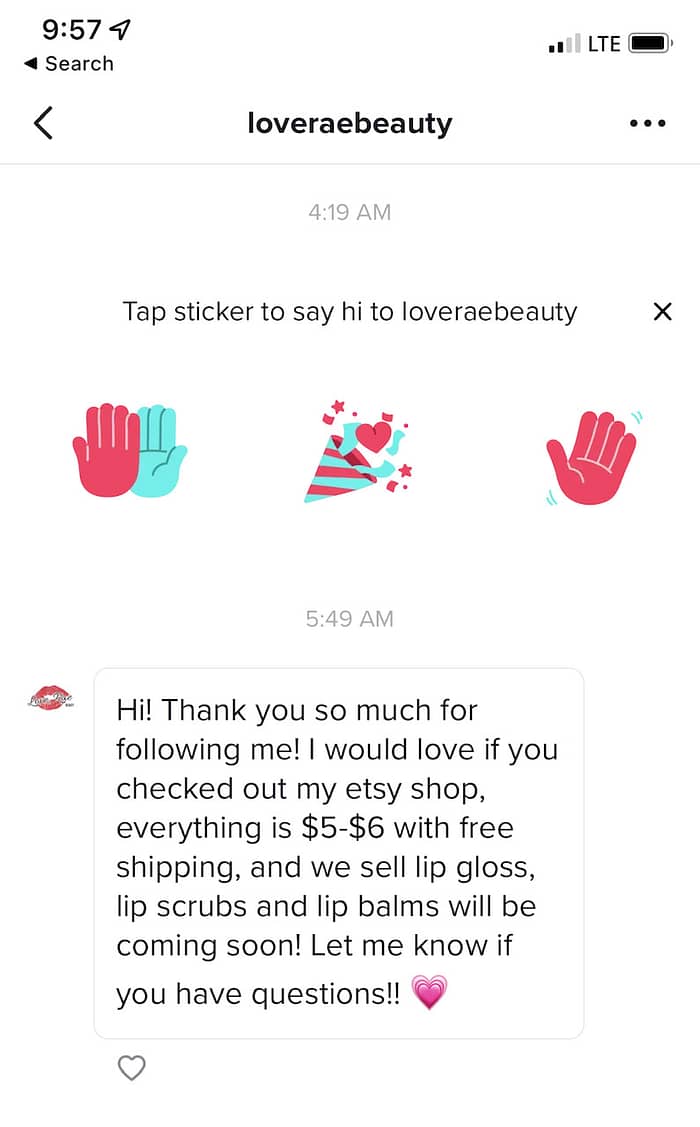 You might even consider marketing using obscure social media sites.
Related Reading: Free Social Networking Sites
Wrapping Up: Effective Sales Innovations
Readers, please share so entrepreneurs learn sales innovations sure to be effective in 2022.
I look forward to your comments. Can you suggest additional sales innovations?
This post was contributed.