You know automation exists, but do you know the reasons for automation?
Automation is a must in every business. Know how to work marketing automation out and boost your sales to a new level by using technology to your advantage.
We have three words for you nurture, trust, and relationship.
Do these words ring a bell?
Nurture, confidence, and building relationship takes time, effort, and money! In the end, if you do all of these, your business will grow exponentially.
How does that sound when you can personally reach out to every customer under your biz and still do what you wanted to do?
Marketing automation is a new turnaround in the business world.
It is crazy to post on all of your social media platforms when automation is just one click away.
Let's get started by learning the definition of marketing automation and the reasons for automation.
What is Marketing Automation?
Marketing Automation is the use of technology to help maximize productivity in promoting your company's products throughout a business. Just imagine if you could retain thousands of customers by buying your product with one click! How easy and fun your life could be.
What if you are getting better and your business is flourishing? What if your customers are off the hook, grew from a hundred to millions, and you wanted to retain them?
Guess what? You can't do all of the work yourself and hire someone to do it for you. It is not wise.
One helpful digital marketing tip is the use of marketing automation. Automation helps you save time and let you do more important work to grow your business.
Why Do You Need Marketing Automation for Your Business?
It would be best to have marketing automation for your business because it helps you save time and energy. Get things done fast and personalized.
Customers wanted to feel that they were necessary. That goes with your strategy to make your marketing style personalized. You can get this done intelligently through marketing automation.
Marketing Automation can boost your earnings and organic reach in a short time.
Some marketing strategies that you could use automation are:
Email automation
SMS automation
Social media
Reasons for Automation: 10 Benefits of Marketing Automation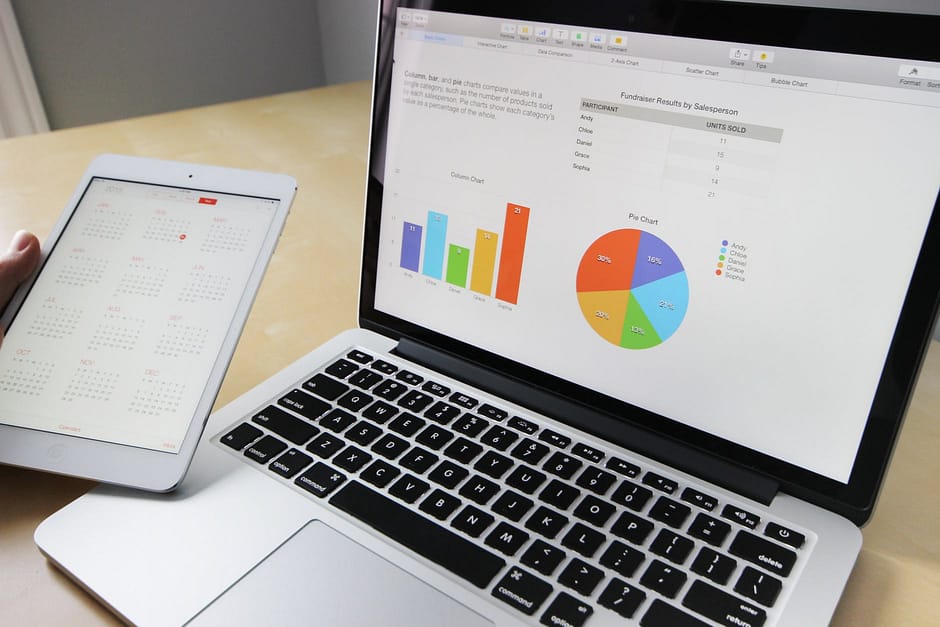 Here are the reasons for automation and the benefits of marketing automation.
1. Saves You Time and Resources
Time is crucial. It is an asset that you can't regain as a business owner. Use your time wisely. When you are in a business, time is equivalent to money.
Using a marketing automation tool saves you time and money. It allows you to build relationships with your users and save you money.
In marketing automation, you can adjust workflow automation that fits the need of your team to save time. Also, you can pull up marketing automation statistics in real-time.
2. Let's You Focus on High-Level Tasks
Simple tasks are as crucial as higher-level ones. Yet, it is repetitive and takes away your time to focus on higher-level. You can automate simple tasks such as planning, reminder emails for abandoned carts, and welcome emails.
You can take off simple tasks from your plate when you can automate your response based on your customer's preference on your webpage. For example, you would see which age group clicks on an item or a customer left things from their cart without checking out. The automatic messages will be sent out to these customers personalized. They will buy your product as a result.
Now that simple tasks are automated, you can focus on planning your next big project with your team.
3. Efficiency
Your work becomes efficient when you are working on marketing automation. You reduce costs in staffing and free yourself and your team from a demanding workload.
It allows your team to post on social media, schedule email campaigns, nurture leads, and post a blog on one platform. Getting multiple jobs done in one click allows your team to work on more projects.
Also, you get your team to work happy because their task is made easy for them.
Being efficient is one of the best digital marketing tips may want to note.
4. Accuracy
Reporting and analyzing your marketing strategy is an arduous task; however, marketing automation statistics help your team make smarter decisions. The best way to make this data accurate and straightforward is through software.
With accurate data, you can see where you at and how your product is in the market.
5. Data Management
One of the digital marketing tips is to use your data more efficiently. Using marketing automation tools can help you manage your data.
To add, you can update our data easily.
6. Better Customer Experience
All users are important. You should treat them well.
In this digital era, people can't get to see face to face the person they talk to on the other end.
Automation allows you to assist your user if they have left out something from their cart, like a simple reminder email about their payment schedules. A better understanding of people's behavior can bring more money to your online store.
You give your users time and what they need. You are there when they ask for assistance, especially when you reply in real-time. How do you do that? That is through automation and well-planned workflow.
7. Increased Revenue
Having automation right at your fingertips could allow you to reach out to multiple audiences. Then you nurture them. Not all first visitors buy your products. It involves time and repeated actions to do that.
At this rate, the automation tools can help you manage your customers efficiently, from visiting your online business to the checkout process.
According to reports, there is an increase of 800% in revenue with software. That looks great for a small business.
Let's explore more reasons for automation.
8. Reduced Costs
One of the challenging parts of the business is marketing. ECommerce marketing is email, copywriting ads, and social media site engagement. However, it is tedious to do these when you have a lot of time. It will save you time and money when you automate your lead search.
It would help if you looked for your users' names one by one back in the day. You call each one of them and gather your leads at the same time. To add, you pay 30 people or more to do this repetitive and time-consuming task.
Why not use software that can do their job with less expense?
In automation, you don't need to pay for lead generation. That takes more time and effort.
9. Nurture Leads Better
One marketing automation tool that you can use is email marketing automation. This tool will help you nurture your lead so users will buy your product and increase your sales.
Keep your prospects in the loop. You should send them updates about promos and events about your company to let them know that they are valuable.
Always remember about your prospect's birthday as well. Remember that emotion plays a vital role in your business.
10. Personalized Marketing Strategy
A personalized marketing strategy works. Your clients want you to see them as a person. According to research, customized emails or greetings will most likely make people visit your store and buy from you.
Personalized marketing is effective with a suitable customer, the right time, and the right content.
It gives your users a feeling of importance. Not only that, you can collect accurate data which you can align with your sales department. This strategy allows your team to work across departments.
Some photos can personalize your style when you remove bg. Removing background to your photos has never been easy, especially if you want to send a specific picture but don't like your experience. You can easily change it.
5 Recommended Marketing Automation Tools
Now that the reasons for automation are clear, let's look at reviews of five marketing automation tools that can speed up your work production.
Do you have an email list? This automation tool can help you reach out to your prospects and turn them into users. You can schedule your promotions through email. You can add a trigger in your workflow that will allow a specific action to your software to send out a detailed reply.
Writing emails can take time. Yet, you can enjoy your time back using email marketing automation. One example was making a workflow when a user mentioned a word like YES means it is a closed deal. The automated action is to send you a notification that a user wants to use your product. So simple.
Have you ever heard of chatbots? This marketing automation tool helps you engage with your users using automatic replies or chatbots to engage with your prospects. 
If you are new to using chatbots, there is a guide on the how-tos of this type of automation.
This automation also has a feature that could filter the comments made in your post to keep the conversation going.
Before going straight to what this tool could help you with, learn what your users are trying to know about your services or products offered.
This tool does marketing automation through chat across Facebook Messenger, Instagram, Web Chat, and SMS.
People prefer to respond via text rather than email. If so, you better understand the market using your mobile phone! That is epic! Yay!
Image background remover is the best market automation tool to remove the eyesore from your pictures. Then, you can send it out through your email campaign. This tool is best when you want your photo to be more personalized.
All you need to do is upload your photo of choice, then click on the remove bg button. It automatically removes your background so you can change it and edit a new one as you pleased.
This tool is handy when you are always in a hurry to meet deadlines. It is just like what you wanted to be, working smart and having fun.
This tool sends outposts across your social media platforms, Facebook, Instagram, and Twitter. You can add as many of your social media sites here.
You can have as many accounts as you want and still manage them with one click away. Of course, you need to learn how to work on it right.
You can have your posts scheduled at your preferred time and day. If you have missed a quote, you can still edit it before it goes live. This tool will allow you to change your post or make some changes to the schedules you have previously applied.
You have a 30-day free trial to check it out.
Also, you can maximize your time with more client engagements if you plan for a month on your social media posts.
Social media automation has never been this efficient. Imagine posting on 3 to 5 social media sites at one time.
If you want to analyze your business but have the staffing to do that for you, this is the best tool to help you with your data analysis.
Google Analytics, however, needs your time and more reading to make this tool very helpful for you.
This tool is handy if you need to analyze a lot of data and have time to act on it.
Before you dive into this tool, you have to make your Google account.
Good news! For small eCommerce business owners, there is a free version of this. However, if you need to do advanced funnel reporting, you may need to pay a fee.
This tool is beneficial for you, especially if you want to learn more about product reports.
Reasons for Marketing Automation: FAQ
What is the main purpose of marketing automation?
There are many reasons for automation. However, the main purpose of automation is to save you time doing mundane tasks so you can do more important tasks.
What are the benefits of marketing automation?
There are many benefits. The main reasons for automation are to save time and boost sales and income.
Conclusion: Reasons for Automation
In one way or another, you need to promote your business, or else people won't see your products.
Marketing automation helps small business owners maximize the time they have in a day to plan and brainstorm new projects that can be helpful to the users and the business you are offering.
There is no more innovative way to monetize your smartness with marketing automation. You have all the control, just a click away.
By reading this post, you know 10 reasons for automation and received reviews of five marketing automation tools.
Readers, please share so marketers learn the reasons for automation and discover these reviews of five marketing automation tools.
I look forward to your suggestions in the comments. Can you add more reasons for automation or more automation tools?

Yen Pedrajas
Yen Pedrajas is the full-time lead of SEO at Removal.AI– an AI-powered background remover tool used to automatically remove background from images.
She is also an eCommerce and digital marketing enthusiast who loves to share and write new insights and perspectives about marketing and growth hacking for startup businesses.
This post was made possible by the support of our readers.