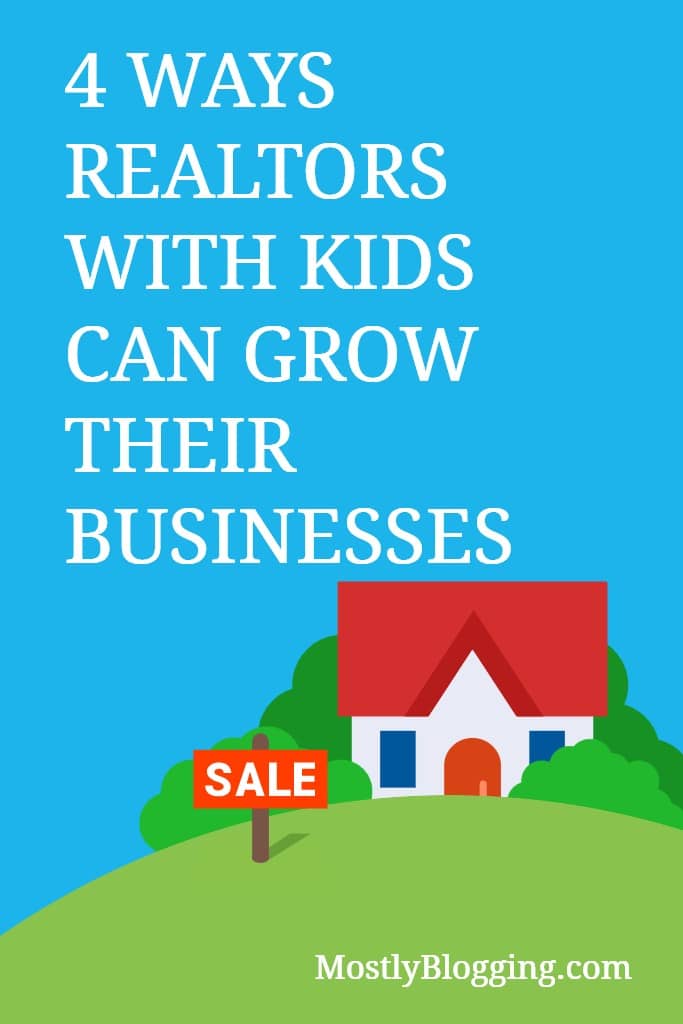 Are you interested in real estate side jobs or in pursuing real estate full-time?
Either way, this post is for you if you are a realtor as well as a parent.
Whether you are interested in real estate side jobs or real estate full-time jobs, becoming a realtor with children is a challenge.
Do you know the struggle of trying to balance real estate with kids? Being a real estate agent is a tough job with kids at home, and balancing family life and growing your business can be challenging.
Luckily, there are a few ways that you can gain a competitive edge in an increasingly competitive market.
This article will provide insight and tips that the best real estate agents use to increase the number of listings and buyers they convert while working less.
Get ready to discover how to pursue real estate side jobs or full-time jobs while parenting minor-age children.
How to Grow Your Real Estate Side Jobs in Less Time
To maximize your time, it is essential to choose a proven method. The following suggestions can help you grow your business efficiently and maintain a healthy work-life balance.
1. Automate Lead Generation
Automation saves time, makes life more accessible, and helps you stay organized. Using an intelligent lead-generating system is excellent for any real estate agent who operates a successful business. Gaining as many leads as possible will help you reach your goals quicker and save time.
There are two types of leads in real estate: buyers and listings. The more you can automate the lead generation process, the more time you have. You will have a reliable system that keeps updating you on leads and allows you to automate follow-up calls.
Buyer lead generation can be automated with Google/Bing Ads and automated email drip campaigns. Ad campaigns are an investment, but they allow you to spend money on a lead to get business. A drip campaign is when you regularly send out emails, texts, and phone calls to your leads over a period. 
You can automate this process using intelligent CRM and marketing automation software. Listing leads can be automated with a monthly real estate postcard campaign. These postcards are mailed to your area and used to advertise your services. In order to grow your business as quickly as possible, you must generate real estate leads.
Let's explore more ways to succeed at your real estate side jobs or full-time careers.
2. Batch Your Outreach
Batching is sending out emails, text messages, or phone calls to your leads simultaneously. This is a great way to streamline your lead generation process and use your time wisely. If you have multiple leads, batch your outreach.
Sending the same emails and phone calls to all of your leads at once will save you time.
Real estate agents with kids know that you cannot control the calls and emails. However, you can control how often you respond to them. Spend less time on email and phone calls by batching your outreach. Batch your calls, emails, and follow-ups to ensure a steady business flow.
This can be done by scheduling your most active days to call or email prospects and putting them into an automated system for when you are available. Rather than reaching out to emails and calls all day, set times in the day you respond to everything in 1-2 hour blocks.
Instruct vendors to call you directly if a real emergency requires your direct attention. This way, you will not spend your whole day chasing down calls and emails. If you are using an intelligent real estate CRM system, it will automatically batch for you.
Using your scheduling feature, it will send out all your emails, text messages, and calls. This way, you can spend more time selling houses instead of trying to remember to contact every single lead throughout the week.
3. Grow Your Team
Always be on the lookout for talented agents that want to take a cut of the business. Train them to help you achieve your goals and avoid harmful agents that want to steal your customers. The industry is full of talent, and most agents will work with you but spend time finding good people and tools to help your business grow.
You can use social media to identify the best agents in your market and start a level playing field. Inviting them to join you on your social media pages allows you to share ideas and strategies and learn from each other. 
Through the year, you can talk to new agents by using social media platforms like Twitter and Facebook. The boost in visibility is among the advantages of Facebook and other social media sites to grow your real estate side jobs.
With more talent joining your real estate business, you can grow quickly. This way, you will have a more focused team working together on leads, marketing, and operations. 
Any team that works together is a winning team. At the minimum, a transaction coordinator and showing assistant can help free up countless hours a week and, with the proper pay structure, can dramatically increase your hourly income with less effort. This is a great way to free up time and build your business by bringing in a team of professionals to help you grow faster.
4. Set an End Time Every Day and Stick with It
Having a structured routine helps attract leads and maintain a healthy work-life balance. You will be more productive and have more energy to spend time with your kids if you go to bed at a reasonable hour every night. Adopt a structured routine in your business, and stick with the same routine every day. 
Every day, have a time when work stops and family time begins and develop the discipline to stick with it. This is important to eliminate burnout and keep your career and family life on track. Reconnecting with the people you love will help you in business and give you a balanced life.
This will help you grow your business and enjoy a healthy work-life balance and allow you to find a way to make all of your personal and professional goals come true. When you set an end time for your day, your mind will start to rely on a decent night's sleep. This will help you get much more done in less time.
It is also good practice to have a routine every morning as well. It will help if you do the same things every morning. You can have breakfast with the family, check emails and answer phones or texts from prospects or friends. This way, you will be prepared for the next day and be able to get straight into business.
Conclusion: Real Estate Side Jobs and Full-Time Jobs While Parenting
As a real estate agent, your family is a priority, and it is essential to have time to spend with them. Real estate is a tough industry when kids are at home, so you want to be efficient and stay organized. The recommendations above can help you achieve your goals and increase the numbers of buyers and sellers you convert.
Following the steps outlined in this article can help your business grow faster and enjoy a healthy work-life balance. The world of real estate is constantly changing, so always be on the lookout for new ways to create success for yourself and your family. The best real estate agents are those who have time to make money while enjoying their family life. 
Readers, please share so parents who want to make money with real estate side jobs or full-time careers discover this post.
This post was contributed and made possible by the support of our readers.