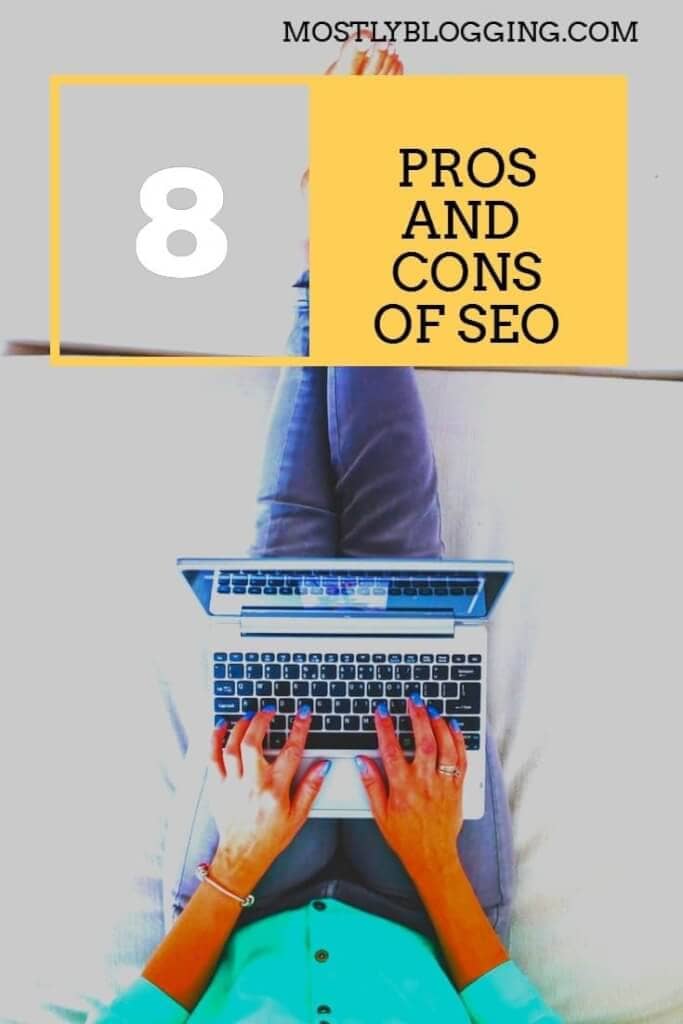 Brandon Leibowitz with an Introduction by Janice Wald
Do you know the purpose of SEO?
There are many advantages and disadvantages of SEO:
Keyword research is seemingly impossible at worst and time-consuming at best.
Search engine optimization can be costly if you don't have free SEO tools.
Trying to rank on Google can seem like a feat so impossible you want to call master magician Houdini to help you.
Understanding SEO appears so complex you feel like you need a degree from a blogging course.
SEO actually takes people years of study.
What is all the stress and confusion for?
What is the purpose of SEO? What is the point?
This post's introduction shared 4 disadvantages of SEO.
Guest author Brandon Leibowitz shares 4 advantages.
By the time you're done reading this post, you will know the purpose of SEO and the advantages and disadvantages of SEO.
Do you know the purpose of SEO?
Out of curiosity, I asked digital marketers if they knew the purpose of SEO.
I used the hashtag #MarketingDigital so they could find my question which I placed in an Instagram Story.
I asked, "What is the purpose of SEO?"
At the time this screenshot was captured, 189 viewers of the #MarketingDigital hashtag had seen my question.
Look at the responses I received:
Needless to say, at least based on these responses, explaining the purpose of SEO is certainly called for.
Benefits Of Doing SEO To Your Website
Brandon Leibowitz
Advantages of SEO for Your Website
If you are an entrepreneur or a marketer, you might have been told that you need to use SEO. But why? What is the purpose of SEO?
SEO is a crucial part of any successful marketing strategy. However, if you are not yet familiar with this, then you're probably not convinced if SEO is worth your money and time. 
So, here are 4 benefits of SEO to your business website to convince you:
The Purpose of SEO
The Primary Source of Leads
Probably the most successful and effective source of leads among B2B, B2C, and non-profit organizations is inbound strategies. And inbound includes social media, SEO, referrals, and content marketing, and among others.
Builds Credibility and Trust
The goal of any SEO is to establish a strong and authoritative foundation for a beautiful website with an effective and clean user experience which is easily discoverable in search thanks to the credibility and trust of the brands and its digital properties.
However, establishing that authority is not that easy. It is earned and built over time. With correct SEO, patience, commitment and effort, you can establish your brand as an authority in your particular industry.
[
Host blogger's comments:
Are you familiar with the EAT acronym? Google shows users websites that establish expertise, authority, and trust.]
A Better User Experience
There are various ways that you can improve your business website and optimize the user experience. This includes providing your audience with related videos or photos to support text, relevant information, a mobile-friendly website configuration and an easy to navigate web page.
All this can lead to better user experience, resulting in more clicks and leads, higher conversions rates and better brand recall. In addition, this is what search engines are looking for, improving your search rankings.
No Need to Pay for Ads
Organic rankings in Google are based wholly on what the algorithm believes to be of the best search results for a given query.
Meaning that when you have created a web page that a search engine thinks worthy of directing users to, then it will continue to attract organic traffic to your website for months and even years after publishing it.
Of course, writing and researching high-quality contents require effort and time or even money, however, once you have made the initial investment, there is no continuing cost in order to keep attracting organic traffic to your website content.
You can update the webpage every few months and might even add something to improve it. However, that valuable spot in the SERPs is totally free of charge.
Host blogger's comments:
SEO Optimizers put together this detailed guide on link building:

Wrapping Up: The Purpose of SEO and the Advantages and Disadvantages of SEO
Host blogger's comments:
In my introduction, I shared the disadvantages of SEO:
SEO is time-consuming, difficult, confusing, and, depending on the tools you use, expensive.
Brandon shared the most important benefits of SEO:
SEO helps you generate leads, establish credibility, improve the user experience, and enables you to blog ad-free.
I look forward to your views in the comments section:
Now that you've heard the advantages and disadvantages of SEO, which outweighs the other in your opinion?
Now that you know the purpose of SEO, will you optimize for search engines like Google?
Readers, please share so bloggers and marketers learn the purpose of SEO and the eight advantages and disadvantages of SEO shared in this post.
This post was made possible by the support of our readers.