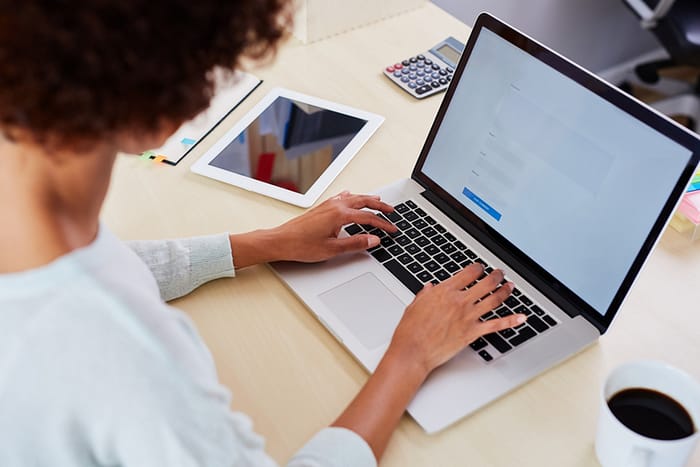 Do you want to promote your blog for free?
Building your own blog can be such a rewarding experience, but you'll soon come to realize that a well-made platform isn't enough to secure your total success.
The one thing that you depend on wholeheartedly to ensure all of your hard work can really pay off is the size of your audience, as you need a large following of fans and customers who flock to your blog, again and again, to provide you with the traffic that you need to thrive!
Marketing and advertising your blog always have to be the main priority if you're going to stand any chance of achieving success online, but thankfully this doesn't have to be as difficult as you might expect to master in no time at all.
Fortunately, this guide contains a host of different tips and ideas that you can utilize to spread the word about your blog in no time at all, helping you to develop a large, loyal following that can support your platform for years to come!
So, if you're interested in finding out more, then read on to uncover some of the most effective recommendations that you can make the most of now to catapult your blog onto the screens of internet users everywhere!
Let's get started by discovering how to promote your blog for free.
How to Promote Your Blog for Free
Utilize An Array Of Search Engine Optimization Tools
No doubt the most vital step that you need to follow if you want to stand any chance of growing your blog's audience with the greatest success involves regularly using a variety of SEO tools that can help to adapt and improve your platform like never before.
To explain things simply, SEO directly translates into search engine optimisation, which is a set of different processes and algorithms created by search engine providers to help websites boost their rank in results pages.
SEO was originally created due to the fact that there are many millions of other websites that one platform can be competing against at any time, so there has to be some way to prove each platform is both reputable and worthwhile.
Search engine providers will only want to send their users to websites that satisfy them and offer the information, products, or services that they were originally searching for, so they can stick to platforms with the most SEO to ensure they can always send their users in the best possible direction.
Thankfully there are so many different SEO tools that you can make the most of to start growing your blog like never before, starting off with the use of keywords.
Many keywords have free plans, so you are able to promote your blog for free using SEO strategies.
Keywords can either be long tail or short tail, meaning several words that create a phrase or sentence, or one specific word that you think your audience members might be searching for.
The keywords that you use will influence the type of results pages that your blog appears in, as your platform should contain all of the relevant words and phrases that a person may put into their search bar to find a website similar to your own.
For example, if your blog is all about travel, then you aim to include phrases such as 'preparing for vacation' or 'how to travel in style' as these are some of the most common search queries that relate to the topic.
Related: How to Boost Your Travel Blog Traffic for Free
In addition to keywords, you should also utilize a variety of different backlinks within your blog that transport users from one page to another. The backlinks that you use should link to both your internal pages (other pages on your personal blog) and to external pages (pages on different blogs or websites).
Backlinking to another big website that has already shown its authenticity to search engine providers can be so beneficial for your blog, as it helps to cement you as a trustworthy and valuable platform that a search engine provider can send their users to with peace of mind.
Don't worry if you don't understand the complex ins and outs of optimization, as you can easily get in touch with an SEO agency that can do all of the hard work for you. You can guarantee the best possible results when you use an agency too, so it's certainly a solution to consider if you want your blog to be as successful as possible.
Develop A Strong Social Media Presence
Next on your list of priorities should be the development of a strong social media presence, as you need to take the opportunity to market your blog to the many billions of social media users that are active on such platforms for up to 12-15 hours every single day.
Related: No Social Media Presence
Social media marketing can be such an effective way to start attracting more visitors to your blog, as you can easily find your niche and start encouraging your audience to flock to your website through such a simple-to-use platform.
Since organic reach is still strong on social media sites TikTok and LinkedIn, using social media to promote your blog for free is still a powerful source of blog promotion.
Making your own commercial social media profile to represent your blog could not be easier, as all you need to get started is an email address and potentially a unique username that makes your page or profile recognizable and relates to your blog.
Then, you can start to build your profile by adding your own social media aesthetic using specific colors, images, fonts, and more to set yourself apart from your competition and grab the attention of your audience, helping you to establish your reputation online as an up and coming blog.
It can be a very beneficial idea to make the most of some of the commercial tools that have been implemented on social media profiles over recent years, as it's never been so accessible to utilize these platforms as a dedicated e-commerce site used by every professional industry to get customers and sell products or services in the fastest possible time.
Marketing your blog on social media could help you more than you might ever initially imagine!
Wrapping Up: How to Promote Your Blog for Free
Learning how to spread the word about your blog doesn't have to be tricky when you can take the time to utilize some of the excellent ideas detailed above, so what are you waiting for? Go promote your blog for free!
Readers, please share so bloggers on a budget discover how to promote your blog for free.
I look forward to your views in the comments section. Do you have more strategies to promote your blog for free?
This post was contributed and made possible by the support of our readers.