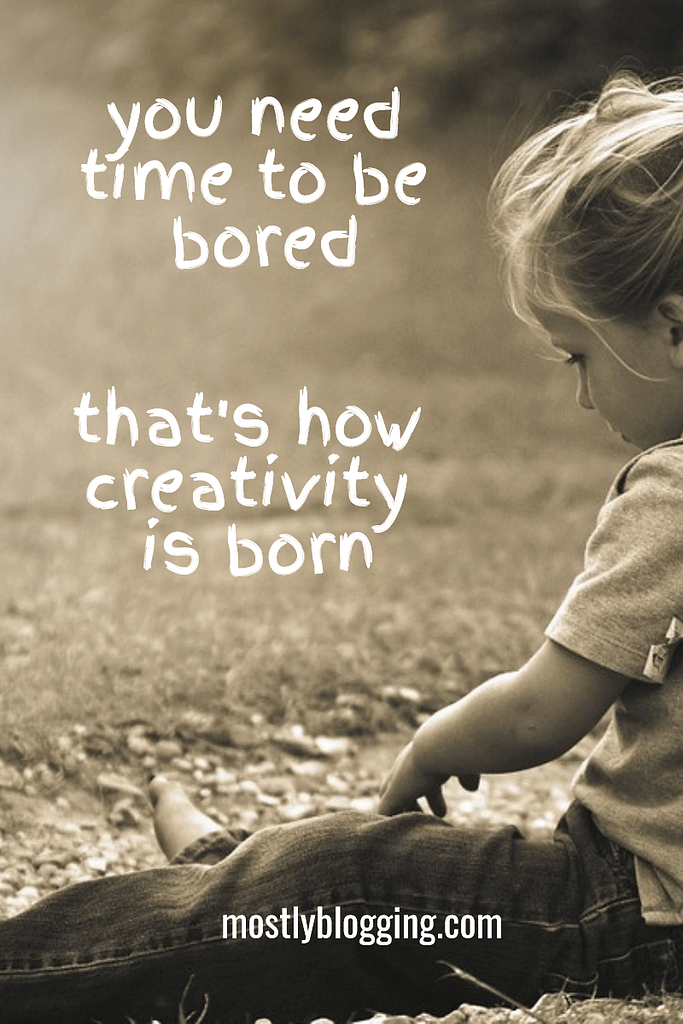 A reader confessed, "Time is truly my enemy."
Is time your enemy too?
If yes, you need these productivity improvement techniques and tools to boost your production rate.
In the blogging world, there's an acronym for production rate: ROI. ROI stands for "Return on Time Invested."
You don't need a clone and you don't need less sleep. Follow these tips and use these tools to get more done. Watch your production rate soar.
Consider these comments from readers:
"The trick is to find the time to devote to writing on your blog whilst also spending lots of time interacting with potential readers on social media. It can be overwhelming at times." – Bill Kasman
"Janice, I, too, have a full-time day job, and I do my freelance writing at night. Time is truly my enemy. While I want and need to post regular original content on my blog, most if my time is spent writing for clients. I feel I must write posts to attract new clients but can't if I want to keep my current clients happy. It's a Catch 22. Any advice? I've already tried less sleep. Lol." – Debbie Dey
Tools and Tricks to Boost Your Production Rate
Productivity Improvement Techniques: Use These Tools:
Tip 1: Use automation tools. Automation tools speed up your productivity by boosting your production rate.
Case in point: The IFTTT app exists to promote your blog posts for you. It literally follows the connections you put in place. The IFTTT app promotes my posts on Twitter and my Facebook page. IFTTT is a free app designed to save you time with blog promotion and many other areas of your life. However, when I mention IFTTT to bloggers, they ask me what IFTTT is.
If you are wondering as well, there are 27 ways IFTTT can boost your production rate.
IFTTT is only one of many free tools you can use to boost your production rate in the area of social media management.
We are living in 2018. Many tools exist to help you promote your posts on social media. Today, tools are optimized so your posts go on social media sites at optimal times when people are more likely to see your content.
Tip 2: Use Google Tools. For example, Google Docs can help you boost your production rate in 27 ways!
Productivity Improvement Techniques: Use These Methods:
Follow the 80/20 rule. If the time you are putting in is not worth the time you've invested in the activity, stop the activity. How do you know if it's worth your time? Follow the 80/20 rule. The 80/20 rule is a productivity tip.The rule says for every 20 minutes you spend at those sites, you will get 80% return on your 20 minutes."80% of what?" you might ask. 80% of your goal. For example, let's say I spend 20 minutes networking at a site. What is my goal? Is it to get 10 new blog subscribers? If I do, that would be a 100% return on my expectations. The 80/20 rule dictates I should be satisfied with 80% return on my time invested which would be 8 new blog subscribers.
Follow the 5 Hour Rule: This rule teaches you to spend 1 hour a day 5 days a week reading about your passion, for example, your blog topic.  According to the Inc. blog, Big celebrities and business people like Oprah Winfrey, Warren Buffett, and Bill Gates follow this rule.
Get up two hours earlier. The admin of the Unite and Inspire Blog gets up two hours earlier than he used to and recommends this tip. He even explained to me he's in a mastermind Facebook group that offers support for the many people that follow this tip and try to get up earlier. Go to bed two hours earlier. You won't lose sleep. Think of the advantages to getting up earlier. You won't be sleepy since you would have just have had a night's rest. Also, your family is still asleep during those early morning hours. If they are sleeping, you get precious time to yourself. However, in the evening, parents and spouses are often distracted by the demands of their family members who are still awake. Lifehack described a study that explains your internal clock will shift. Lifehack also explained you not only have more energy in the wee hours of the morning but you have more self-control and will be more resistant to giving in to distractions.
Hydrate. Drinking water will force you to take needed breaks since you'll need bathroom breaks more often. Strategies 2 and 7 will be easier to follow since drinking water will force you to get up. Drinking water also helps you follow Tip 3. Studies show you wake up faster if you drink water in the morning. My personal experience proves this is true.
Explore Numerology. A Numerology site explains it can help you with personal development skills like being more productive.
Keep a tight schedule. The more regimented you are, the higher your production rate soars. Lifehack confirms you need a tight schedule to be more productive. I've also seen this in my own experiences. I need to have an increased production rate in order to have time for everything I need to accomplish as a blogger, a teacher, a friend, and a family member.
Follow the Pomodoro Technique: Conduct 25 minutes of work, then take a 5-minute break. I find during my 5-minute breaks, I accomplish other things I need to do, tasks that might not have gotten accomplished otherwise. Lifehack, the blog known for productivity tips, agrees you need those breaks. Even a 5-minute break will make you feel more refreshed and creative.
Wrapping Up
In conclusion, these 9 tips will boost your production rate so you can get more done. Take turns trying these productivity improvement techniques and tools and see what works for you.
You can try them in many areas of your life.
Readers, please share so bloggers and other people wishing to save time discover these tools and methods.
What about you? Which are your favorite productivity improvement techniques? What do you find helps you increase your production rate? I look forward to reading your tips in the comments section.
This post was made possible by the support of our readers.