Image Credit: Pexels
Why would you need a free printable expense tracker?
Did you know that blogging is a legitimate business recognized by law?
Moreover, if you're making profits or money from your blog, you must declare and pay your taxes.
For many bloggers, payments from their online channels show that their platforms are lucrative. Bloggers earn an annual income of $38,440, which comes with many responsibilities.
Among the tasks that you must do as a blogger is to keep track of these cash inflows.
By reading this post, you get ideas for keeping track of your blogging expenses such as using a free printable expense tracker.
You will discover what an expense tracker is and where to get a free printable expense tracker to use to log your blogging expenses.
In addition, you will learn about a secure way to keep track of the financial information concerning your blogging expenses.
There are several ways to monitor your blog's finances, but here are a few simple ways worth trying including using a free printable expense tracker.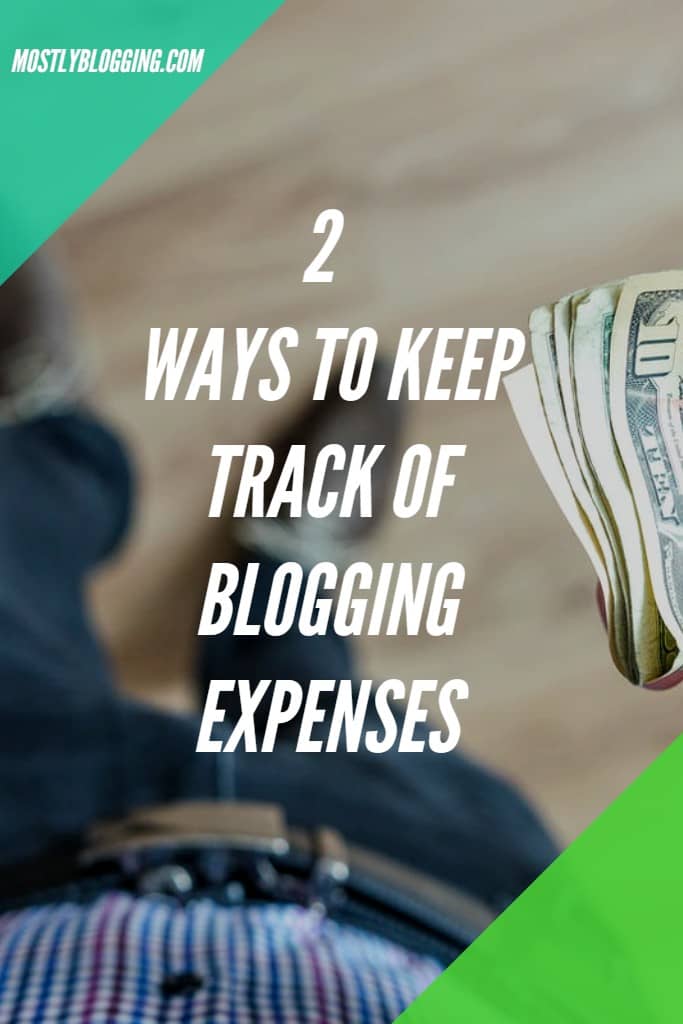 What Is a Printable Expense Tracker?
A printable expense tracker is a spreadsheet.
A spreadsheet is an electronic document that helps users keep track of calculations, record expenses, payments, etc.
With the help of grids and columns on the spreadsheet, a user can alter these divisions to suit any digital computation.
For a blogger, this tool can be useful in tracking your income. While it's easy to use MS Excel spreadsheet because of its easy access, there are other options. For example, Google Sheets works similarly to MS Excel, and the formulas and functionalities are the same.
You can use Google Sheets as your free printable expense tracker to keep track of your blogging expense. Since your blogging expenses are tax-deductible, a free printable expense tracker costs you nothing but can save you plenty.
Don't hold back when adding to your expense tracker. Although you may not consider an expense a blogging expense, an experienced accountant may absolutely consider the blogging expense worth mentioning.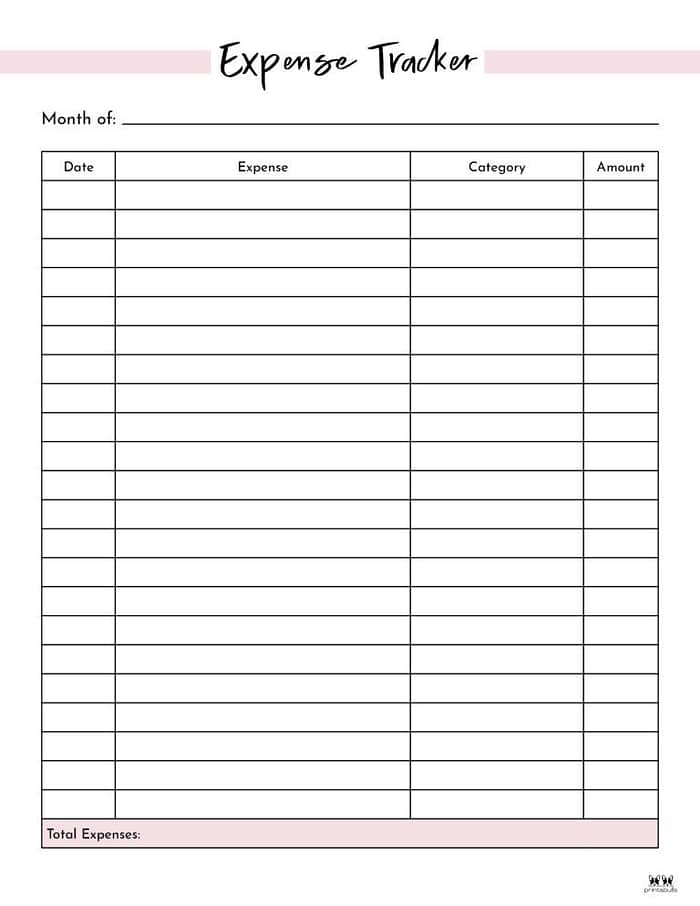 Another spreadsheet option to consider is Freshbooks. It has a similar concept as the traditional spreadsheet, but the difference here is the invoicing feature. If you are a blogger with several clients who pay for your services, Freshbooks allows you to design invoices without any difficulty.
The on-screen instructions make it easy to handle this feature. No matter the type of spreadsheet you have access to, you can record details like an expense ledger, income received, discounts given (if any), etc. The choice of what goes on there is yours to make as long as every financial detail is recorded.
Where to Get Your Printable Expense Tracker
There are many places to get your printable expenses tracker:
Google Sheets
Microsoft Excel
Pinterest
Freshbooks
A Well-Secured Arch Lever Filing System
Are there ways other than a printable expense tracker to keep track of your blogging expenses?
Yes!
The arch lever file is excellent for keeping printouts of your financial dealings. It has easy access and offers neat organization. As a blogger, you cannot afford to overlook the importance of keeping physical records of your accounts in a secure place.
Although there is a global call for an increasingly paperless society, sometimes, these printouts are vital to the business. For example, when digital records cannot be easily accessed, those paper printouts detailing your blogging income may come in handy.
Moreover, if they are arranged in a particular sequence, you know, searching through the arch lever file can be easier. Admittedly, the bulky lever file may be quite exposed, but your details can be secured better if you buy modern chest of drawers to keep them in.
Keep a password-enabled folder on your computer
There is a trick to keeping a blogging account folder on your computer. For security reasons, you can rename the folder in a way that doesn't give away information on its content. For example, if you named the folder "Account records," anybody with access to your computer can open it.
On the contrary, giving it an unsuspecting name draws attention away from its sensitive content. Another tip is to password protect that same folder. It enhances security and keeps the blogging expenses content private.
The advantage of keeping folders is they allow you to keep records of different details saved in various formats. Therefore, you can have scanned receipts, PDFs, Word, Excel, etc., saved in one place. It is best to differentiate them by months and years for an effective folder system.
How I Plan to Use a Printable Expense Tracker
Over the years, I've learned a lot of tricks and tips to save money. Some of them, I've kept to myself. But I'm ready to share them with the world. One of the biggest money savers I use is my expense tracker.
I've been thinking about how I can save money on my taxes this year. I've never been good at saving money, but this year I want to be better. I've been looking at ways to save on my taxes, and one of the first things I looked at was my expenses.
I need a printable expense tracker to help me keep track of my blogging expenses. I will use it to show my accountant so he can audit my expenses. I will also use it to keep track of how much of my personal funds go to pay my blogging bills. I will use it to lower my taxes in April.
I have been wanting to have an expense tracker for a while now, but I just couldn't seem to find one that I liked. I decided to make my own, and I'm really excited to get started. I have a pretty good idea of what I need it to do, so I should be able to make something that works well enough. I will use it to keep track of blogging expenses so I can show my accountant.
Wrapping Up: Why You Need a Printable Expense Tracker
Blogging is a legitimate business that requires an efficient book-keeping system. It would be challenging to track your income and expenses without financial documentation.
By reading this post, you learned why you need a printable expense tracker, what a printable expense tracker is, what the tool looks like, and why you need it.
You also learned that a secure filing system can help you keep track of your blogging expenses.
Readers, please share so bloggers looking for ways to document their blogging expenses discover this post.
I look forward to your views in the comment section. Do you know more resources for bloggers looking for a printable expense tracker?
This post was contributed and made possible by the support of our readers.