Principles of marketing.
As bloggers evolve more and more into the world of digital marketing, they may find the transition all-too confusing.
You know you need to learn principles of marketing, but which principles?
I asked marketing experts, "What is the Number 1 marketing principle you'd recommend to new marketers?"
You might be surprised at their choices for one of the most important principles of marketing, promotion.
I asked various marketing experts, "If you could only choose one type of marketing, which would it be and why?"
Discovering their answers will boost your ROI. (Return on Time Invested.)
Consider these comments from blogger BMF:
"Marketing is not an easy way to get money. We should hard work at marketing. We can do many types of marketing. Digital marketing is less expensive than traditional marketing. Moreover, it approaches more people than traditional advertising."
Which type of digital marketing is the best?
Let's hear from the experts. Make sure you stay until the end where you will find a bonus tip.
If you only have time to do one type of marketing method, which should it be and why?
What are the Principles of Marketing?
The basic principles of marketing consist of product, price, place, and promotion. To have a successful marketing strategy, the four components must be used correctly.
The last of the 4 P's, as these are called, is promotion. The panel of marketing experts weighed in on the best types of marketing promotion for you to maximize your marketing effectiveness.
What is the best type of marketing promotion and why?
David Leonhardt It depends.
The best type of marketing totally depends on your product, the audience and how that audience buys. I have two types of writing products I focus on. One gets the best leads by being active in online marketing, networking, being helpful and being visible in the community. I get referrals and subcontracts that way. The other gets the best leads by people who decide that "Today, I'm going to do this!" and head to a search engine. What do these two types of marketing have in common? They both reach buyers where they are when ready to buy. And that is the best type of marketing – the one that reaches buyers where they are when they are ready to buy.
---
2. Peter Nyiri Influencer Marketing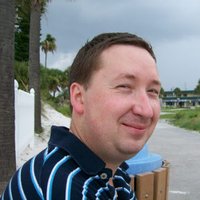 Cross-promotion with other bloggers. They already have an audience, therefore you don't need to have your own email list to promote. It is also fast because sending out an email on your behalf doesn't take long. It is easy to scale because you could contact a different blogger every week. The only downside is that you need to have your own product and you need to pay an affiliate commission.
---
3. Gaurav Kumar Social Media Marketing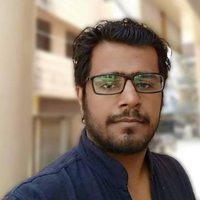 Social media marketing is one of the best marketing promotions these days. Social media giants like Facebook are the best place to start marketing promotions. It is easy to target the specific set of users and track the analytics to find out how your ads are performing.
No matter you are running a small business or a large brand, social media promotion is necessary to target millions of people worldwide. Even a newbie can start running marketing ads on Facebook and learn from his own experience.
The following are the reasons why one should target social media platforms like Facebook. You can begin the campaigns on as low as $5/day. You can also use premium stock photos for free. You can use the campaigns for different purposes such as social promotion, traffic, conversion, etc. You can easily track the performance of your social media ads. Social media marketing is not only good for conversions or traffic but also necessary to turn your business into a brand.
---
4. Jane Sheeba User Experience
In my opinion, the best marketing promotion is one that empathizes with my customers. No matter whether I reach them out through email, social media, a blog post, a video – without understanding their challenges and pain points, I won't be able to serve them well. Only if I serve them well by offering solutions to their problems and supporting them, I shall be able to build rapport. And building rapport is so crucial to do useful and valuable business. All the content I create and publish should be focused on my audience and their problems, and that's the best marketing strategy ever!
---
5. Buzz Carter SEO
I believe that in today's world, the best sort of promotion would be using SEO to secure great rankings in SERPs (Search Engine Results Pages) like Google.
UPDATE 2022: For instance, you could use MJSEO Canada.
This isn't to diminish other forms of marketing, but with the fact around 54% of people shop online rather than in-store, you'd be a fool to not be as open as possible to potential online customers. Even more so when you think of how often anyone goes to the 2nd page of Google, that should be a solid indicator of what it is imperative for your business to be ranking on the first page of Google for terms related to your brand.
---
6. Lisa P. Sicard Content Marketing
Without the content, social media would not work well for marketing. You need to have some great content for others to link to and share on social media. The same goes for social media ads – they need a great landing page for people to convert. It all starts with CONTENT.
---
7. Bill Acholla Visual Content Marketing
From my own experience, I'd say visual content marketing. It's one of the best ways of getting quality backlinks, social shares, and targeted traffic. In fact, you can use visual content marketing to land placements on authority sites like Mashable, Inc, Forbes and etc. If you want to get targeted traffic and build your business brand, then I can recommend you try visual content marketing.
[Note: Visual content marketing refers to using images to convey information in an engaging way.]
---
8. Codrut Turcanu Expert Roundups
---
9. Elaine Rau It depends.
It all depends on who you're trying to market to because different demographics prefer different channels. For example, if your target audience is Generation z, YouTube is your best bet, for millennials, Instagram, and for Generation X, I would use Facebook.
---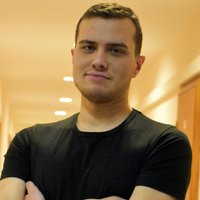 10. Omer Ilyasli Content Marketing
---
11. Zac Johnson Lead Generation
The best type of marketing is having some form of lead gen where you can capture email data and follow up with the end-user. However, this only starts the process. Next, you should have remarketing in place to retarget that user once again. The soft landing page and pre-sale offer take place, and then you build a campaign and trust process for the higher-end sales.
---
12. Srish Agrawal Email Marketing
Popup windows on a website or blog, that lead to a free offer and then an autoresponder series. This works great because you can build and split test different lists, while also growing a mailing list for longterm usage and growth.
---
13. John Mulindi Social Media Marketing
Social Media Marketing: I focus on using groups where I engage with fellow bloggers and in the process drive traffic to my blog. Although it requires my physical presence and time on my part, I am assured of good results as the more effort I put in, the more audience am able to attract.
---
14. Sathish Arumugam Inbound Marketing
I would say Inbound Marketing as one of the best typical marketing strategies out there like influencer marketing, word of mouth advertising, viral marketing, point-of-purchase, etc. Broadcasting your brand and its products to the users randomly is quite traditional.
Alternatively, create reasons for the specific customers to come to you. Inbound marketing focuses on bringing certain people who search for you. Search Engine Optimization (SEO) works better to drive that targeted audience to your business via professional website pages. The only exceptional job you have to do is identifying what they need, and offer solutions to their problems.
The content creation and its promotions play a greater role in serving your target audience. So, understanding user intent is highly crucial. Even, Google is more stipulated to offer the most relevant and valuable content to its online users. As the sales funnel will get more narrowed with the most potential leads and prospects, you are likely to see higher conversions. Hence, I strongly believe in inbound marketing strategies.
---
15. Joe Elliott Influencer Marketing
When I first got involved with online marketing, I would just focus on creating campaigns for the short win. This is the wrong way to do things because if something fails or falls apart you are left without anything. A much better way is to build a strong audience, become an influencer, and educate with your content. These three stages make up what I called the Borrowed Influence Method and is the best type of marketing promotion. You increase your network with the help of influencers and this brings traffic to your content. When your network and influence hit the tipping point, momentum will kick in taking your promotion to a whole new level.
---
16. Marc Guberti Podcasting
The best type of marketing promotion is podcasting because you get to build relationships with key players in your niche. When the episode gets published, many guests share the episode with their audiences. The more people you have promoting your content, the better.
---
17. Julie Syl Kalungi A combination of paid ads and social media marketing
Digital ads with a mix of social media marketing especially with Pinterest. Ads are scalable, you get what you pay for and can increase or reduce the action based on results, or you can course correct, check your funnels etc.
---
18. Tom Watts SEO
SEO – it's something that you can continually work on and improve. If you don't have time/budget one month, it's not going to affect you as much as if you put your paid ads on pause. SEO is evolving more by the day, and we expect to see some major developments in voice search over the next few years – so get ready for that!
---
19. Lorraine Reguly Email Marketing
There are many types of marketing promotions and it is difficult to say which one is the best because it really depends on what your niche is, who your audience consists of, and where they hang out online. However, email marketing has been proven to be very effective… as long as you have built an email list!
---
20. Lily Ugbaja Influencer Marketing
Influencer Marketing is hands down the best form of marketing promotion if you ask me. Here's why: We undertake marketing to create awareness for our brands, differentiate from competitors and stand out so we can make more money.
But there are people who already have all the things we seek; the right audience, the right authority. Instead of going after potential readers one by one, I think it's a neat hack to put yourself right in front of them by leveraging the authority of someone they already trust. It's easier for water to trickle down than move upstream. The same applies to building authority and promotion. Use influencer marketing to get the higher-ups talking about you then let that authority trickle down to the people you want to influence.
---
21. Gail Gardner User Experience
The best marketing promotion is delighting your current customers so much that they energetically recommend you to others and buy from you repeatedly. This isn't as challenging to do as many might believe. Simply TELL THEM how much you appreciate them. Tuck a little gift into their orders. Surprise them with an offer they are likely to be interested in. Include a handwritten note in with their purchases. Publicly thank them for choosing your company and products. The #1 reason people buy somewhere else is that they don't think their current supplier cares. Make sure they know you do.
---
22. Rossie Vicheva Market Research
Promotions are all kind of proactive actions taken to sell your product. That's why their efficiency is measured by the sales volume they generate. There are many ways to categorize promotions – they could be persuasive or informational, advertisements or PR-based, individual or public, etc. But to me, there is one major equation to measure any type of marketing promotion efficiency: how the balance between Product Value and Product Price is reached. Product Value is the abstract perception in your buyers' heads about the products' worth and the Price is the money they pay. Sales happen when these two match.
So which is the best promotion? It is the one that raises the Product Value and not the one that reduces its Price. When you work on improving the perception of your products' worth, you both make your customers happy and increase your profit. When you only decrease the price, your product could be classified as "cheap" and that is often a one-way street to loss. Today, with all the AI and automation tools available in digital marketing, it is possible to approach your customers in a highly personalized way. Your efforts should be focused on researching why each of them will value your product so that you base your promotions on these insights. Make your customers value what you sell and they will pay for that.
---
23. Nikola Roza Content Marketing and SEO
The best type of marketing promotion is content marketing coupled with SEO. Because, when you think about it, content marketing is you meeting visitors halfway. It's you using your words, your niche wisdom, your time, patience and hard work to write answers that will help and help again folks when they need it the most.
Content marketing is the best promotion strategy because, once it gets going, it works on its own and has a compounding effect over time. When you do good SEO and rank your articles, those extra visitors every month are going to learn about you, your brand and your other content. And since you're doing a good job with your site, you will leave quite an impression on them. So in the future, they'll be more inclined to share your stuff, link to your quality articles, and most importantly- to buy from you using your affiliate links. Content marketing is the best type of promotion because its effects are long-lasting and each successful campaign digs a deeper moat around your site so that ever-fleeting success stays with you for longer, and you have something to build on from.
---
24. Sam Hurley There isn't any single best type of marketing
The best type of marketing? The answer is not so clear-cut! Each business is unique — which means every targeted audience is also unique. Therefore, there isn't any single best type of marketing initiative. You must tailor your promotions to what *your* audience expects on the channels where they are active. Importantly, the best marketing is often compiled of multiple specialisms. (e.g. SEO, Content Marketing, Social Media, ABM (Account-Based Marketing), etc.
---
25. Simon Zaku Content Marketing
Content Marketing: I've been into the online marketing game for over 5 years now and one thing that hasn't changed a bit is writing (or copy). I've seen "fancy" marketing strategies or hype come and go but not writing. In fact, there's only been tremendous growth as to how businesses use copy now.
Now you may think; "But Simon, video is taking over". That's true but that can NEVER reduce the value of writing. You may think, "Oh I only want to do videos," but that's literally not possible. Think about it: You may decide to start a blog for your company or business, you reply to emails, your ads require an effective copy, your social media pages also require copy. In essence, the importance of copy has only increased tremendously and I think every entrepreneur should add this skill to their marketing arsenal today.
---
26. Nirmala Santhakumar Content Marketing
Content Marketing is the best promotion strategy because we can reach targeted customers through the power of content and offer valuable information that they look for.
---
27. Gresham Harkless SEO
My favorite is SEO because it is largely focused on strategy and being where your audience is and the psychology of what they are looking for.
---
28. Spela Content Marketing
Content Marketing: We can provide real value with knowledge from hundreds of marketing experts that contribute to our roundups and everything we write about can also be tracked with tools. That makes a perfect synergy between product usefulness and promotion of its value by content marketing efforts. We also work hard on community growth. At the end of the day, the best promotion is word of mouth that reflects great UX (User Experience) and a very responsive and helpful support team.
---
29. Simon Abolaji Social Proof
Build on Little Success. In today's world, people no longer buy knowledge, they buy results. What you know and teach people every day is knowledge but sharing them your results and giving them case studies of how your methods work is a surefire way to make them a fan forever.
As a nutritionist, you can get more customers for your business by using social proofs. Let's say you have a method that actually works. Let us say it can make people lose 20 pounds of fat and gain 30pounds of muscle in a month. Get someone to use it and show people the result. When people can actually see the effects of your formula right before their eyes – when a person looks like the "after" in a Before and After Photo. Well, there's no form of marketing that's more powerful than that. Making use of social proof is the most important things to do to get more customers running after you.
---
30. Ann Smarty Relationship Marketing
Promote your promoters! This is the most important marketing tactic you'll ever use. Do your best to curate content about your brand and social media shares mentioning it and do your best to increase their spread: Like, share, promote in your newsletter, link to all your positive mentions. This will trigger more positive sentiment, grow your community and increase your reach. This is the idea behind Viral Content Bee http://viralcontentbee.com/ too: We encourage our members to share, like and comment on each social media update that includes their link. That naturally increases the reach and following of our members.
---
31. Janice Wald Search Engine Marketing
Although social media marketing is my favorite marketing method, there are many reasons why I believe search engine marketing is the most effective.
Optimizing your posts for Google and other search engines can bring you traffic for years instead of not getting any visibility once the initial interest from your subscribers dies down. The boost in traffic and income from sales is increased when you get your post to Page 1 of Google's SERPs.
Also, if you live on income from sales, optimizing for search engines could make or break your financial survival. Strong SEO leads to SEM.
---
32. Amin Ghale Influencer Marketing
Influencer marketing because it was, is and will always be a proven tactic to get the word out for your business!

Influencers have a huge fan following and as a business marketer, you want to tap into their audience if they are your target audience. It's ideal to create buzz as well as help in branding for the business.

People will certainly remember your business name if it comes from the person (influencer) they care about.
---
33. Ksenia Shneyveys Video Marketing
As video has taken over as the algorithmically prioritized and the most effective content on social media, I'd call video marketing the best form of marketing in 2019.
Creating videos used to take hours, require professional expertise and equipment or hundreds of dollars worth of stock footage. No more! We all carry a recording device in our pocket and have access to video marketing solutions like Wave.video. It features a combination of cheap to stock footage with a powerful video editor so anyone can now make videos at a fraction of the cost and time they used to.

---
Bonus Tip:
Larry Kim Facebook Messenger
You need to be where your customers are. One untapped channel to best market your product is Facebook Messenger. Over 1.3 billion people are using Facebook Messenger. Engage with your customers on Messenger using chatbots to create personalized experiences. Deliver valuable content on Messenger using drip campaigns. After all, chatbot marketing on Messenger offers 70-80% open rate.
[Related Reading: What Is Facebook Messenger And How Can It Help Bloggers?]
---
Wrapping Up: Principles of Marketing
Takeaways: Which form of marketing is the best?
Here are the results of the interview:
Content Marketing was the most popular response with 6 mentions.
SEO/SEM came in second with 4 mentions, tied with influencer marketing which also received 4 mentions.
Social media marketing was the third most popular answer with 3 mentions by the experts.
By reading the experts' responses, your marketing efforts take on a direction.
Following that direction motivates you to follow a marketing strategy instead of risking wasting your time and just hoping your efforts produce results.
Readers, please share so marketers know the different types of strategies these experts find beneficial.
I look forward to your views in the comments section. What marketing strategy do you believe is the most effective and why?
Related
Related Reading
Need help with your digital marketing campaign but don't have time to wait for SEO to kick in? Affordable PPC services can help.
How to Make a Smart Marketing Strategy Plan
This post was made possible by the support of our readers.