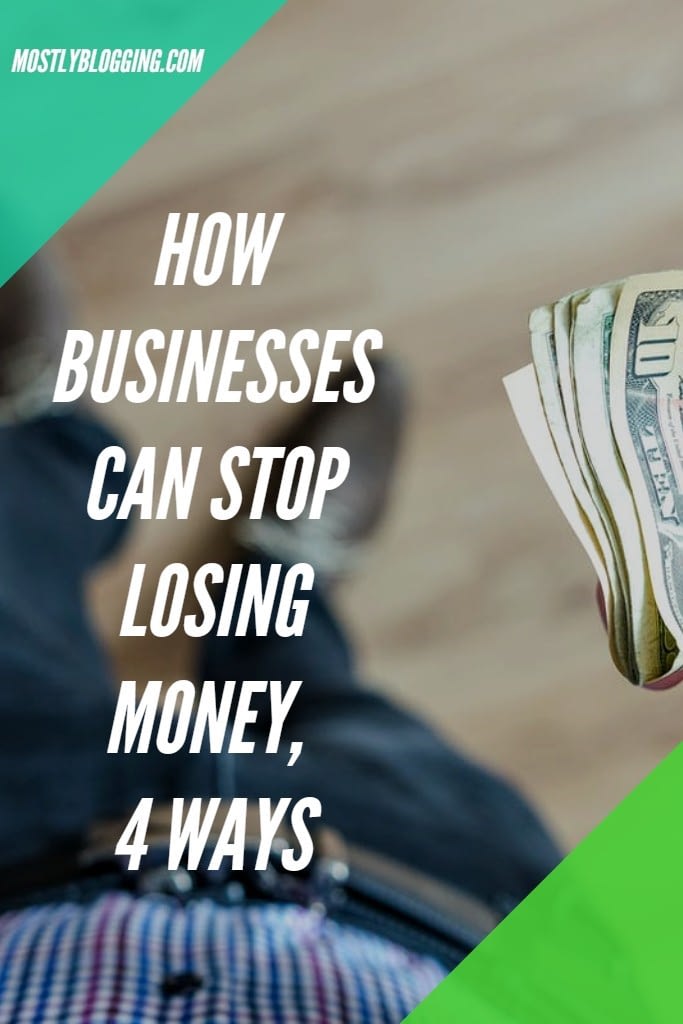 Do you want to prevent loss in your business?
When businesses suffer a net operating loss (NOL) also called a "net loss", they spend more money than they have coming in.
By reading this post, you get a 4-part action plan you can use in order to prevent loss in your business.
For instance, this post makes sure you are free of needless expenses so you can prevent loss and stop losing money.
Is your business just leaking money?
When it comes to running a business, you want to spend as little money as possible to generate the biggest profit without cutting corners and having your product or service looking cheap or of poor quality. You might have thought that you have saved all the money that you can, but you are almost certainly wrong.
So, if you think you've done all you can, you need to go back to basics and start at the beginning. In that case, the first thing you need to do is define the problem – that your business is just leaking money, and you need to plug the holes.
This is, unfortunately, the case with many businesses. As a result, they are spending far too much money on services they simply don't need. Whether prices have gone up and the business still thinks that they are getting the best rates going, or they are simply paying for more of the service than they use just because it's easier than changing to what they need.
This can be a tricky problem to tackle, as you may need to look into every subscription and investment that the business is currently renting to see if there is anything better or to just cancel it.
However, here are four ways that you can prevent loss without causing too much hassle.
#1 Use freelancers
Freelancing is the new big thing in the job world. People have learned that they can work from home doing what they love, which is sometimes more appealing than sitting in an office putting numbers into a spreadsheet all day. Seeing that the number of freelancers is rapidly growing, you might want to consider hiring one for your job. This is incredibly useful if you need one bit of writing done, or an illustration, or even some business photography. 
You could even hire a professional web designer to help you improve your company's website, which can have immediate positive results. Freelancers are an excellent workforce to employ and can help you make the most of your money once you build relationships with ones that fit your business.
#2 Research your options
This can sound like a bit of a bore, but researching your options is one of the best ways to know what your business actually requires instead of what you think it does. Whether it's working out how much you are really using a service for or finding out the right prices to know if other businesses are taking advantage of you– learning this can save your business an awful lot of money, and the best bit is, this is a lesson you will probably only have to learn once. 
#3 Make sure you always get the best deals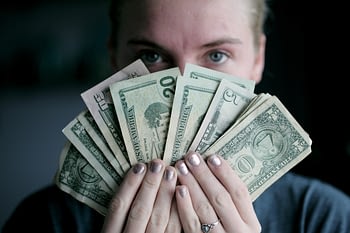 Making sure that you always get the best deals is very important for running a business. As you've just seen, researching what you need is at the root of this. However, you also need to make sure that you know what is available before going bargain hunting; otherwise, you will not be able to get what you want. 
If you're short on time or not sure what you're looking, at there is also no harm in investing in the help of companies to do your homework for you, such as https://www.businesswaterquotes.co.uk/, as they can save you time and money and point you in the direction of the best services. Remember, you are not alone in your hunt for better deals, whether it be on bills, services, suppliers, or other helpful resources, which can mean that there is plenty of competition in these areas that you can take advantage of.
#4 You need to consider your credit score
This is a tricky one that may be at the root of why you are leaking money. Fixing your credit score is a good option to help you get better credit deals and loans, which might be useful in the future. Thinking solidly about where your money is actually going can be an excellent way to help figure out where your money is actually going, which can help the above points work far more efficiently. 
Ways to Prevent Loss in a Business: Frequently Asked Questions
How can a business avoid losing money?
First, acknowledge that you are losing money. Next, assess to determine if you are using needless services. If that doesn't apply, shop around to find less expensive services.
What is it called when a business loses money?
The income a business loses is called "Net Operating Loss" (NOL) or "Net Loss."
To wrap things up and prevent loss
There are many ways your business could be leaking money. For example, you might have made a bad investment due to your lack of research and care are taken into investing in a product; you might not have considered all options when it comes to thinking about getting certain jobs done, like, for example, hiring freelancers.
Or, you just might not be getting the right deals for the basics that your business needs to run, or your financial past might be making your credit score an obstacle to cheaper services that might help you. Of course, there can be plenty of other ways your business might be leaking money, but these are just a few ideas that you could use as a place to start in your quest to prevent loss.
Readers, please share so businesses discover this article and receive helpful ideas about how they can prevent loss.
I look forward to your views in the comments section. Do you have any additional ways to prevent loss?
Author: Editorial Staff
This post was made possible by the support of our readers.