Should you continue to turn photos into graphics and pin those graphics to Pinterest boards?
As my post How to Still Get Massive Blog Traffic From Pinterest explains, Pinterest changed its algorithms in February making it harder for pinners to get visibility.
Perhaps you should focus your efforts on sites not so challenging.
I gathered blogging and social media experts and asked, "Do you think Pinterest is a valuable use of a blogger's time for attracting blog traffic? If so, why?"
Consider these comments from readers:
Sorry, I do not use Pinterest.
I am only a blogger ……  Rob Alberts
I have read your articles about Pinterest, and they are interesting, and I keep trying to understand Pinterest. I have lots of boards, but they are just for things I like. I really don't get how it helps blogging stats, though. And I've heard scary things about pinning things…like getting sued for doing it!! So I haven't pinned in a long time. Teleportingweena
I think it's like most other platforms. We can't be on all of them, but every time a new one pops up, everyone is writing about how great it is, and it's the newest thing, and we all need to have an account. So I did with Pinterest as well, but I wasn't comfortable with the whole thing in the beginning.
Long story and I won't bore you, but I do get some traffic from there but not as much as other social media platforms, so I think I'll stick with what's working best for me at the time. ~ Adrienne Smith (as told to Beautifuldawndesigns)
In the beginning, I really wasn't sure I'd ever recommend [Pinterest] to writers. It seemed too unwieldy, too demanding, and too overwhelming … really, it was just too much extra work. ~ T.O. Weller 
Me: In February, Pinterest's algorithm changed making it harder for bloggers' pins to be put at the top of the Smartfeed. This lack of visibility makes it more difficult to get blog traffic from Pinterest, so I interviewed top blogging and social media experts.
Yes, Bloggers Should Still Use Pinterest
Yes! I personally believe that Pinterest is the easiest platform to build a unique audience and driver of traffic to your site 
based on the content and relativity. Anna Zubarev
Yes, I do think that using Pinterest to get blog traffic is a good return on time invested as long as the key success factors of Pinterest are integrated. Pinterest is often used to learn how to do things in a simple visual way so Infographics perform well. If you want your pins found it is important to not ignore the pin description. This must be full and descriptive so that people using Pinterest's guided search will find your pins. Also, make sure that the web link is correct with your pin, and include the same pinned image when people click through. Pinterest can deliver very high click-throughs for bloggers, so keep up with the latest developments. Rich pins are just one example where Pinterest can enable bloggers to create a deeper experience for visitors and thus more attractive to click through.
Clive Roach
Because Pinterest is the second largest social media site with 70 million users, and Pinterest has the longest shelf life of any
social media site; it is definitely worth the time invested. ~ Beth Hayden
      Pinterest is one of the quickest ways to draw attention to great content. Bloggers must sell their content through images; this is the key ingredient to success on Pinterest. It does not matter if your blog is not about arts and crafts, recipes, or DIY as long as you can create high-quality content and images that are visually appealing to readers.
Social Media is becoming more and more visual and adding Pinterest to your social media strategy to reach and connect with
your audience seems a no-brainer. ~ Carla Gadyt 
Pinterest has more than a 100 million active users. Not as big as Facebook or Twitter, but it can still be a great source of traffic.
And this algorithm only means that you should focus building your Pinterest following.
Work on getting more followers.
In conclusion, Pinterest is definitely worth the time invested. Canva has templates where you can just swap the graphics in and out and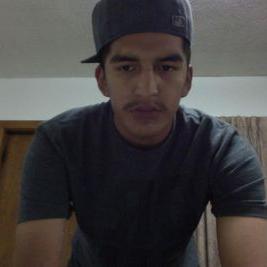 change the text. Fast. Julian Sakanee
Okay. Pinterest indeed made an algorithm change in February and has since made several changes that are primarily meant to help clean up the Smartfeed and also show more popular content than whatever has been posted. Pinterest is focusing on quality over quantity. And that's why it has streamlined Group Boards such that only smaller group boards with more active collaborators are getting more exposure.
I find that every platform has tightened the doors to all and sundry sharing whatever they want, to promoting value content. Facebook reach is at an all-time low, on some people's profiles nonexistent. Twitter canceled Social Share counts, Linked in Tightened the bolts on Groups, etc. Pinterest, on the other hand, is still open for sharing. It's a sharing site really, so it cannot shut its doors to sharing.
Why should bloggers bother? Because of the lifespan of a pin as compared to a tweet or FaceBook Update. A pin's half-life is 3.5 months..and comes into its own 6-7 months later. By then a tweet is long gone and buried. A FaceBook update may not even have been seen by anyone that matters… Does that make sense?
If you cross-promote your content, then you will have some re-shares of your pins and they will show up on the Smartfeed! And that means eyeballs months after you pinned them. Which social media platform does that? And that's why Pinterest prefers to be called a Visual Search Engine than a social media platform.
Maybe Pinterest Can Still Get Bloggers Traffic
In conclusion, this article's introduction asked a question, "Would it be easier for bloggers to focus their efforts on a less challenging social media site?" I will answer the question I posed.
For this reason and all the reasons the experts gave, the verdict is clear: Stay with Pinterest.
Readers, please share, so other bloggers know the value of using Pinterest to increase blog traffic.
If you are a Mostly Blogging subscriber, and you'd like to pin to our blog's Pinterest Community Board, please let me know in the comments section.
Do you use Pinterest? How effective has it been in getting traffic to your blog? Do you think it depends on your blogging niche? I look forward to your views in the comments section.
Related Posts: