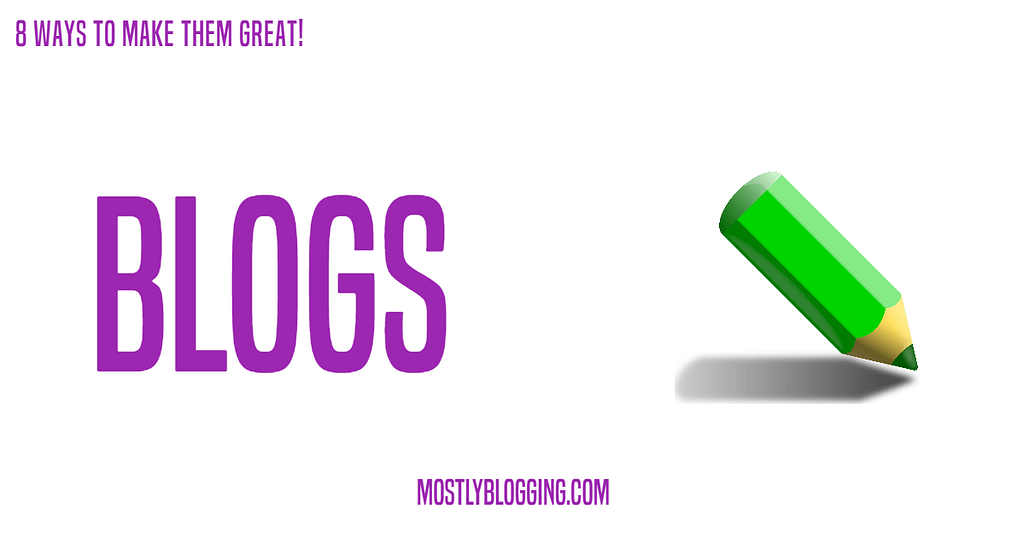 Have you struggled to create a successful personal blog?
Blogger and entrepreneur Vinil Ramdev shares what blogging tricks worked for him.
Vinil shares his opinion of the characteristics of the best personal websites.
Follow his tips and you, too, can create a successful blog.
How I Discovered Blogging and Built a Personal Blog
by Vinil Ramdev
Vinil Ramdev, a fellow blogger, shares his story of how he discovered blogging and how it has helped him build his personal blog.
I love talking about my entrepreneurial journey.
In spite of sharing it several times before, my excitement never fades.
I've tried my hand at many different businesses. I try to make blogging a primary marketing strategy in all of them because it has benefitted me immensely.
I first started blogging while I was doing an online course in entrepreneurship. My purpose was to document my journey. Eventually, I learned about setting up a blog with custom domain names and creating a branded website.
Besides, I had just exited my retail business at the time and was positioning myself as a business consultant, sales trainer, and a personal branding consultant. So it was imperative that I put myself out there and demonstrate my knowledge to the world.
That's when I took my blogging seriously.
I wrote almost every single day. Eventually, my blog had more than 160 contributors. I was getting clients for my services mostly through the articles I wrote.
Here are some of the things that have worked for me.
#1 Demonstrate Knowledge
My number one reason to blog is to demonstrate my expertise. When your knowledge benefits a reader, it positions you as an authority in your niche.
People are looking for genuine advice. And it's more powerful when you share a personal story, something you have experienced. Many people think it has to be a success story. No, it doesn't have to be. You can talk about your failures, obstacles, challenges and how you overcame them. Almost every single person has been through adversity and can empathize with that feeling.
I think stories of adversity are more likely to be shared than stories about success (which can come across as bragging). Stories about adversity humanize the blogger and add feeling and emotion to a story.
#2 Stick to fewer topics
I try to stick to topics like personal branding, and sales. Yes, I also write about blogging.
But it's important to stick to fewer topics, go deep, and position yourself as an expert. Janice Wald mostly writes about blogging, and that has worked well for her.
If you try too many topics, it can spread you thin.
#3 Go big on guest posting
I love guest posting because every time someone searches you on Google, a huge bunch of guest posts shows up. It's like reaching out to a new audience who may not have heard of you before.
#4 Pick a keyword and dominate it
Imagine going to a business conference and telling people, just type personal branding statistics, and my article 18 statistics to personal branding is on the first page.
In fact, I first came across this at a business conference in India. A French guy was running a travel company. I handed him my business card, and he asked, "What keyword can I find you on Google?" At the time, I didn't have an answer. But now, I'm working in that direction.
Identify a keyword with high volume and low competition. Write articles around that keyword, which becomes your territory on the internet. Anyone who searches that keyword should find not one article but several articles written by you on the first page of Google.
This happens if you write several guest posts around a keyword that benefits people.
If you want to know more about scoring guest post opportunities, check out Ryan Biddulph's article on how he got published on 1000+ blogs.
#5 Don't forget offline connections
I believe blogging is not just about writing. It's about building a community and bringing people together. I am a big believer in networking. Not just online networking but offline as well. Just a couple of days ago, I scored a guest posting opportunity by meeting someone at a café.
The same connection gave me an opportunity to speak at a university and to a bunch of start-ups, both paid gigs, not just a free PR opportunity.
In the past, I have organized meetups, cocktail dinners, workshops, summits, and conferences. All of them are great opportunities to build your brand. The impact of an offline connection is far greater than an online one, and there is an opportunity to connect with real people in your immediate neighborhood that can lead to paid speaking opportunities, consulting offers, and maybe even sponsorships.
[click_to_tweet tweet="Blogging is not just about writing. It's about building a community and bringing people together. " quote="Blogging is not just about writing. It's about building a community and bringing people together."]
#6 Share your passions
Most connections happen due to shared interests and passions. If you are passionate about football, it's likely that you will connect with people who enjoy football.
Sometimes, we don't tend to share our interests in business settings. But if you can figure out a way to weave it into a relevant parable, it can be a great way to connect and communicate.
Most people bond over shared connections.
#7 Be open to new experiences
Our experiences define us as people and individuals. When you hit that writer's block, it's probably time for a new experience.
Try something new every day. Meet a new person. Sometimes, we can get into a routine and find it hard to break out of it. Just shopping at a different grocery store or choosing a different route to work can break that routine.
#8 What if you don't want to have your own blog?
Starting and maintaining a personal blog may not be for everyone. I meet people who don't want the hassle of custom domains, hosting, marketing, and managing the backend technology.
In that case, there are several other options. Platforms like Medium are wonderful places to publish. For many people, guest posting might be the way to go because you get access to a ready audience.
Conclusion
You don't have to have your own personal blog to benefit from blogging. You can be a guest poster on other people's blogs and benefit from their readership. But remember, it might take a while and a lot of effort before you see results. I encourage you to check out my Guide to Personal branding to learn more about the topic.
What do you think about this article?
Feel free to comment below.
About the Author
Vinil Ramdev likes to consider himself a connector, and a person who enjoys sports and the beaches. He has self-published several books on Amazon.  
Readers, please share so other bloggers discover Vinil's tips. The best personal websites follow his criteria.