What is Paper.li?
One of the advantages of Twitter is there are many ways to boost your growth on this popular social media platform.
For instance, you can use free tools and methods, you can network by chatting with influencers, and you can publish a Paper.li, a content curation tool.
UPDATE: November 2020

When someone recommends your article to Paper.li, the article gets this Paper.li banner displayed.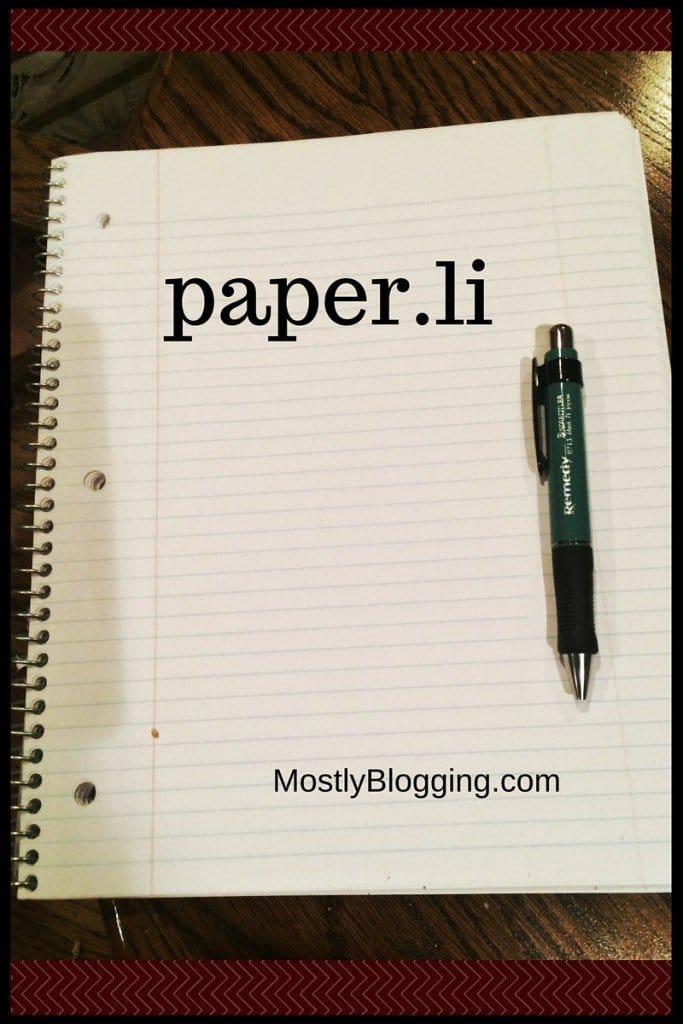 Have you ever made a Paper.li?
Do you use Twitter?
Have you ever received a notification on Twitter that an online newspaper is out?
If yes, you must have been pretty excited since it can only mean one thing.
You have been featured in Paper.li, an online newspaper that curates content.
Bloggers can increase traffic by going to content curation sites. Why would anyone want to collect other people's content?
Fortunately, Clarissa Wilson, the content aggregator who collects stories for Hot Topics is here to explain why collecting content into an online newspaper published at Twitter is in your best interest.
What is Paper.li? 
Paper.li is a free content curation tool. When you publish a Paper.li, you share a collection of articles on the same topic. You can include video content as well.
Testimonials
According to blogger Sean Clark,
Paper.li publishes in excess of two million articles per day. Rather than simply sharing content, Paper.li focuses on helping you build a community. The system allows you to send newsletters to your audience, monitor your competitors, and of course, find and publish content.
OnaPlatterofGold also recommends Paper.li.
The result is a nicely designed "Web digest", facilitating content discovery for… topics and news. With this tool, you can build your personalized newspaper with content coming from sources you trust.
UptownStudios confirms Paper.li helps get traffic to your blog. The admin blogger added,
Also, it helps build affinity to the groups that are included because people love it when you share their message. It sends a tweet announcing the availability of the newspaper along with the Twitter handles of those who posted it.
Let's hear why Clarissa Wilson finds it a valuable return on her time investment (ROI) to collect other people's content and publish it.
Clarissa, take it away.
How Paper.li Can Increase Your Audience For Your Blog
So, you are a blogger, huh? Maybe you have just started out or have been doing it for a while but have not gotten very far with it. If the latter is the case, you are not doing the right things.
One important thing you should check into is creating an online newspaper. You can do this with one called Paper.li. Paper.li is a platform that allows you to create your own online newspaper and promote your blog posts and articles within it. Of course, you will also promote other bloggers' blog posts and other writer's articles within it too. Paper.li has its benefits.
Paper.li will increase your social media presence.
Did you know Paper.li processes more than 250 million social media posts on a daily basis? Yep! You read that right! 250 million social media posts every single day.
This means when you post on social media, and you have that social media account linked to your Paper.li account, your news readers will see your social media posts too. So, let's say you have promoted an article that you want to get a lot of views on. It will be automatically published on your newsletter on Paper.li for your readers to see. How cool is that?
Paper.li does the hard work for you.
When adding content to your newsletter through Paper.li, all you have to do is have the Paper.li extension to your browser, have your article up on your browser, and click on the Paper.li button and it does all the work for you. 
UPDATED INFORMATION: July 2022 Six years after the publication of this post, the Paper.li link given in this article is still operational.
What it will do is add your article and other articles from that website to your Paper.li newsletter automatically. This means you will not only be promoting your own work but other writers' work as well. And, sit back and relax while Paper.li does all the work for you fetching all the important content from every site you want it to.
You will need to go to the Paper.li site to add the extension to your browser, but it is easy. Once you have it, just press the button, and it will fetch whatever content you want it to and put it in your newsletter. Doesn't sound so hard now, does it?
Use Paper.li to grow your business and audience.
Using Paper.li is a great way to increase your readership and audience and increase your business. This, in turn, brings in more customers or readers for you which means more money for you. Win-Win!
Make sure after you create a newsletter with Paper.li to promote it too, so you can get subscribers. The more subscribers, the more readers, the more your business grows!
Paper.li also looks great.
Let's face it; an ugly newsletter won't bring in any readers or subscribers to your paper. This is why you need Paper.li because it has great looking themes to make your newsletter look the best it can.
When your audience sees a nice looking newsletter, they will stay around more often and maybe even tell everyone they know about your paper too.
Paper.li will automatically post on social media for you.
Another great thing Paper.li is for bloggers and writers alike is that you don't have to constantly promote your own paper. You can easily set-up for it to auto-post on Facebook and Twitter for you. It also features different articles by different people every day and features other writers and bloggers too. Paying it forward is always nice since this helps you promote other people right along with promoting yourself.
Wrapping Up: Paper.li
Are you ready to try Paper.li for yourself? Here is my newsletter: Hot Topics. Check it out and see how awesome mine looks! Now, go make your own and get your business known!
Admin blogger's commentary:
At the end of 2015, 250 million people used Twitter. Paper.li is published on Twitter. Try Paper.li as a way to tap into that market. You will get exposure to your own articles, increase your online presence as your promote others' articles, and build a community.
We greatly appreciate Clarissa explaining the value of Paper.li. Before you go make your online newspaper, please share, so other bloggers know the potential benefits of using this content curation tool to increase blog traffic.
Readers, had you heard of Paper.li? Have you been featured there? Did it result in blog traffic? Is collecting other users' content and curating their articles into an online newspaper something you might try to increase your exposure? I look forward to your views.
September 2020 Update
Four and a half years have passed since Clarissa wrote this post. In that time, I never created a Paper.li. 
However, I have been featured in them many times. Did the feature result in blog traffic? Yes. To a small degree. 
Some of them had a high Domain Authority Ranking so I felt there was an SEO benefit. 
Related Posts About Other Content Curation Sites:
How to Get Swarms of Free Blog Traffic With Flipboard
Here Are the 29 Great Reasons You Should Use Medium to Blog Now
Is there a free version of Paper.li?
Yes. Paper.li has both free and paid versions.