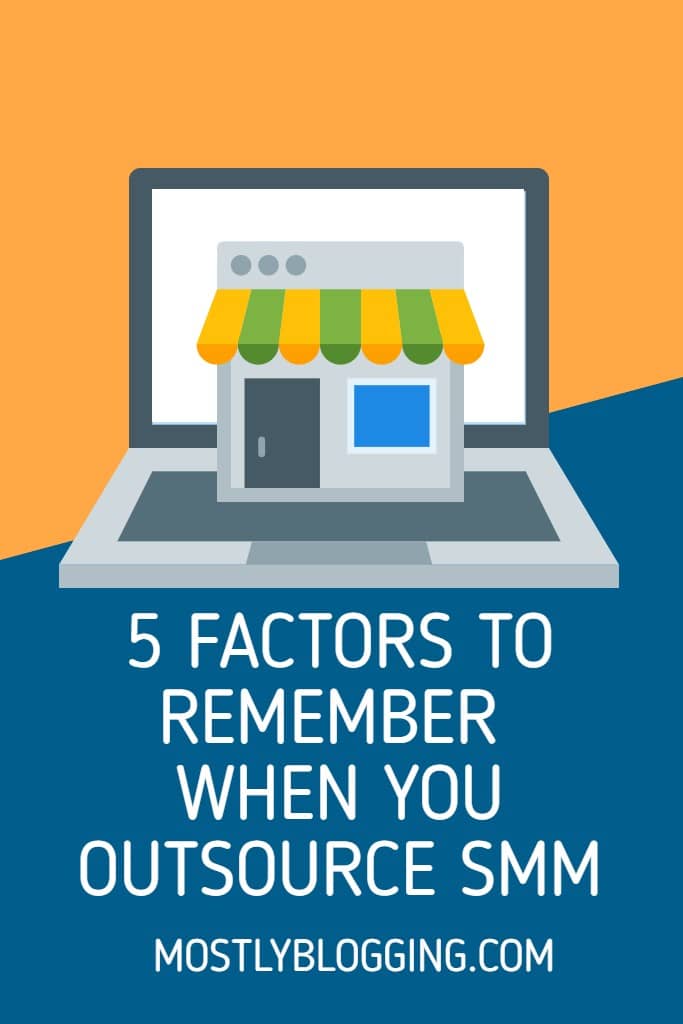 Are you ready to outsource social media marketing?
Social Media marketing is one of the most relevant and widely used forms of advertising in the modern digital ecommerce space.
Even if you don't have an ecommerce store, carving out the right social media marketing strategy can prove to be a great boon for the long-term health and success of your business.
Oftentimes, businesses lose out on customers because their overall digital marketing strategy is lacking in some way or another.
The decision to outsource social media marketing needs offers companies the opportunity to expand their digital presence and create a vibrant and exciting narrative around their business.
There cannot be any denial of the power of social media in modern-day marketing practices. According to a recent study, around 43 percent of people on the internet use social networks to find more information about different brands that they are interested in.
For this reason, optimizing the social media presence is one of the most effective marketing tools for companies in this day and age.
Social media companies are well placed to provide help to companies on a number of different fronts. These include fields such as search engine optimization (SEO), content marketing, social media marketing, online advertising, and more.
In this article today, we will try to find some of the best and most impressive social media companies.
We will give a few important cues as to what the best SMM agency can offer in terms of expanding the potential of your business.
Let's dig in and explore what you need to consider when you outsource social media marketing.
Factors to Consider When You Outsource Social Media Marketing
First, let us go through a list of important factors that can help you to identify the potential of a social media management firm and whether they are well equipped to handle your company's digital marketing strategy.
Brand Awareness
One of the fundamental points of focus for any kind of social media-based marketing strategy is to create a higher degree of awareness on the internet about your brand. The goal should be to broaden your reach on the internet and you should check the track record of social media companies on this point before hiring them for your business.
Customizable Service Delivery
We have reviewed countless social media firms and we can say with certainty that the best ones offer a lot of flexible customization options. The same social media strategy may not work equally well for different clients so this is something that business owners should check for before finalizing the hiring of any social media marketing company or the hiring of any social media marketing firm.
For example, one of the most crucial elements that modern social media companies should provide is a high degree of customization for mobile devices.
The best social media firms know that different businesses have different target audiences and it requires unique strategies to link business with their prospective clients online.
It's best to avoid firms that try to adopt a one-size-fits-all policy. Make sure to find the right agency that can offer you personalized service based on your business requirements.
In the event you don't want to outsource social media marketing needs, this video shares lead generation strategies. By watching the video, you will discover ways to target leads and places to find them online.
Let's learn more about factors to consider when you outsource social media marketing.
Level of Expertise
We always encourage our readers to go with social media agencies that have a high degree of expertise in the field that is accumulated over years of experience.
There are thousands of digital agencies and most of them offer a broad range of similar or mostly similar services. The differentiating factor that business owners should use to separate the best from the rest is the matter of refined experience.
The best social media companies will know how to tackle the social media engagement needs of different businesses because they have done it in the past and are well versed in the requirements of achieving such a feat.
Performance Based on Results
Before you decide to outsource social media marketing tasks, we would recommend thorough and extensive research into the success rates of different social media agencies in fulfilling the potential of their clients.
It's also useful to look at your market competitors and analyze what are some of the things that their social media management firms are getting right.
Things such as case studies, testimonials, and reviews should be acutely checked to understand the advantages, achievements, and limitations of any particular social media company.
It is vital to acquire the services of the right SMM agency that has the correct mix of credibility, success, and consistency based on experience.
Top Social Media Agencies
Are you ready to outsource social media marketing? Here are some social media marketing agencies you might consider.
Social media agencies offer different perks and benefits, For instance, there are some which are ideally suited for influencer-oriented business models. Viral Nation is a good example of this type of social media marketing agency.
Pan Up is another popular SMM agency that has come into the limelight for the way it has created innovative and attractive video campaigns for companies like Netflix.
Joseph Studios is also a great SMM agency that has built its reputation on creating trustworthy customer communities for businesses.
Janbask Digital Design is another name that has to be up there when we talk about the best SMM agency located in Virginia. Not only does the company have a plethora of experience in the field, but it has also successfully managed to enhance the digital profile of many businesses across different fields.
Outsource Social Media Marketing: Frequently Asked Questions
Yes. Companies outsource social media regularly. Outsourcing social media tasks leaves them free to deal with the daily operations of the business.
Outsource social media marketing needs, and your time is better spent on what you are good at– running your business. Let a social media marketing agency make your social media content. This way, you both spend your time doing what you do best.
Conclusion: Outsource Social Media Marketing Needs
In this article today we tried to give you the tools to find the best social media marketing agency.
We started off with a brief discussion on the importance of social media marketing and how it has transformed the modern digital marketplace. Then we moved on to a section where we discussed some ways in which you can identify good quality social media websites and create a vibrant social media engagement system.
We hope the information found in this article is of some good use for you in tactical terms. We wish you find the right SMM agency for your needs and it allows you to fulfill the potential of your business.
Now you know what to consider when you outsource social media marketing tasks.
Readers, please share so entrepreneurs wishing to outsource their social media marketing needs discover this guide to choosing an SMM agency.
I look forward to your views in the comments section. Can you suggest additional factors to consider when you outsource social media marketing?
This post was contributed.