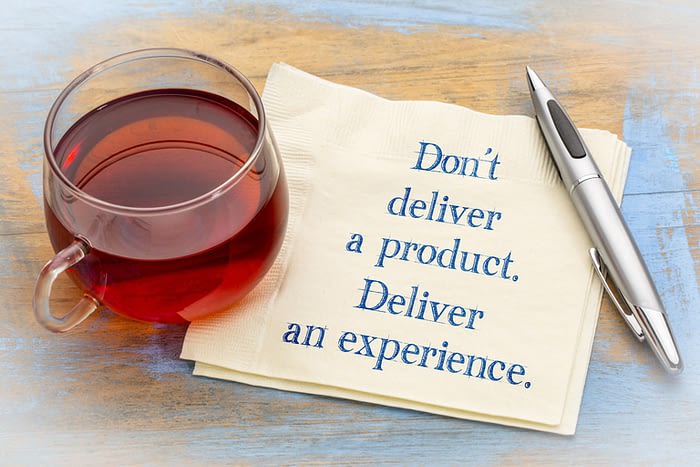 Are you ready to outsource social media management?
There are many reasons to outsource social media management:
Boosts your brand.
Saves you time.
Helps you beat competitors.
Measures your success.
Grows your presence.
Boosts engagement.
Engages customers.
Reaches goals.
6 Benefits Of Hiring A Social Media Manager
Social media can be a tool for a business's success, but only if it's managed properly.
A stale social media profile or one that contains inaccurate information can leave a negative impression and even shoo away potential customers.
It'll be challenging for a customer to know how your business operates if the information isn't clearly stated in your business's social media profile.
For you to make the most out of social media, hire a social media manager. Posting job ads and asking this set of questions to several applicants might be time-consuming, but once you've found the right professional for the job, your efforts will be worth it.
By the time you are done reading this post, you will know reasons to outsource social media management as well as what you can expect to see in a social media manager portfolio.
Hiring a social media manager is a smart investment any business should make as they can provide the following benefits: 
Reasons You Should Outsource Social Media Management
Builds and Grows Your Online Presence
Statistics show that 3.6 billion people use social media every day, and this number is expected to reach 4.41 billion by 2025. These numbers should prompt entrepreneurs to better utilize social media as staying offline can become the reason why businesses lose customers.  
For you to effectively build and grow your online presence, social media managers can help. Social media managers have the experience and tools to exponentially grow your fan base on various platforms.
For example, one of the advantages of Instagram is the massive user base of one million people.
If your business uses an Instagram account to reach out to your target audience, a social media manager knows which strategies to implement so your profile will have more followers, and your posts will gain more reactions.  
Serves as an Edge Against Competitors
Social media is used in various parts of the world today. There are many advantages of social media for business, but not every business has fully harnessed this platform as a tool for their success. More often than not, businesses only create profiles on different social media platforms just for the sake of it and then let any employee handle these accounts.  
If you want your social media marketing efforts to stand out from the competition, hire a social media manager. Having one working for you will give your business a competitive edge as you can eventually establish yourself as an authority in the industry and capitalize on audiences that your competitors haven't discovered yet.  
Tracks Efficacy of Marketing Efforts
Your social media marketing efforts influence the success of your business. The more customers you gain through your marketing efforts, the better chances your business will have in succeeding in the industry. However, implementing many social media marketing strategies at once doesn't always guarantee the best results.  
Your business can easily determine which social media marketing strategies work and don't work when you hire a social media manager.
This professional is adept in different analytical tools that can help analyze the results of your social media posts and assess if these posts are reaching the right audience. These tools can also help your business determine when is the best time to post content and what kind of content your customers expects from your brand.  
With a social media manager's help, you can allocate resources for marketing efforts that work and discontinue paying for services that don't bring any results.  
Posts Regularly on Different Platforms
Contrary to popular belief, posting regularly on different social media platforms is a necessity for businesses. Posting regularly on social media is vital because this allows businesses to increase brand awareness and visibility, build brand loyalty, and improve their SEO rankings. But with the number of things on your plate, can you actually commit to posting different content on your social media profile every day? 
When you hire a social media manager, you don't have to worry about this problem anymore as they can post content on your social media profile every single day. A social media manager will ensure that all of your social media accounts post important and relevant content every day. They'll also remain active to respond to the comments left by your followers online.
The ability of your social media manager to post new content regularly will entice online users to do business with your brand as they're frequently reminded about your online presence.  
Increases Customer Engagement
Customers are the lifeblood of your business. Creating the most innovative products or services won't do any good for your business if you don't have any customers. How can you earn profits without loyal customers? Do you think your business can thrive if you don't have customers?
Your business can effectively engage with your customers if you hire a social media manager. Aside from having the time and experience to post content regularly, a social media manager can also implement strategies to ensure that your customers feel valued and heard through various social media platforms.  
Generally, social media managers increase your business's customer engagement by replying to their comments and mentions, liking followers' comments, and addressing questions or concerns left in your social media accounts.  
Ensures That You Reach Your Goals
Different businesses have unique goals as to why they want to engage in social media marketing. While some do it to build relationships with their existing and new customers, other businesses are using social media to expand their sales channels or drive traffic to their company websites.
Regardless of what your goal is, a social media manager will optimize your profile for better lead generation and conversion. These skills require time and effort to master, which is why hiring a professional is always a better option than learning everything from scratch.
If your goal is to boost sales in your social media profiles, for example, a social media manager can make this happen by building an eye-catching feed and implementing efficient content planning strategies.
Pay Attention To Qualifications  
Ask to see a social media manager portfolio.
What you can expect to see in a social media manager portfolio:
Images. If the social media manager will create social media graphics, you need to see examples before you hire them.
Services. You need to know upfront what services your potential assistant offers when you outsource social media management. You don't want surprises down the road.
Samples. Make sure the content in the social media portfolio is engaging and creative.
Pricing. Pick someone whose fees are within your financial means.
The social media manager you'll hire will play an important role in your business, which is why you should be careful in choosing.
Aside from the professional experience, you should look for a social media manager who possesses people skills, grasps the voice of your brand, and has knowledge of analytics used in social media platforms.  
Outsource Social Media Management FAQ
Should I Outsource My Social Media?
If you want to save time, boost success, and you can afford to outsource social media management, then you should outsource.
Why Should You Outsource Your Social Media Management?
When you outsource social media management, you save time, boost success, and use skills and knowledge a social media expert may have that you don't possess.
Wrapping Up: How to Outsource Social Media Management
When you outsource social media management, you have a big decision to make regarding which freelance social media manager you will hire.
Knowing which skills to look for will make it easier for you to hire the right social media manager and ensure that this person will pave the way towards your business's success in using social media.
Readers, please share so social media marketers discover why they should outsource social media management and what they can expect to see in a social media manager portfolio.
Letty Varela

With over ten years of experience in the blogging industry, Letty Varela has successfully gained thousands of readers worldwide. Letty focuses on writing articles about digital marketing and web design.
During her leisure, Letty loves to read and cook at home.
This post was made possible by the support of our readers.