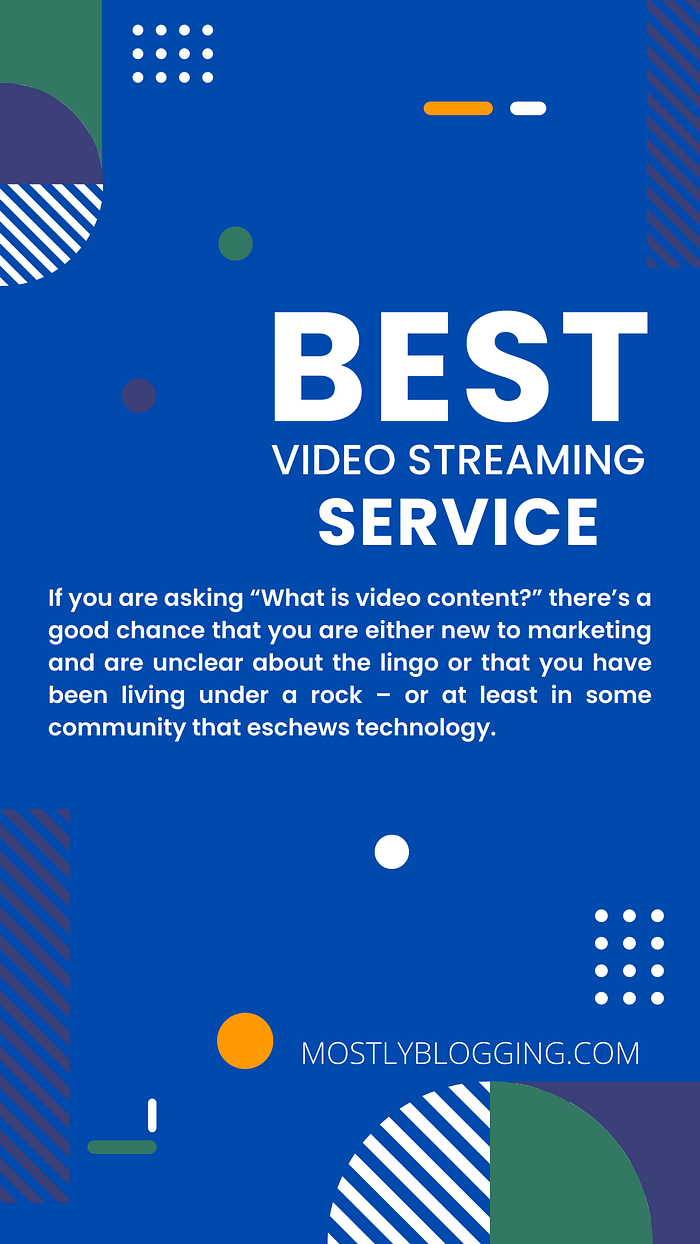 Have you heard of an OTT company?
If not, you may be surprised to hear that the OTT company is another name for a popular streaming service.
By reading this post, you discover information about streaming services such as an OTT company. You also explore the evolution of the game and video streaming industries.
In addition, you get reviews of these popular video streaming sites:
Netflix
Amazon Prime
Hulu
HBO Max
Disney+
Let's get started learning about an OTT company and other ways technology and data are affecting the streaming industry.
In the recent past, especially during the pandemic, COVID-19 placed almost the entire world under quarantine. The medium of entertainment that people most often resorted to was the streaming of content.
Along with the viewership of popular streaming services increasing by multiple folds, easy access and binge-worthy content also started being produced. Techniques to stream inaccessible content were also garnered and used by multiple viewers, such as accessing Hulu in Australia, or any other region, and special services could be sought after.
Apart from the pandemic being a major influence on the increase of the use of streaming platforms, the unavailability of the viewers' content of choice while opting for traditional providers did divert their investments towards more convenient options, such as OTT services like Netflix, Hulu, Amazon Prime Video, HBO Max, Disney+, etc.
What is an OTT Company?
OTT stands for Over-The-Top, therefore an OTT company distributes content to viewers via the internet.
Rising to fame with a much more budget-friendly and user-oriented model to offer entertaining content, thanks to clever OTT marketing, an OTT company is also now commonly known as Subscription-based Video-on-Demand (SVOD) services.
In addition to providing access to content like TV shows and movies online, these services also allow live streaming of events, using the internet as a channel. They can be accessed on all kinds of devices, ranging from computers to mobile phones to smart TVs, launching with the help of websites, installable apps, or digital media players.
What is the OTT Marketing Potential for Growth?
Expected to reach $932 billion by 2028, the market of streaming services has plenty of growth potential, and multiple voids to fill in terms of improving on the services that are being provided. Adaptations to newer technological advancements and trends of the time are always an impeccable way of penetrating further into the respective market.
Not only are movie and TV show streaming services in an excellent position to grow their brands, but streaming platforms for gaming and eSports have also played an incredible role in propelling the market from what it was pre-pandemic, to what it can be in a few years.
Related Reading: Game Design vs Game Development
With the eSports industry expected to grow up to $4,758.99 million by 2030, similar adaptions for both the eSports and streaming industry with the help of data analytics and persistently cultivating technology can make the market for streaming services flourish and prove to be a great investment opportunity for both time and resources.
Netflix Review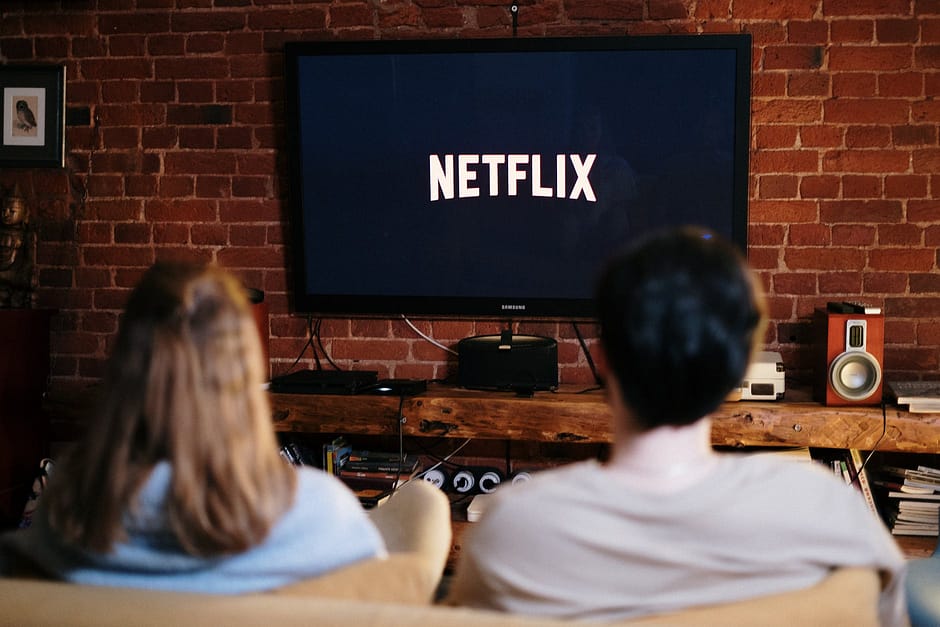 One of the most popular streaming platforms with hundreds of movie titles available for viewers in every region of the world is the SVOD service based in America, Netflix. With around 220.67 million in 2022, this platform is on a rollercoaster ride that only goes up, when it comes to profit and increasing popularity.
One of the greatest reasons why this platform is so globally acclaimed is its steadily changing models and algorithms, and the constant strive of the OTT company to make its subscribers' experience better and easier. Netflix focuses on its users' preferences and introduces movies, TV shows, and even elements to the app that keep them engaged.
What makes Netflix undisputedly superior to all the rest of the platforms is its ability to diversify its ecosystem and make it as accessible to the target market as possible. Along with this, the company also keeps up with its customers' feedback and expectations by engaging with them through algorithms and creative techniques like social media.
Amazon Prime Video, Hulu, HBO Max, and Disney+ are also fair contenders but lack in one aspect or the other, for instance, the diversity of content, the refinement of their ecosystem, and the inculcation of users' criticism.
Effect of Technology and Data
Technology and the revolution it is swiftly unraveling in the contemporary era plays a significant role in the growth of these streaming services as an industry. To amp this growth up, data analysis can also bring about greater profits for this industry, by determining and understanding what users want to see, and what are their needs.
The viewers who have shifted from traditional content providers such as satellite TVs and cable net are the key contributors to better growth. While they find an OTT company to be a solution for their content-related frustrations, there is always a great margin when it comes to improvement.
By minimizing the frustrations that can be detected via rigorous data analytics of the users' behavior towards the OTT company, user retention can easily be achieved. Moreover, developing newer monetization and quality-stabilizing models can help streaming platforms improve the user experience, in preventing the loss of subscribers.
Adapting to contemporary trends such as the eSports industry well on its way towards the adoption of cryptocurrency and NFTs for payments and reservations has great value when it comes to working toward the growth of streaming services.
Collection of valuable data from the users via small but fun surveys, such as the example set by the video streaming platform, YouTube, and utilizing YouTube videos to improve the presentation of the streaming service is another way how technology and data can be useful in producing better results for the streaming market.
In addition to this, data analysis can also enable these platforms to customize the experience as per each user, with the towering of users and large amounts of video content being produced and streamed.
Making the service all about the customer, allowing more customers to access the service, expanding the service over more regions, and easing the availability of content also have a greater tendency to make the industry profit greatly.
Lastly, security breaches are often feared by users, especially those who opt for subscription-based streaming services. Cutting-edge security systems and policies will ensure the safest surfing, and gain and retain loyal customers in the long run.
OTT Company: FAQ
What is an OTT Company?
"OTT" is an acronym that stands for "Over the Top." An OTT Company is an Internet streaming service. Netflix, Hulu, and Disney+ are examples of OTT Companies.
Conclusion: The Evolution of the OTT Company
By taking into account the interests of each stakeholder, making the service user-oriented, and creating a sense of ownership for the customer through interactions via surveys, etc., data and technology have the potential to augment the growth of the streaming market.
By reading this post, you learned how the OTT company morphed into a popular streaming service. You also received a review of Netflix and a contrast between Netflix and other video streaming companies. Finally, you learned how technology and data are affecting the streaming industry.
Editor's Note:
According to the contributing author, Netflix is the best OTT company.
I look forward to your views in the comments section. Do you agree or is there a better video streaming service you can recommend to add to the discussion?
This post was contributed and made possible by the support of our readers.