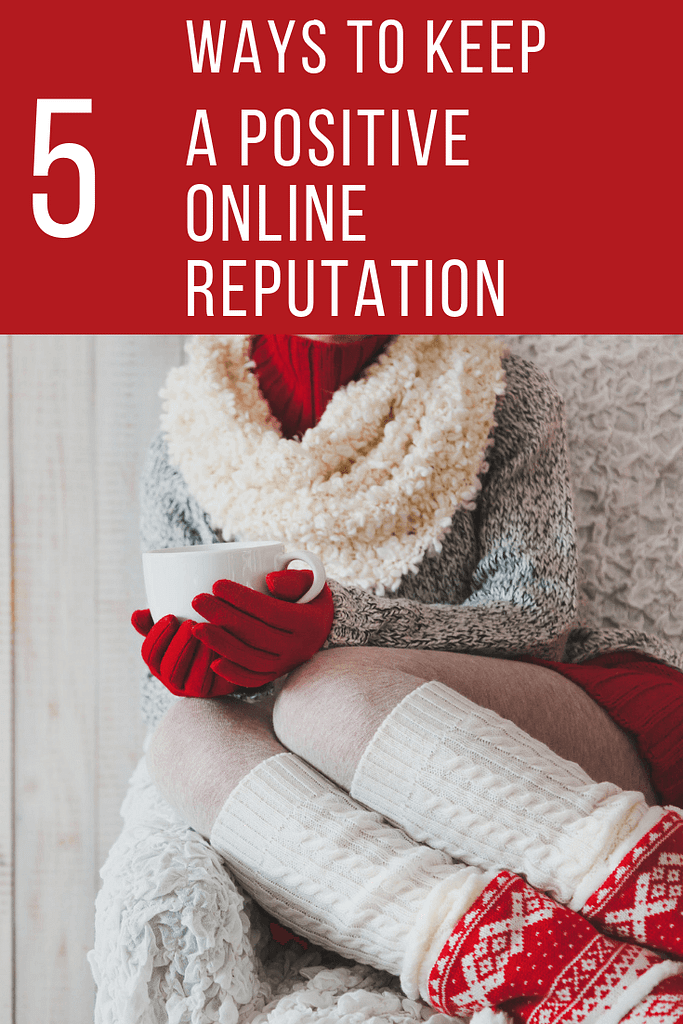 5 Tips To Ensure A Good Online Track Record
Robert Keith
There is a phrase in popular media that says that the internet never forgets. Perhaps this is because of the cruelty that online forums put people and brands through regarding harmful content. Almost all internet interactions can easily turn abusive, physically and emotionally.
A company can receive a barrage of damaging online comments that it may never recover from in future. Even if the company did not err, the court of public opinion is quick to punish any negative publicity from prominent personalities or even companies.
This sensitive topic is now in everybody's mind. Companies must stay ahead of their online track record. Individuals cannot afford to slack regarding their overall publicity.
Online Reputation Management for Business Tips
Here are five things you can do to maintain a good online reputation.
1. Create positive reviews
Considering that 68 percent of consumers rely exclusively on reviews to make a purchasing decision, one cannot afford to add a negative review. Businesses with four or more negative results on Google search lose up to 70 percent of the potential business.
When you get ordinary service, you just go. After all, nothing spectacular went down. There was nothing memorable. A five-star rating is a product of exceptional service. Ensure that the product does exactly what you say it can do. Resist the temptation to fortify the product descriptions.
Any attempt to hoodwink the customer will lead to disastrous consequences. The customer will feel cheated. A disgruntled customer will undoubtedly go to review sites to leave a negative review.
Deliver beyond expectations. Once a customer is satisfied, make a follow-up later. Provide the customer with an opportunity to review your business and product. The more positive comments you get, the harder it gets for a negative review to affect your overall rating.
2. Make yourself accessible
Physical availability is useful especially when a customer visits a store. Online availability is imperative. To take advantage of this, have enough channels to do your communication. Start with ubiquitous social media platforms Twitter and Facebook. Compliment these efforts with a professional website.
A personal website puts you in control of your online literature. You can promote, delete, and create anything as you wish. If it is your profile, you can ensure the first 10 results on search engines are yours. That means the risk of finding negative content is virtually zero.
To do that, ensure your side links are ranking. If you have two side links and your website, that translates to three results. You can add a YouTube channel, Twitter and Facebook pages, a LinkedIn profile, a Crunchbase account, and lastly a Google profile.
Encourage people to view your accounts by posting regularly. Do post quality content.
3. Clean up your mess
Search yourself or your business online. You will be surprised by the results. You may have ignored a lame post or joke you made 10 years ago while in college. It might come to back to bite you. Scrutinize your online footprint. Check your social media profiles, too.
Assess the situation by looking at what is truthful and what is not. Accurate information cannot hurt your reputation if you can find the aggrieved party and correct the situation. If it is malicious, you can find legal and alternative dispute resolution mechanisms to fix the situation.
Competitors can populate your profile with sickening feedback. They can go to Yelp, RipoffReport, BBB or any other trusted review site and make false testimonies. You can sue for damages. Some losers may not afford any damages that the courts can award you. In such a scenario, you can hire a reputation management company that specializes in internet removals, such as ContentRemovalExperts.
4. Invest in search engine optimization efforts
Most people and companies have a past that they would like to get over. Unfortunately, the internet keeps track of all that information. Truthful information, no matter how negative and damaging it is, stays online. There are no legal grounds of removing it unless you use sinister methods such as buying the listing domain and deleting it.
Your only hope is to use search engine optimization. In some circles, they call it proactive brand management efforts. This online reputation management for business can ensure that only the pages you want can rank on the first SERPs. You control the narrative about the subject. Since the people posting negative comments do so only once or at a particular period, you can overshadow them with positive news and content.
Such efforts have to be systematic. You must work on the keywords around the issue. If someone searches for a specific issue about you, he or she will find information about the item from your accounts.
5. Own up and rectify mistakes
Being defensive can come out as cocky. If something goes wrong, be there to provide the client or aggrieved parties with a solution. It is not time to apportion blame. It is a time to promote your customer experience philosophy.
Acknowledging an error is a tricky affair. You have to manage it expertly for it to be positive. Any negative press can lead to negative trends. Trends often carry misinformation and make it look like it is the truth. Timing is also critical. Issuing a statement when the issue is at boiling point is not wise.
Conclusion: Online Reputation Management for Business
You don't have to do something wrong for you to have a negative online portfolio. It can be the work of your competitors. It can also be the work of disgruntled former employees or anyone else. The golden rule of maintaining a good reputation is to know your online brand; clean it up; set up a system that will promote it such as SEO websites, and content; make it possible for people to review you, and offer exceptional services. Following these five tips can help you can stay ahead of your online brand.
Readers, please share so business people learn these 5 tips for online reputation management for business.
This post was made possible by the support of our readers.