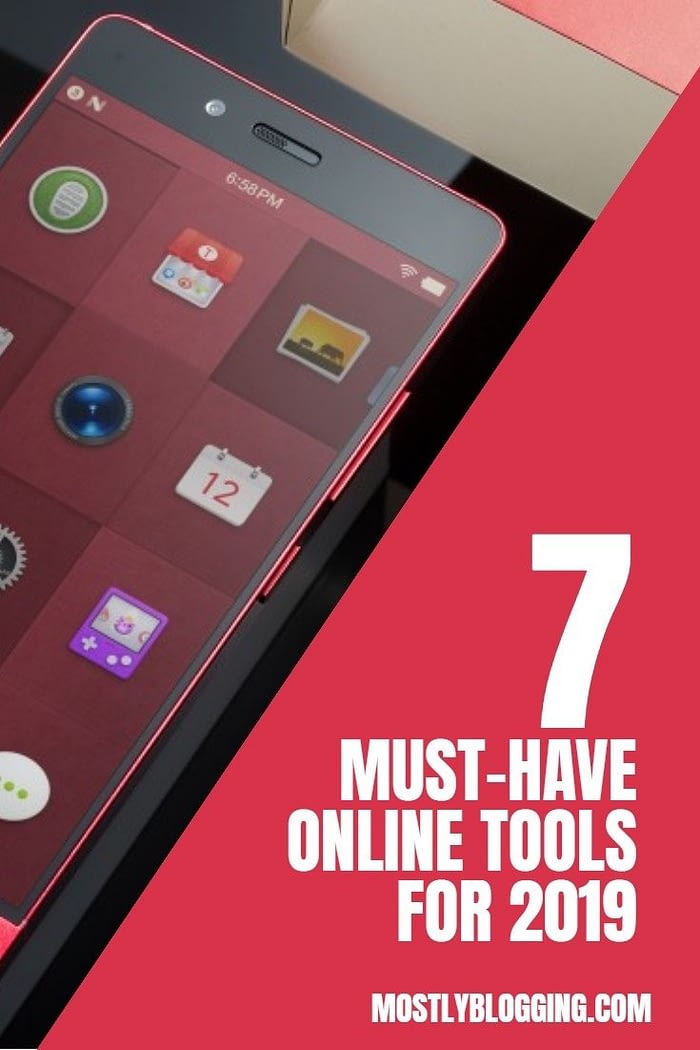 Do you want to be an online marketing specialist?
Maybe you already are one.
These digital marketing tools and techniques are valuable for everyone who wants to succeed online.
Today's post reviews 7 premium online tools worthy of any online marketing specialist and everyone else who wants to make digital marketing easier.
Robert Keith
When it comes to digital marketing tools, there are countless options online. From social media automation to newsletter creation, there's no shortage of what these tools can be used for. In fact, most influencers have a few go-to tools that they can't live without. The question is, which tools are the most effective? If you're a Leeds business owner or any business owner and are wondering which tools are actually worth the investment, then check out the list below.
What are the 7 best premium digital marketing tools?
Buzzsumo, SEMRush, MailChimp, Ahrefs, Hootsuite, Grammarly, and Uberflip.
1. Buzzsumo
Would you like to analyze topics and find top influencers in your niche? Well, give Buzzsumo a try. This tool gives you the ability to see what topics have been trending on social over the last 12 months. Not only do you get to see how many times the content was shared but also which websites linked to it. Once you know what type of content performs the best, you can create content that is similar. And once you know which websites shared the content, you can reach out to these same websites to secure your own backlinks.
2. SEMRush
Are you wondering about what strategies your competition is using? Well, look no further than SEMRush. Find out which keywords your competitors are bidding on, what their ads look like, and which of their keywords are ranking organically. Once you have an idea of what strategies are working for them, you can try ranking for the keywords that they aren't using. SEMRush also allows you to check out where their backlinks are coming from.
3. MailChimp
Do you need help managing your email marketing campaign? MailChimp can act as somewhat of a virtual assistant. Use MailChimp's templates to design a professional newsletter. Once your newsletter has been sent out, use the dashboard to monitor how many people have opened it. Also, keep tabs on how many people subscribe and unsubscribe. This way, you'll know what type of content is the most engaging to your subscribers. MailChimp is a popular choice for ecommerce email marketing.
[Related Reading: Why These 7 Email List Providers Are the Best in 2018]
4. Ahrefs
Are you tired of being outranked by your competitors? Well, check out Ahrefs. This is another tool that helps with competitive analysis. They tell you why your competitors are able to rank so high and what you should do in order to outrank them. Specifically, Ahrefs shows you which of your competitor's pages are bringing in the most traffic, which websites are linking to them, and if they're doing paid advertising in search.
[Also see How to Use Ahrefs to Boost Your SEO, 29 Important Reasons]
5. HootSuite
Have your social media accounts become too overwhelming and time-consuming? Well, why not use HootSuite? This tool helps you manage your social media presence. Specifically, the HootSuite software gives you the ability to schedule your posts so that they're released during the peak hours of engagement. This way, you don't have to worry about sharing them manually. This software works with over 30 social media platforms.
6. Grammarly
No matter how thorough you are about your communication, mistakes are bound to happen. That's why a lot of businesses use Grammarly. The free version of this program corrects spelling and grammar errors. However, the premium version actually takes the context of your message into consideration. It checks it for readability, offers suggestions that can enhance your vocabulary, checks your writing style according to the genre, and detects plagiarism.
[Related reading: These Are the 10 Best Free Chrome Extensions]
7. Uberflip
Would you like to increase your leads and engagement? Uberflip is perfect for this. This tool focuses on how your customers experience your content. It allows you to manage your blogs, e-books, videos, and more from one central place. Content is pulled into your "Hub" and organized into different categories. You can then implement call-to-actions and either link to different sites or collect information from your visitor through a form.
Conclusion: Online Marketing Specialist
As you can see, there's no need to do everything on your own when you have tools that can do so much for you. From spying on your competition to automating your social media posts, there's hardly anything that you can't outsource to technology. These tools help to save time, give you insight into your industry, and assist with building stronger relationships with your audience. Inevitably, the tools you choose will depend on your specific goals and objectives.
Readers, please share so anyone who wants to be an online marketing specialist learns about these digital marketing tools and techniques.