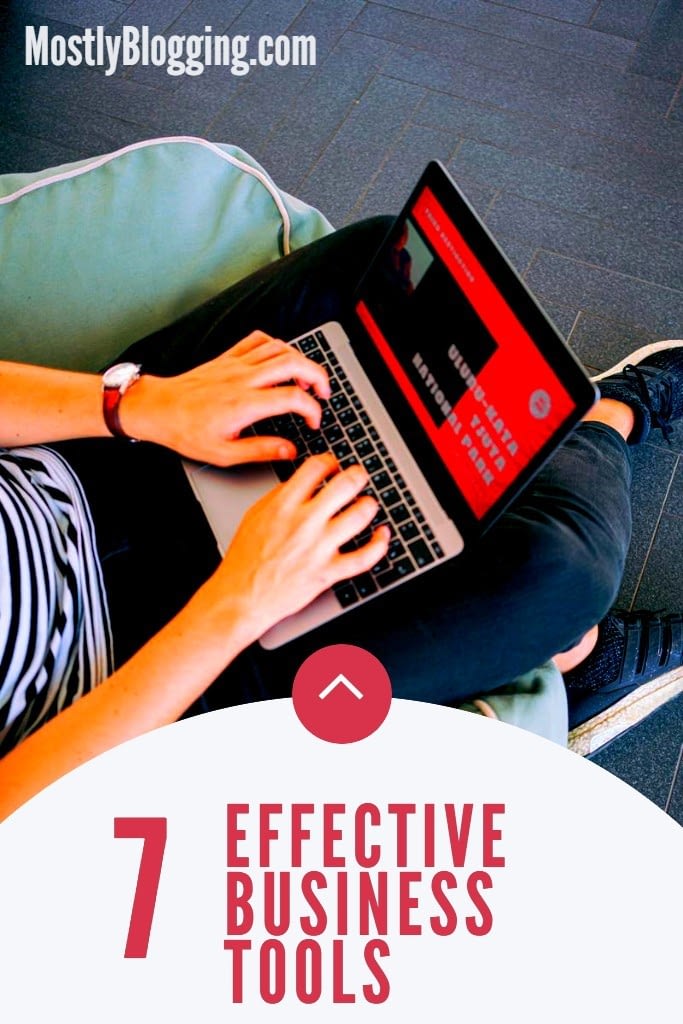 Are you familiar with the Wix Logo Maker and the Obsidian Note Taking App?
As your startup takes shape, you need to have organizational development strategies in place.
There are advantages to implementing these organizational development strategies:
Your company will be more productive.
Your company will have better communication.
Your company will save money by using affordable tools.
Your company will have happier employees as a result of the boost in productivity, communication, and savings.
Let's get started learning about helpful business tools such as the Wix Logo Maker and Obsidian Note Taking.
Organizational Development Strategies and Tools
Logo Maker
You are in business. That means you need a logo to brand your company.
For instance, when you think of Nike, don't you picture the shoe with Nike's logo on it? In Greek mythology, Nike was a winged goddess, so the logo called a "swoosh," represents the goddess's speed. According to Wikipedia, the logo is worth $26 billion dollars.
Wix Logo Maker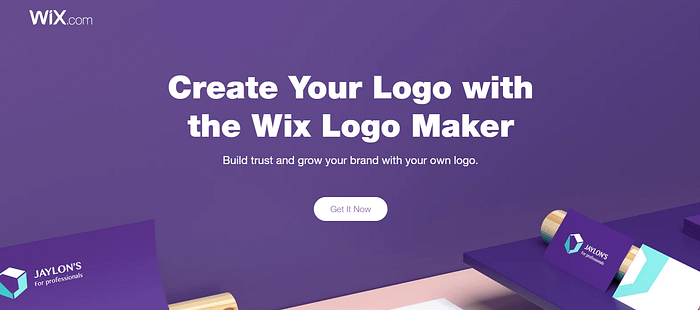 Wix's Logo Maker is ideal for the purpose of branding your business with an identifiable logo.
How to design a logo with Wix:
Step 1: Go to the Wix Logo Maker. Click Get it Now.
Step 2: Answer a series of questions:
Who are you making the logo for?
What else do you need to build your brand?
How do you want to create your logo?
Click Next or Skip.
If you want to use the logo maker, click "Create a Logo" and make an account.
Select your industry and the look you want your logo to have from a series of choices.
I picked Timeless. Choices appear that allow you to choose various logos you like so Wix learns your style preferences.
Wix analyzes your answers and finds your style.
Wix offered me many choices of logos.

If for any reason I don't like the logo, I can customize the look. For instance, I can replace the icon, text, or colors.
Look at what I selected: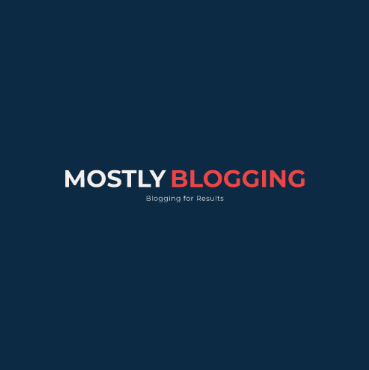 Coincidentally, these are my blog's colors, so I couldn't resist choosing this for my new logo.
Using the Wix Logo Maker was quick, easy, and even fun.
Pricing: Prices start at $49. The pricing plan includes customer support and the rights to use the logo.
If you happen to get your logo before your website, Wix is also a Content Management System (CMS) and will help you get your website set up.
Note Taking Tool
Let's learn about more business development tools.
Where do you take notes?
In order to be organized, your organizational development strategies should include an organized note-taking system.
You have many choices. For instance, Evernote is a popular note taking app. However, currently the Obsidian Note Taking App is surging in popularity. Let's find out why.
Obsidian Note Taking App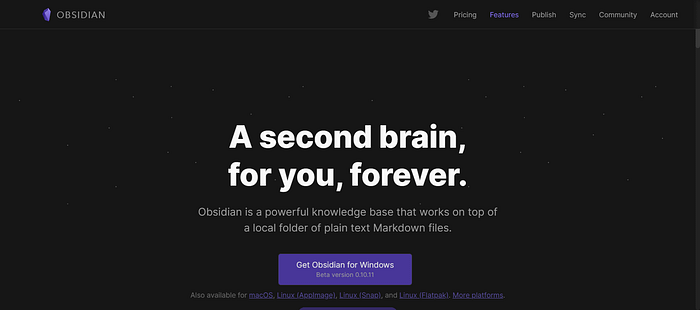 The Obsidian Note Taking App is the latest rage. According to the Exploding Topics website, searches for this brand are up 8500% over the last year.
What is the Obsidian Note Taking App?
Obsidian is an offline note taking app. The offline functionality of the Obsidian note taking tool increases its versatility.
Go to https://obsidian.md/.
Click Get Obsidian for Windows. Install.
Click Create a New Vault. A vault is a folder. Browse and put the vault on your desktop.
Open Obsidian. In the upper left-hand corner, click New Note. Title your note.
Start making your notes in the large pane.
You can edit your notes on any MAC as a text file. Computers can read plain text.
If you want to make a new note, just click "New Note" again.
One of the features of the Obsidian Note Taking App is its ability to link between your notes.
After typing your second note, type [[]] and choose the name of the note.
The app has the ability to learn and link your notes together. All you do is highlight, type brackets, and click.
You can add images to your notes as well.
Testimonial about the Obsidian Note Taking App:
According to YouTube's Notes With Ren, "Obsidian Note Taking App is better than Evernote and other note-taking tools".
Obsidian Note Taking App Review
For someone like me who likes cruising without paying for internet access, the Obsidian Note Taking App is helpful.
I see the potential of the Obsidian Note Taking app evolving into a learning tool using AI; look at how the tool organized my notes for me.
See what happens when you hit the Knowledge Graph: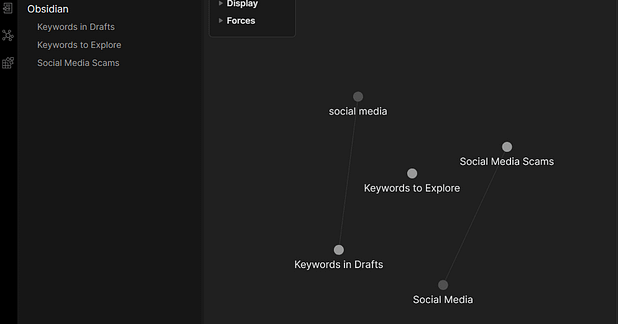 Can you see the lines linking my ideas together? For instance, look at the line between "Social Media" and "Social Media Scams."
Some bloggers wonder if they would make their blog topic ideas into one post or several. Obsidian tells you by showing what ideas go together.
The Obsidian Note Taking App is currently in Beta.
SSL Certificate
The GDPR (General Data Protection Regulation) began as a European law. The only way to follow the law was to get an SSL Certificate.
The practice of installing an SSL Certificate on websites all over the world quickly followed. Google warned website visitors that a site wasn't secure if the site didn't have an SSL Certificate installed.
Look to the left of the URL. Do you see a lock? I do. That means this site is secure.
Content Management System
Successful businesses have blogs. Part of branding is showing you are a thought leader in your industry. You use your blog to showcase your ideas in your content niche.
Where will you blog? WordPress is a popular CMS (Content Management System).
As explained above, Wix is also a popular Content Management System. When you make your logo, you can opt to set up your website at the same time.
The colors will even be complementary to facilitate your branding.
SEO Strategies and Tools
Online businesses can't ignore SEO.
According to recent data, "Small businesses that blog get 126% more lead growth than small businesses that do not blog."
SEO Methods
Since Google gets 3.8 million searches each minute, making sure your site is optimized for SEO is vital.
Use these SCO marketing strategies to get the edge on the online competition.
SEO Tools
Keyword research tools are paramount in order to ensure there is interest in your topic and you can beat the competition for readership.
Ubersuggest is a popular keyword research tool. There are many Ubersuggest alternatives such as Ahrefs. However, Ahrefs is costly.
The SEO toolbar by Moz is a free Google Chrome Extension that helps with keyword research and conducting competitive analysis.
Notification Service
How will you stay in touch with your customers?
Will you use email? You need to make signup forms and retain an email vendor. Here you can see your choices when it comes to choosing a mailing list provider.
On the other hand, maybe you will offer Push Notifications. Perhaps you want to offer people both as a way to receive your announcements.
Plugins
There are many plugins that help your website run smoothly. There are downsides to using plugins, however,
Plugins can slow your website. Google is prioritizing fast-loading websites in 2021. Therefore, you need to be cautious using too many plugins that may slow your site.
Use sites like GTMetrix to check your loading time. Strive for two seconds or less.
Whichever plugins you choose, you need a spam catcher. You don't want a website overrun by spam.
Akismet is a popular spam catcher. WPBruiser is as well.
Organizational Development Strategies FAQ
What are examples of organizational development?
Assess tools and methods in your budget. After evaluating, learn how to use these organizational development strategies. Then, teach them to your employees.
Wrapping Up: Organizational Development Strategies for Business
In closing, this guide to organizational development strategies reviewed seven necessary business tools.
Whichever organizational development strategies you implement, make sure you learn how to use these tools and train your team members to use them once you do.
You'll have a more productive, more lucrative, and more cutting edge business.
Readers, please share so entrepreneurs learn about these tools.
I look forward to your views in the comment section. Are there any organizational development strategies you can share?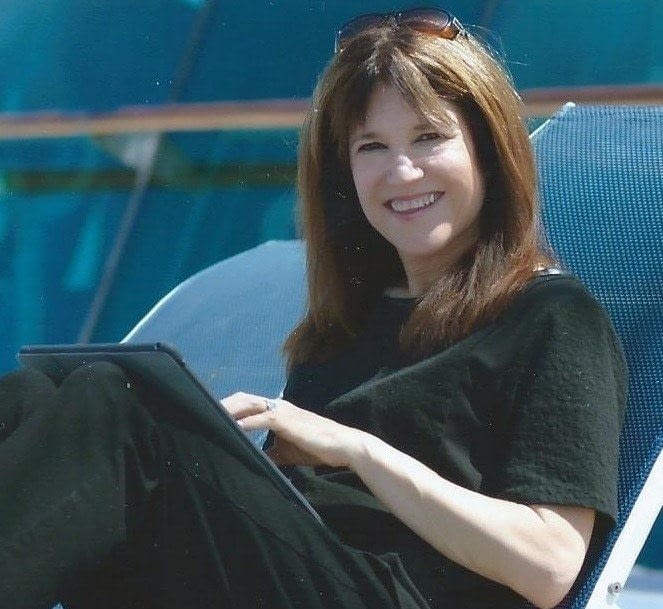 Janice Wald is the founder of MostlyBlogging.com. She is an ebook author, blogger, blogging coach, blogging judge, freelance writer, and speaker. She was nominated as the 2021 and 2019 Best Internet Marketer by the Infinity Blog Awards and in 2017 as the Most Informative Blogger by the London Bloggers Bash. She's been featured on Small Business Trends, the Huffington Post, and Lifehack.