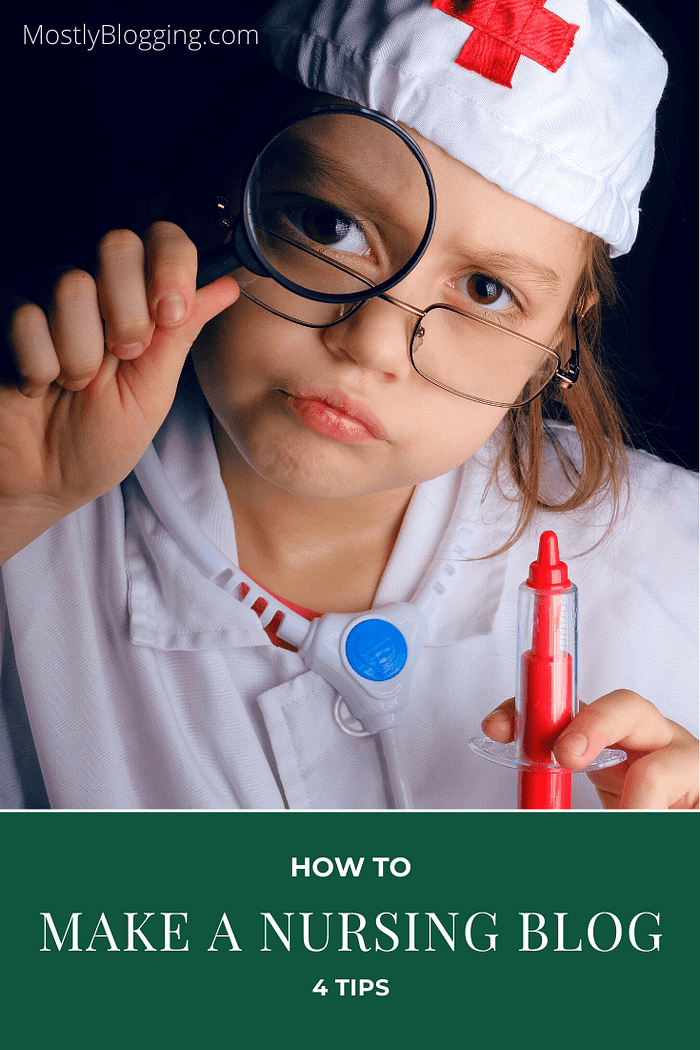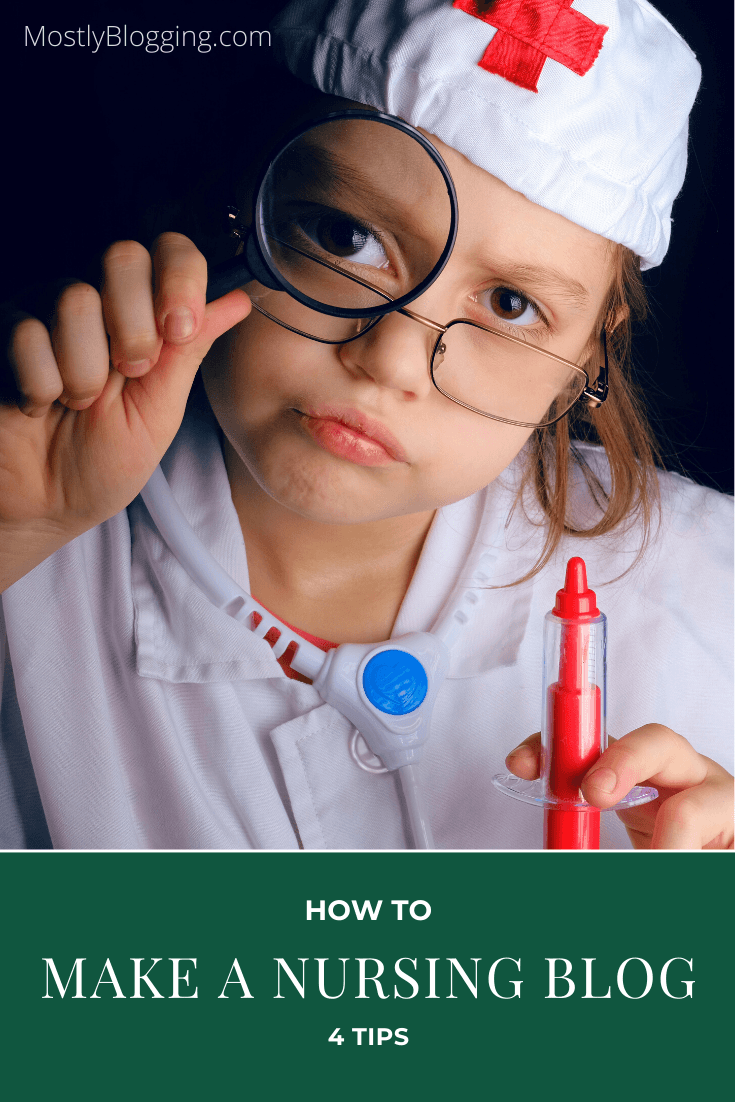 Recently, readers were surprised to hear that gambling blogs exist.
How about a nursing blog?
Today's guest author explains how to start a successful nursing blog.
This post was contributed.
Nurses have a wealth of knowledge that is more valuable than a lot of them imagine. This knowledge could not only benefit a general audience but other people in the same profession or sector as well. They can be helpful to those thinking of entering the profession, those already working towards that goal, or nurses that are currently in the field.
One of the best ways to share that knowledge is through your very own blog. Through blogging, you could generate profit from the comfort of your home, writing about your own experiences as a nurse.
You could also build it up to be a reliable healthcare resource that could reach a potentially large audience. Starting a blog isn't as complicated as many might think either. As a matter of fact, you could have your first blog post up today if you wanted. It's all about attracting an audience. Here are some tips on how to build a successful nursing blog.
Choose Your Niche
The very first thing you'll have to do is to choose a specific niche for your blog. While you can always speak on a variety of subjects, it's better that you narrow it down to target a more specific audience. Do you want to speak to nursing students or those thinking of becoming one? Or nurse educators? Or maybe you want to talk to one specialty in particular, like NICU nurses or those working in emergency care?
This will allow you to differentiate yourself and draw from your experience. Another thing you could consider is specializing yourself. Not only will this allow you to get a better position, but you can also drill down on your blog even more and eventually move into research if you feel like it.
One option could be to go for online classes. These will leave you plenty of time to work on your blog and allow you to add some feathers to your cap at the same time. There are plenty of prestigious institutions that offer accredited online RN to MSN programs that you can take from the comfort of your home – or wherever you are.
These would give you the flexibility to either condense your studies to get your qualifications faster or stretch them out so you can balance them with your blogging and work obligations.
Choose a Platform
That's the easy part. There are tons of free tools that will allow you to get a professional-looking blog in minutes. You could use one of these services like Blogger, for instance, but the best option for new bloggers who want a real site with their own name is WordPress.
WordPress is a content management system that is made for blogging primarily but is also being used for all sorts of sites. It is a very robust platform that is totally free, and the best part is that you can buy your own domain name and use it for your site.
The platform is super easy to use and install. Most hosting services will have a one-button installation feature that will allow you to have it installed on your server in minutes.
Buying a domain will cost you under $10 in most cases. You may also want to buy a theme for your blog. In WordPress, themes allow you to completely change the appearance of your websites with a click. Themes can go from totally free to hundreds of dollars, but no need to go all out there. You can find a great theme from a site like ThemeForest.net. Stay away from free themes though. These could be riddled with malicious software that could put your website and personal information in jeopardy.
Choose the Right Web Host
You also have to pick the right web host here. Ideally, you want a service with a reputation for great support, great packages, and great options, like a one-button WordPress installation as mentioned earlier.
Some of the best options for new bloggers out there are Bluehost, HostGator, and NameCheap web hosting, just to name a few. Read reviews and look for the hosting company that offers the best customer service. It's pointless getting a great deal if your hosting company never picks up the phone when you have an issue.
In the beginning, you can get away with a cheaper shared hosting plan, but you should consider opting for a better option such as a virtual dedicated server once your site traffic increases. The issue with shared hosting is that you're literally sharing your bandwidth with other sites. So, if one has a sudden surge in traffic, it could start throttling on your site's speed. Always consider upgrading your hosting at some point in the near future.
Start Creating Content and Building an Audience
Now you get to actually create content for the blog. Finding subjects shouldn't be too difficult at first. The best thing you can do is look at what your competition is doing and see if you can put your own twist on it. Also, make sure that you share as many different types of content as you can. This will make it more shareable and digestible.
For instance, starting a video blog series about your life as a nurse can be a great way to build an audience for your blog, and vice versa. Video is much easier to share on social media for instance and will allow you to grow your audience this way. Also make sure that you get involved in as many groups related to healthcare, studying, and nursing as you can. Get active and make connections.
Another thing you should do is see if you could get some of your content published on other blogs or respected publications. These could give you lots of visibility and they're always looking for fresh faces with new perspectives. If you're looking for some health-related publications that will be willing to publish your work, you can check out this list.
Conclusion: How to Start a Nursing Blog
Starting a nursing blog can be a fulfilling way to earn a second income or turn it into a full-time occupation. It's also a great way to reach to others in your industry and make powerful connections that could propel your career to new heights.
Host blogger's comments:
Today's guest author directed the post for people looking to start a nursing blog. However, as you may have noticed, these tips on how to start a nursing blog are valuable tips for bloggers of all niches.
Readers, please share so all bloggers discover these valuable blogging tips.
I look forward to your views in the comments section. Did the guest author miss any blogging tips you'd recommend for starting a blog?
This post was made possible by the support of our readers.