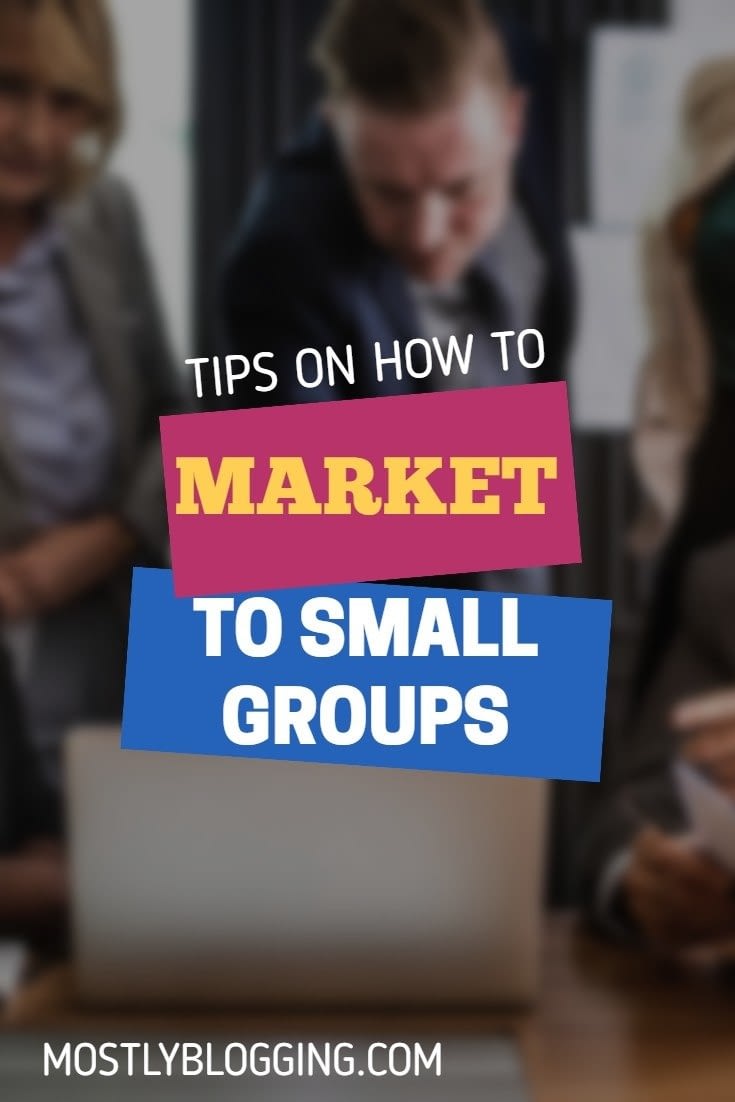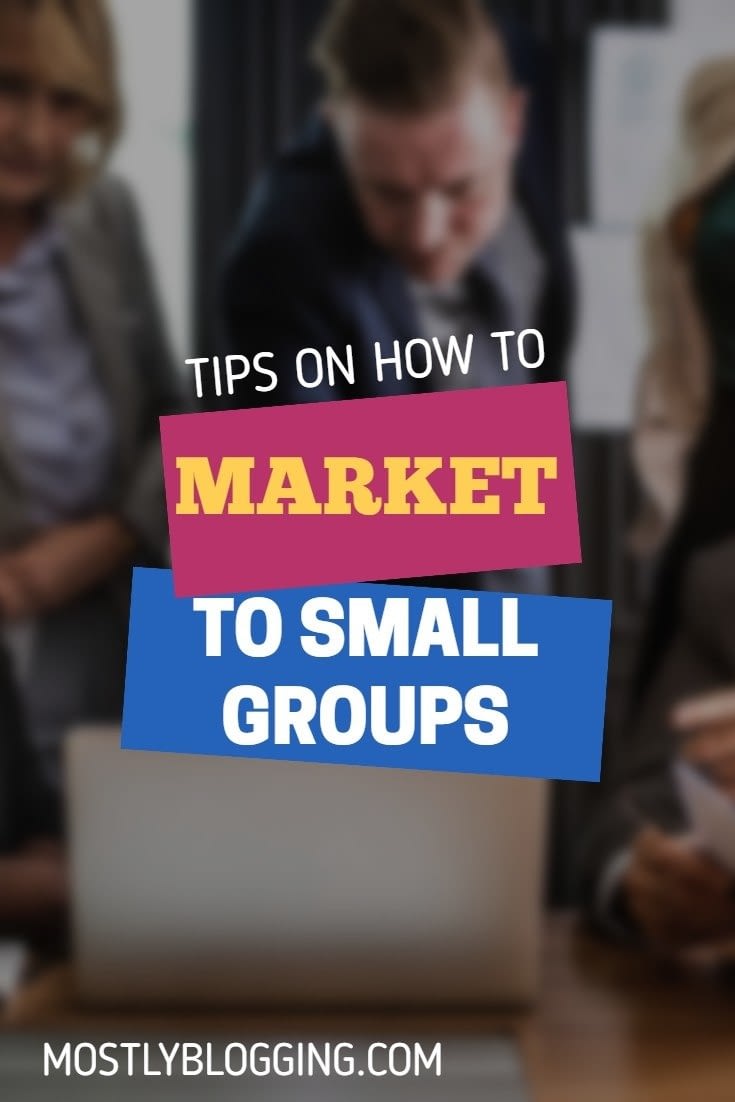 Apparently, bloggers feel a void since Google+ folded.
Do other people as well?
When Google+ folded, I sensed a need for new sites where bloggers could promote and I published a list of 13 Google + alternatives.
However, a void still exists.
Why?
Content creators in specific niches don't know where to go to network and collaborate with other bloggers.
What bloggers need are niche sites like Google+.
Where can you go to network and help like-minded people?
By the time you're done reading this post, that void will be filled.
This post offers 5 niche marketing examples and reviews 5 niche marketing sites: Facebook, Triberr, MeWe, Goodreads, and Reddit.
You'll also know the difference between niche marketing and content marketing by the time we're done.
Let's get started.
Consider these comments from a photographer:
"G+ (Google+) was by leagues the best platform as long as you weren't there to promote commercial junk. I engaged with some of the most well-known photographers on the planet, and I am not even a serious amateur. Where else can I go and hobnob with Nat. Geo. (National Geographic) photographers just back from the upper Amazon? At any rate…

Twitter sucks by comparison. It's disturbingly tribal, whereas G+ was expansive and inclusive.

I have been trying for months with a small group of G+ homeless to find adequate shelter, but it doesn't look promising.

Google should give the codebase away to a party that would use it constructively. What lots of people found less than intuitive, many others and I found not only easy to use, but unique." (Source: Google+ Closes: 13 More Social Media Sites to Make You Happy)
Content creators are clearly looking for communities of like-minded creators.
Niche marketing is the solution.

What is Niche Marketing?
Niche marketing is when you try to market your product or service to a subset of a niche, or a small group inside of a niche.
When you engage in marketing, especially if your livelihood depends on your sales, you need a smart marketing plan. These successful niche marketing examples and these niche site ideas give you that action plan.
Niche Marketing Examples
Niche Marketing Example #1
Kingged.com use to be an all-purpose marketing site. In recent years, Kingged has focused its target audience. Today it targets people who want to make money online.
In other words, instead of a generic marketing site, Kingged has narrowed its focus to target a more specific group as this Kingged tutoring article shows.
I, myself, struggled with whether I wanted to engage in niche marketing. My niche is blogging tips. When I first began, I intended only to market my content to a subset of that group, new bloggers.
That worked fine until the bloggers who read my posts were no longer new bloggers. They still read my posts so I wanted to market my content to them, but I was gaining an entirely new group of new bloggers.
What do I do now?
I conduct content marketing.
What is Content Marketing?
Content marketing is a form of marketing focused on creating, publishing, and distributing content for a targeted audience online.
I no longer direct my content marketing efforts to a segment of my target population, bloggers.
Therefore, while I engage in content marketing, I no longer engage in niche marketing.
Niche Marketing Example #2
Are you familiar with the musical "Kinky Boots?"
In that story, a shoemaker's business is hurting for customers. They are facing insolvency.
The shoemaker discovers a niche market– transgenders who need boots that fit comfortably.
The plot of the play revolves around the shoemakers attempts to market the "Kinky boots."
More Niche Marketing Examples
Niche Marketing Example #3
Recently, I published an article about female businesswomen.
The Middle Finger Project takes a subset of that group, female businesswomen who want to succeed through unconventional strategies, and markets content to them.
Niche Marketing Example #4
The Drybar has a subset of a niche. Women's beauty is a niche. The Drybar markets to a very specific group inside of that niche– women who get blowouts who haven't had another service first.
Niche Marketing Example #5
Have you heard of Whole Foods? The store is quite popular where I live.
As the name suggests, Whole Foods sells foods. However, if you're familiar with the chain, you know the subset of the niche Whole Foods markets to– people who want organic foods.
What is a Niche Website?
Niche websites are online resources that focus on a particular interest, topic or theme that is common to a narrow group people in a larger market.
Keep reading to discover those resources:
Niche Site Ideas
Now that you know you need a specific niche and have seen these niche marketing examples showing how to market to your target audience, the question becomes Where will you promote your content?
Facebook
Facebook has groups that cater to various niches. How do I know? I'm a member of several of them.
Groups for Writers:
Groups for Entrepreneurs:
I'm sure there are many more niche-specific groups. You can easily find more by going to the Facebook search bar and typing groups + your niche.
Facebook group names indicate the niche the administrators target.
As you can see, in these Facebook group names, the niche "writing" and "business" are in the name of the group.
Triberr
What is Triberr?
Triberr is a social media site as well as a place for Twitter users to get help with their blog promotion. It's a social media site since you can leave messages for each other.
Go to https://triberr.com/. Use Facebook, Twitter, or LinkedIn to sign in.
You need to be invited to join a tribe.
Your options: You can follow or join a tribe.
What's the difference between following a tribe and joining a tribe on Triberr?
When you follow a tribe, you can view and share other people's content. However, no one will see your content unless you've joined the tribe.
You'll find tribes focused on many niches. For example, there are tribes for social media, blogging, and SEO.
MeWe
When I published my MeWe review, I had no idea what overwhelming interest there'd be in the site.
Like Facebook, MeWe offers niche-specific groups.
Go to https://mewe.com/groups and type your niche into the search bar. See if your niche comes up.
To get an idea what content some of the groups focus on, here are some of the groups I'm in:
If you're a tech blogger, you might be interested in Tech and Software.
Goodreads
I'm including Goodreads since it's niche specific to authors. Of course, anyone who loves reading would enjoy using this social media site and should know how to use Goodreads.

As you can see, at the top of the screen, there is a dropdown menu. Click Community/Groups. In the search bar, type in your niche and see what groups come up.
Reddit
If you're looking for tribes full of like-minded people, Reddit is the place for you. Reddit bills itself as "The Front Page of the Internet."
Reddit's tribes are called subReddits. You'll never run out of tribes to network with over at Reddit. Many niches have more than one tribe.
In the Search Reddit search bar, type your niche and see what subReddits populate. Note the number of group members, the longevity of the group, and whether people are participating in the group at the time you're on the site. You want to particpate in an active group.
If you need additional help, check out this Reddit tutorial.
Note: This post is about how to discover like-minded people to network with now that Google+ has closed. If you plan on using Reddit for blog promotion, tread slowly. Bloggers have a reputation for spamming over at Reddit.
Wrapping Up: Niche Marketing Examples
You need a niche so you can find your target audience and market your content to them effectively.
Hopefully, these niche marketing examples made you consider just how broad you want your niche to be.
The narrower your niche, the easier it will be to find like-minded content creators to collaborate with and customers who need your products and services.
Readers, please share so marketers discover these niche marketing examples and know where to market their content, services, and products to small groups.
I look forward to your views in the comments section. Do you know of any additional niche marketing examples or niche site ideas you can share?
This post was made possibly by the support of our readers.
Related Reading
Source