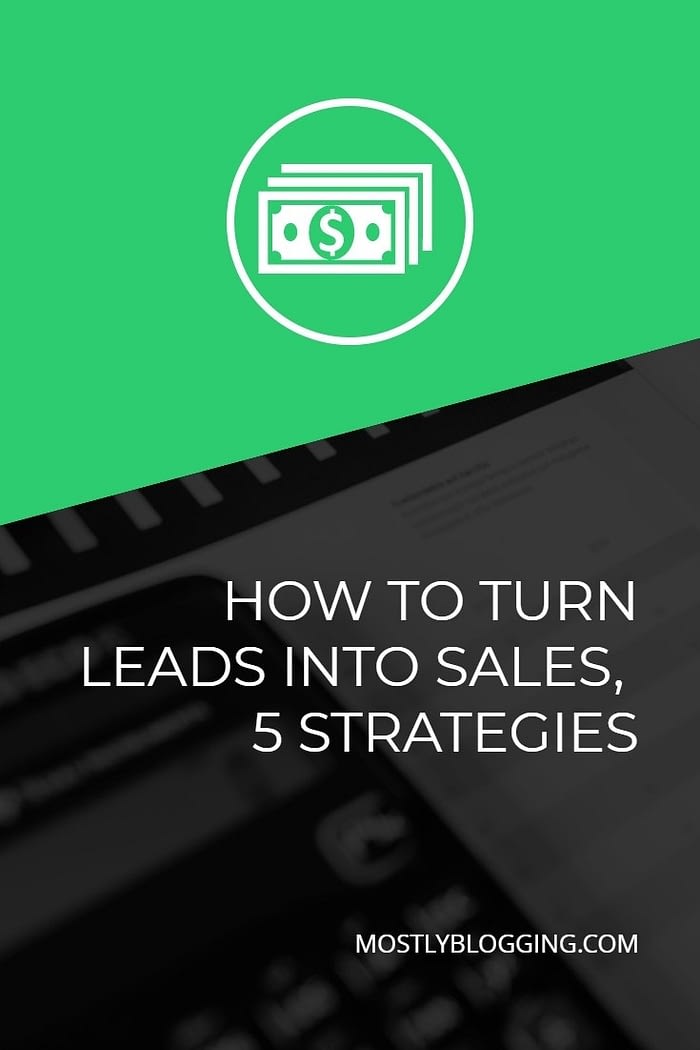 New business generation.
Could you use lead generation tips?
I thought so.
Whether converting leads to sales sounds easy or impossible, guest author Mansi Rana has 5 effective strategies to make new business generation easier.
5 Secrets for Converting Marketing Leads into Sales
Mansi Rana
There is so much that you would need to think about when it comes to new business generation and the tips and secrets that you can use.
You would want to make sure that you know what these are so that you can start earning more money while you are advertising your business. Keep reading to find out more about how you can bring in more interested customers while doing the required advertising.
5 Hacks for New Business Generation
Focus on Being Efficient
When you are starting to think about converting marketing leads into sales, one thing you should make sure you are thinking about is being efficient.
This might seem like something that you don't need to worry about, but not everyone is being as efficient as they think they are. This is one of the major problems that people are facing these days, so make sure that this isn't affecting your business.
These days the internet is ensuring that everyone can become efficient, especially if everything is automated for them. You want to make sure that you are using the right type of technology that would make your employees be much more efficient.
Get Data Sources Centralized
You want to ensure that all of the data sources that you are using are centralized, which might require some additional work. You want to create a media plan that would be executed and that would help you when it comes to getting all of your data sources in the same area. You can become more efficient when all of the information is in the same area.
This can reduce a wide variety of things, including:
Effort needed for communicating with vendors
Management of vendors
Setup and reporting for various campaigns
Optimization of programs
Most marketers don't get to see the holistic view of all of the top funnel activities that come along with all of the information being put in the same place. Not being able to see everything together impairs the ability of the expert to see and get some insight from the available analytics. Put all of your data together so you can effectively use analytics and see where you are falling short.
If the data isn't correct or in a single location, then you aren't going to be able to see everything in the same analytic area. It is important that you do this so that you can see where your advertising campaign might be failing and where you need to shore it up. Create a database where all of the information can be stored, which should have plenty of space for regular data updates.
Early Governance of Data
The quality of the data is important when you are starting to think about converting marketing leads into sales and if you don't govern how it is going to be done, then you are going to have problems. The data might be duplicate, incomplete, or invalid, which is going to lower the rates of selling your products or services.
Some of the issues that can be seen with the quality of data are:
Skewed program management that would prevent any and all insights that are required to effectively optimize and capitalize on the opportunities
Lower returns on advertising automation and investment in the CRM by wasting the usage volume through ineffective data. This is the biggest problem when it comes to automating all advertising solutions and success.
Diminishes the customer experience through the prevention of good prospects getting the required content when they require it
Make sure that you are thinking about managing the data and ensuring that everything is being used to the fullest capacity. You also want to make sure that the data is being checked on a regular basis to get rid of any duplicates or data that is bad.
Try Out New Tactics
You are also going to want to try out a wide variety of new tactics when it comes to advertising and turning the views into customers. You might think that you don't need to try out more than 1 or 2 of the latest tactics, but you would be wrong. It is much better to try out more than is required so that you can figure out which one is going to work the best for you.
You should also make sure that you are testing the latest tactics that are being used along with measuring the results. If you aren't measuring the outcome and the results, then you aren't going to be able to get an honest answer about which tactic is working the best. Ensure that you are looking at all of the data from the various tactics that you are testing to determine which methods are the best.
There are always new tactics that are being added to the advertising sector on a regular basis, so ensure that you are asking the experts about them. Once they are being used you should think about implementing them for your own marketing needs, which would help in a wide variety of ways. Don't stick to the tactic that you have now just because you think it works the best.
Ask Questions
Another thing that you need to make sure that you are doing is consistently asking questions. This means that you should be asking the various customer service representatives what the customers are saying and what feedback they are getting. You also want to make sure that you are following up on this feedback, especially the negative ones, to show the customers you care.
You should not only be asking the customer service representatives what the customers are saying, but you also need to ask your advertising experts questions as well.
Make sure to ask them a few things, such as:
How can you make analytics easier?
How can you increase the velocity of interested customers?
What are the latest technology options that we aren't using?
How can we implement more technology options to bring in more customers?
These are just a few questions that would need to be asked, so why not go ahead and find out everything that you need to know? It is better to ask questions about how you can change things and what others are saying than not asking at all. Asking questions can get you answers that you might not have thought of before and can help you decide which tactics would be ideal.
There is plenty that one would want to think about when it comes to converting marketing leads into sales and you should know some of the best secrets that can help you.
Not only do you want to make sure that you are asking questions of the customers and experts, but you also want to make sure that your data is in a single place. Another thing that you want to make sure you are doing is trying out different tactics and methods as they are created to find the one that works for you. Ensure that your campaign and your employees are being efficient when it comes to the campaign and much more.
This post was made possible by the support of our readers.
Readers, please share so entrepreneurs learn these tricks for new business generation.
I look forward to your views in the comments section. Do you know any effective strategies for new business generation?