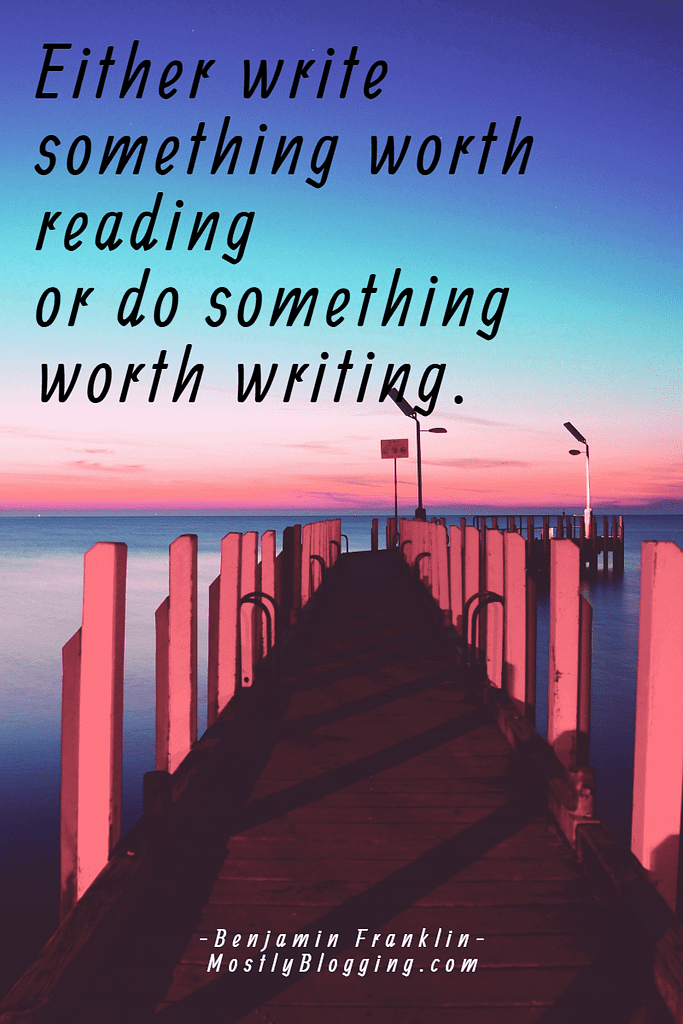 Confusing.
The emotions I experienced when I started blogging were not all positive.
Can you relate?
Guest author Erica Fleming's new blogger tips are valuable for bloggers of all levels.
Are you a new blogger? These new blogger tips are crucial for you.
Are you a seasoned blogger who needs a review of the basics? These new blogger tips are important for you as well.
Are you a blogger looking to make money blogging? These tips will end with an action plan for monetization.
This post will take you through the various stages of blogging and end with tips for making money from your blog.
How to Create a Blog from Scratch Today
Erica Fleming
Today, starting a blog is an excellent way to share some personal ideas on a great variety of subjects, provide the evaluation of different products and services, or even start and develop an online business that allows collaboration with different companies in the future.
In addition, it is one of the best ways to promote personal brands and make a considerable amount of money from writing. Nowadays, there is a great variety of tools that can help to create a blog in a couple of minutes for free or for a nominal fee. Thus, there is a number of new blogger tips that contain easy steps that are crucial for creating a well-developed and successful blog that will be interesting for a high number of people.
New Blogger Tips:
What are the crucial steps?
First of all, there is a need to monitor several blogging platforms and choose the most appropriate one. In addition, it is necessary to choose a domain name, check its availability, and register it. It is important to remember that the domain name is the crucial element as it creates the first impression on the visitors, decreases or increases the ranking position of the blog for the search tools, and briefly explains to the audience its main theme. Various platforms allow getting professional help and technical support that makes starting a blog easy and fun. For sure, if you want to save money and do not want to pay for the blog at all, it is possible to start it by using one of the numerous sites that demand no fees. Traditionally, such sites provide understandable guides on how to create a blog step by step.
The next important step is to think of a good theme for the blog and design it according to the particular demands. As a matter of fact, some platforms demand the additional for the colorful and nice-looking themes; nonetheless, there also are a lot of good themes for free that will allow the blog to look interesting, in this way, attracting a new audience. What is more, it is usually possible to download various themes from the internet and find the one to satisfy all the needs of the blog and match its concept.
Thinking of the name for the blog is another essential step to be mentioned. In fact, all the blogs may be subdivided into various categories: writing about different hobbies, sharing life experiences, and personal blogging, where people tend to write about everyday life, for example.
Writing about hobbies: The first category includes providing different information about cooking, making car ride reviews, discussing fashion tendencies, writing about traveling, and many others.
Sharing life experiences: The second category includes telling different life stories and sharing the stories with personal conclusions. These stories may be about the family, motherhood, work experience, communicating with people, psychological tricks on how to get rid of depression, and many others.
Personal blogging: Finally, the third category includes a great variety of personal information, would it be daily basis activities, thoughts and considerations on different topics, personal preferences in music, classic literature, and films. Besides, this category does not demand writing on one particular topic so it allows the author to attract a vast audience.
The next step is to write and publish the first post. Thus, it is necessary to go to the general menu and choose the option "posts." The second step is to create a title and start writing the text. In order to make the post more attracting to the audience, the writer can add some pictures, photos, and tables related to the chosen topic. Finally, when the post is finished and revised, it can be published by clicking the option "publish."
A high-quality post with professional photos is a good start, but it is not enough for achieving success in blogging. For that reason, it is essential to remember about such a step as a step in this way. Content is considered "king" for a reason.
How to grab the target audience
When the blog gets its start, there usually are only a couple of readers to look through the text and leave some feedback in the field "comments."
Thus, to increase the flow of people, it is necessary to take the following steps:
Promote your content for a prolonged time after the publication. In order to do it, 

it is possible to link the blog to different social accounts of the writer, would it be Facebook, Instagram, or Twitter. Here are 79 places you can promote your content for free.
Include content from social media influencers in your articles and share the post with them. Many will reshare to their vast audiences. In this way, you will significantly increase your number of readers.
What is more, it is crucial for the blogger to make the audience come back and read new posts. For this purpose, it is efficient to use email marketing and notify the audience about new posts.
How to Monetize Your Blog
Finally, when the blog has become quite popular, and your interesting articles are regularly published, it is a high time to make money from your blog.
In fact, this is the easiest part as it requires no considerable efforts at all.
There are a number of ways to earn money from blogging:
Writing for other blogs that pay

Writing for different magazines and journals that pay their writers

Make a thorough review of different products and services on your blog or other blogs in exchange for payment

Sell the space on your blog web pages. The most popular application for selling advertising space is

Google Adsense

as it allows you to collaborate with the advertisers effectively and earn a considerable profit with several clicks of the computer mouse. [Read: How to Make Money with Adsense]
Wrapping Up
Taking into account all the information provided above, it is quite easy to create a blog, develop it, and start earning money on writing interesting articles, making reviews of different products, and selling advertising space.
Author Bio:
My name is Erica Fleming. I support the effective adoption of new technologies or ways of working with writing by communicating complex information in an informative and inspiring way. My works you can at sutree.com.  I'm fond of writing articles and helping students with essays.
This post was made possible by the support of our readers.
What do you think of Erica's new blogger tips? Are there any she left out that you would recommend for new bloggers? I look forward to your views in the comments section.
Readers, please share so other people considering blogging read Erica's new blogger tips about how to effectively start and monetize a blog.