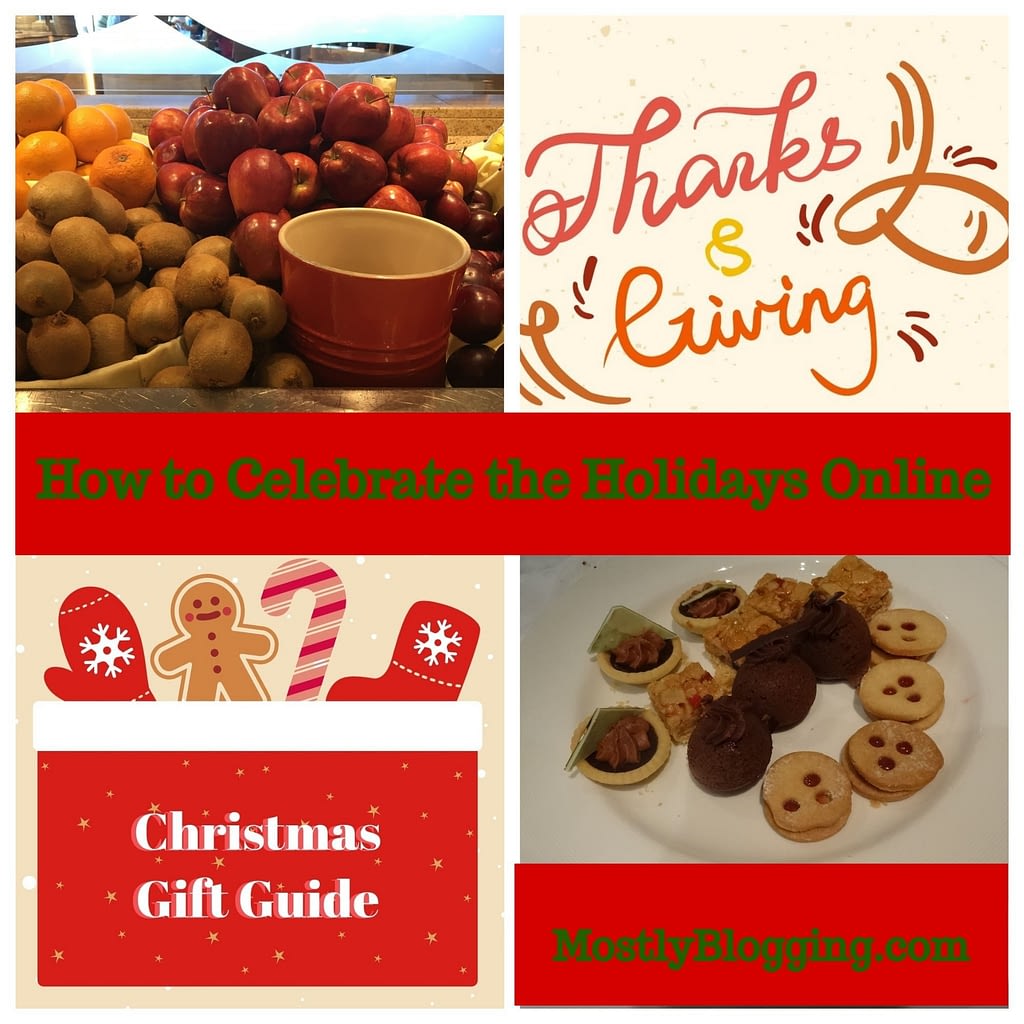 Community.
It's practically synonymous with blogging.
For this reason, you should look for opportunities to create events where you can celebrate with your readers.
What better opportunity than the holidays!
Networking events are easy to throw and certainly are timely around the holidays.
Blog visitors love them. You'll get great traffic.
But, better yet, you'll be creating opportunities for your community members to come together.
What networking events coincide with the holidays?
Read on and you'll discover how to throw networking events at Halloween, Veterans Day, Thanksgiving, Black Friday, and the end-of-the-year holidays.
You might wonder if blog visitors really prefer networking opportunities or "how to" tips. After all, don't blog readers go to blogs for tips?
Consider these comments:
Party theme: Happy Indigenous People's Day
"Hi Janice, it's very cool of you to have this theme for a party because diversity and accommodations are important in today's society."  ~ Hiby
Party theme: Happy Fall
"Janice, I love your theme for this blog party." ~ Betty
How to Throw Online Networking Events 
Halloween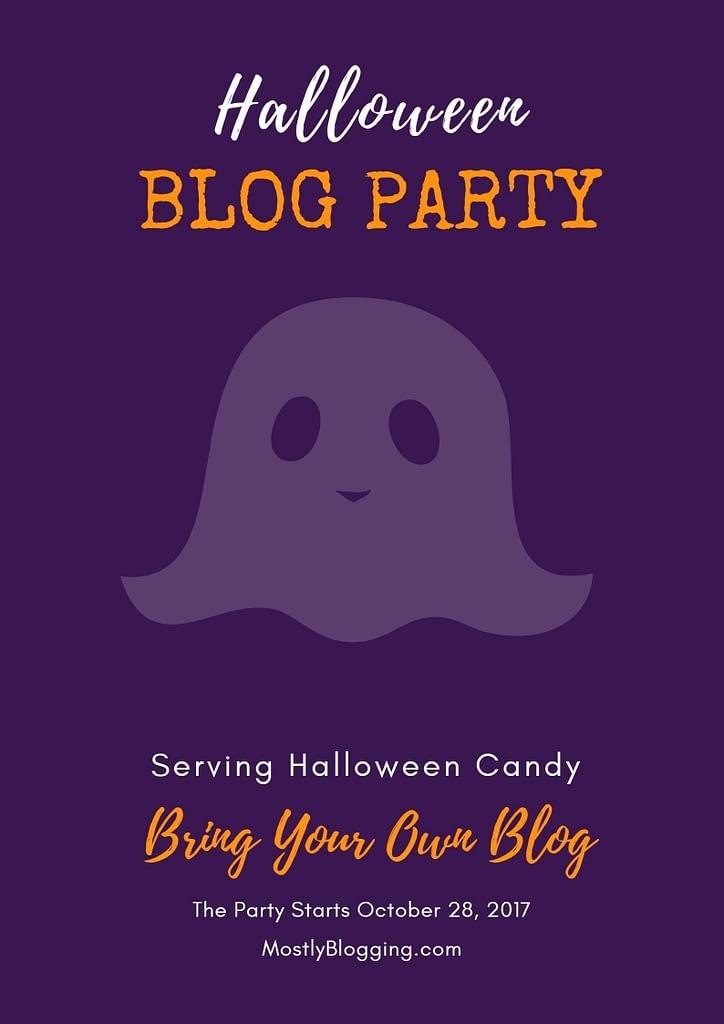 Some years I use Fotor's Halloween templates to invite bloggers. They are easy to modify with your website URL.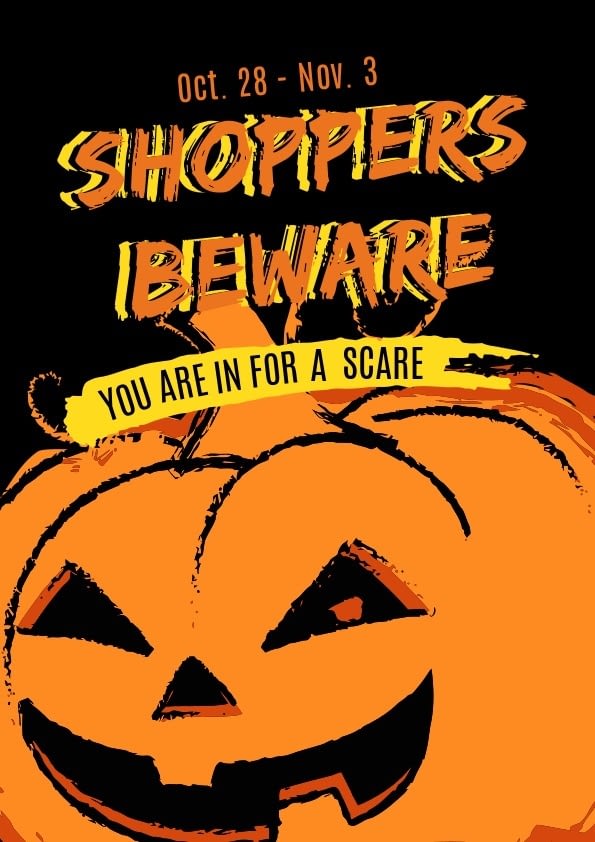 If you want to take advantage of Halloween to offer your readers discounts on your products and services, do it!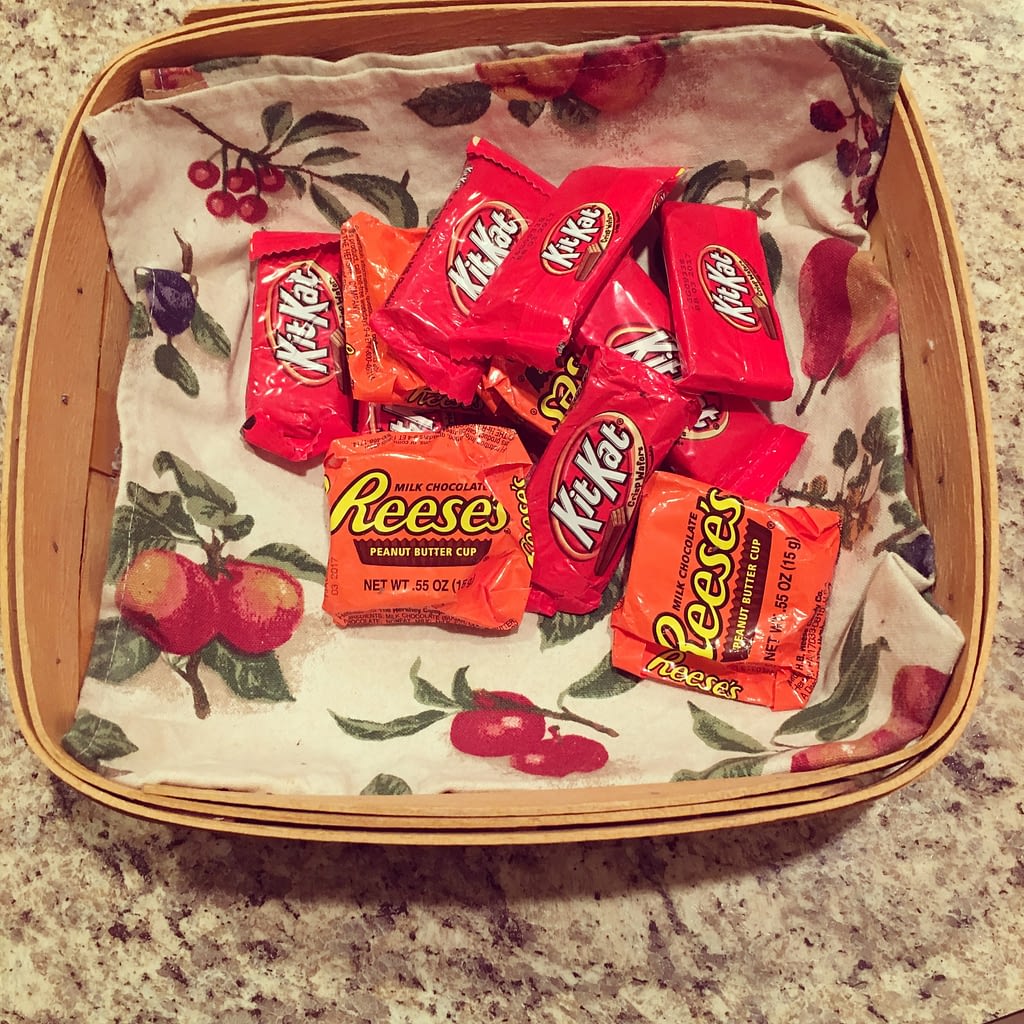 I always make sure to "serve" candy since candy is associated with Halloween.
Go to YouTube and get spooky music. Since Michael Jackson's Thriller is my favorite "spooky" song, I'd play this video. Can you tell how you can create a mood with music during your networking events?
If you want to get really into the mood, the King Halloween blog has creative ideas for celebrating Halloween.
Veteran's Day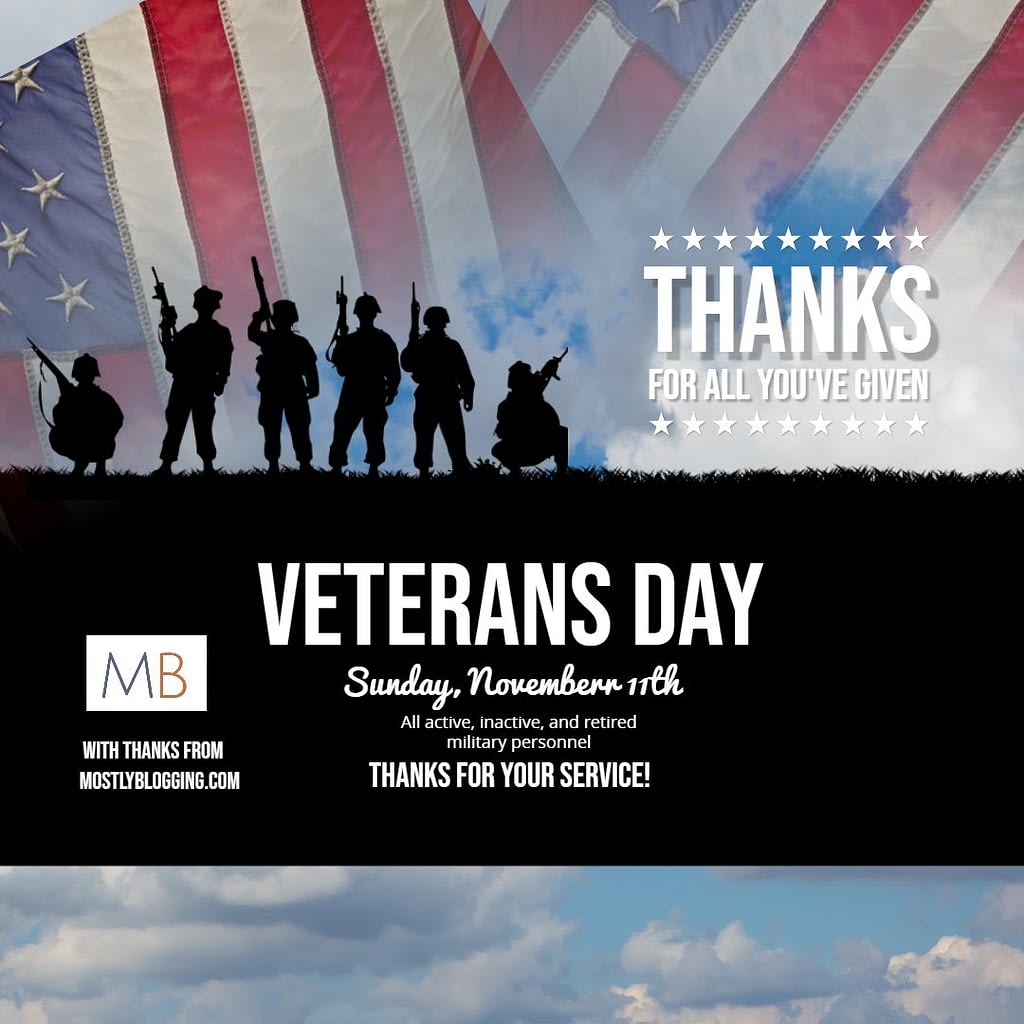 I downloaded this template using the PosterMyWall graphic design tool. Inserting my blog logo was easy.
Thanksgiving 
One year, my Thanksgiving blog party occurred after Thanksgiving.
This made "providing" traditional food easy.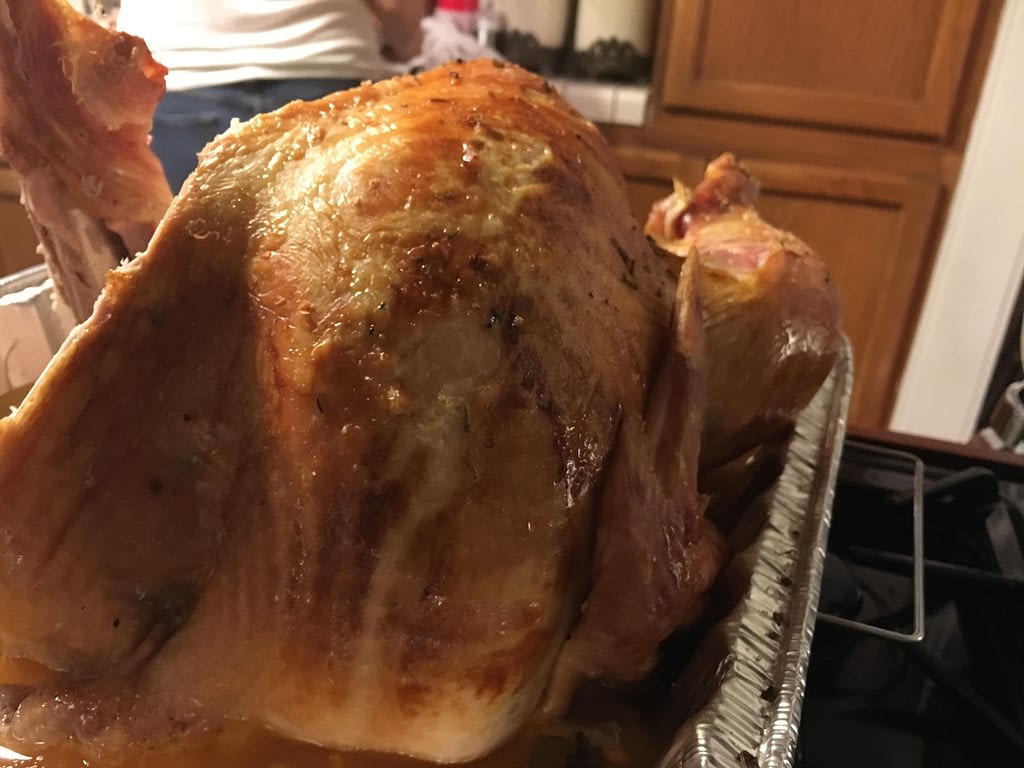 I merely photographed my roast Turkey!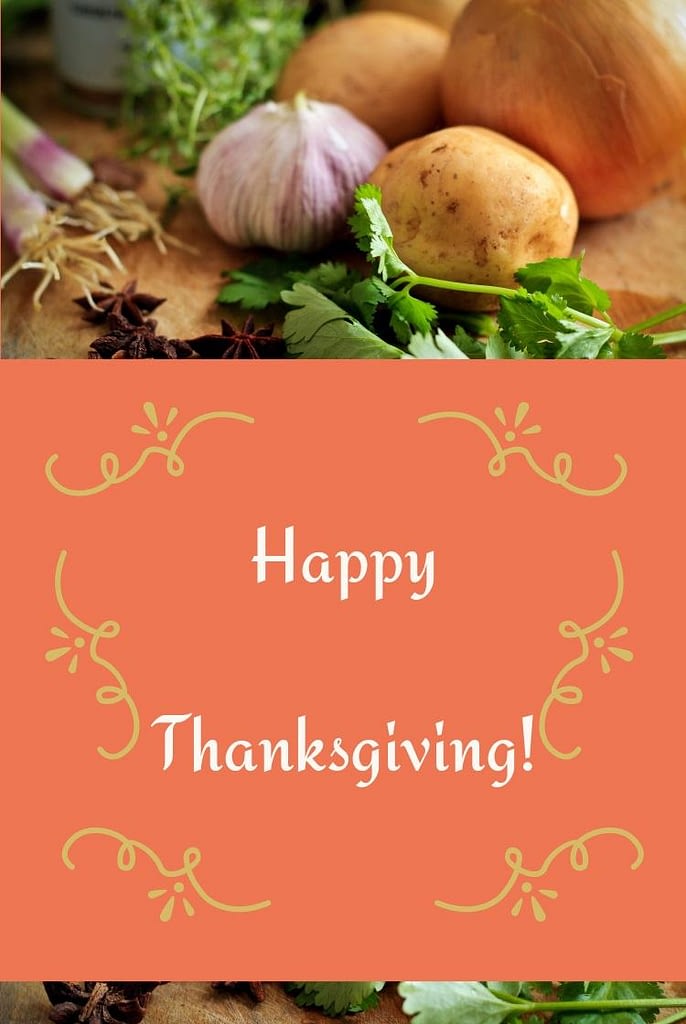 This made a perfect dominant photo for my Thanksgiving-themed blog party.
What to do if you're a food blogger?
Perfect!
I threw a blog party and invited everyone with an Adobe Sparks video. The app is easy-to-use and free. Using the Storeo app, you can divide the video into sections. This enables you to have an Instagram Story video longer than 15 seconds.
[Read
How to Use 14 Best Mostly-Free Video-Maker Tools
.]
Important: Don't make my mistake, though! I chose a song from my music library and my video got banned from YouTube! Once I chose music from Adobe Spark, I could upload my video. Did you play the video? I think the music sounds Christmasy. Don't you?
There are other ways you can celebrate Thanksgiving with your blogging community as well.
For example, you can write a Thanksgiving post about gratitude.
Some of us may not be able to afford thank you gifts at the holidays.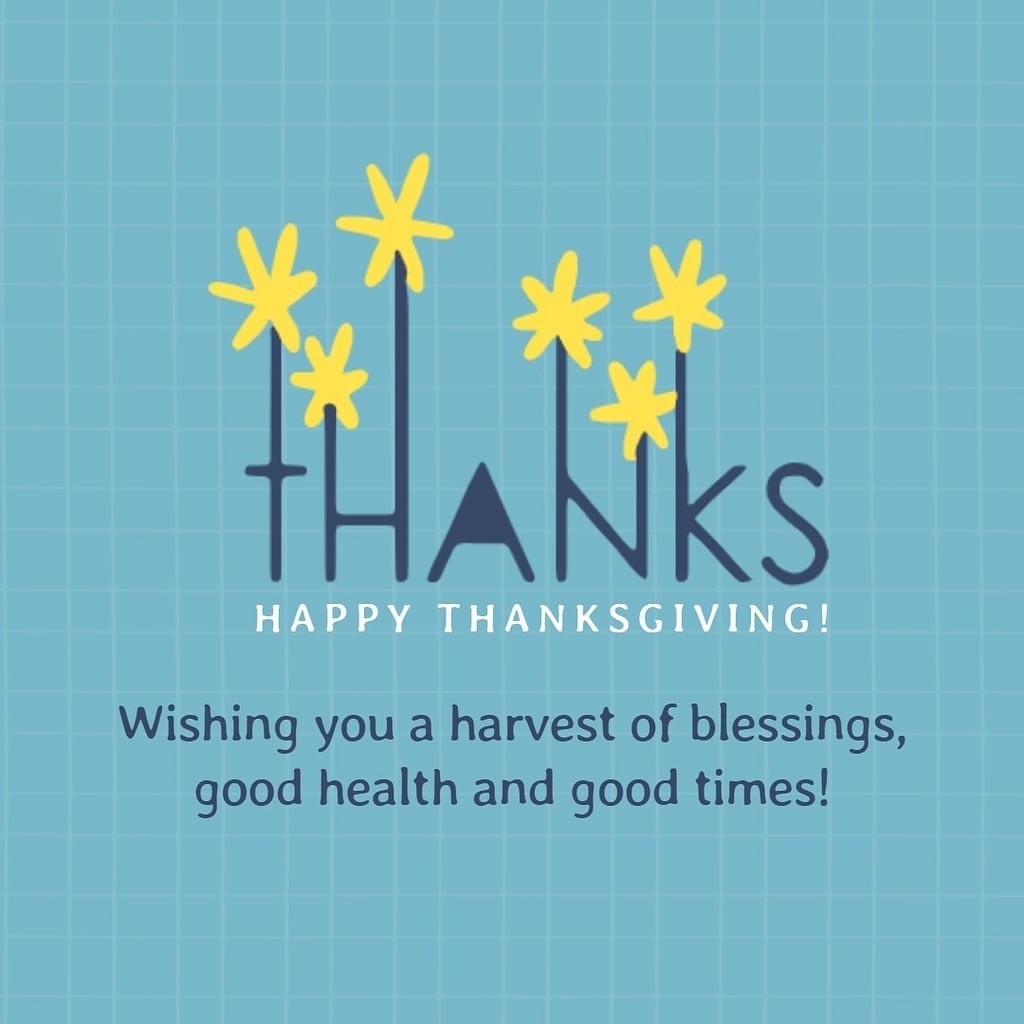 Why not send ecards? Electronic holiday cards make people feel special to know that they're remembered fondly.
Black Friday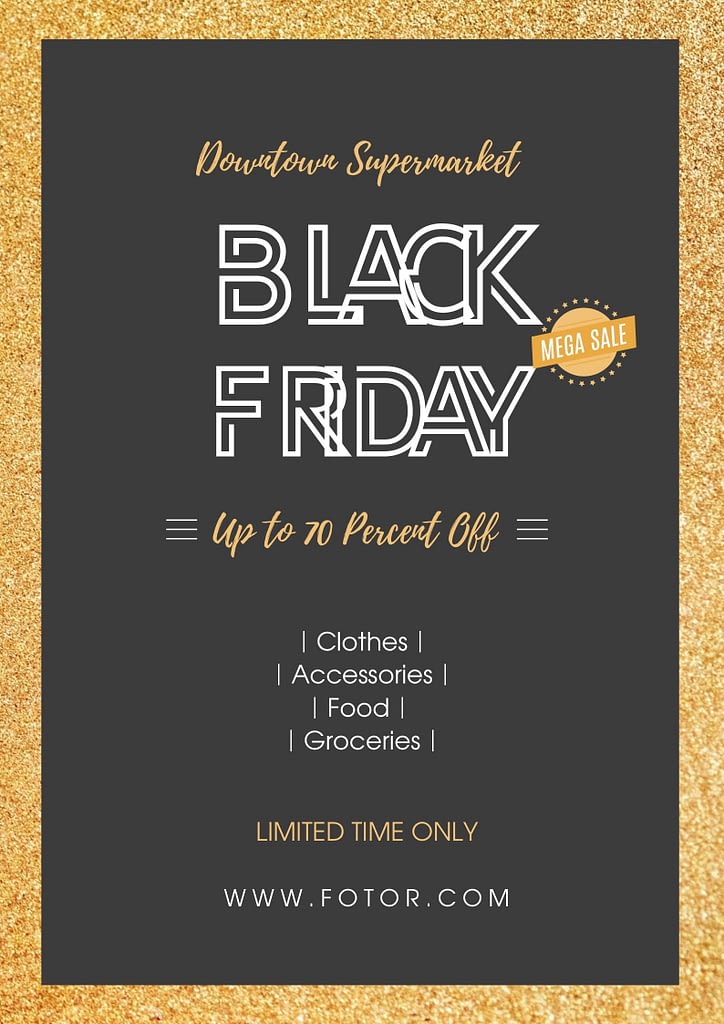 People expect to be approached about discounts in the days following Thanksgiving: Black Friday and Cyber Monday.
Note: People receive so many Black Friday emails on Black Friday, if you send yours then, it may get lost in the email box. Another day is preferable.
Using this template from Fotor or any graphic design tool, you can easily make an eye-catching social media post advertising your deals on your products and services.
End-of-the-Year Holidays
The networking events described above are perfect for your end-of-the-year festivities:
Throw holiday-themed blog parties
Send holiday greeting cards to your blogging associates you want to remember fondly at the holidays. That's a perfect time to thank them for the help they gave you throughout the year.
Send holiday greeting cards to your email list members thanking them for being loyal readers throughout the year. These cards promote goodwill and keep you in mind year-round.
There are other ideas you can implement as well for boosting the sense of community around the holidays.
For example, GIFS are the perfect vehicle.
Instagram has amazing GIFS and a wide array for any need. Put them in your Instagram stories to really add to the festive mood.
Aweber sent out holiday-themed GIFs for people to use in their holiday email marketing. Did you get GIFs from your email provider? Use them.
You can use Emojis on social media sites like Instagram as well.
You can use them in subject lines in your emails. You can even use them now in your tweets on Twitter.
According to Optin Monster, using emojis in holiday-themed subject lines can boost your open rates by 50%.
Other website creators use holiday discounts as a lead magnet. For example, they advertised a greater discount for new subscribers.
Holding Giveaways at Your Networking Events
Everyone loves giveaways. You can give away your products or services. This will generate interest and may compel others to buy.

The Designhill logo company can put your website logo on merchandise for you to giveaway.
[Read: How to Quickly and Easily Make a Logo to Boost Your Brand.]
Takeaways: Networking Events
There are many ways you can celebrate the holidays with your blog readers on your website.
Hopefully, this post provided strategies for you to boost the holiday spirit on your blog.
Readers, please share so other bloggers learn how to throw networking events on their blogs during the holidays.
If you modify these strategies, you can use them to throw networking events on your blog or website all year round.
What do you do to celebrate the holidays on your blog? I look forward to your answers in the comments section.
Related
Many of the strategies in this post involve using free graphic design tools.
Many free graphic design tools exist to help you.