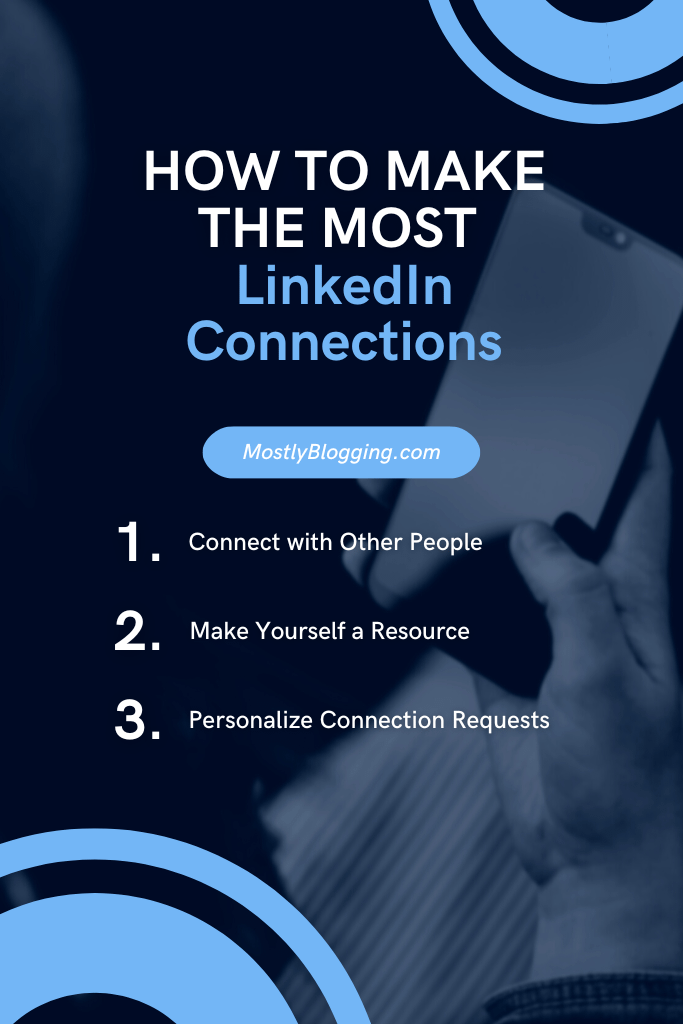 Are you hopeful you'll be able to make the maximum connections on LinkedIn but disappointed you haven't been able to so far?
Do you know how many connections on LinkedIn the platform allows you to have?
The maximum connections on LinkedIn any member is allowed to have is 30,000.
By reading this post, you will discover how to make the maximum connections on LinkedIn up to 30,000 people.
LinkedIn is often touted as a great way to establish business relationships and connect with prospective clients, business associates, or employers. This presumption is particularly widespread among those working in the B2B space.
Unfortunately, this isn't the reality many people experience when they sign up. While they may expect to connect with decision-makers, many find that they just encounter roadblocks or simply get ignored.
So what's going on? Clearly, LinkedIn is viewed as the premier professional networking site for a reason. The problem is that not everybody knows the tips and techniques they can apply to bypass gatekeepers and other friction to make direct connections with people who have the power to say yes.
These 3 tips will help you make the maximum connections on LinkedIn.
How to Make the Maximum Connections on LinkedIn
1. Connect with Other People in the Organization
If you reach out to an organizational leader, you should expect them to research you before they agree to make a connection. Most likely, they will do this by asking other people in their circle about you. As you might imagine, if nobody knows you, there isn't much chance of connecting.
Instead of shooting right for the top, consider making some connections with other people in the organization. This approach will help ensure that you have connections in common with the decision-maker. Additionally, you may find yourself forming friendly relationships with people who might otherwise act as roadblocks.
When you connect with other people in an organization, they can provide you with access to important information. This includes company news and milestones. Additionally, if these other employees are impressed with your profile, you may be able to convince them to introduce you.
Let's explore more strategies to make the maximum connections on LinkedIn.
2. Make Yourself a Valuable Resource
Decision-makers are more likely to pay attention to your LinkedIn profile if they perceive you as an authority and source of expertise. If they check out your profile and don't see anything in the way of thought leadership content, they may not see any real reason to connect. 
Fortunately, LinkedIn offers you plenty of opportunities to create and share content. You can post daily status updates with your thoughts on trending issues, or share a current article that you think may be valuable.
You can also publish original content to LinkedIn Publisher. These can be articles you write specifically for LinkedIn or reposts of articles you've published to your blog. The idea is simply that you must own the content you publish.
These articles will be posted to your profile, and are a great way to showcase your expertise. Think about the decision-makers you want to impress. Then, find ways to create content that answers their questions and addresses their concerns.
Make sure you dress to impress in your LinkedIn profile picture. Here you will find LinkedIn photo examples.
If you really want to engage people, you can move beyond written content. Share engaging video content to generate even more attention. LinkedIn allows you to upload videos from multiple platforms. Just be sure that you optimize your video according to LinkedIn video specs.
3. Personalize Your Connection Requests
C-Suite executives and other decision-makers may receive several requests for connections every day. Many of these are low-value and largely irrelevant.
Because of this, the more generic requests may be ignored entirely. If you want to cut through the noise, and at least get some consideration, you'll have to approach your target with a personalized connection request.
Then again, this is something you should be doing with every connection request you make. It helps to reassure everybody that you are legitimate and gives you the opportunity to introduce yourself in a more memorable way.
How do you personalize your request? Start by thinking from the recipient's point of view. Why would they want to connect with you? Think of yourself as the product. What is your value proposition?
How about if you need something from them? That's fine. In that case, be clear and direct. State who you are, and why you are seeking a connection. Your need might be an employment opportunity or a lead.
Even then, you want to frame things in terms of what you can offer them. What will you bring to the table as an employee or contractor? How do you think your product will benefit them?
Editor's Note

Since Rumiana wants to boost her chances of making the maximum connections on LinkedIn, she sent me a personalized connection request.
In her LinkedIn personalized connection request, she
Greeted me by name so this doesn't sound generic.
Explained why she is seeking a connection.
Offered a value proposition by sharing the value connecting with her will bring me.
Maximum Connections on LinkedIn: FAQ
What happens when you reach 30,000 connections on LinkedIn?
When you are nearing 30,000 LinkedIn connections, the platform sends you a notice that you are nearing the maximum connections on LinkedIn allowable. The notice explains user experience is enhanced by enforcing this limitation.
Wrapping Up: How to Make the Maximum Connections on LinkedIn
As you can see, if you want to make the maximum connections on LinkedIn that you can, you need to be assertive.
All of this really boils down to being proactive. You have to start by actively creating the kind of presence that attracts VIPs. Without a value-added approach, you simply aren't going to get much play. 
When you are ready to make contact, do the legwork. Learn what the decision maker's needs and motivations are. Introduce yourself in a way that positions you as a solution to their problems. Finally, make connections in common so you can increase your chances of being accepted.
Readers, please share so professionals looking to get the maximum connections on LinkedIn discover this post.
I look forward to your views in the comments section. Do you know additional strategies for getting the maximum connections on LinkedIn?
This post was contributed and made possible by the support of our readers.