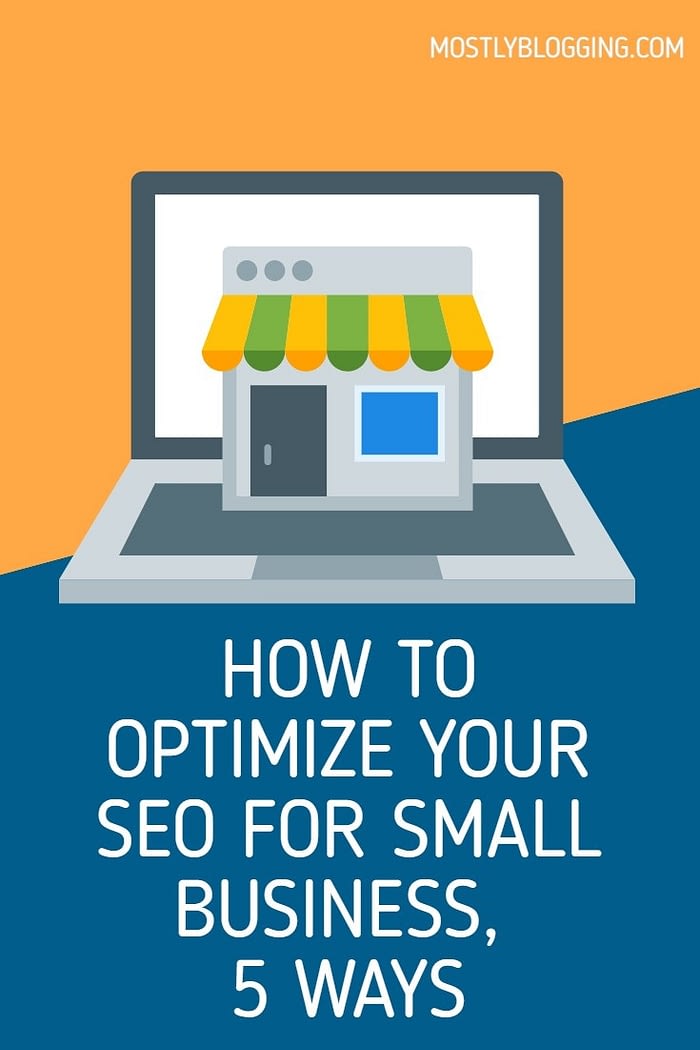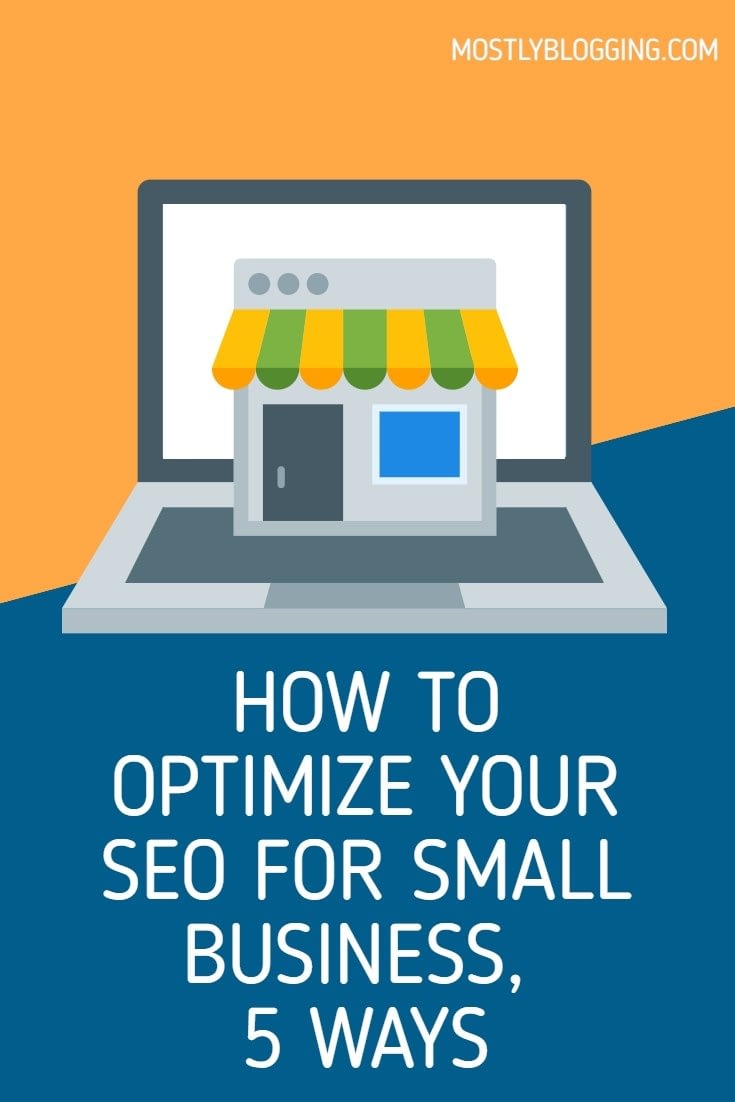 You need these local SEO for small business strategies.
Customers need to find your small biz on the internet.
This guide offers five local SEO for small business methods.
By the time you're done reading this action plan, you'll be able to optimize your business for local searches! Also, you'll learn how to promote your business locally, attract customers, and improve visibility.
Local SEO for Small Business: Top Tips to Optimize Your Business for Local Searches Explained!
We'll get straight to the point – if you have a local business, optimizing it for local searches is critically important.
Indeed, local search is very beneficial for local businesses. Almost 4 out of 5 consumers nowadays use search to find information locally, which means if your business isn't optimized for local searches, you may literally miss out on over 80% of your potential customers. No doubt, this can be a devastating loss for any business.
Optimize your local SEO means more website traffic, leads, and conversions, as your local base is far more relevant to your business. Below, we have listed the top 5 effective ways to win your businesses' crown in local searches.
Without any further ado, let's get started learning local SEO for small business strategies.
Local SEO for Small Business Tips: What Does it Really Mean?
While national or global SEO focuses more on ranking in searches across the country or internationally, local SEO prioritizes appearing high on SERP (Search Engine Results Pages) in specific locations, mostly to where all the business is located.
This unique strategy relies mainly on marketing your brand, products, and services better to local leads and customers. Being extremely "focussed," this strategy can help you compete far more exceptionally against big brands with money to burn.
By appealing to a local audience, you can easily neutralize the SEO of big brands that typically optimize your broader keywords & rely on brand recognition, and not value, to attract traffic.
This is exactly why it's no longer a question of whether to optimize your business website for local searches, but how soon and fast, you can do it.
5 top local SEO for small business tips to optimize your business for local searches – find them below!
According to a recent study, over 35% of all traffic is local bound. Here are 5 great tips to help your business better tap into it:
1) Set up a good Google My Business page
Google My Business or GMB is one of the easiest and fastest ways to excel in local search – since Google is more comfy sharing content, it can check and verify. Being listed means you will get the top positions in SERP whenever a related query is made.
To make sure your business is optimized for GMB, you'd want to create and verify a Google My Business account. Fill it with relevant & up-to-date information (like working hours, logo, the contact info, tons of images, etc.).
Once it starts bringing in traffic, further try and optimizes it by encouraging customers to share reviews and responding to their queries and comments, specifying location and company details.
Optimizing GMB can not only help with local searches but also increases your brand's trust amongst your customers since Google recommended it.
2) Get ready for the voice search era
With voice assistants like Google Assistant, Siri, Alexa, and even Bixbi becoming omnipresent, the "voice search" is growing these days rapidly. For local SEO, it's vital to optimize how people are asking queries instead of typing.
With voice search, your customers will use mostly long-tail keywords, like "where is the nearest best antique store?" Thanks to this, you want your business SEO to be adjusted to fit a far more conversational tone like someone speaking. In other words, you'll want to optimize for keywords with typical question starters – who, when, where, why, how, etc.
Speed is another factor here, as users need their answers quickly & specific. If someone uses a voice search to know your business's working hours, the information should be made readily available to them.
3) Hone in on local keywords and contents
Since you are doing local SEO, the keywords and content you use should be related to the same – it just makes more sense, right?
Thankfully, Google can help you with this. With their "Keyword Planner", you can filter highly premium, top quality keywords based on locations so you can do SEO that works better for a specific region. Once you got them, fuel not only your content with it but also on your sites off-site elements, like Meta contents, URLs, title tags, headers, etc.
To further optimize SERPs, include mentions of region-specific landmarks and hotspots in your site's contents. For example, if your business is in downtown New York, include mentions like "near 5th avenue", "opposite of empire state building ", etc…
Related Reading: Google Maps Widget: How to Be a More Unique Blogger with This Free Plugin, 17 Tips
4) Get your website listed in local directories
After localizing and optimizing your business, the next logical step is to get listed in online site directories. There are plenty of options out there, like Google Places, Yahoo Local, Bing Local, Yelp, Merchant Circle, Yellow Pages, etc.
In addition to all the obvious information like Business Name, Address, Phone Number, and all other contact details, make sure to create a nice introduction to your business that includes your geo-local searching term.
Depending on what the Directory is, you may further add photos, tags & other media elements. It's important you project a consistent branding across all directories as it helps to give a trusted perception.
Getting listed in directories helps to better your Local SEO and helps avoid unwanted editing or illegal impersonation of your business info by others.
Make no mistake: Inbound links are awesomely powerful tools to boost your local SEO – every new inbound link tells Google (and potential customers) that you are a legitimate company. These inbound links can also increase your authority.
There are several ways you can get quality back-links for your sites. Start with business certifications, government accreditations, and endorsement from prominent personalities.
Find nice bloggers in your area whose audience might be interested in your business. Ask them if they can offer a guest post or a review in favor of you. You can also get links via sponsoring local events, like webinars—meet-ups or sponsorships, etc.
Another great way to find awesome local backlinks is by doing competitor analysis. Find about the well-performing links on your local rival websites and see if you can get yourself and your businesses too listed with the same.
Tips to optimize your business for local searches – The conclusion
With that, we have revealed the top 5 tips to optimize your business for local searchers. We know it can seem a bit overwhelming. But if done correctly, you can enjoy a big kick in traffic that's as consistent as its high quality.
The thing to keep in mind when doing local SEO and optimization is that it takes a fair bit of time to see the results in real action. Don't expect any huge changes in the first 30 or even 60 days.
It will possibly take months, if not a year before it'll really kick in. Make sure better to optimize your SEO, site, and content for mobile, too, because people are increasingly using mobile devices to get key information around wherever they are easy.
Keep in mind that SEO is just one part of a "holistic" digital strategy. You need to approach business promotion from multi-angles for the best results.
Readers, please share these local SEO for small business tips so local entrepreneurs discover these strategies.
I look forward to your comments. Do you know local SEO for small business strategies you can add to the discussion?
This post was contributed.