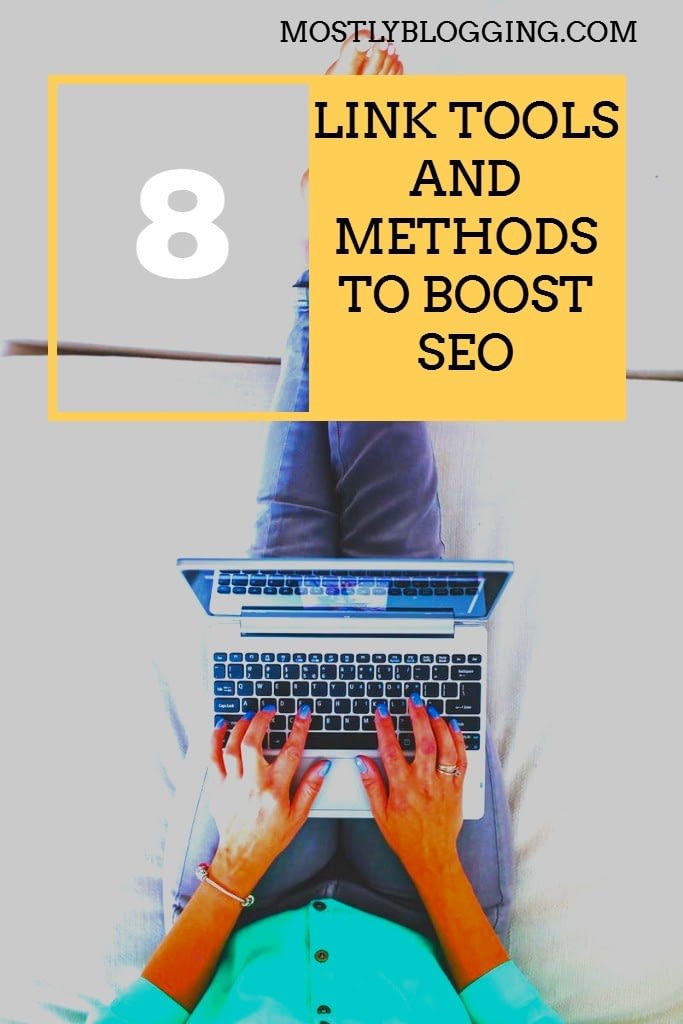 Do you need link tools?
Link building as a way of boosting your SEO is controversial.
There are content marketers who insist all you need to do is create great content, and you will succeed online.
However, the expression, "Build it and he will come" only holds true in movies like Field of Dreams."
Some content creators believe link building methods are Black Hat SEO and link building is no substitution for great content.
While I agree that great content is a must, link building methods and link tools are needed to beat the online competition which grows greater all the time.
According to 2021 data, there are 570 million blogs on the internet.
By reading this guide, you will discover free and paid link tools and methods that work to boost your SEO along with the answer to the question, "Are link tools even necessary?"
Let's get started helping search engine marketers and discovering new link tools.
8 Link Tools to Boost Your SEO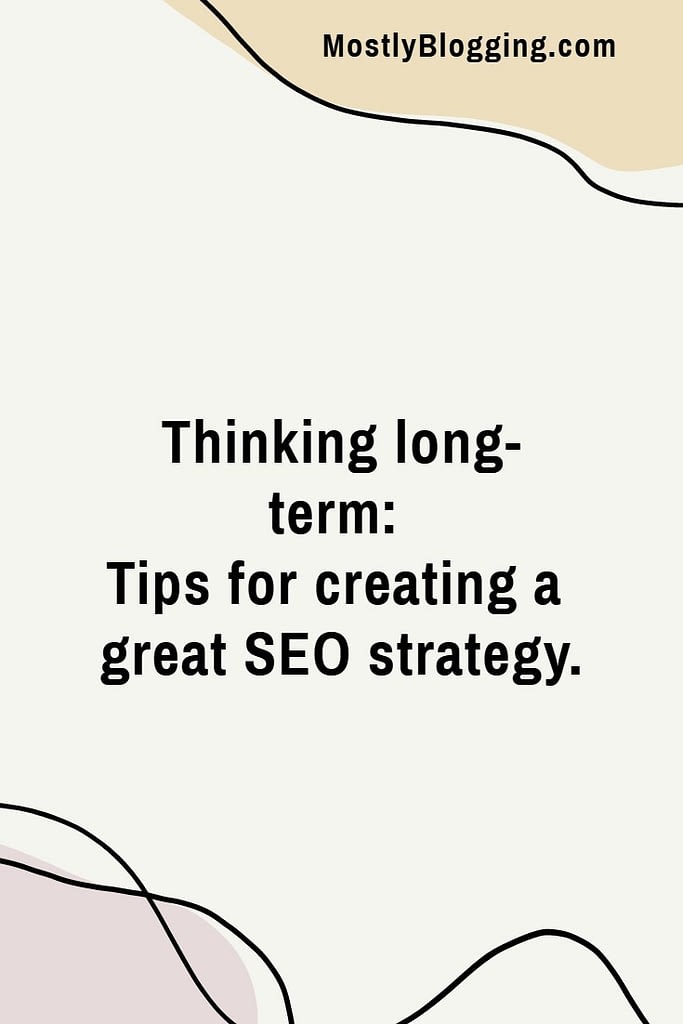 Moz

The screenshot shows you the MozBar, a free SEO tool.
You can go to Moz to see these metrics, but Moz has a limit of 10 monthly queries. With the free MozBar, you receive unlimited monthly queries.
To the left of the red box, it shows you how many people linked to the post. MozBar should be one of your link tools since you want to try to build links to a post you want to boost in the Search Engine Results Pages.

Do you see the pencil is highlighted? This screenshot shows MozBar is one of the link tools that helps do link analysis.
Looking at the toolbar, you can see there are 23 links to my pros and cons of Instagram post. Also, the MozBar shows you four different types of links: followed, nofollowed, external, and internal.
MozBar is available as both Chrome and Firefox browser extensions. Here you will find information about MozBar for Chrome.
Ahrefs
Ahrefs' link tools are considered the premier link tools in the SEO industry.
According to data provided by the website, Ahrefs has 2.74 trillion external links and 22.44 trillion internal links in its data base.
Using Ahrefs' link tools, you can find out information about your link portfolio and your competitors' link portfolios.
Here's how:
From the Site Explorer, you can access the link tools.
Go to the Ahrefs Site Explorer and type in the name of the blog you want information for.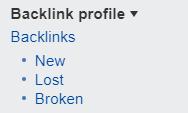 When you use Ahrefs' link tools, you can learn the new, lost, and broken links for any website.
If you discover the site has broken links, a form of outreach is to contact the site to see if the webmaster will link to you instead. This form of link building boosts your SEO.
Ahrefs' Link Tools Testimonial
AdministrativeLegg from the Reddit subreddit BigSEO believes Ahrefs is good for backlink analysis.
In addition to the link tools available in the Ahrefs Site Explorer, Ahrefs has a free Google Chrome Extension.
Installation directions:
Ahrefs is available for both Firefox and Chrome.
Go to the Chrome Web Store to access the Ahrefs SEO Toolbar.
Click Add to Chrome/Add Extension.
You can use the Ahrefs extension for keyword research and to prospect for data about your competition.

The screenshot shows what I see at Google when I type in my keyword. Since the keyword for this post is "link tools," I am able to see Ahrefs data without going to Ahrefs.
After "Page," I see the data for the article. After "Domain," I see the metrics for the website.
If you don't want to see all this data each time you use Google, turn off the Ahrefs toolbar. Click the icon to put it in standby mode. This is advisable to avoid using your monthly credit allotment for queries unintentionally.
Important Note: You can only use the Ahrefs browser extension with an Ahrefs account.
How to Get Ahrefs at a Discount
People agree to boost their SEO success they need Ahrefs' link tools. However, considering the price for the Lite Version starts at $99.00 per month, people prefer to try and go in as a group in order to get a discount. For this reason, Quora users buy group premium tools.
Semrush (Formerly SEMrush)

With Semrush, you can analyze the backlink data of any website.
Semrush crawls 17 billion URLs each day. According to Semrush, 7 million marketing professionals use the site (Source).
Semrush helps you "clean up your backlink profile" if you are not pleased with it.
Pricing: Semrush gives you 10 free queries per month.
Ubersuggest

As you can see from the screenshot, Ubersuggest is one of your link tools.
The red box shows you that Ubersuggest analyzes your links for you. For instance, Ubersuggest analyzes your dofollow and nofollow backlinks.
Why is this helpful for you? Google gives more weight to dofollow links than nofollow links. Although you should have a link portfolio with both types of links, dofollow links gives your website a greater SEO boost.
In the spring of 2019, Google announced it would give more weight to nofollow links than it had previously, yet dofollow links still give you more SEO power than nofollow links.
Ubersuggest is owned by blogger Neil Patel.
More information about Ubersuggest.com can be found here.
Let's look at more Ubersuggest alternatives.
Link Miner
Link Miner is Mangools tool.
Mangools describes the metrics that come with Link Miner:
"Evaluate the SEO power of backlinks with the Link Strength based on well-established metrics such as Citation Flow, Trust Flow, and others. Just enter your competitor's domain and let the magic happen."
According to Mangools, with Link Miner, you can find "powerful backlinks you can replicate easily." Mangools encourages you to "mine the most powerful backlinks of competitors."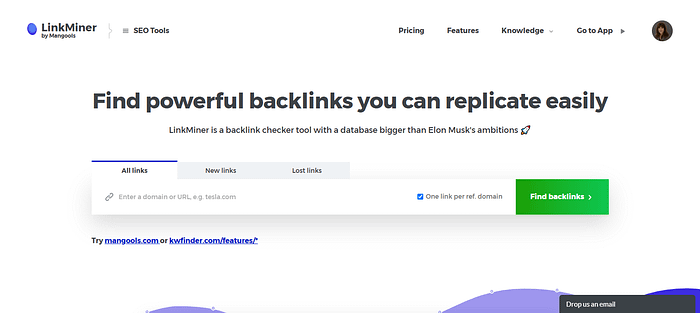 More information about Link Miner can be found in this Mostly Blogging review of Mangools tools.
Talkwalker Alerts
Although you can use other tools to set alerts such as Ahrefs, Talkwalker Alerts is free.
I personally use Talkwalker Alerts to see who linked to me, so I can attest that it works. This tool tells you mentions. When sites mention you, they usually link to your site.
I received this message at Facebook. It perfectly sums up a little-known link building strategy. I had never thought of using an alert as one of my link tools.
"Hi,

I will not waste your time with the usual 'I found your article by researching the subject' line.

In all honesty, I have an alert set up to tell me when someone mentions Help A Reporter Out, and it picked up your article (https://www.mostlyblogging.com/relevant-content/ ), we use a similar technique to what you mentioned in your link reclamation section.

You mentioned the service we offer within the article, but more importantly we have a how to guide for people who want to want to find out more what HARO is and/or do it yourself.

You only touched on it, as you mentioned a lot of other link building opportunities too, so this would help the interested parties find out more about it, and also our site of course!

Your section on HARO was a great guide to those who want to start using the service. Writing the perfect HARO pitch is the best advice you can give to someone starting up, and we hope you write an article about it too in due time, so thank you for the tip. It may even get people searching HARO, and at some point, we may appear organically for it.

So, here is the ask! Would you mind updating your post with a link to our article please? It would be much appreciated.

Thank you."
Step 1: She set up an alert for a topic she has a post about that she wanted to build links to.
Step 2: She contacted me when she received the alert to see if I'd link to her post in my article.
Outreach is a free strategy. Using an alert as one of your link tools, you lose nothing but time. Your ego might take a hit. "Cold calling" has a high degree of failure, but it's not zero. When people agree to link to you, your SEO goes up.
For additional help with link building, check out the Mostly Blogging Academy Link Building Outreach Simplified course.
Sourcery
Note: At the time of this writing, I have not tried Sourcery, and I am not sure I plan to.
I discovered Sourcery in the Reddit SEO subreddit.
The app gets you links from high-quality DA sites.
So, why wouldn't I use such valuable link tools?
Sourcery charges you each time the app builds you a link.
I've already tried paying for link building and was majorly disappointed.
If you are interested, here is the link to register: https://linksourcery.com/.
At the time of this writing, all you can do is register. The site will be completed by the end of the first quarter of 2021.
Broken Link Checker
Indirectly, your SEO will be hurt by broken links.
Broken links annoy website visitors who "bounce" from your site. Annoyed website visitors annoy Google. Google then increases your Bounce Rate which hurts your SEO.
Broken link checkers are free and easy to use.
My favorite is the Broken Link Checker plugin. When activated, a line is crossed out on the link which makes seeing that it's broken easy.
Are Link Tools Even Needed?
According to Rand Fishkin, Google is getting smarter.
Google will understand with a mere mention of a brand that the brand is being recommended without the need for links or link tools. Fishkin's new company is SparkToro, a tool centered around audience intelligence.
However, Rand predicts this development is in our future; therefore, link tools are definitely still a must for bloggers and marketers who want to boost their SEO in 2021.
More Ways of Boosting Your SEO
Along with link tools, you should also use SEO methods.
For instance, you can build links to your site by guest posting.
You can also leave your link by forum posting in forums that allow leaving links.
Link Tools Frequently Asked Questions
How do I get links to my website?
You can create epic content people will want to link to, you can leave links at forums and high authority sites that allow sharing links, you can "cold call" by sending email requests, and guest post.
How do I use backlinks in Semrush?
Semrush allows you to analyze the link portfolio of any website when you enter the URL. When you analyze your own link portfolio, check to see if you have a balance of both dofollow and nofollow links.
Wrapping Up: Review of Link Tools and Link Building Methods
In closing, this guide to link tools reviewed eight tools that boost your SEO. This post also answered the question, "Are link tools required to rank well in Google's Search Engine Results Pages?" Finally, this post gave an example of outreach as a form of link-building and other link-building methods.
Readers, please share so bloggers and marketers learn about these tools and methods in order to improve their SEO.
I look forward to your views in the comments section. Can you recommend any link tools?
Related Reading
For more free SEO tools, check out the SERPROBOT SERP checker.

Janice Wald is the founder of MostlyBlogging.com. She is an ebook author, blogger, blogging coach, blogging judge, freelance writer, and speaker. She was nominated as the 2021 and 2019 Best Internet Marketer by the Infinity Blog Awards and in 2017 as the Most Informative Blogger by the London Bloggers Bash. She's been featured on Small Business Trends, the Huffington Post, and Lifehack.