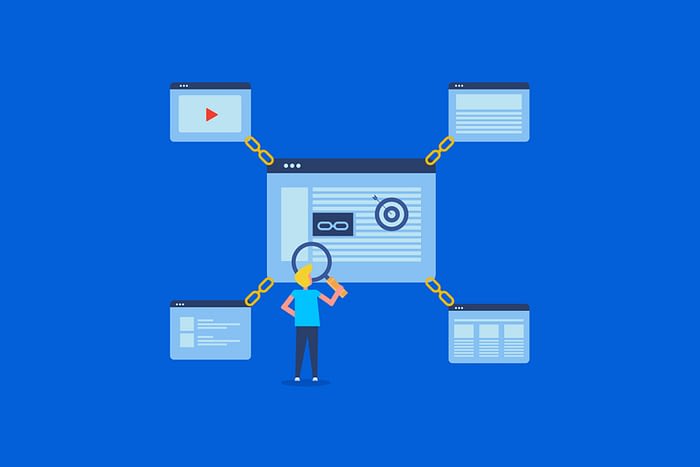 Are you familiar with Link Pyramids?
Link Pyramids can be a powerful force in SEO if done correctly.
This guide defines link pyramids and link building, offers six reasons you need to build links, and five ways to build links to boost your SEO and branding.
Let's get started learning about Link Pyramids and other effective link building strategies.
Can Link Building Help Your Blog?
A blog is a necessary tool these days to reach your target audience. Whether you're blogging for personal reasons or to promote your company, you should have a website that your followers can subscribe to and where they can read the information that you publish online.
Before you can build a following, however, you have to direct people to your domain first. Link building is one of the best ways to bring and increase traffic to your website.
What Is Link Building?
This digital marketing strategy pertains to the process of having other sites link back to your domain.
By acquiring backlinks or links from third-party websites that lead web users to your blog, you can make your platform more visible to your target audience and increase the number of readers that subscribe to you.
Search engines continue to use links as ranking signals. The premise is that your blog must be an accurate source of industry information if a lot of sites use it as one of their references when writing their own content.
Think of backlinks as a vote of confidence on the data that you're publishing.
Since Google and Bing aim to deliver relevant results to web users, they make sure that they only feature the best answers to queries. This includes displaying websites that are used by a lot of blogs as a primary reference for a particular topic or subject matter, or, in other words, those with several backlinks.
What Are Link Pyramids?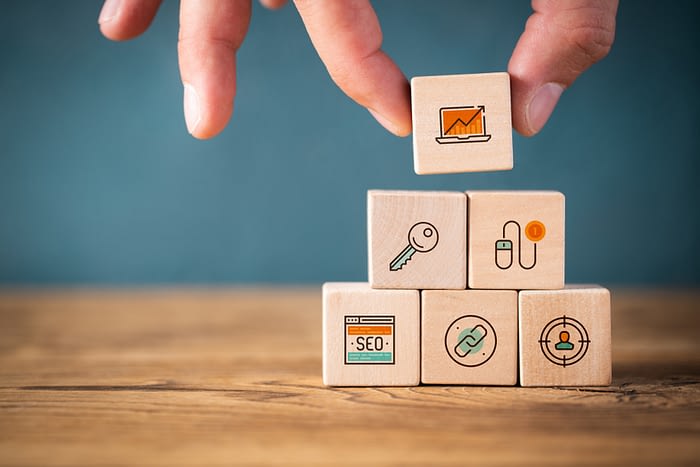 Link Pyramids, also called "Tiered Link Building" falls into the category of off-page or off-site SEO.
Picture a stack of links. In our scenario, the bottom link, which we will call Link 1, links to Link 2 above it. Link 2 links to Link 3; Link 3 links to Link 4 and so on.
All their blogs receive a boost in visibility since they have links pointing to them. However, they are not linking to each other. Therefore, Link Pyramids are a much more harmless way of building links as far as getting flagged by Google.
How Can Link Building Help Your Blog?
Link building is an off-page search engine optimization (SEO) tactic. This means that in this strategy, a bulk of your time is spent on making modifications on platforms other than your website.
The amount of effort and time that you should pour into this campaign might put you off. Nonetheless, you need to devote your resources to this digital marketing strategy if you want your foray into the online world to be a success.
Here are the ways that link building can help your blog:
1. Improves Your SEO
A primary benefit of link building is SEO.
Since Google and Bing use backlinks as ranking signals, your website will likely be placed at the top of the search engine results pages (SERPs) for a particular query or keyword if you have a lot of inbound links.
Moz's Domain Authority (DA), Domain Rating (DR), and PageRank (PR) are some of the metrics that improve when you develop your link building campaign.
For instance, PageRank, which is also referred to as link juice, can be passed to another website. With this, if an authority site links back to your content, especially with a dofollow attribute, their PR would give your blog's SEO a boost and bring it nearer to that coveted first page of the SERPs.
When you search for prospective backlink sources, you should evaluate the sites' authority before reaching out to them.
Tools like SEOquake can help you determine a website's SEO information so that you can get the most link juice out of your link building campaign.
2. Boosts Your Credibility
This digital marketing strategy can also help you improve web users' perception of your brand by making sure that your blog can reach its intended audience, who are the ones who can appreciate the valuable information that you're publishing.
Another way that link building can boost your credibility is by showing web users that your content is relevant and worthy of citation. A webpage is deemed by search engines as a reputable source of information when other blogs refer to it in their respective domains. This is because, as mentioned above, backlinks are considered as a vote of confidence on a site's claims.
But, it's not just search engines that perceive inbound links as proof of a blog's credibility. Even human web users understand the implications of being an original source of a particular topic or subject matter. Similar to academic research papers, a citation on another website can show that you're either one of the pioneers of an idea or you've made a significant contribution to its body of knowledge.
While you should take note of technical SEO tactics to make your blog successful, you should always create content for human readers, first and foremost. When you focus on providing useful information and exemplary user experience on your website, you can be sure that your search engine rank will increase.
3. Builds Relationships In Your Niche
The process of link building entails a lot of reaching out to other site administrators and bloggers. More than merely requesting a backlink, you should also aim to foster relationships with people in your industry. This way, you give yourself multiple backlink opportunities, especially if you provide them with content that's valuable for their readers.
Plus, you also open up possibilities of other types of partnerships and collaborations, which can introduce your blog to an entirely new demographic that you might not have considered targeting, but is interested in the type of information that you publish.
4. Establishes Yourself As A Thought Leader
When you boost your blog's credibility as a reputable source of industry information, you can cement your authority as a thought leader. Link building can aid you in accomplishing this goal and improving the perceptions of search engines and human readers of your website.
A single backlink from a high-quality source can cause a ripple of positive effects for your site. First, you'll be introducing your blog to its readers, who will, then, share your content on their respective platforms. When you employ the right link building strategies, growth can be exponential, and you can reap massive gains for this campaign.
5. Promotes More Revenue Opportunities
Similar to any business strategy, digital marketing is a numbers game. Although you do still need to focus on quality, it doesn't hurt to reach millions of web users and expand your customer base.
Again, acquiring backlinks can lead to exponential growth for your brand. If you're running a blog to promote your products and services, you can definitely open up more revenue opportunities by making your company visible to potential customers through link building.
6. Helps Acquire Regular Referral Traffic
A backlink can be relatively permanent, especially for high-quality sources. This means that you can continue to receive referral traffic from those inbound links until the end of time or until the site administrator doesn't renew the hosting contract for the domain anymore.
Referral traffic refers to web users that land on your website from other domains or platforms without using search engines to look for your blog directly. This type of traffic can be sourced from external sites, as well as social media channels.
Top Link Building Strategies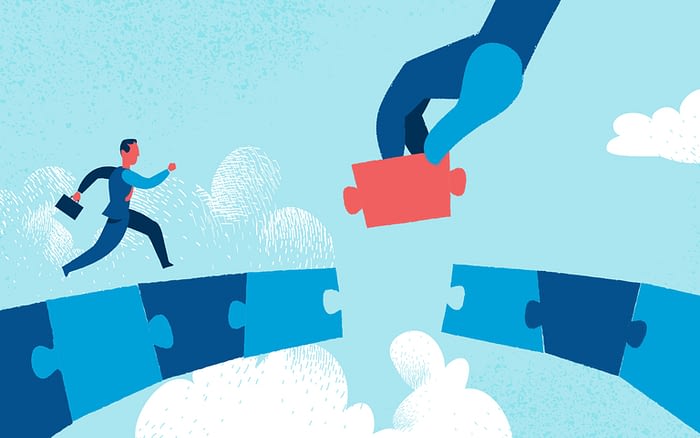 Link building has become a necessary part of a successful online advertising campaign. In theory, the practice seems simple. After all, you just have to get other blogs and websites to link back to your website.
However, as with any other digital marketing strategy, you need to invest time and other resources into running your campaign. Moreover, it's always better to focus on quality rather than quantity, which requires a more dedicated approach.
These are Some Link Building Strategies That You Can Use
1. Craft High-Quality Content
One of the primary uses of a website is to provide relevant data for your industry. You have to make sure that you publish articles with accurate information if you want to capture your target audience and retain their attention. For instance, if you're running a tutorial blog, you should aim to equip your readers with knowledge that can improve the quality of their lives.
It's never about posting just for the sake of it. Even if you're planning to start a blog as a journal for your daily life, you should still aim to impart useful lessons for your subscribers.
When you offer valuable information to your readers, it'll be easier for them to share your links to others, who might have the same questions or who are going through similar situations. The process of sharing and using your website as a reference can become more natural the longer they follow your blog.
High-quality content provides a compelling reason for first-time visitors to convert into loyal subscribers. Moreover, as long as you keep churning out useful tips and tricks, they'll likely keep on coming back for more of your articles and earn you backlinks along the way.
2. Do Some Strategic Outreach
Again, you should focus on quality rather than quantity when it comes to link building. This includes being discerning about the sources that you'll be contacting for inbound link opportunities.
The process entails reaching out to blogs in your niche and introducing them to your content. More than putting forth your proposal for a backlink, you should emphasize how your article or webpage can contribute valuable knowledge to their websites and readers.
Nonetheless, you have to be strategic about your outreach. Aside from prioritizing blogs in your industry or niche, you also have to check the SEO benefits that you can reap from them, especially with Domain Authority and PageRank.
To start your campaign, you must reach out to two types of site administrators:
Those who've mentioned your target keywords or phrases in their content
Those who've linked to similar blog posts on the topic or subject matter you want
You can find tools that can provide you with this kind of SEO data. Once you have your high-quality prospects, you can, then, search for their contact information and reach out to them about your proposition.
3. Write Guest Posts
Writing guest posts is one of the most well-known link building methods. With this tactic, you create an article that will be published on another site. The best thing about this approach is that you can be sure that your link will be included in the content.
However, the publishing blog does reserve the right to attach a nofollow attribute for the hyperlink, which signals to search engines that no link juice will be passed onto your site. Nonetheless, it still boosts the perception of human readers, whose opinions are the most crucial factor in the equation.
Design a guest post outreach template you can reuse. However, sounding genuine is important. This can be achieved by personalizing your guest post outreach template.
4. Look For Broken Links
As stated earlier, there are sites that end up being deleted because their owners didn't renew their domain hosting contract or they've decided to create another blog. These websites most likely have backlinks, which are now rendered useless since these no longer direct to any webpage.
Fortunately, they provide a great backlink opportunity. First, you must look for a relevant broken link on a website. Next, you should search for similar content that you've already published or create a new article that relates to the blog post topic in the broken link. Afterward, reach out to the sites linking to the missing resource and offer them the link to your blog post.
5. Find Unlinked Mentions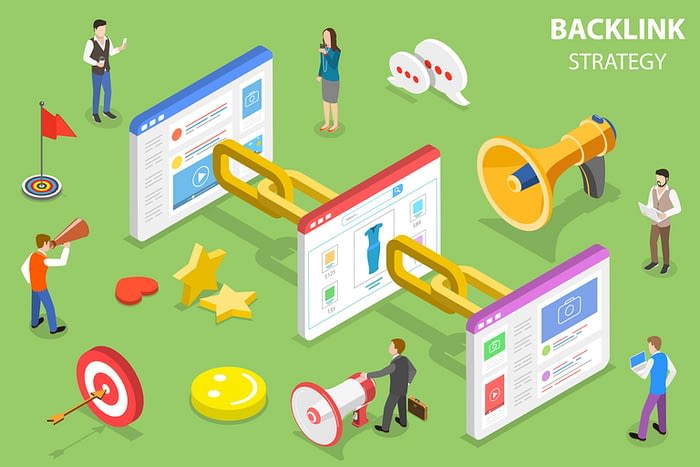 The World Wide Web is vast. You can easily lose opportunities if you don't know what to watch out for. People might've been talking about your brand or blog name, and you might've missed it since they didn't add a link to your website.
One viable backlink strategy is to search for this type of unlinked mentions. You just need to reach out to the site administrator and request them to add a link to a relevant webpage in your blog.
Say, you run a recipe blog, and someone else mentions how they created a certain dish using your recipe, but their content doesn't link back to you. You can send them an email to have that particular webpage added to their article.
It might seem like too much work for a single backlink, but it's still an opportunity that you shouldn't miss, especially if you can build a relationship with other sites in related niches.
Conclusion: Link Pyramids and More Link Building Strategies
Backlinks continue to be used as a ranking signal for search engines about the quality of a website's content. You can increase the number of inbound links in your blog by creating a strategic link building campaign which includes Link Pyramids.
Link building can help improve your rank on search engines, as well as increase your authority and credibility, which can improve how human web users perceive your brand.
Takeaways:
This guide defined link pyramids and link building, offered six reasons you need to build links, and five ways to build links to boost your SEO and branding.
Readers, please share so bloggers learn about Link Pyramids and these other link building strategies.
I look forward to your views in the comments section. Have you heard of Link Pyramids? Do you consider the strategy Black Hat SEO?
Author Bio
As a blogger with more ten years of experience in the industry, Julie Wagner has successfully gained the loyalty of countless readers worldwide because of her informative content. Julie uses her experience to write articles on blogging, digital marketing, and Search Engine Optimization.
Aside from updating her blog, Julie also submits guest posts to other websites.
This post was made possible by the support of our readers.