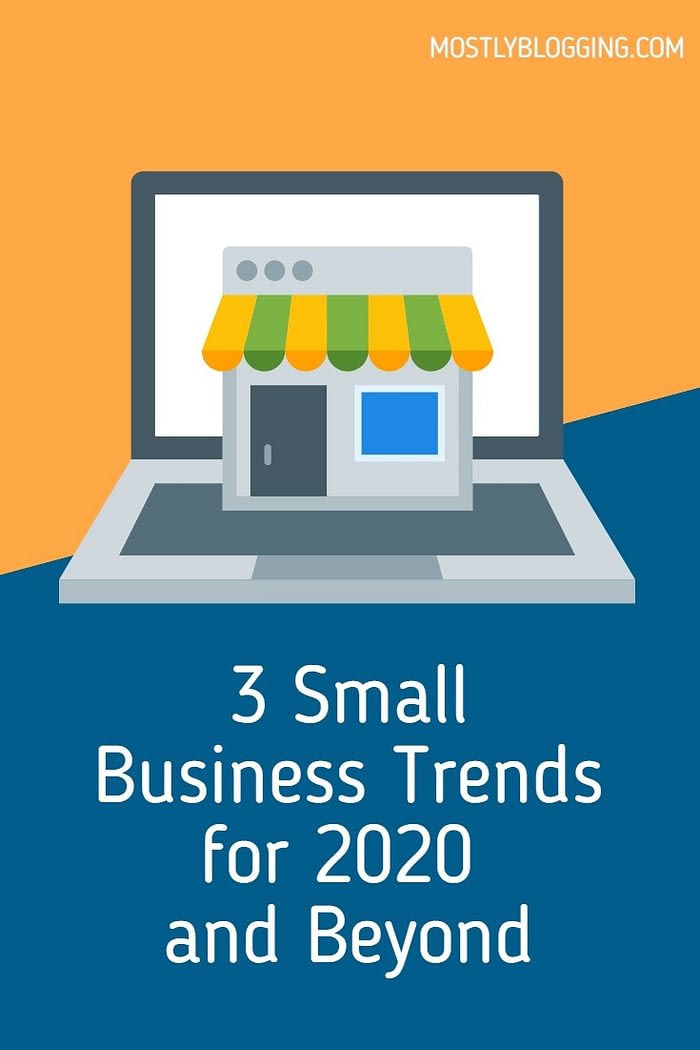 Leadership practices are changing.
This is due to the political climate as well as demographic changes.
The changing political climate was brought to light in full-force this summer when Ellen Degeneres's leadership practices on the set of Ellen were called "toxic."
Mark Zuckerberg's leadership practices at Facebook headquarters in Menlo Park, California have often been the subject of news.
Zuckerberg has clashed with his employees reportedly over the content he keeps on the social media platform. More about Zuckerberg's leadership practices at Facebook can be found here.
By the time you're done reading this post, you'll know how changing demographics are affecting leadership practices and what small business systems you need to change to be cutting-edge in the 21st century:
IT Department
Leadership Practices
Commitment to Learning
Let's get started discovering trends in leadership practices and other ways you can move your small business systems into the 21st century.
3 Things You Must Do to Drag Your Business into the 21st Century
You don't want to see your business fall behind its competitors in the race for customers, do you?
No, of course, you don't, which is why you need to move with the times and be open to the idea of embracing new ideas.
More to the point, if you're serious about retaining your position as an authoritative figure in your market, you need to drag your business into the 21st century.
There are a plethora of things that you can, and should, be doing to ensure that your business is offering a service that is befitting of today.
Here are three ways you can achieve this crucial feat:
Optimize Your IT Department
Your IT department should be at the heart of everything that you do in your attempt to drag your business into the 21st century.
Once you optimize this particular section of your company, you'll start to get more out of the technology that you have at your disposal, which in turn will help you to appeal to today's tech-savvy, Generation-Z audience.
Taking your IT department to the next level isn't going to be easy, there's no denying that.
To improve your chances of being able to perform this all-important task, you should align yourself with an IT consultancy right away. With an agency such as Clovertec by your side, you will have the capacity to set up industry-leading IT protection and recovery systems.
This will aid you in your attempt to fend off potential cyber threats, which will subsequently allow you to focus 100% of your time and effort on tech-based business continuity.
Enhance Your Leaders
For as long as there have been companies, there have been people managing them. Without leaders in the workplace, there would be no direction, no delegation, and ultimately no success.
Leadership may be a time-worn tradition in the world of business, but that doesn't mean that it hasn't evolved over the years.
The leaders of today are very different from the leaders of 30, 20, and even 10 years ago. Leadership practices change over time.
If you want to ensure that your management team is capable of carrying your company forward, you need to ensure that they display the following modern leadership qualities on a daily basis:
Flexibility
Networking
Delegation
Accountability
Responsibility
Integrity
Forward-thinking
Many of these leadership practices such as flexibility, networking, delegation, and integrity relate to leadership practices involving employees. The Connecteam blog explains employee happiness is one of the leadership trends of 2020.
Commit to Continuous Learning
In the ever-changing technological landscape of today, it's crucial that you find a way to keep your finger on the pulse of the latest trends and changes in your field.
If you're serious about moving with the times in this sense, it's crucial that you commit to continuous learning. Never lose your appetite for education, carry on studying, and you'll be sure to stay ahead of your competitors for years to come.
Wrapping Up: 21st Century Leadership Practices
You aren't going to appeal to the Generation-Z consumer base if you are incapable of offering a service that's befitting of today. If you want to turn over a sustained profit for at least the next decade, you need to drag your business into the 21st century. Put the advice laid out above into practice and you'll be sure to do just that.
Moreover, for making your mark in foreign markets, you can hire professional localization services like Mars Translation. By breaking the language barrier and taking cultural nuances into account, you can easily resonate with your target market, which will help you stand out.
Takeaways:
This post explained how you can change your small business systems so they are relevant and effective in the 21st century.
Note: An example was offered of Mark Zuckerberg's leadership practices at Facebook. This social media giant has 40,000 employees.
You might wonder, "How many employees constitute a small business?" According to Fundera, this varies on the type of industry.
Readers, please share so entrepreneurs know current trends in leadership practices as well as the other small business systems so they can move ahead into 2021 as contenders and not fall behind current business trends.
Do you know any other companies who changed leadership practices to keep up with the changing times? I look forward to your views in the comments section.
This post was contributed and made possible by the support of our readers.