Top 7 Powerful Keyword Research Tools for SEO To Improve Your Google Rankings In 2019
Kas Szatylowicz
Got a blog — but no traffic? It's time to get eyeballs in front of your great content.
If you're looking to up your SEO game in 2019 so that your blog is more visible, you should no longer be doing it manually, all by yourself. Instead, you need to get onboard with tools.
SEO tools are game changers. They help you keep on track so that you work smarter and with greater efficiency as you climb the rankings.
Oh, and they also save you from tearing your hair out and wanting to quit SEO altogether to go and live in a monastery forever instead.
But which tools are the best ones? In this article, we help with your decision-making process as we take a look a the top 7 powerful SEO tools that will improve your Google rankings in 2019.
What Are SEO Tools?
You can use online keyword research tools for SEO in order to research keywords so you can generate organic traffic to your website.
Keyword research tools for SEO can also be useful in order to evaluate backlinks, assess competitors' websites and monitor your own website.
SEO tools can be either free or premium.
Google Analytics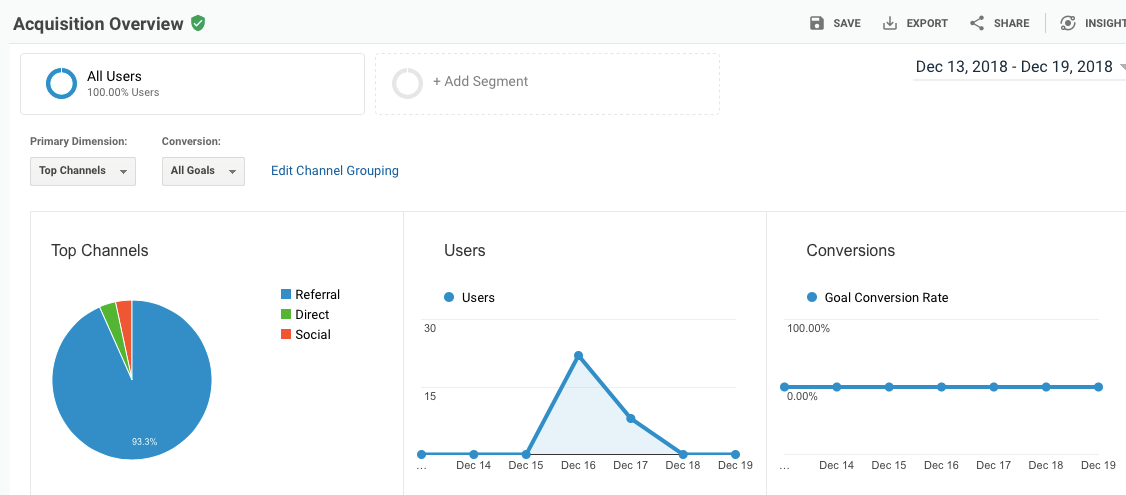 For many bloggers who're just starting out with SEO and digital marketing, Google Analytics is a must-have. It's 100% free and it comes with a simple interface that's super user-friendly.
Even if you go onto pay for premium SEO tools as well, you should keep Google Analytics by your side at all times. It's a fab traffic stats and search insights tool that also comes with keyword insights so that you learn more about your pages and your audience, including where your traffic is coming from and what pages they're engaging with.
Don't stop there: Make use of other free Google SEO products too, including Google Search Console and Google's Keyword Planner.
Nightwatch
If you're looking for advanced SEO analytics and performance tracker tool, take a look at Nightwatch. It offers a 10-day free trial so that you can test it out see if it's going to have what you need. If it does, prices start from just $19 a month.
An all-in-one control dashboard is part of its charm, making it super easy to get your head around what's going on. The ultimate aim is to use the tale to boost your blog's search visibility, and by crunching data such as website ranking and backlinks, you'll be in a position to make smarter SEO decisions. It also integrates with Google Analytics and Search Console nicely to give you insight on your traffic.
Nightwatch also shows you if you're ranking for a featured snippet, as well as where your backlinks are coming from. For anyone who's launching a guest blogging campaign, this data is especially useful.
KWFinder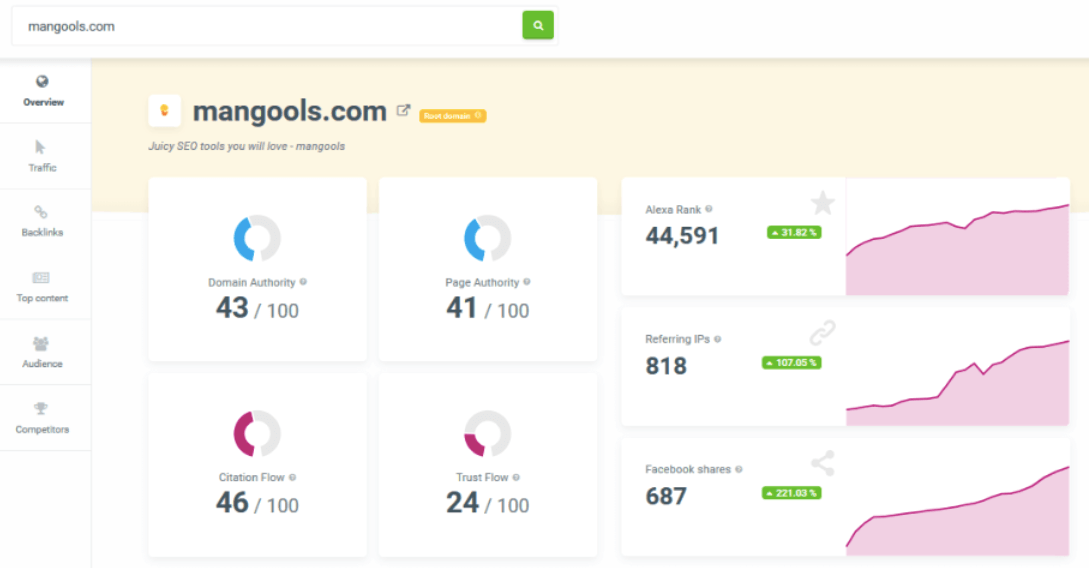 If you want your blog to rank higher, you need to use the keywords that your audience is searching for. While you can use the likes of Google's Related Searches to help you find your keywords, you may as well make your life a bit easier by using a tool like KWFinder, too.
KWFinder is one of the most popular keyword research tools that generates as many as 700 keywords, regardless of the niche.
As well as identifying keywords, KWFinder shows you key info for each one, such as its PPC competition, its monthly search volume, and its search volume trend.
While there's a free plan available, it's a bit limited. Instead, we recommend taking a look at one of the paid plans, which start out from $25.90 a month.
Ninja Outreach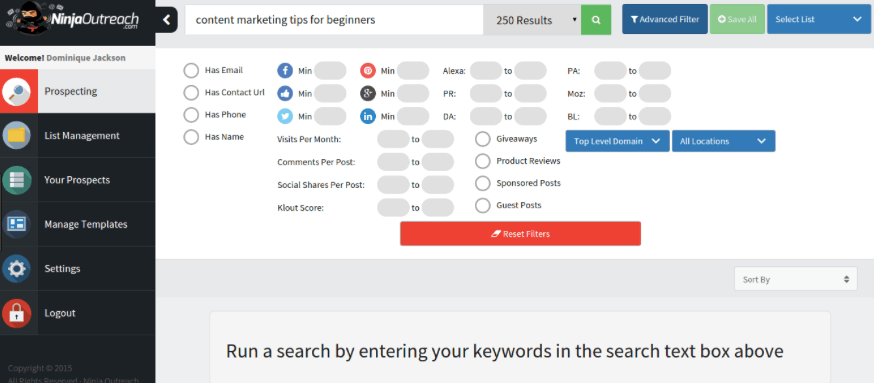 While Nightwatch includes backlinks monitoring as part of its package to help you keep track of your incoming links, Ninja Outreach is a must-have tool for anyone who is launching a blogger outreach tool.
With a focus on building relationships with key influencers in your niche, Ninja Outreach can be used to identify and then connect with fellow bloggers. You can use this tool to track down the high-traffic, authoritative blogs in your niche, as well as the top influencers on social media. You can also use it to help you actually get featured on some of the best podcasts around.
In short, Ninja Outreach will turn you into an, um, outreach ninja.
It's not cheap, though. In fact, prices start out from $52 a month.
CoSchedule Headline Analyser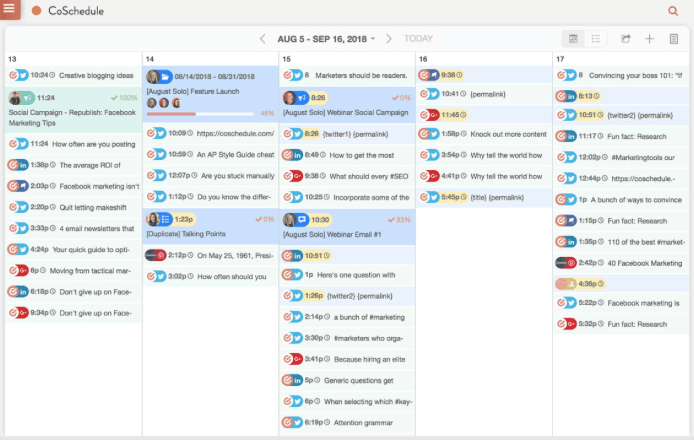 Without a solid, eye-catching headline, your CTR will be down.
Worst still, Google might not have a clue what your page is all about, and your ranking will drop.
This is where CoSchedule Headline Analyzer comes in, a godsend of an SEO tool that helps you craft click-worthy headlines that rank.
Essentially, it scores your headline according to its overall quality, before assessing how well it thinks it will rank. It also suggests changes you need to make to improve things. Awesome.
Plus, it's totally free. I think we have a winner.
Copyscape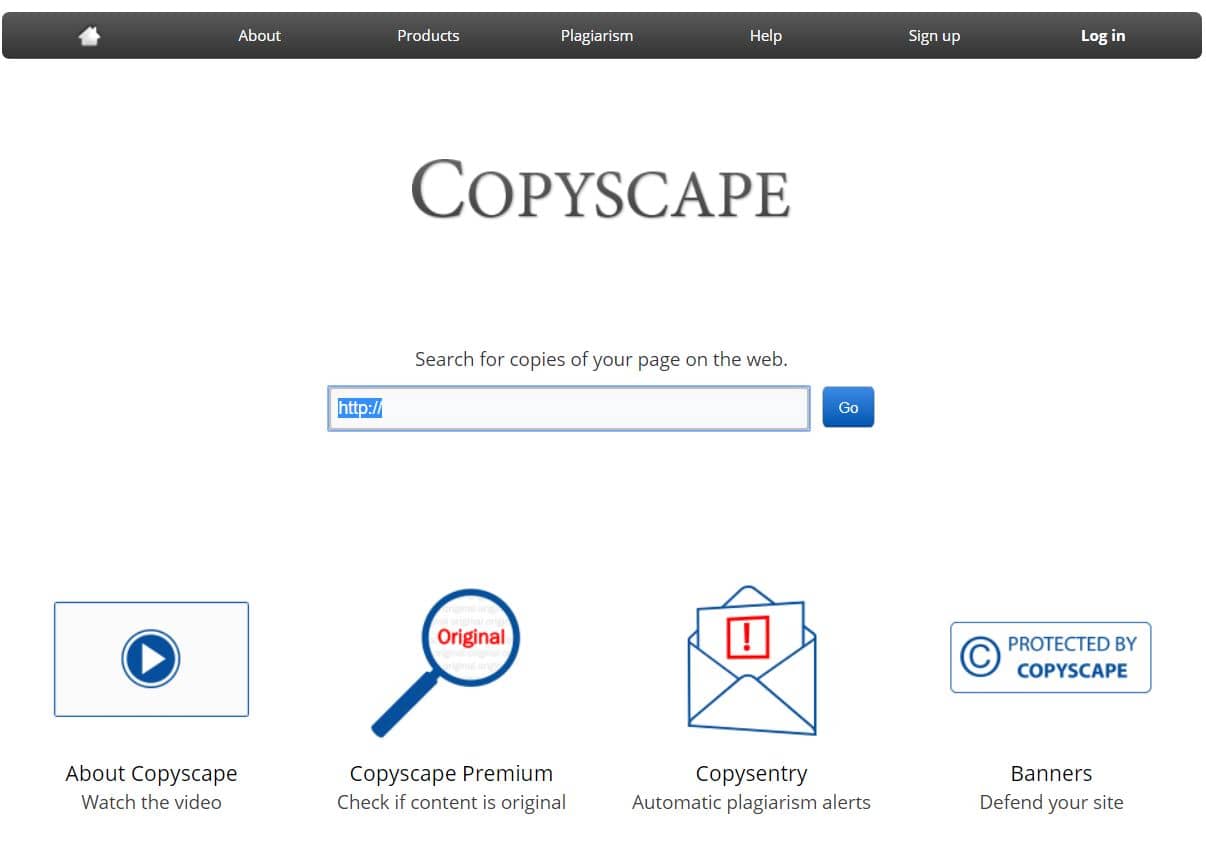 Content duplication is an easy way to fall foul of Google. It can even result in a penalty.
The problem is that sometimes we're not even aware we've got duplicate content on our hands, which is why it's a good idea to use a tool to help us out.
Enter Copyscape, a plagiarism search engine that highlights any content duplication you've got.
Copyscape is the ideal SEO tool for bloggers who pump out lots of content, but who aren't always sure that what they've got is 100% original. Remember the old adage that it's always better to be safe than sorry? Run all your new content through Copyscape to make sure your blog is as unique as you want it to be.
It's free, too.
Long Tail Pro

Lastly, while the aforementioned KWFinder is still a very viable option, Long Tail Pro is aimed at bloggers who are looking to uncover more long tail keyword opportunities.
It's a super powerful keyword research tool that targets low competitions high-traffic keywords. This allows you to find the top 10 keyword results in any niche, which is essential for when you're doing your keyword research.
Conclusion: Keyword Research Tools for SEO
These are the top 7 powerful SEO tools that will boost your Google rankings in 2019. If your budget allows, don't be afraid of trying them all. They each offer different features that, when combined, will boost your SEO efforts so that you're basically an SEO god with an awesome blog to go with it.
Related Reading
The Ubersuggest Keyword Tool is also especially helpful for finding keyword research tools for SEO that will help you rank on Google's Page 1 in the Search Engine Results Pages. Ubersuggest actually tells you the probability of your ranking in the Top 20 for a particular keyword.
Readers, please share so other bloggers and search engine marketers learn about these SEM tools.