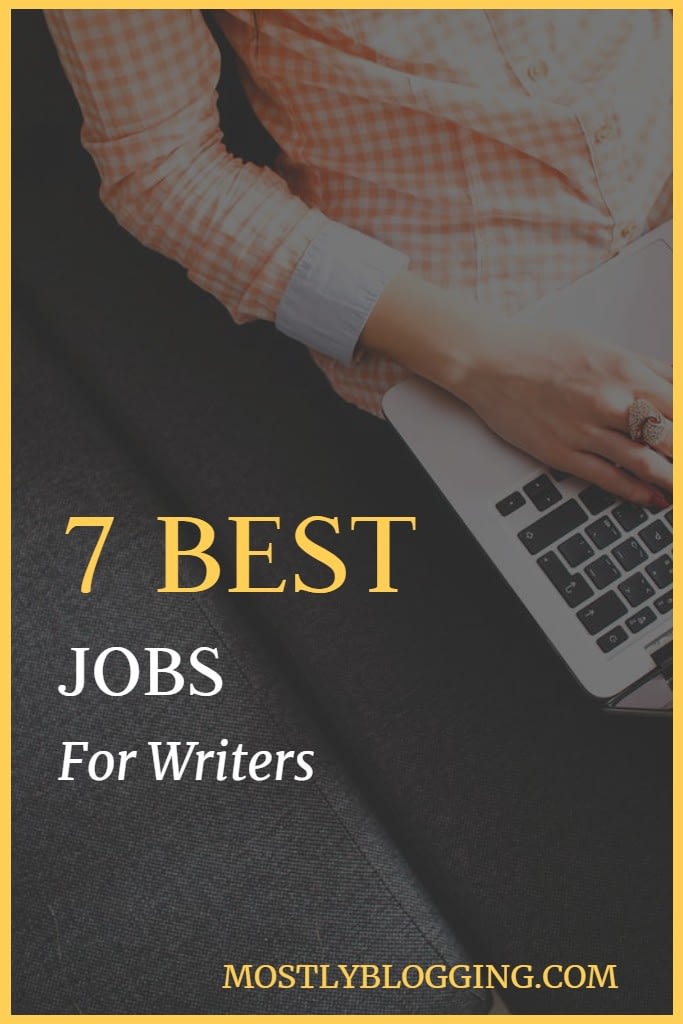 Do you want to change your job? Is a job swap what you seek right about now?
Sometimes a career doesn't end up being for life.
Whether you've been a writer for just a few short years or even decades, it's never too late to pursue a career change. But it can be difficult to decide on a new field, especially if there's no one area you're particularly passionate about.
Luckily, this blog has got you covered.
By reading this guide, you discover the 7 best day jobs for writers and where to find those positions.
The following careers are some of the best options for writers who have become tired of their day-to-day and would benefit from a job swap.
Read on to find out more – you never know, some of these content writing careers might just take your fancy.
7 Job Swap Ideas for Writers
What is a job swap?
Although a job swap can also mean swap jobs with another person, for the purpose of this post, a job swap is a job change or career change.
This post is targeted at writers who want to change careers.
Accountant
For most people accountancy couldn't be further away from writing, but if you're considering a career change, that might just be what you need. If you're worried because you've never had a head for numbers, don't be, because some of the best accountants struggle with calculations. The development of accounts software means that tax calculations are all taken care of now, so there's no need to crunch all the numbers yourself.
Accountants often advise business leaders on their finances and help to forecast future costs and profits. There's a lot more analysis involved in accounting than ever before, making it perfect for writers used to analyzing large chunks of information.
Marketer
If you're looking for a role that's a little close to home, marketing could be right up your street. Many marketing roles might involve some writing, which makes them easier to transition into, but they typically involve a lot more data and strategy too.
You should become a marketer if you don't necessarily want to wave goodbye to writing completely but are interested in throwing something a little different into the mix as well.
Lawyer
Completing a law conversion course is popular amongst English graduates, and it's easy to see why. While the role of a lawyer is very different from that of a writer, it does involve processing large amounts of information as well as accurately drawing up documents and contracts.
Every lawyer has to have an exceptional grasp of language, meaning this profession is particularly well-suited to anyone who has done technical writing in the past. The only downside to becoming a lawyer is that it will take a significant amount of work and training, but it's worth it if that's what you really want to do.
Computer programmer
With introductory courses into coding popping up left, right, and center, there's never been a better time to turn your attention to computer programming.
Similar to writing, you'll be doing lots of typing on a laptop whether at home or in an office, but you'll be using a very different language. It's possible for just about anyone to become a computer programmer with the right training and almost everyone starts with no knowledge at all.
Take part in a few taster sessions to see if it's right for you and, depending on the kind of writing you've been doing, you might already have a head start if you know bits of HTML and CSS.
Blogger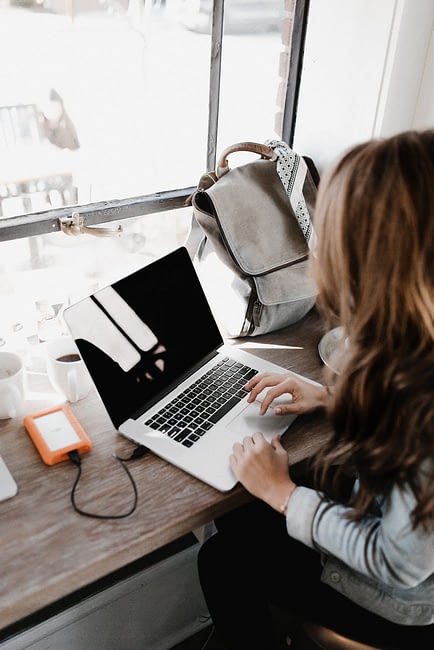 Did you know you can make money blogging?
Here is the blogger job description:
Bloggers
research
compose
edit
optimize
teach
publish
promote
market
network
As a blogger, you share your expertise and passions with readers.
There are many types of bloggers:
Fashion bloggers
Travel bloggers
Food bloggers
Craft bloggers
Health and Fitness bloggers
Finance bloggers
Business bloggers
Parenting bloggers
Relationship bloggers
Lifestyle bloggers
Blogging is a rewarding career for those who enjoy writing, educating, and helping people online.
Writing teacher
If you are looking for a job swap, there are many types of jobs you can get teaching writing.
For instance, I know someone who teaches high school students to do college essay writing.
Did you know I am a teacher blogger? I teach writing to the students in my English elective.
Your job swap could result in you teaching creative writing as well.
As a writing teacher, you become familiar with tools that can help your students such as the Grammarly Chrome plugin.
If you are trying to improve the mechanics of writing, you can use a word cloud generator.
There are many types of writing teachers you could become. This is just a sampling of the kinds of writing teachers.
Scriptwriter
Did you know many videos are scripted?
Video editors need scriptwriters.
There are many video makers who love to make videos but have no idea what to say in the video.
You could put yourself out there as a scriptwriter or script editor.
Job Swap FAQ
What is the benefit of a job rotation?
A job swap keeps people from getting bored at the same position. When people start a new job, their energy and enthusiasm are fresh. They also help workers who have been in the position for a while by bringing a new perspective, new experience, and possibly new skills to the job.
Wrapping Up: Job Swap for Writers
If you are interested in a job swap but don't know how to pursue finding a new writing job, there are many places you can go.
Indeed
Upwork
Fiverr
Zip Recruiter
Monster Jobs
LinkedIn
Readers, please share so writers interested in a job swap know what content writing careers are available as well as other writing positions. Also, this post shared six places you can find writing jobs if you want a job swap.
I look forward to your views in the comments section. Do you know additional writing careers for writers interested in a job swap?
Related Reading
Fun Retirement Jobs That Pay a Small Fortune
Authors: Janice Wald and a Contributing Author

Janice Wald is the founder of MostlyBlogging.com. She is an ebook author, blogger, blogging coach, blogging judge, freelance writer, and speaker. She was nominated as the 2021 and 2019 Best Internet Marketer by the Infinity Blog Awards and in 2017 as the Most Informative Blogger by the London Bloggers Bash. She's been featured on Small Business Trends, the Huffington Post, and Lifehack.