Have you heard of JAB?
JAB stands for "Just Add Blog."
Just Add Blog is a promotion service similar to the Missinglettr service.
UPDATE February 2021: I am struggling to go to the Just Add Blog website. Also, Just Add Blog hasn't added information to the account's Twitter feed since 2018. If you'd like to see the information posted in 2018, you will find it here.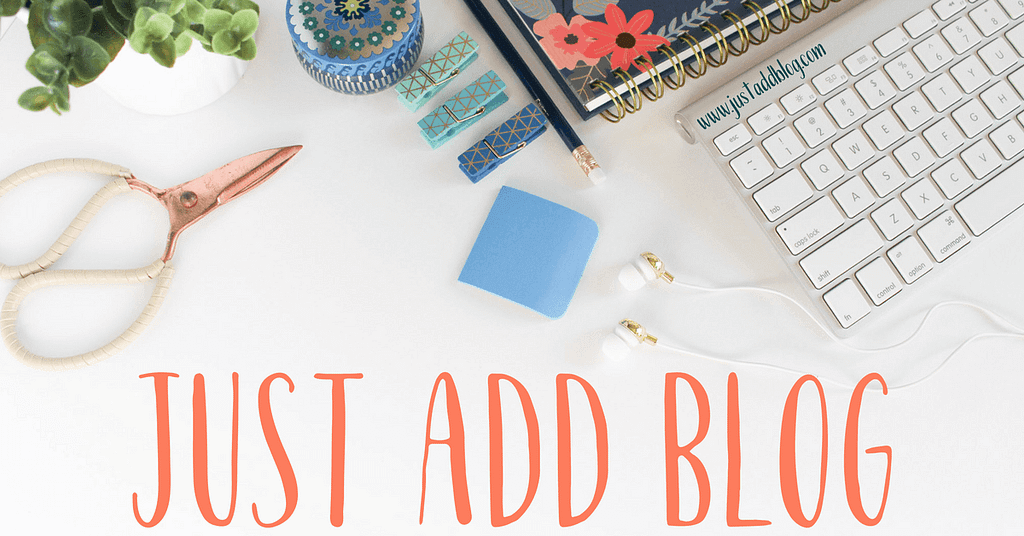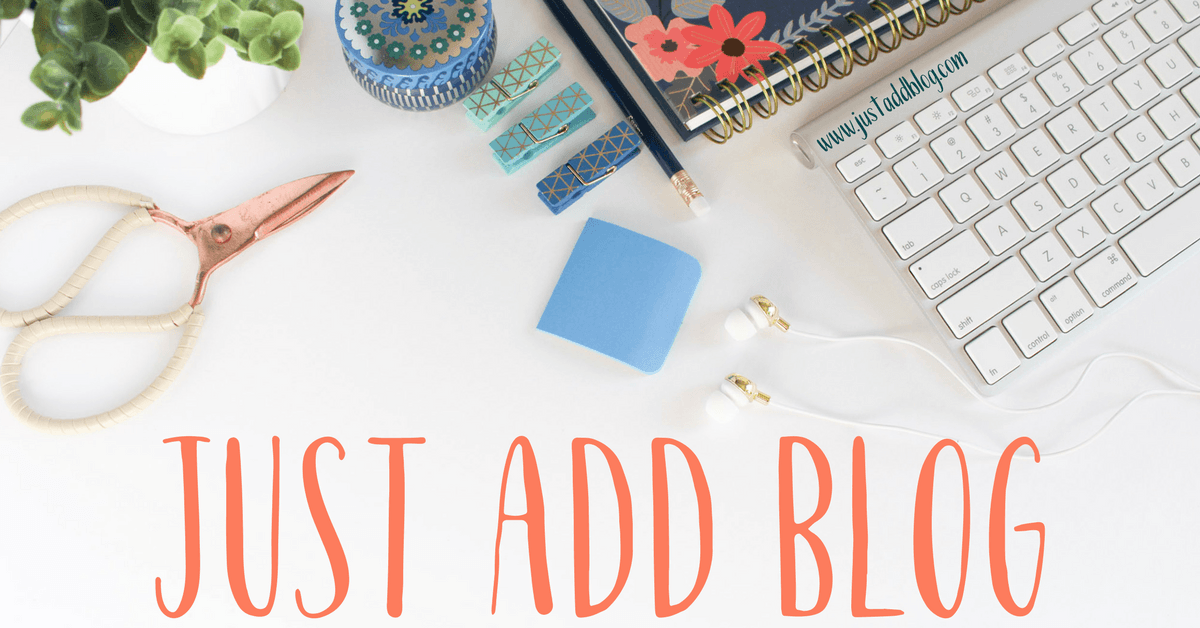 What does a blogger need more than anything else?
No, it's not a great blog post. If no one knows about it, it might as well be a secret diary.
No, it's not high page views. Those vanish when the clock strikes midnight.
No, it's not commenting. People who swap "comment for comment" in Facebook groups are, in effect, paying for those comments. They only give the illusion of engagement but do not show genuine interest.
What bloggers need more than anything else is exposure.
Blogging has a pyramid effect. The more people who know about your blog, the greater the potential for exposure so more people can learn about your blog.
JAB (Just Add Blog) is a new service designed to give you and your blog widespread exposure.
This post will explain how to sign up for this valuable service and the benefits signing up for JAB will bring you.
JAB's History
Dara Schweitzer is the genius behind JAB. Dara is the creator of the new monthly subscription service for bloggers, Just Add Blog.
She is on a hunt for content to promote! Her first JABbox went out on August 15th. The idea is to give each subscriber 5-7 digital items that will help them on their blogging journey.
Although new, this innovative platform already has momentum.
Her goal is to give blog subscribers 5 to 7 digital resources a month. She calls these kits with the compiled resources in "JABboxes."
That's where you come in. By contributing to Dara's JABbox, you get widespread promotion of your resource. This means a new audience for you with new eyes on your content.
Why You Should Use JAB's Service
Now, I am sure your number one question is "What's in it for me?' Number one, JAB will promote the heck out of you, your product, and your blog.
JAB will display your product on their site. JAB's subscribers are encouraged to review the items they receive with their JABpoints program. JAB can export the reviews for you to use in your own marketing campaigns.
JAB will help you increase sales. The service can link to your sales page and promote the item for you if you would like to sell additional copies of your product.
JAB will help you monetize in other ways as well. For example, JAB has an affiliate program where bloggers make 5% of subscriptions sold through their link.
The JAB service will promote you and your resource on social media sites. JAB will share your product and your blog on social media channels including Tailwind tribes.
You could be featured in JAB's newsletter. JAB can also feature your blog in other ways like an interview blog post, a video interview, or even an Instagram takeover. JAB is up for your own ideas as well.
JAB has giveaways. You can win JABboxes full of resources.
You decide how much exposure you want the service to provide to you. For example, you decide how many JABboxes you would like to supply. The service will promote your resources the same whether you choose to fill 5 or 5k boxes.
Users of the service receive JAB's newsletter full of helpful tips for bloggers. This publication contains news about group Pinterest boards you can join, blogs looking for guest authors, information about linky parties, and even job openings for bloggers, just to name a few of the blogging perks you can receive. Note: You can sign up for the JABnews even without signing up for the service.
Your influence is extended. Clearly, this should be your main reason to join JAB. Dara gives you widespread exposure. You give her your resource and she extends your influence by showing it to more people. These include social media users and subscribers of the JAB newsletter who also use the service.
You receive a JABbox full of resources. Users of the service received six resources in their recent JABbox. Each blogger receives a different combination of resources.
Other Benefits Of Using JAB's Service
My testimonial:
The exposure Dara gives you is even more widespread than even I had anticipated.
Imagine my surprise after sending her my resource to find she'd retweeted my link on Twitter advertising my need for guest bloggers. I didn't send Dara this particular resource. I sent her a blogging checklist.
Dara goes out of her way for users of her service. Dara went into my blog, saw a need– my need for guest authors– and advertised the link for me without my asking. She even used an appropriate hashtag so more people would see it beyond her own Twitter followers.
Once you sign up for JAB, the administrator, Dara, has your back. Although I didn't send her my SEO post either, she retweeted that link as well when she saw it on Twitter.
Dara repeatedly retweeted links to my various posts on Twitter. For example, my Twitter guide, written years ago, appeared on Twitter when it was retweeted. Where would someone find such an old article? Upon investigation, I discovered Dara retweeted the post link for me. Thanks to Dara, I was able to get new eyes on this old article.
How JAB Works
Using JAB's service is easy.
Step 1: Find a resource you've compiled that needs exposure. Dara and her service will make your dream come true. What do you dream of seeing get more exposure? Is it an ebook you've written? A tutorial perhaps? An ultimate guide?
Do you have few flat lays clogging up your hard drive that just didn't fit with your blog theme? How about a planner printable that you created but are just not sure what to do with?
Maybe, you recently published your own e-guide on Amazon and are dying for a few reviews? Are you about to launch a new course and are looking to build a little buzz?
Or perhaps, you have an idea that you want to create as a JABbox exclusive!
Browse through your archives and make that decision.
Step 2: Get your resource to Dara. When you sign up for JAB, you receive a Dropbox link. You place your resource in Dara's Dropbox. Dara does the rest!
Step 3: Dara places your resource in what's called "a JABbox." From there, it will receive exposure when published in the JAB newsletter. When you sign up for the service, you automatically receive the JAB newsletter.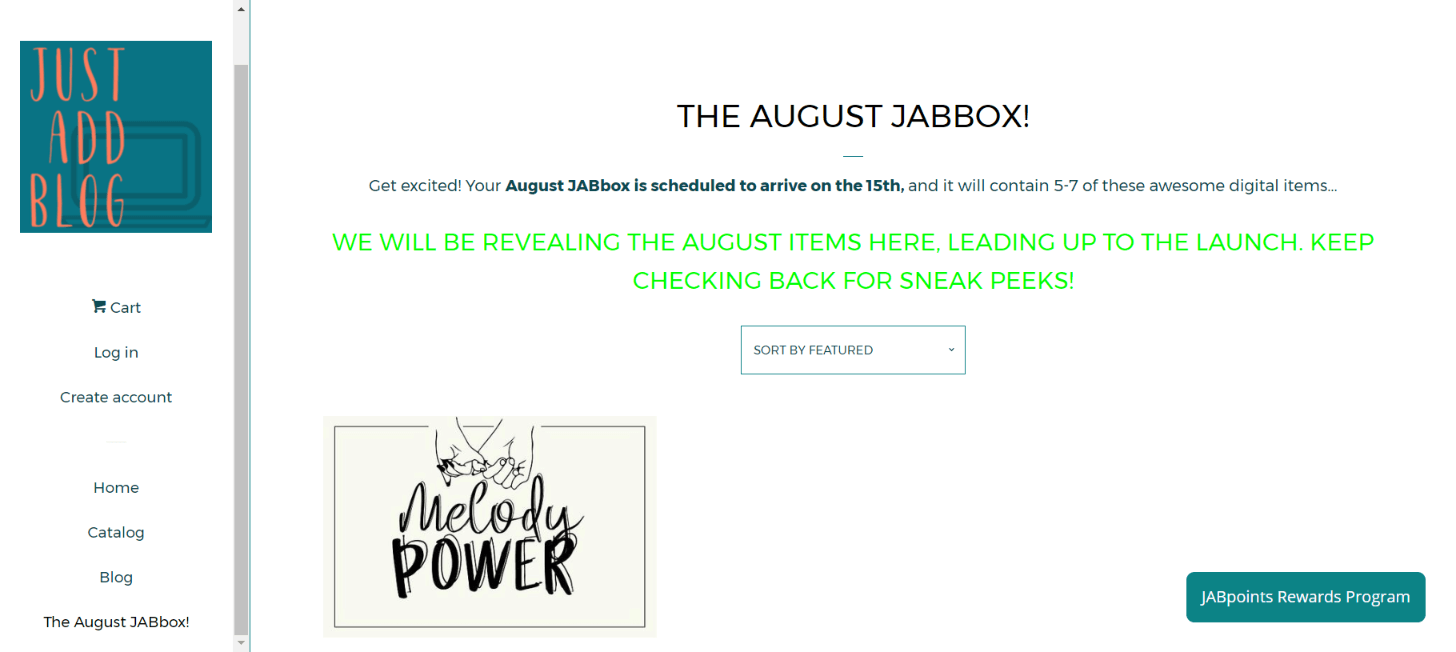 Dara promotes your resource far and wide. It's also sent to everyone in the service. All this results in new exposure for you. Bloggers who sign up for the service are clearly serious about blogging. In other words, you receive new attention from serious bloggers. Any new signups will be long-lasting.
Step 4: You receive exposure just like your resource! Dara will promote you as well as your resource. An interview in the JAB newsletter could be in your future when you sign up for the service.
How to Contribute to JAB
In your email, you get an invitation to edit the monthly JAB Box.
Since my contribution was going to be published in the August publication, I received an invite to contribute to the August JAB box.
Click "Go to folder."
You need to sign in to view the folder.
You are given the option to sign in with Google which I chose. My Google sign in information was already loaded.
After signing in, Dropbox will open.
I clicked "Upload" which is off to the right on the screen.
I chose my resource from my computer.
I clicked "Done," and my resource uploaded.
Pricing
Your fee includes receipt of all the items in the monthly JAB box and widespread promotion of your own resource. Payment is a one-time fee. There are no recurring payments.
Also, payment is done through Shopify which is a secure site. You can have peace of mind when you partner with JAB.
This service starts at the low price of $10.00. You can save $5 off a $25.00 subscription when signing up for three months!
Do you want to know the kind of resources the August JAB Box included?
The Classy CEO's Business Plan
A Minimalist Social Media kit with 6 templates
A Unapologetically Kelly Blog Post Planner and Checklist
8 Autumn Light Overlays
4 Twitter optimized quote graphics
A font duo pack
Are You Ready to Sign Up for JAB?
In closing, becoming a member of JAB is a blogger's dream.
To recap:
Your resource gets widespread promotion.
Your influence is extended on social media sites and in the blogging community.
The cost is minimal.
You receive a kit full of a variety of blogging resources
Note: Even if you aren't ready to promote or don't have a resource to promote, you can still sign up for the service. Bloggers can be a contributor without being a subscriber (or subscribe without contributing).
Therefore, if you need more blogging resources, you can still look to JAB to provide those even if you don't contribute.
Readers, please share so other bloggers learn there is an easier way than experiencing the frustration caused by people not knowing about your blog. Dara and her JAB blog promotion service will help you get discovered. Sign up today.
Related:
Source:
The Sharing Spot
This was a sponsored post although the opinions contained herein are my own.