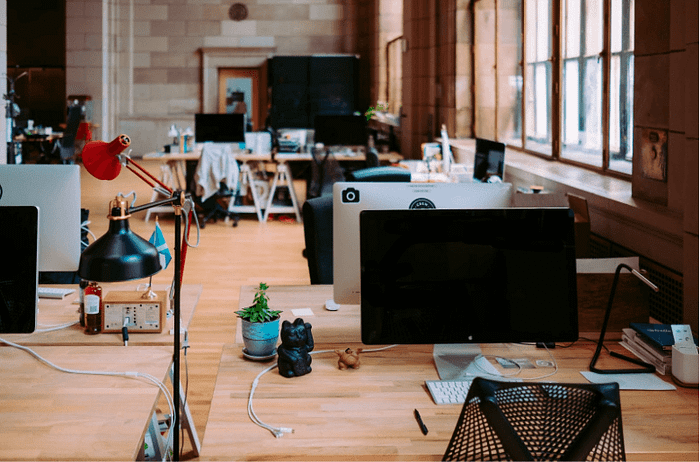 Photo by Annie Spratt on Unsplash
3 Easy IT Solutions to Make Your Small Business Thrive

This post was contributed.
It would be difficult nowadays to find any business that doesn't use IT in its daily running in some shape or form. Computer systems have become central to business and continue to evolve at a fast pace. Using IT systems that best suit your business' needs can have a hugely beneficial effect in terms of productivity and cost savings. The right software and computer systems help you to provide an organized, streamlined service for your customers and user-friendly technology for your employees. As technology advances, even more opportunities to use IT to maximize your business' potential become available for use.
Host blogger's comments: As technology continues to advance, even more opportunities to leverage IT service providers like Fusion Computing to maximize your business' potential become available.

If you are looking for ways to improve the day to day running of your business using IT, here's some IT solutions to browse:
Back Up Systems

Back up systems aren't something that many people think about until they realize with hindsight that they should have had them in place. There's nothing worse than experiencing a broken PC or being a victim to a ransomware attack and then realizing that all of your files and programs are lost. To protect your files, applications, and, of course, your customer's data it is vital to have a backup system in place. There are a few ways of backing up your files, and it is often recommended that you use two methods rather than relying on one.

Using an external hard disk to back up your computers is a great idea, but problems can arise if your external hard disk drive is stolen or damaged in any way, for example through fire or flood damage. With these risks in mind, it is also useful to protect yourself further with some cloud storage. There are many options out there for cloud storage, and packages vary depending on how much storage you require, some even offer a month's free trial, so you can find out if it's the right option for you without committing.

Customer Relationship Management Software

Customer relationship management software (CRM) is an increasingly popular software system implemented by many businesses nowadays as a way to enhance the customer experience. Depending on the CRM platform that you choose, you can provide completely cohesive customer service for your clients at your fingertips from one dashboard. The great news is that as the services are cloud-based, you don't need to worry about expensive installation costs, or paying for updated versions of the software, as it is updated automatically.

The CRM platform shows details of all communications that your business has had with each customer. Having all these details in one place means that you avoid frustrated customers having to re-explain their issue each time they call and means that your staff has an easier time communicating with your customers, as all the information that they need is right in front of them.

The benefits of CRM platforms don't end with customer service, although that is a massive part of the appeal of the systems. CRM is also great for productivity, as your staff can see the work that has already been done for a particular customer, so there is no wasted effort. This is particularly useful for members of the sales team as they can see which prospects have been contacted in the past, what they ordered and whether they want to be contacted again, which is a great way to avoid duplicating effort.

CRM software can be utilized for marketing your business too, making processes such as email newsletters quick and easy to pull together and distribute to your customers.

Expert Help

IT is something that is used every day, but something that isn't usually given too much thought until it goes wrong. IT systems are often the backbone of small businesses, providing many of the tools necessary for the business' day to day running. Due to its importance, the failure of an IT system can have a significant impact on a business.

Keeping your IT systems up to date and protecting your IT systems from data breaches, backing up your systems and having IT support available are all essential for keeping your business running smoothly and efficiently. To help prevent IT problems causing damage to your company and its reputation, it is useful to get professional help from IT consulting services. A professional IT service can advise you of any changes that can be made to address your IT concerns, and then make your IT systems as robust as possible, bringing you peace of mind that your systems are efficient and protected.
This post was made possible by the support of our readers.
Please share so business owners can learn about these IT solutions and implement them.
Can you suggest any additional IT solutions to help businesses run efficiently? I look forward to your views in the comments section.