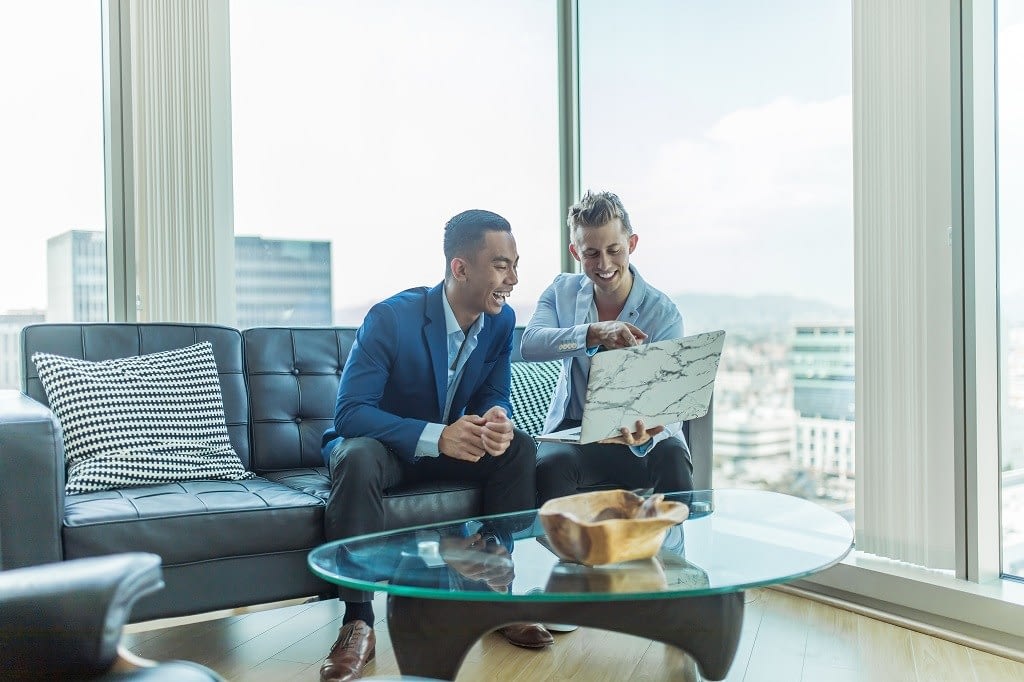 4 Ways IT Consulting Will Save Your Business Money
Olga Ezzheva
In a world where technology reigns supreme, almost any business becomes digital. Whether you are offering services or producing goods, your ultimate business success hinges not only on your domain expertise but also on an underlying IT infrastructure.

And while you know all the ins and outs of your industry, you may lack the necessary IT knowledge to assess the IT systems running under the hood. Meanwhile, poorly designed architectures, legacy solutions, ineffective IT processes can leave you behind the curve and hurt your bottom line.

That's when IT consulting services can make a huge difference for your business. An IT expert will run a comprehensive analysis of your business to help you reveal hidden inefficiencies and bottlenecks. And by choosing an IT consulting provider with the respective domain expertise, you can also tap into the accumulated pool of knowledge.

Now, let's see how investing in professional IT consulting services and using an IT expert can save you money in the long run.
This is Why You Should Outsource to an IT Expert
Expert IT Audit
Think of an IT audit like a health check for your business. Prevention is always better — and more cost-effective — than fixing, and regular IT audits are a perfect way to keep your business safe and sound.

During an audit, IT experts will focus on everything from internal processes and IT controls to systems and applications to ensure assets safeguarding and effective utilization of your resources. An end-to-end IT audit can help you identify ineffective procedures, outdated systems, and other problem areas before these inefficiencies can affect your bottom line.
Intelligent Automation
Being a business owner, you are always looking for ways to increase operational efficiency and cut expenses. But if you still rely on manual labor for time-consuming and repetitive tasks, you are leaving money on the table.

Business automation becomes one of the key competitive advantages with rewards to match — from streamlined productivity to reduced costs to enhanced customer satisfaction. But where do you start building your business case for digital transformation?

Backed by hands-on experience in intelligent automation, professional IT consultants will thoroughly analyze your internal business processes to help you rethink front and back-office operations and reap the benefits of a "smarter" organization. From finding the right opportunities for automation to supporting your stakeholders after change implementation, IT consultants will make sure your investments bring tangible business results.
New Tech Consulting
They say the only constant is change, and the constantly shifting IT landscape is a testament to that. When new and more effective technologies are emerging as business differentiators, sticking to your legacy code will do you no good as tech-savvy businesses ride the wave of technological innovation.

But unless you are an IT expert with practical development experience, it's hard to tell industry buzzwords from real-value tech. Investing in the wrong tech — or at least not suited for your business purposes — will drain your pockets without delivering on promised efficiency.

Whether you need to improve your solution architecture, migrate to the cloud or revamp user experience through innovative features, an expert IT consultant will advise you on the best-fitted tech stack, frameworks, and languages.
Data Security
Security breaches and vulnerabilities come at a high price of lost customer trust, diminished goodwill and decreased profits. And in the face of evolving cyber threats, malware and ransom attacks, data privacy and personal information safety become of paramount importance making it a strong case for expert IT security consulting services.

IT security consultants will help you make sure your information security is bulletproof — and if it's not, they will come up with an actionable plan on how to improve it. Security assessment includes a whole array of measures — from penetration testing to network security audits to anti-spoofing protection to suspicious activity detection. But the result is a granular view into your security weaknesses that you might not even know existed, and saved costs.

Speaking of data security, it is also wise to check your data compliance. In light of new GDPR rules and hefty fines, you might want an expert opinion on data governance and regulatory compliance.
Wrapping Up
As an entrepreneur, you need to wear many hats if you want to run a successful business. Consulting with an IT expert can help you keep tabs on the technical part making sure you are not losing money through inefficient IT infrastructure or obsolete systems.

About the Author
Olga Ezzheva is a technology writer at www.oxagile.com, a provider of software engineering and IT consulting services for SMEs and Fortune 500 companies alike. In her articles, Olga shares insights about the benefits of technology for business owners who want to gain a competitive edge. You can reach Olga at olga.ezzheva@oxagile.com.

This post was made possible by the support of our readers.
Please share so readers learn about how IT consulting can affect your business.
I look forward to your views in the comments section. What is your opinion about outsourcing to an IT expert?
Related Reading