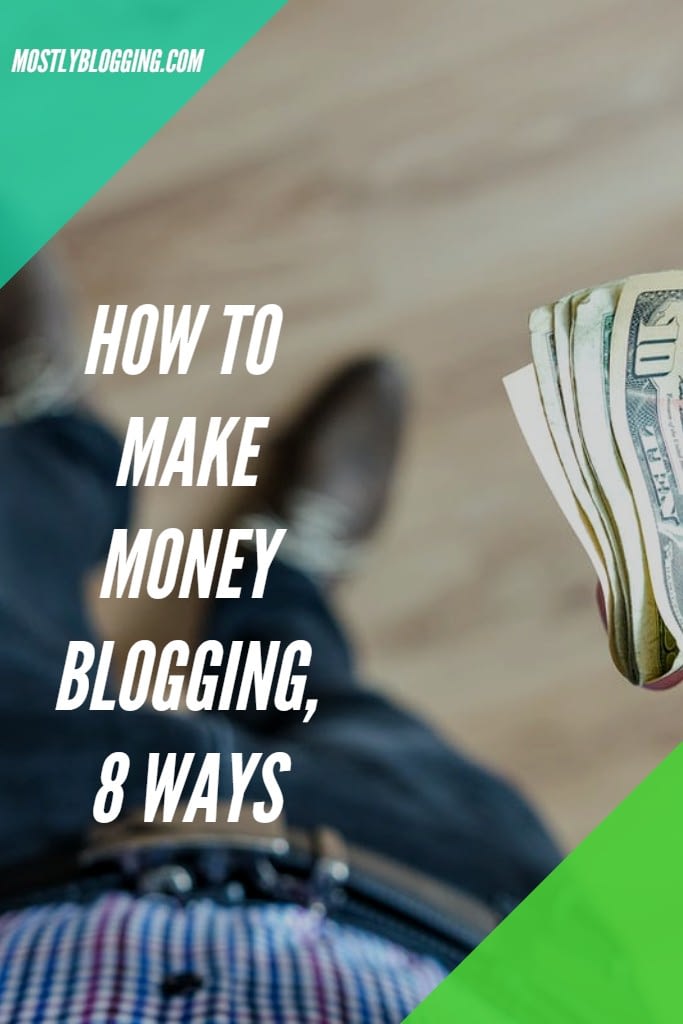 Is blogging still profitable?
Absolutely! In fact, the best day jobs for writers often go to writers with blogging experience.
This post tells you how the highest paid bloggers make money blogging so you can make money blogging too.
By reading this post, you discover how to make blogging lucrative.
You also find out how much money three of the highest-paid bloggers made:
Pat Flynn
Neil Patel
Matthew from True Valhalla
Is blogging still profitable? For these people, yes.
Blogging can be profitable for you as well if you follow these strategies.
This guide offers ways to make money blogging you may not have thought of.
8 Impressive Ways to Make a Living from Your Blog
Creating a successful blog in an already flooded market can be a confusing and overwhelming affair.
According to a recent survey, the digital world booms with an estimated 450 million blogs on various platforms. For this reason, blogging in 2021 raises mixed reactions on its effectiveness in a market laden with stiff competition.
Before embarking on a blogging journey, keep in mind that it is not a rich quick scheme. Yet, with diligence, persistence, and proper skills, you can steadily earn good money out of it.
Without hesitation, allow us to share incredible ways on how to monetize your blogging venture. 
Is blogging still profitable? Yes. Let's dig in and find out why.
Charge Memberships
Selling memberships to limited sections of your site is an instant way of making money. For instance, experts in a particular field can allow to interested individuals to peruse through certain information to learn a trick or two.
Beyond anything else, remember that clients invest in sites that offer value for money. Also, in a cutthroat market scene, your site has to stand out among the rest. Apart from creating premium content, focus on making it more alluring through beautiful designs, color, and images.
Related Reading: Use the Poster on My Wall app to make beautiful graphic designs for your website.
Collaborate with Reputable Agencies 
Recently, blogging takes a different turn of events by introducing agencies that connect bloggers with prominent brands. On the other hand, companies spend a considerable amount of money on an influencer or blogger to increase their brand presence.
In such situations, a blogger outreach agency simplifies the entire process by bringing both teams together. Joining forces with a dependable agency is more rewarding because of lucrative connections likely to come along. It is worth noting that agencies consider working with bloggers with impressive following only.
Given that agencies charge exorbitantly for their services, stakes are high that only high-caliber brands can afford this service. Therefore, this increases blogger's chances of making good money out of their promotion efforts.
Social Media Sponsored Posts
Undoubtedly, a tremendous social media presence is one effective basis to successful blogging. The beauty of it all is that with a wider reach, you already have a ready and willing audience. Thus, take advantage and start charging for sponsored posts on your site.
Depending on your clients, charge them either per repost or after a single post. Importantly, don't forget to work on increasing your follower's lists. After all, a wider reach enhances your chances of making more money and getting repeat clients.
Luckily, social media platforms indicate the magnitude of people following your sites. This acts as clear proof to your clients that your sites have an available audience for the sponsored posts.
Instagram is a perfect social media site to use to offer this form of social proof. There are many pros and cons of Instagram. However, one of the biggest advantages is that there are more than one billion people using the site. Sponsors often look to Instagram to see the kind size of the following generate.
Charge Services
Although payments from digital services may not make you filthy rich, smart bloggers make a tidy amount from it. Mainly, advertise services that relate directly to your niche. For example, if you run catering blogs, charge for consultation or coaching services within the industry. Ensure that you meet client's expectations and respond to their specific needs in all your sessions.
Lately, due to COVID 19 protocols and quick internet access, an online session works perfectly well. If need be, follow up on your clients through emails or calls. The bottom line is to ensure that your client benefits fully from your services. Not only does it translate to more money in the pocket, but also extensively perks up your brand reputation.
Affiliate Marketing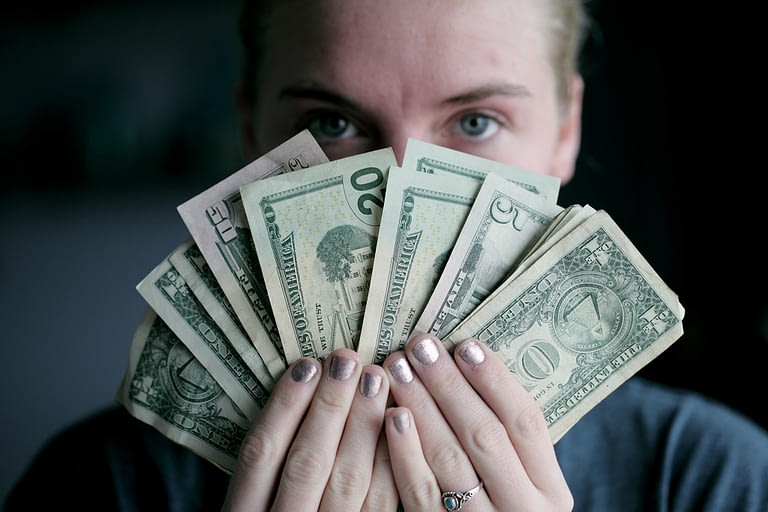 Is blogging still profitable? Definitely!
In recent times, affiliate sales take a leading edge amongst digital strategies making bloggers rich. One impressive example is Pat Flynn, who made more than $2 million from his blog posts in 2020.
Also, Matthew is a young game developer from True Valhalla who is making a killing in the industry. Matthew reports he has made $750,000.
In addition, Neil Patel is worth up to 10 million dollars according to a 2016 report.
Clearly, the answer to the question, "Is blogging still profitable?" is a definite "yes."
Altogether, the quickest way to affiliate marketing success is to settle on products within elevated price points. Moreover, engage your audience and keep them informed on vital product knowledge.
Note: Becoming a pro in affiliate marketing requires one to research a particular product thoroughly, assess your audience interest and web traffic frequency.
Host Giveaways and Contests
No one hates freebies or participating in enticing contests. As a result, this approach goes a long way in increasing followers, leads, and entire brand growth. According to experts, giveaways translate to a conversion rate of about 34%. As a blogger, you should focus on hosting contests and giveaways for other brands at a fee.
Fortunately, this strategy helps to increase awareness and generate numerous leads for a brand. In your endeavor, keep everything as brief and straightforward as possible. Outstandingly, choose the hashtags well and avoid offensive words. Other than that, decide on a meaningful goal and a relevant prize that serves its role well.
Selling Digital Merchandise
Since it costs nothing to add shop pages in blogs, this is an idea you should not miss. At the moment, the industry offers several plugins which effectively help bloggers with selling items on their sites. Whether you opt to sell digital or handmade items, focus on posting clear pictures in different dimensions. Then choose your words well as you introduce a product in the market.
Related Reading: How to Be a Visual Blogger
If possible, create a post about satisfied customers who have benefitted from your products. The thumb rule is to ensure that you follow a timely and unique approach in marketing your products. Most important, avoid bombarding your audience with repetitive and annoying promotional posts.
Instead, give humorous and informative content more preference and post ads as minimal as possible. Above all, sell quality commodities that guarantee satisfying market and repeat business.
Related Reading: How to Start a Meme Page
Create Job Board
With most job placements done online, this is an excellent way for blogs to increase their following and earn extra money. Furthermore, hooking up job seekers with career opportunities in their lives is equally humbling and resourceful.
You do not have to invest plenty of time and money to succeed in it. Instead, all you need to do is collaborate with employers for the latest openings in their companies. While some bloggers offer free service to applicants, they have diverse payment arrangements with employees to get the right candidates for them.
Is Blogging Still Profitable? People Also Ask
Is Blogging Still Profitable in 2021?
Is blogging still profitable? Definitely! Bloggers like Pat Flynn and Neil Patel are worth millions of dollars.
Parting Shot: Is Blogging Still Profitable?
Making good money through blogging differs from one person to another. Hence, take time to experiment on each money-making venture mentioned above. The trick is to concentrate on one at a time and not attempt all at once. Your effort with handsomely pay off in the long run if you patiently focus on always offering optimal services to your clients.
Readers, please share so bloggers wishing to make money know the answer to the question, "Is blogging still profitable?"
I look forward to your views in the comments section. Do you agree? Is blogging still profitable?
Authors: Editorial Staff
This post was made possible by the support of our readers