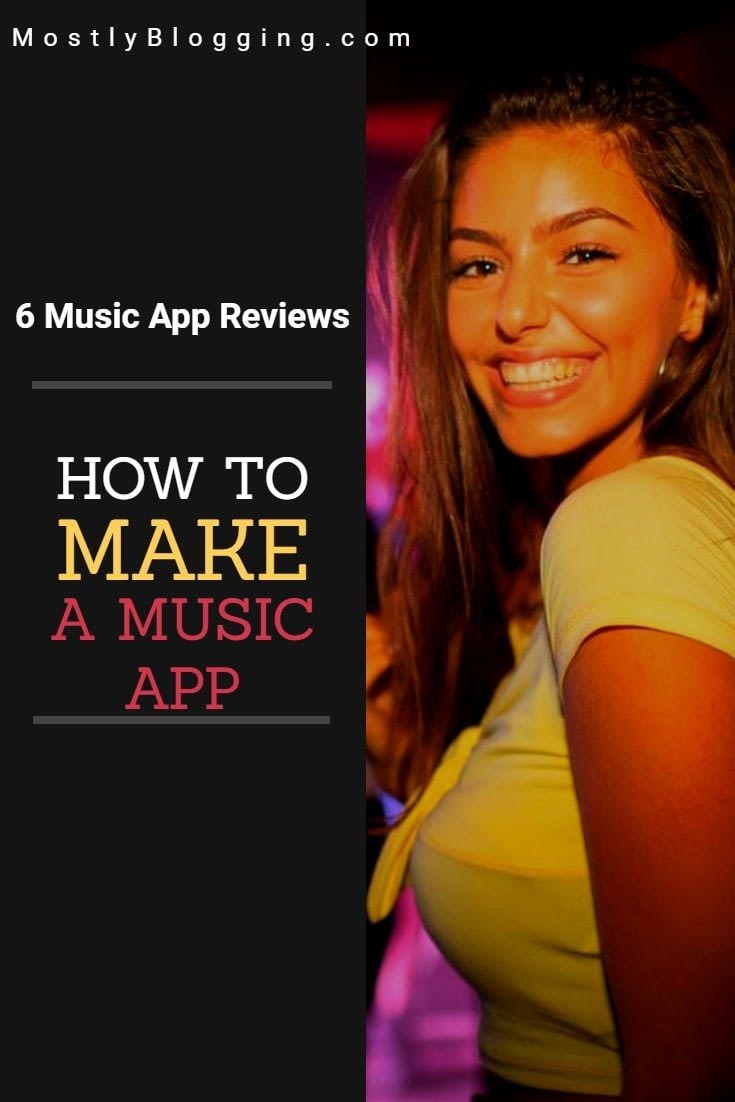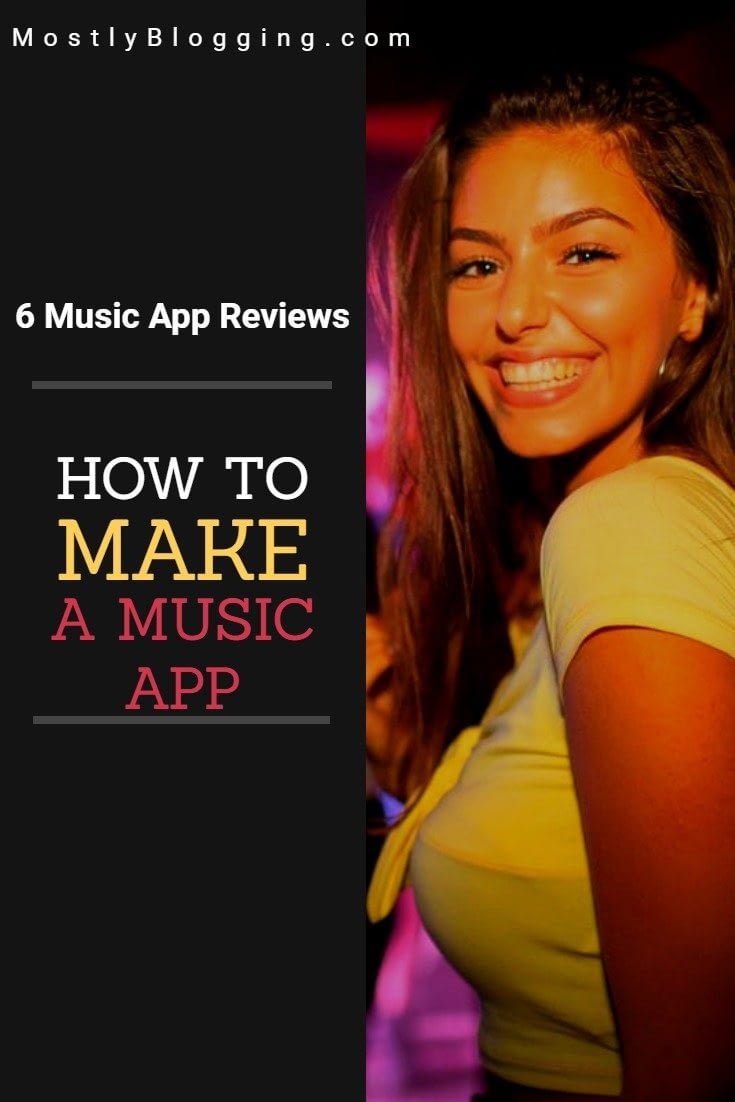 How to Start a Music Streaming Business: Spotify, Apple Music, and Pandora Comparison
This post was contributed.

Music streaming is a giant money-making business.
Revenues are expected to reach over 11 billion dollars by the end of 2019. The compound annual growth rate is 6.6% and will hit nearly 15 billion dollars in the American market by 2022.
Did you know the streaming music business has taken criticism and is accused of contaminating a unique art form?
The process is believed to be undervaluing the talent in the entertainment industry. However, economists also study the opposite side. Streaming apps give artists a platform to reach a worldwide audience.
It's time to unveil the secrets of the audio streaming industry and answer the following common questions about music app development:
How to develop a music streaming app? How much does it cost? How to create a mobile app like Spotify?
The first thing to consider before music streaming app development is the legal ramifications for developing a music application.
There are distinct licenses needed to meet copyright regulations. The two common licenses held in the U.S. are the American Society of Composers, Authors and Publishers and the Broadcast Music Incorporated licenses. European startup companies can acquire the European Stage Authors and Composers license. India has the Phonographic Performers Limited license application. It is important to negotiate with the appropriate licensing bureaus in a particular region.

The market for a music app that functions like an internet radio player is congested and highly competitive.
The new app must have the ability to attract a unique audience and keep that following with special features that make a difference.
Studies in the U.S. have shown that users expect a music app to have such features as an ample selection of music, streaming on home devices, curated playlist, a playlist for featured artist, ability to combine streaming and personal music libraries, and compatibility with different devices. It also should be user-friendly and help music lovers discover new music.

Examples of successful music apps

1. Spotify. Spotify is hugely popular among music app users. It allows following artists and syncing music from smartphones to the desktop. Music can be viewed by browser and also searched by artists and albums. Favorite songs can be saved in order to be played later from the Spotify library. It is compatible with Android and iOS. Spotify also works well with Windows and Mac desktops.

2. SoundCloud. SoundCloud works on Android and iPhone. It is user-friendly in terms of searching for music and artists. The app also allows users to build playlists.

3. Shazam. Shazam can pick up the sound of music and name the song or artist. The songs can be saved and shared with other Shazam users. It is supported on iOS and Android.

4. TuneIn. TuneIn is a radio app that works on smartphones. It picks up local radio stations. It also lists the different radio stations that play a desired type of music. TuneIn provides sports radio and podcast services.
[Host blogger's comment: TuneIn functions as an internet radio player.]
5. Pandora. Pandora is a radio station app that is known for its robust recommendation engine. Typically, users can listen to radio stations instead of searching for one particular song. The ability to listen to music on-demand ad-free becomes available after purchasing a Premium Plan.
[
Host blogger's comment:
Pandora also works as an internet radio player.]
6. Apple Music. Apple Music is another on-demand music streaming app. But a weak side of this option is a poor recommendation engine, as some users say.

How to Make a Music Streaming App That Functions like an Internet Radio Player

SDK's (Software Development Kits) are provided in the Spotify developer portal. But The Android SDK is a beta version that changes frequently.
The iOS SDK authenticates users and is interactive between them. The main Spotify application is connected in the background by the SDK. The Spotify application can receive the offloading music app to the background. These tools are offline-caching, network, playback, and authentication. IOS 9 or higher is required on this SDK. The iOS SDK API (Application Programming Interface) reference documentation can be found in the iOS SDK GitHub respiratory.

The Android SDK also uploads authentication and offline-caching to the Spotify application. It is only 300 KB and holds playback in line with the Spotify app. The software is operational whether offline or online.

Streaming App Development

Napster (formerly Rhapsody) offers SDK's and API's for building music apps. They can be downloaded via the Napster developer portal. Developers can use these tools to build an app that can play up to 40 million songs. The company handles all of the licensing necessities. Users will have access to albums and artists. They can also choose from favorites and chart-topping materials. Napster provides simple projects that aspiring developers can study. The samples provide guidance over basic operations such as music functions, playing top tracks, playlist and logging in.

Apple Music is only available for iOS. Apple makes available all Apple music on the local app. Users with an Apple account are able to make their own playlist. Details for these operations are in Apple's developer portal music kit section. An Apple developer account is needed in order to get started. Then the technicians must acquire the music kit identifiers, keys, and tokens. Users are also able to authorize Apple music with store tips. The Apple music API has the ability to search for songs, artists and playlist. The media player controls playing back songs from Apple music.

How To Create a Spotify-like Mobile App

SoundCloud API is available for making Spotify-like apps. However, SoundCloud does not work with Android or iOS SDK's. Instead, they offer Ruby, Python and JavaScript SDK's. This means that developers will have a bit more work to do since they will be working directly with API's. The provided API documentation that is very comprehensive. The information goes over all of the functions, authentications, playing sounds, uploading, and searches. API's are available to control embedded players. SoundCloud operates under branding guidelines.

Mobile backend-as-a-service is recommended for music app development. The process is extremely involved and requires a great deal of time coding. Using mobile backend-as-a-service cuts the costs for backend development, which allows for speedier release time to the market. The MBaas system is offered by several providers including Google Firebase, Kinvey and AWS mobile.

How Much Does It Cost?

Prices for the MBaas (Mobile back-end-as-a-service) systems are provided by their websites. They are comparable and display the information needed for companies to make educated decisions.
Using developers is another unique cost. This expenditure will depend on the app requirements. Local labor markets play a role in overall manpower cost.
Startup companies should note that using SoundCloud API's will require more developer hours, which will cost more money. This is because it is not available in Android or iOS SDK's.
It will take time to hire the proper developers since many of the skills in this labor market are niches. It is an expense that must be calculated in the planning stages.
Professional help should be considered if there are struggles with building a proper team for development.
Wrapping Up: How to Make an Internet Radio Player
There are many key elements to building a successful and effective music app. A startup company must develop an efficient development project team. The efforts will be largely customized.
However, there are some options that will allow for SDK's. A basic app development crew must consist of such professionals as a business analyst, UX/UI designers, iOS developers, Android developers, QA engineers, and a PM. The project delivery schedule and unique requirements will determine how many developers are needed. Designers should have a solid knowledge of menu navigation patterns.
Consult the mobile navigation menu examples since they are critical for app development. The PM of the project will be expected to have modern project management methods.
Readers, please share so people wishing to make music streaming apps such as an internet radio player learn what is entailed.

This post was made possible by the support of our readers.
Related Reading
These apps give you music. Also see apps that give you a more productive life.