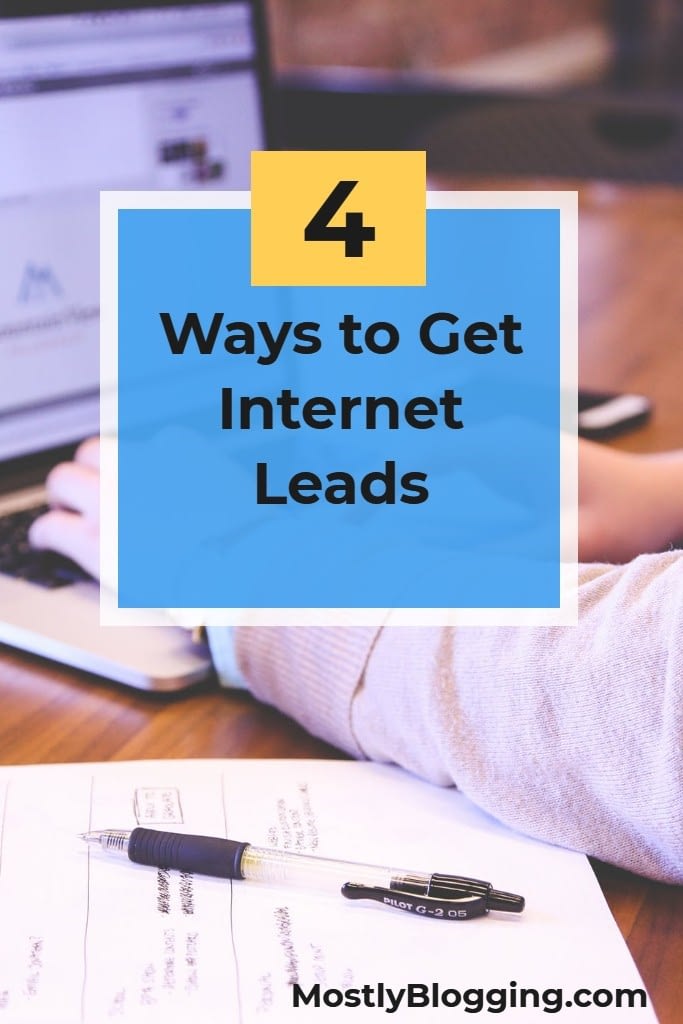 Do you know how to get internet leads?
Since I am a pro-blogger and freelancer writer, I am approached by companies who send me inquiries.
People ask me how I get these internet leads.
By reading this guide, you discover how to generate internet leads. Also, you learn the different types of strategies you can use to sell on the internet.
Digital Marketing Tips For Sales Training Professionals
For every sales professional, being trained in the sales process is crucial for being a successful salesperson.
But in this day and age, relying on traditional tactics will net very few internet leads. This goes for sales training teams.
You have a service that is catered specifically at enhancing salespeople's skills, so you need to understand that you need to adapt to the ever-changing environment. Digital selling is becoming more important than ever.
Here are some digital marketing tips that every sales training professional should get a firm grasp on.
Let's dive in and learn how to generate internet leads.
How Digital Marketing Influences Your Ability to Sell
A seasoned sales professional should already have developed a strong grasp on the selling process; however, digital media has influenced how a transaction begins and ends. One of the biggest obstacles in digital selling is lead generation. Today's consumer differs from that of decades ago. Therefore, you must adjust your selling strategies to match that of your digital marketing strategies.
Consumers want information, and they want it fast. Littered email and LinkedIn inboxes won't do the trick, and while cold-calling can still be effective, it won't be as effective as investing in a digital marketing plan. 
To cater to this new information-hungry consumer, you want to have people going directly to your website. There they will find the vital information they are looking for. The first step in their journey is to conduct a Google search. This is where putting the time and resources into developing a solid strategy comes into play. Most people will not click past the first page on a search engine, despite a single search yielding millions of results.
Strong lead generation in the digital age relies on ongoing marketing efforts, which will be outlined below. However, if you lack an informative and aesthetically pleasing website, that may bring on a whole other slew of issues.
What are Internet Leads?
An internet lead starts when someone interested in your business contacts you and asks you to reply with information about your business. Another term for internet leads are "inquiries" or "queries."
Effective Strategies to Generate Internet Leads
Do Your Research
Research is everything in marketing. Thorough research includes looking into the competition, specific companies, or analyzing a specific industry.
As you move through your research, consider leveraging publications and professional industry groups that can help give insight into the current industry state. This means you should follow larger corporations relevant to the industry you're working with, or connect with other business professionals from those fields. 
Related Reading: You can conduct competitive analysis with the SEOMoz Bar. Here is a MozBar for Chrome tutorial.
Be Active On Social Media
Social media isn't going away anytime soon, and to be a successful digital seller, you must have a strong online presence. LinkedIn and Twitter are fantastic platforms to utilize.
Social efforts will help establish your brand and identity, and it will allow you to connect with potential customers. "Social selling" is a newish term that is derived from digital marketing. In general, a social seller utilizes their profile and connections to develop meaningful relationships that could solidify a future deal.
Establishing a strong social media presence through platforms such as LinkedIn will not only help develop your network but will also enhance your credibility as a thought leader for your industry.
Know Your Target Audience
While it might sound redundant, knowing your audience is crucial to succeeding in the digital age. In the past, marketers would focus more on the product, not the audience. They would showcase its uses, how it works, and who can use it. Nowadays, specifically in the digital realm, marketing campaigns are tailor-made to their target audience.
For sales training professionals, you are looking to connect with other fellow salespeople. But that is a very vast audience in it, so you need to hone in on people within specific industries.
To generate valuable leads, you need to be targeting the right audience. There are several tools at your disposal to help connect with highly specific audiences through the platforms you wish to use, so it is important to find the right platform for managing them.
Having a customer relationship management tool (CRM) can help with organizing and managing your current and future relationships. Many companies already have invested in some form of CRM, but if you or your organization has not yet done so, it is recommended you do. Digital selling requires a high degree of managing relationships, and utilizing the right tools will help you be more efficient.
Create Digital Marketing Strategies
Digital marketing is an umbrella term for marketing in an online environment. Whether it's through social media, YouTube Ads, or influencer marketing, there are many different routes you can go. For sales training professionals, the most advantageous forms of digital marketing are social selling, SEO, and PPC.
Search engine optimization (SEO) and pay-per-click (PPC) are some of the most common digital marketing strategies. Both of these tactics will help bring your website to first rankings in a Google search, which is crucial for generating traffic.
The success of your search engine optimization relies heavily on keyword research. You need keyword tools such as Ubersuggest. For those of you without a budget, you can use these Ubersuggest alternatives.
SEO is an ongoing process, and its payoffs result in organic traffic. In contrast, PPC is a sponsored listing on a Google search page. Each time someone clicks on your sponsored listing, you have to pay a small fee.
This is a great low-risk investment early on, especially for very niche searches. Consumers are actively searching for information, and they most likely will not look past the first page of a search. So your website must rank high, otherwise, you will likely generate very little traffic through search results.
Internet Leads: FAQ
How Do I Get Internet Leads?
Engage in different forms of marketing to make business prospects aware of your business. Once they become aware, they send you inquiries about your product or service. They are internet leads.
What is the Best Place to Get Leads Online?
I find SEO the most effective while others prefer social media marketing.
How Do You Get Leads Fast?
Social media marketing generates internet leads much faster than search engine marketing which could take months or years.
Wrapping Up: How to Effectively Generate Internet Leads
In contrast to the other forms of digital marketing, social selling works by turning your audience into buyers. As mentioned above, creating a network through social platforms not only helps establish your credibility as a sales professional but also helps create an audience in which can be turned into buyers.
For social selling to work, you need to constantly engage with your networks. Developing relationships with other professionals across many industries will help open opportunities that can lead to sales. 
For professional sales training companies, utilizing the right tools, digital marketing techniques, and platforms will help you generate more leads. The digital realm has changed how we communicate with others and manage our relationships, and the same goes for connecting with potential customers. 
In closing, this post shared 4 actionable strategies to generate internet leads and make money online.
Readers please share, so marketers learn how to generate internet leads.
I look forward to your views in the comments section. Can you suggest additional ways to effectively generate internet leads?
About The Author
Alec C is a marketing spokesperson for a Minneapolis IT services provider who enjoys helping people make better marketing decisions.