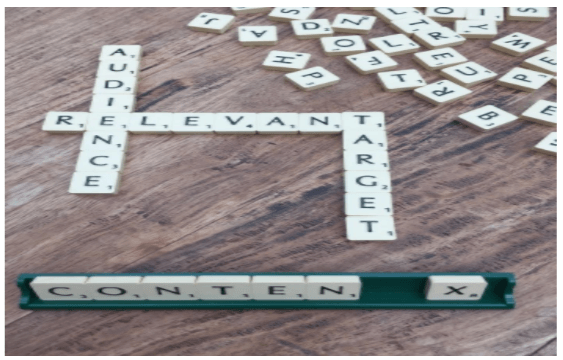 In today's Digital Age, there have been many complaints about the loss of interactive websites.
Website creators have chatbots responding for them.
Bloggers no longer respond to comments with the same consistency.
Online help desks can no longer be bothered to help. Instead, they refer their website visitors to forums and articles for assistance.
The feeling that you are visiting interactive websites is going away if it isn't already completely gone.
For example, I once sent a welcome email to a new subscriber. The man responded by saying he was offended by my "automated welcome" and promptly unsubscribed.
In addition, a commenter on my Virily review insisted that my Virily commenters were bots. Again I became defensive and tried to prove they weren't.
How can we give our website visitors the feeling that they are on interactive websites where they can engage with people instead of bots and automated answers?
Today's guest author is here to explain how you can create just that: interactive websites that will leave your visitors feeling like they interacted with exactly what you are– a human.
Her 4 tips are easy to follow and quick to implement.
How to Humanize Your Content
by Angela Baker
It used to be that it wasn't so hard for customers to see your humanity. All they had to do was to walk into your store or call you up on the phone. Nowadays, with the ever-increasing importance of the internet, that's a lot harder. Sure the World Wide Web makes it a lot easier to quickly inform and share, but it does take away that human touch. There are no longer smiling faces, interested eyes, or emotional reactions to what we've got to say.
People don't like that. They lament the faceless corporation. They bemoan the loss of the human contact. They miss the humanity of times gone by.
For that reason, you want to take any opportunity to bring the humanity back into your blog. Fortunately, that's not as hard as you may think. For example, you can make your content seem more human without too much effort. So how do you do that?
Lose the stuffy tone
I personally don't get why marketers think that they have to use formal language. Do they think that it impresses people more if they use fancy language that people will struggle to understand? Do they think their arguments are more believable in the third person than in the second? Or is it just that they see other people write this way and copy their style?
Whatever the reasons, you shouldn't do it. Speak normally. Use conversational language. And for Pete's sake, stay away from the jargon! Whenever you use a word that you think your grandmother would struggle with, you're using the wrong word.
Of course, you don't want to go too far. You don't want to fill your content with slang or write it in such a way that it rings false. But that still leaves a pretty wide band of how you should write your content. Take advantage of it.
Focus on relationships
Yes, you're trying to monetize your blog. Yes, you want to sell your product or service. Yes, your customers know that. Nonetheless, your content shouldn't first and foremost be about pushing sales down people's throats.
Instead, it should be about building relationships. That means focusing on giving people information and ideas, responding to people as people instead of as leads and showing genuine interest in what people are up to.
Personally, I advise moving away from such language as 'customer' and 'leads'. These are the kinds of words that strip a person interested in your product of their humanity and turn them instead into a number. And once you've done that, it is hard to put that person back in. Better never to do that at all and instead treat them as actual people right from the beginning.
Get professional writers and/or editors
Not a professional writer? Then you can't write. I know, you might think you can, but you can't. Writing is a lot harder than most people think it is. That's because when we write words we hear our inner voice narrating them. This voice has tone, speaking speed and other indicators of meaning. The moment your words go up on the page, however, that extra meaning is away.
And in that gap between what you think you're writing and what you're actually writing is where mistakes happen.
For that reason, bring in a high-quality editor or writer. These people will be able to make sure that whatever you want to say is actually what you end up saying. Yes, it will put you back a bit of money to bring in such a person, but if that means that your content marketing campaign actually does what it's supposed to, it's worth it. For that reason, find the right person to write for you.
Emotions and experiences
Those should be your focus – emotions, and experiences. If you can create positive emotional reactions with your customers, then you'll find it much easier to retain them. You don't do that with dry facts. Instead, you do that by finding the things that move them and then using those elements in your content.
The easiest way is to simply write about what keeps them busy. Find how it relates to your brand and then discuss these things. Even better, make these emotions and experiences a part of your brand identity. If your audience thinks relaxation is important, then that should become an integral part of your content's identity.
Of course, for that, you will have to know your audience, but hopefully, you already do.
Last words
Really, the best piece of advice I can give you about creating more human content is to stop pushing and instead start talking. Talk about the things that are important to your audience and talk about it in the language they can relate to. Do that effectively and for the long-haul and you'll build trust. And once you've got their trust, you're pretty much golden as then you can say anything about your product (within reason) and they'll accept that it's true. That's what it means when they trust you.
And then you'll find your humanization efforts already paying off.
Author Bio: Angela Baker is experienced specialist who is currently working as a freelance writer and trying to improve herself in the blogging career. She is always seeking to discover new ways for personal and professional growth and is convinced that it's always important to broaden horizons. That`s why Angela develops and improves her skills throughout the writing process to help and inspire people. You can connect with her on Facebook and ask questions related to the article.
Host Blogger's Comments:
Takeaways: How to Create Interactive Websites
Build relationships with your readers. Answer their questions, respond to their comments, solve their problems, and build their trust. Make people feel like people and not numbers or customers.
Find professional writers to create engaging content for you. You can easily outsource at sites like Upwork and Fiverr.
Make your content relevant to your target reader. Discuss their frustrations and their other emotions.
Use conversational language in your responses. This will give your reader the feeling that they really are visiting interactive websites.
In addition to Angela's suggestions, there are other ways you can create interactive websites.
Plugins can help. Plugins like the Google Maps Widget help you host interactive websites.
Create quizzes and polls. Interactive websites like Virily improve user experience by having quizzes.
When you boost your level of engagement, you enhance the feeling that there is a real person on the other side of the screen.
I look forward to your views in the comments section. Do you have any tips you can add?
Readers, please share so other content creators know how to create interactive websites.