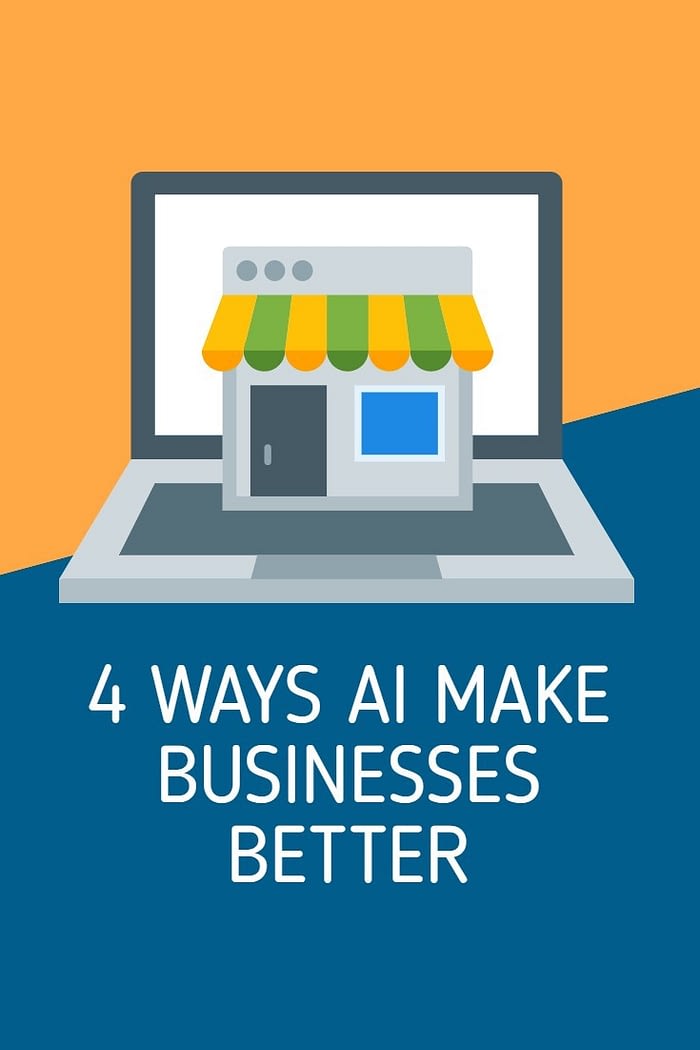 How Does AI Change the Game Around Data Analytics?
Contributed Post

You've likely been hearing the buzz around artificial intelligence (AI) and how it's set to disrupt all kinds of industries. AI continues to make an impact across the board — but the business intelligent technology and data analytics worlds are definitely seeing some major changes thanks to AI.

How Intelligent Technology Makes Data Analysis Better in Business
AI Powers Self-Service Analytics
Access to self-service analytics is actively changing the business landscape, especially compared to legacy platforms of years past.

The reason why so many teams are deploying self-service solutions is because they're capable of boosting data democratization and BI adoption (Business Intelligence Adoptions) throughout organizations. In essence, more people than ever before are getting the ability to take part in data analysis. AI is playing a huge role in this by simplifying how people can use BI tools. 

In the past, only data experts were able to create reports. With AI-driven BI from companies like ThoughtSpot, regular employees can now perform ad hoc reporting whenever they have a question. Search analytics tools work in a similar manner to a search engine. You simply have to type in a query — or even speak it, thanks to conversational analytics — and you'll immediately get a result with a best-fit chart. This is revolutionary in a couple ways. 

First, this greatly improves the efficiency of getting actionable insights from data. Instead of employees having to submit a request every time they have a question, they can just run queries on their own. This saves time for everyone and allows for things to move faster within an organization.

At the same time, data professionals won't have to spend as much of their precious time working on reports that can now be done by other employees. Instead, they can focus their energy on higher-level data tasks. 

AI Automatically Uncovers Insights
As we mentioned above, search-driven analytics have been democratizing data, allowing employees of all stripes to ask questions and get answers directly.

But AI-driven analytics are going further, actually doing the heavy lifting of uncovering insights and pushing them to human users.

Here's an example: A merchandiser at a retail company queries top-performing products by SKU (Stock Keeping Unit, a code) each week and creates a report. But what this merchandiser might not know to look for is top products among a specific demographic of shoppers in a specific zip code during a specific time range. The AI algorithms, however, are equipped to detect insights like these and bring them to humans' attention so they can act accordingly.

AI Helps Users Find Answers, Fast
It's putting it lightly to say uncovering certain insights within billions of rows of data is like trying to find a needle in a haystack. This is an ongoing task that can take analysts an exorbitant amount of time and effort.

AI can alleviate this cumbersome task, helping users find insights within huge data volumes in seconds. Potentially useful patterns, trends, anomalies, and causal relationships are pushed onto the radar of decision-makers throughout the organization. Then analysts are free to work on more strategic tasks rather than manually "sifting for gold," so to speak.

AI Enables More Data Collection
With the infusion of AI in analytics, there are continually more opportunities for organizations to collect more data. This is possible through a combination of AI and cloud-based Internet-of-Things devices. 

With this kind of modern approach, sensors can be placed almost anywhere. This allows for a constant flow of precise data. But furthermore, it lets businesses expand their data capabilities to places that never would have been possible in the past.

Artificial intelligence is set to make a huge impact on our world. This is certainly true in data analytics, where it's already vastly improving capabilities across the board.
Readers, please share so business owners discover how to use intelligent technology to improve their business.
I look forward to your views in the comments section. Do you have any suggestions for using intelligent technology?
This post was made possible by the support of our readers.