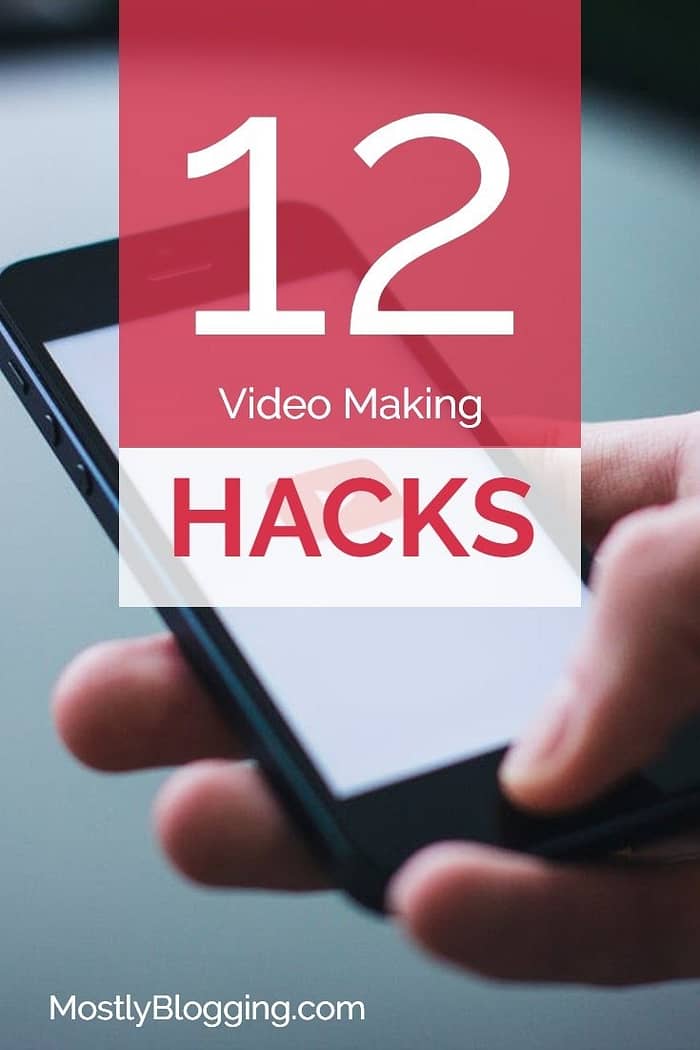 Social media video production.
Sounds complicated.
After all, you have to have a working knowledge of social media and video production.
Clearly, you don't conduct social media marketing and video marketing in isolation from each other.
By the time you're done reading this post, you'll know:
Why you should use videos to market your products or services on social media sites.
News about using Instasize online to make videos.
Which apps like Instasize are available for you to use.
How to make videos to use on social media sites.
The best part: Many of the tools recommended in this post are free.
Let's get started.
Why Should You Engage in Social Media Video Production?
There are many reasons you need to make videos.
First, many social media users wonder why their content doesn't get as much visibility as they expect.
Are you aware of the following hack to get more social media visibility?
You need to use videos on social media sites.
Here's why:
Social media algorithms are biased in favor of videos.
It's true! Social media sites like Instagram and Facebook give advantages to videos since videos take longer to view.
Therefore, videos keep people on the site longer improving the site's bounce rate.
As you can see, if you want your content to get more visibility on social media sites, it needs to contain videos.
Next, using videos is actually a time-saving technique.
Here's why:
Using videos is a form of cross-promotion.
For example, you can send your video to YouTube and other social media sites. Therefore, just by making one video, you can promote on many different social media sites.
Why Should You Vlog?
Vlogging is defined as making short videos for a blog. Vlogging is also known as video blogging.
To put it plainly, a video blog is a blog that utilizes video as its essential media source, as opposed to just content or sound.
Everyone is doing it. Bloggers are adding video segments to their blogs every day.
Did you know using videos in your posts is a great way to get a boost in Google's Search Engine Results Pages (SERPs)? Since video is an extraordinary method to get a ranking in Google, this media is getting extremely famous.
Videos are engaging. This is an extraordinary method that keeps individuals returning to your site.
Video production also boosts your brand since your videos show you as an authority.
Next, you can make money by making videos. For example, making your very own blog videos is an incredible method to exhibit your self-start venture opportunity.
In addition, making a blog video can be fun. I have fun choosing the music, the graphics, and the fonts.
Also, these sorts of videos have incredible potential for circulating around the web. In other words, your video could go viral.
Making a video is cost-effective. As time passes, video blog creation tools are getting more affordable and simpler to utilize.
What's more, since they are typically less formal, bloggers like to keep them on their blogs. I actually greet visitors to my blog with a video at the top of my About Me page.
[See these
instructions to embed a video on your blog
.]
Tips and Tricks for Starting a Blog with Videos
You can make short video cuts utilizing PDAs (a Palm Top computer), advanced cameras and use them as posts.
If you are using the video to promote your post on social media, add some relevant content or pictures in the video to add significance to the blog post.
(If you are worried about how to start a blog, then here are available complete guidelines.)
How does social media video production work?
Making a video for social media is the same as making a video for your blog.
When utilizing video blogging, you should keep the video less than 2 minutes.
Anybody today can make videos with innovation.
You can utilize your cell phone. I do, so I'm constantly prepared.
Instasize Online
Instasize is a popular choice for video making.
Did you know as of this writing 4,000 people search for information on how to use Instasize online without the app?
Instasize is commonly known as an app that lets you make videos on the go.
There are many advantages to using this popular video making tool.
For example, Instasize lets you use free music and has many exciting font choices.
The tech support staff at the company are friendly.
You can use your Instasize videos across social media channels.
Yet, not everyone always has access to a phone app. Some people might prefer looking at a bigger screen on their desktop. For this reason, you need to use Instasize online as well as the app.
News About Instasize Online
Instasize's editor is polishing Instasize's online functionality so Instasize online will be available for use by the general public.
Let's see how the Instasize app works and previews of how Instasize online will work in the future.
I was writing a post about how to measure social media effectiveness. I knew I'd need a graphic as my dominant image for the post.
How about a laptop?
In the near future, you will follow these instructions for using Instasize online:
Step 1: You will go to https://instasize.com/photo-editor and upload the photo you want to edit.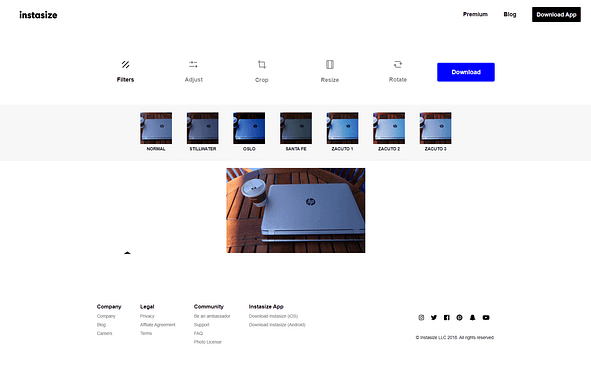 Look at all the options you have!
My original photo is rather dark. Yet, the Zacuto 3 filter definitely lightens the photo.
Step 2: Click Adjust and adjust the brightness, the contrast, and the saturation.
I turned up both the brightness and the saturation.
These levers default to center. If you make a mistake, just put them back to the center.
Step 3: Resize. I made the width of the photo 1024. Click Apply when you're done resizing.
When you're ready, click Download.
Look:
This is the original photo.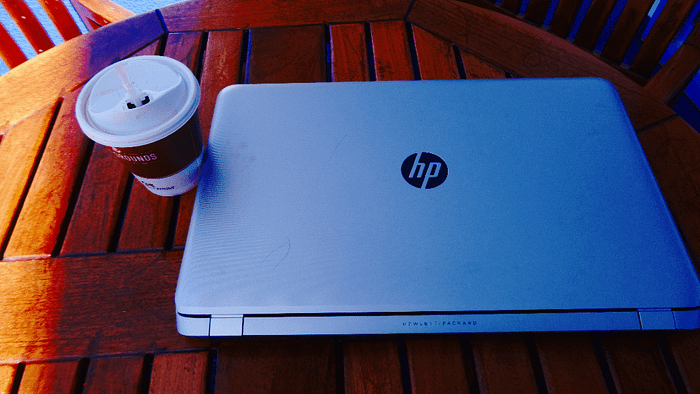 Can you tell the browns are much richer in the bottom photo?
Suppose I wanted to take the photo and turn it into a blog graphic with text?
For now, use the Instasize app available at Google Play and the App Store.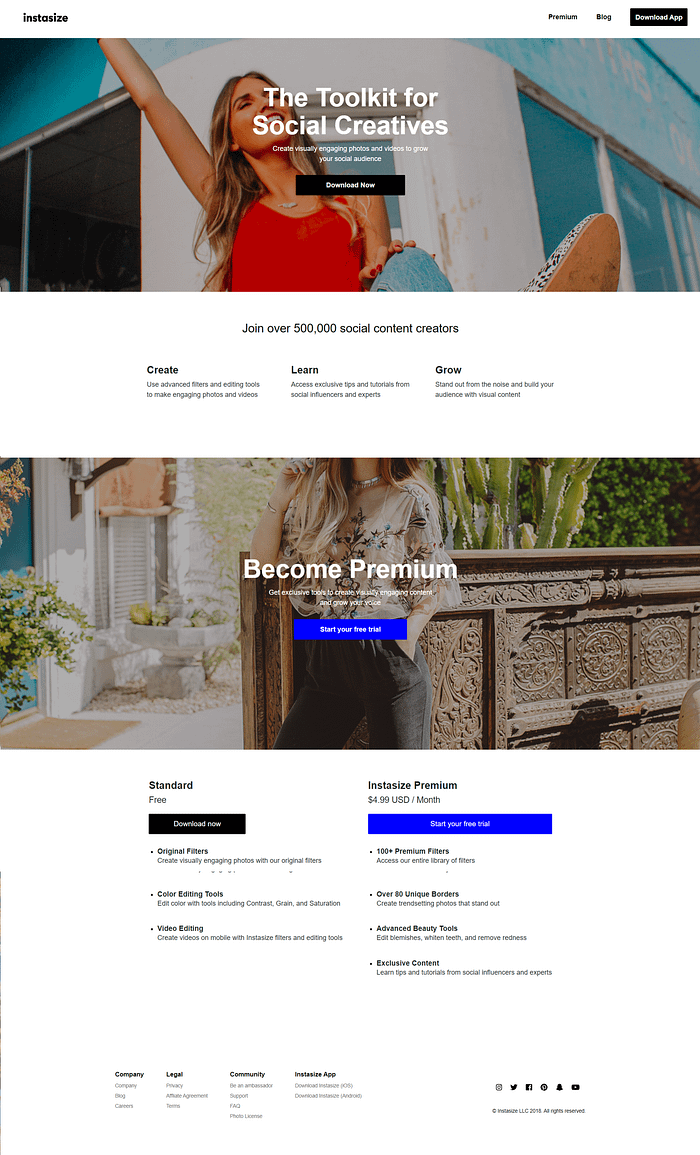 As you can see by these screenshots, previews of Instasize online, the company is rapidly optimizing Instasize's online features.
When will Instasize online be ready?
The company assures me Instasize online will be ready to use in a few months.
Pricing
As you can see from the screenshot, using the Instasize app is free if all you need are basic edits.
On the other hand, more dynamic features of the tool are available with the $4.99 a month premium plan.
Apps Like Instasize
There are many other free smartphone apps and desktop programs you can use besides Instasize.
In addition to Instasize, these are my favorite video-making tools:
Adobe Spark
Lumen5
Lumen5 is not an app but an amazing free service that makes your videos from your blog's RSS feed. I definitely recommend Lumen5 as an Instasize alternative.
Periscope is a video-making app for Twitter.
[Related: Tutorials are available for Lumen 5 and Spark Video.]
Animated Video Makers:
[Related: Renderforest Tutorial]
[Related: PixTeller Animated Video Maker Tutorial]
Tips for Social Media Video Production
In the video, show your face. People trust people they can see.
Show a demonstration in the video of how to use your product.
If you have a service, have video testimonials of happy clients.
Use free tools available to you. I prefer the tools mentioned in this post like Instasize and the Instasize alternative Adobe Spark.
Use Lumen 5 to save time. Lumen 5 makes a video for you. You can go in and change the music or the pictures if you want. Then, you can use the video across social media sites.
Have music. People like to be entertained, and music is attention-getting and engaging.
Keep the video short. The video should be at the most seven-minutes long.
If you have an ad, you should put the ad in the middle. People will sit through the video to see the ad.
Include a link to where people can find your product, service, or content Put the link in the caption where it will be live.
Use hashtags wherever you promote your content.
Share your video across social media channels.
Include your logo at the end. Introbrand will make an animated logo for you. Do you want to see mine?
Takeaways: Social Media Video Production
Later on, everybody will utilize video as their essential wellspring of promoting, and on the off chance that you aren't, you'll be abandoned by your community.
Individuals need to know who they are working with. It's the same as in the corporate world.
It will end up being the standard and you should video to profit on the web.
If you're looking for traffic and not for profit, blogging is the most straightforward approach to rank on Google rapidly especially if you embed a video in your blog post.
This results in extraordinary traffic for your self-start venture.
Make loads of videos and mess around with them. They don't need to be proficient, they simply must be you.
Wrapping Up: Instasize Online and Apps Like Instasize
In closing, adding a video to your blog adds assurance to the familiar axiom that a picture is worth a thousand words.
Readers, please share so bloggers and vloggers learn these vlogging tips.
I look forward to your views in the comments section. Do you have any social media video production hacks you can add?
Author Bios:
Cindy is a full-time Web promoting business visionary who has practical experience in helping other people manufacture a fruitful Web business.

Janice Wald is the founder of MostlyBlogging.com and co-founder of the Mostly Blogging Academy. She is an ebook author, blogger, blogging coach, blogging judge, freelance writer, and speaker. She won the Best Internet Marketer Award and the Best Blogger Award at the 2021 Infinity Blog Awards. Wald was also nominated as 2019 Best Internet Marketer by the Infinity Blog Awards and in 2017 as the Most Informative Blogger by the London Bloggers Bash. She's been featured on Small Business Trends, the Huffington Post, and Lifehack.
This post was made possible by the support of our readers.