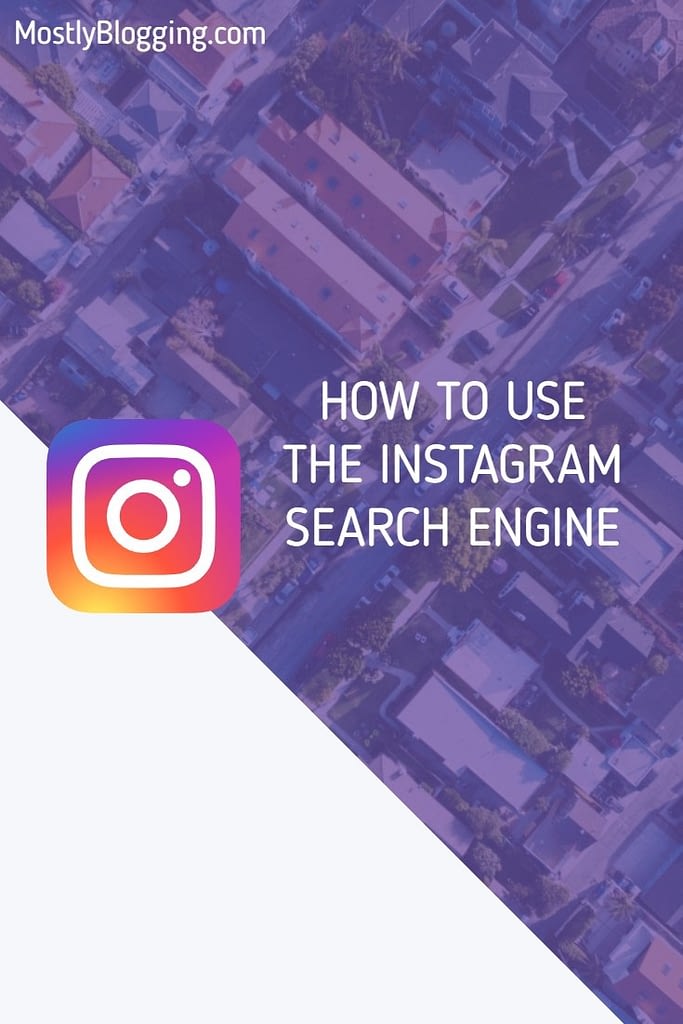 Are you familiar with the Instagram search engine?
Many social media sites are search engines. Pinterest, YouTube, and Reddit subreddits are some examples.
This guide explains how to use the Instagram search engine.
Here's how the Instagram search engine can work in your favor:
Use the Instagram Alt Tag
Optimize your bio with keywords
Use hashtags
Instagram has become a potential platform for business marketing; the one billion active users constitute an ideal target audience.
This social media platform has outgrown many social media giants aiding enterprises to drive growth.
With such a vast target audience, it becomes difficult to market to all users.
Instead of reaching everyone, businesses are starting with specific Instagram audiences and then following the rule of expansion.
Making the viewer engage with your brand, and creating sales opportunities is crucial and needs to be highlighted.
Understanding the needs and wants of the customers and using search engine optimization techniques is essential.
An Instagram search engine is so helpful, the Gramfind blog has one appearing on the website.
In light of this, the below pointers about the Instagram search engine will help to build your brand successfully on the social media platform.
By the time you are done reading, you will know how to buy likes on Instagram, optimize your Instagram account, use the Instagram search engine, and use keywords and hashtags.
Let's get started learning about the Instagram search engine.
Optimize Your Instagram Account and Buy Likes on Instagram
You have to optimize your Instagram profile for the best user experience.
There are several ways to drive traffic to your Instagram account.
You can buy likes on Instagram and expand your reach to newer audiences.
Related Reading: Instagram Automation: What You Need to Know About Instazood in 2020
A public profile with an on-brand profile image attracts the viewers to check out your business's product and service offerings.
One of the first steps you must take toward growing your Instagram reach is through optimizing your business profile. Driving traffic to your Instagram account will not benefit you in the long-run if your profile is not optimized for the best user experience.
Keep a searchable and recognizable username that followers can connect and relate to easily. Also, add a trackable link in your bio that will direct the traffic to your website. Such Instagram tricks are easy to follow, but businesspeople focus on high-end strategies ignoring the basics.
Did You Know About Instagram Alt Text?
The Instagram alt text is an innovative feature that is trending in the world of social media. This feature enables the users to write attractive captions for their photos. Technically, this feature is for visually impaired users for a better Instagram experience.
Nonetheless, you can use this feature to build the publicity of your brand. The application will populate the alt-text options for the photos to use this feature to write or select the relevant captions.
Use Keywords Appropriately and Wisely
Start with pinpointing your primary and secondary keywords. Proper analysis of the keyword algorithm will further get you ready on the platform, and the viewers can easily spot your brand on the search bar of the app.
You have to add your primary keyword in the username and the display name. For your brand to show up in the top list in the search bar, you have to carry out several permutations and combinations within the application to portray the desired top of search positioning.
Secondary keywords constitute the phrases that orbit and revolve around the primary keyword.
Identify the most searched keywords on the application and check if you can use these as your secondary keywords.
Remember: There are separate audiences for primary and secondary keywords. Secondary keywords work best for searching for people who are not in your primary product interests but are still interested in your product.
You have to treat your hashtags as your keywords to attract viewers. Every post on Instagram needs crucial work in terms of hashtags, and it is an ongoing process and requires specific attention.
Not all users will search for your brand directly. Hence, you will have to use hashtags so that users discover you through related hashtags.
Create a hashtag strategy for your posts. Before that, group your products and services and categorize them into sub-domains, and create specific hashtags for the sub-domains. Post-specific hashtags increase the chance of an appealing diverse and broader audience.
A grave mistake business people commit is using hashtags that are not relevant to the post. It can cause the viewers to lose interest in your brand and proclaim your business as a fake marketing haul. The negativity can hamper your brand, so the key is to develop various hashtags and an on-point relevance to the posts.
Captions Work Wonders
On this self-contained search engine, captions also have a significant potential to attract viewers.
You should craft an engaging caption that will make the post interesting and appeal to new viewers too. Apart from grabbing the users' attention, the right caption can help in showing up your post in the search results.
Instagram Search Engine: FAQ
Is Instagram a search engine?
How does the Instagram search engine work?
The Instagram search engine works the way search engine optimization works for other purposes. Use the Instagram Alt Tag, optimize your bio with keywords, and use hashtags.
Wrapping Up: Instagram Search Engine
Takeaways
This post taught 5 ways to grow your brand on Instagram:
Buy likes
Optimize your Instagram profile
Use primary and secondary keywords
Use hashtags
Use captions
There are many advantages to using Instagram including being able to use the Instagram search engine.
The developers have created Instagram in a way that works like a mini search engine in itself. An increasing number of people search on Instagram to buy goods from small business owners. So make the most of this marketing trend.
The key is not to merge your existing SEO strategies with the application, instead explore Instagram SEO to drive growth. A businessperson should think of using the Instagram search engine. The application has built-in functions for searching.
Author: Randy Stark
Readers, please share so other Instagram users learn how to use the Instagram search engine.
I look forward to your views in the comments section. Do you use the Instagram search engine? Do you use the Instagram search bar to find what you are looking for? Do you use Instagram SEO and optimize your bio with keywords and use the alt-text for your image?
Related Posts
For more Instagram hacks check out this Mostly Blogging article: How to Get More Instagram Followers [2020 Cheat Sheet], 19 Easy Ways