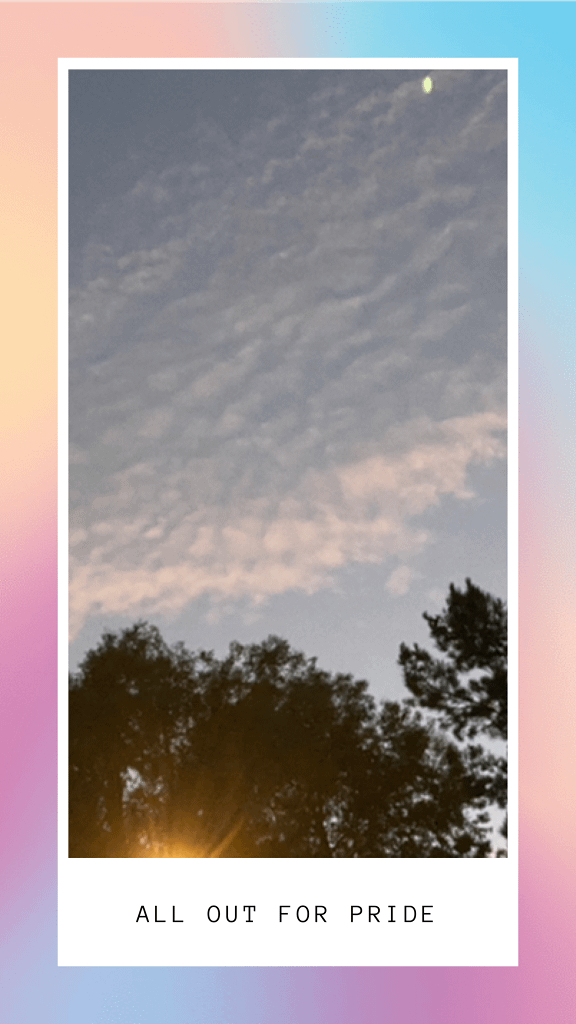 Do you need quote maker software?
Here you will find many quote creator choices.
Your choices for online quote maker are free and easy-to-use. They are quick to use as well.
You will find so many quote maker apps in this guide, you won't know which free quote maker to use first.
At the end, in the comments, after reading this guide, tell me which you believe is the best quote maker app.
If you are looking for a free app for making Instagram quotes, you are in luck.
You can use these Instagram quote maker tools to make your quote graphics and then place them on Facebook or any social media site. I know people who used these tools to make beautiful tools to cheer people up on Facebook.
Your quotes will look so visually pleasing, people will think you are a professional quotes creator.
Let's get started learning how to make beautiful Instagram quotes.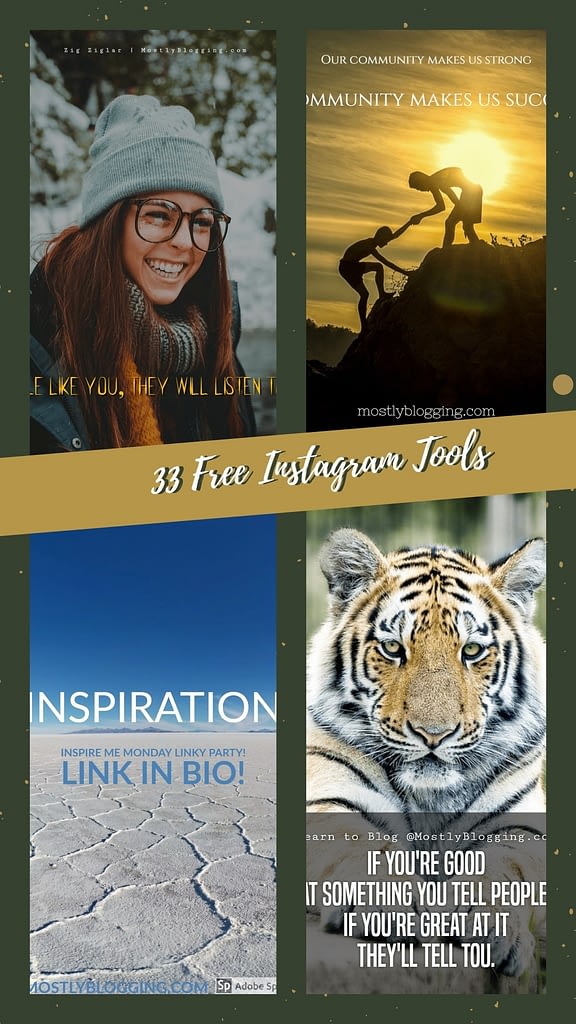 Could you use a free online quote maker?
If so, you've come to the right place.
Many people find growing your Instagram followers a mystery.
There's no science involved contrary to popular belief.
Emotional appeals win the day on this popular photo-sharing site.
Can you believe Instagram boasts 800 million users according to statistics?
Instagram is still growing. You should use this popular social media site to promote your blog post content.
How?
The Instagram crowd loves visually pleasing inspirational quotes. You should use these tools to market your blog post content on Instagram.
You can have quotations about anything. Happiness, wisdom, motivation, humor, and success are popular topics for quotes, but there are no limitations. You can have quotes about whatever content your mind can envision.
Use these Instagram quote maker tools to make your quote posts and you'll wow the Instagram crowd and your followers will grow.
Many of these Instagram quote maker tools you can use with or without photos. If you choose to include photos, PicArt's online photo editor can help you edit them.
This post will explain how to use an Instagram quote maker online and with apps.
Other helpful Instagram tools are covered as well.
In addition, to Instagram post maker tools, this post contains tutorials on how to use two of the tools, Linktr.ee and Typorama.
Did I forget to mention?
These 35 tools are easy to use and are all free.
Your creations can actually be used in your blog posts and on other social media sites in addition to Instagram. For example, you can send them out in a tweet on Twitter.
By the time we're done, you won't be able to decide which is the best quote maker app. You'll have so many powerful choices.
You'll find a bonus tip at the end of this post.
Get ready to please with inspiring quotes and watch your Instagram followers grow.
Let's meet your arsenal of quote maker apps.
Consider these comments I've read in the Sharing Inspiring Promoting Facebook group and in other places online:
"Can you please share some more posts on recent social media apps that are free to use as well as effective?" ~ Donna
"Janice, which Instagram unfollower tool are you using? I need to clean up my account of non-followers."
"Do you use a scheduler for IG and if so which?"
"How do you prepare a 'rich' pic and how do you add your details to your photo?"
"Do you Regram, if so which program do you use?"
"Still learning. IG is not easy to crack…at least for me! Still struggling!"
"I am an absolute Instagram virgin and I can't say that about many things 
"
"Which program do you use to produce all those awesome IG pics you post?"
Do you want people to call your Instagram posts "awesome" as well?
Read on to discover how you can also produce "awesome" Instagram posts and the other answers to these questions.
How to Create Instagram Quote Posts
You Need an Instagram Quote Maker
Quotes Creator You can find the quotes anywhere. You can use Google or Pinterest, for example.
This is an example of an Instagram quote post without a photo using Quotes Creator.


This is an example of an Instagram quote post with a photo using Quotes Creator.

Quote Cover Go to QuotesCover.com. Click Topic. Browse through popular topics. Click on the topic you'd like a quote for.  


---

Image Quotes This app has many categories. Pick a topic based on your content, and you'll be shown colorful Instagram templates with inspirational quotes you can modify.


---

Followers App I use the Followers app to unfollow people who've unfollowed me or who aren't following me back. Since Instagram only allows you to follow up to 7500 people, using this app is important.


---

Lumen 5 Use Lumen 5 to put videos on Instagram. Lumen 5 even has an option for square videos, the perfect size for Instagram. More information about Lumen 5 can be found in this tutorial.


---

Animoto videos already come in an Instagram-sized square but you can't use their stock photos and has tacky-looking watermarks. Note: You can remove the Animoto watermark if you pay for the tool. More information about Animoto can be found by reading this tutorial.


---

PixTeller has Instagram post templates.  [Read: How to use PixTeller to make dazzling inspirational images, a guide.]


---

Buffer You can use to schedule Instagram posts. Buffer schedules many posts directly to Instagram. When I need an Instagram scheduling tool, I choose Buffer. In a recent interview, many people cited Buffer as the best social media app.


---

Linktr.ee Wouldn't it be great if you could have many live links in your Instagram bio? Instagram influencer Lady Boss Blogger uses Linktr.ee since Instagram only allows one live link in our bio. By combining links, which Linktr.ee allows us to do when someone goes to check out your profile, they'll find more than one. Linktr.ee even comes with analytics so you can see how many people are clicking on your links.  Steps: Go to https://linktr.ee, continue with Instagram, select the free plan. Click Add New Button/Link. Paste your link and give it a title. You can even change the color of the background people see behind your links on their phones by clicking Settings.Linktr.ee is a tree of links, which is what people will see, certainly more than the one Instagram allows you. You can also have your links in any order. I currently have 16 live links. If you click the link, you'll see I have buttons to calls to action I want people to take: Hire me, sign up for my blog, and buy my ebook.
I interviewed Cameron from Linktr.ee about the benefits of using Linktr.ee. He responded, "Linktr.ee isn't built to build your followers. It is built so your followers can access more of your content."

 

---

Adobe Spark This popular app allows you to change the color palettes so your Instagram posts look good side by side without clashing colors. In addition, Adobe Spark's effects include animation which could engage your followers. You can also use Adobe Spark to make content for Instagram stories. In an interview about the best social media apps, blogger Harsh Agrawal claimed Adobe Spark was the best social media app.


This Instagram post was made with Adobe Spark.

---

Regrammer Repost other people's Instagram photos. I use Regrammer to repost interviews I've been included in. Just copy the link into the app. Regrammer is easy to use. There are many advantages to sharing other people's content. Use the Regrammer app and you can show other people's Instagram posts in your photo grid.


---

Quotes Maker I had an easy time using the Quotes Maker app off-line when I needed an Instagram quote maker on my cruise where the Internet is not always accessible. I prefer an Instagram Quote Maker which provides a free stock photo, but Quotes Creator allows you to add your own photos if using your own photos is what you prefer.


---

Snapseed I use Buffer to schedule my Snapseed posts. By changing the font styles, you are able to change the importance of the words in the quote.  People are curious about this app. Since I've published a Snapseed tutorial, I'm able to see there is great interest coming from search engines.


---

Image Quote Using an Instagram quote maker doesn't need to be time-consuming at all. You don't even need a graphic and your quote post can still be popular as long as your quote is inspirational.


 

Hashtag Tools

---

Hashtagify Hashtags enable people interested in your content to find your posts. Use tools to find these hashtags. Hashtagify has an advantage over other Instagram hashtag tools. The other tools already have your hashtag in relevant groups. Often I have trouble finding groups that match my content. "Organization tips" is an example. I just go to Hashtagify, and type in "Organization." In a second, I know the popularity of the hashtag and see a Word Cloud full of relevant hashtags.


---

Trendspottr. Although I don't use Trendspottr to find popular Instagram hashtags, I know others who do.


---

Top Hashtags I use Top Hashtags to find popular Instagram hashtag groupings.


---

TagBlender  I had difficulty using the "blender" function. However, TagBlender does offer you many categories of hashtags. Once you click a category, you'll see many subcategories of those hashtags already compiled for you. Just copy and paste! Instagram only allows 30 hashtags so these are assembled into groups of 10. Pick 3 groups and you can have multiple hashtag categories.


---

HashtagforLikes HashtagforLikes resembles TagBlender but without the blender capability. You'll find many hashtag groupings here already assembled for you.


---

Canva When I post about graphic design tools, commenters often write that their go-to tool for graphic-making is Canva.


---

Canva app Discovering the Canva app was exciting. I can use Canva's Instagram quote maker on the go. When using the Canva app, if you want to make an Instagram Story, scroll through the selections at the top until you see "Your Story." Click and you'll see the Instagram story templates.


---

Fotor has Instagram posts templates as well as collage templates in case you want to use a collage of photos as your image. Fotor was used to make the collage for the dominant graphic for this post.


---

Fotor app Click the large circle in the middle at the bottom of the screen to edit an existing photo, a new photo, or make a collage.


---

QuickSave (Originally InstaSave) app helps you save, download, and repost public Instagram social network photos and videos to your phone. I have never used it since it's only available for Android.


---

Typorama. Currently, Typorama is my favorite Instagram quote maker. I'm loving the ability to vary my text with this cool free app. The best part: Typorama provides royalty free stock photos from Pixabay and Unsplash, so I don't even need to find a photo.  By varying the font template, you can change the emphasis on individual words. Note: This post ends with a Typorama tutorial.


---

Preview app  I hope the people over at Preview don't read this review. If they do, they may start charging. I rely on the Preview app to see how my Instagram posts will look next to each other before I post them, hence the name "Preview." You can rearrange the posts to see how they look with the other colors or topics in your grid. You can save hashtag combinations and see the analytics so you know which combinations generate the best results. You can also type in your captions, create groups of hashtags, and schedule the posts so
that you get a push notification when it's time to post. I use the free version but you can pay up for advanced analytics that will tell you what time to post.

 

---

PLANN PLANN has similar capabilities to the Preview app. You can also get more advanced features if you pay for a premium account. Jenna Kutcher recommends the PLANN app. I have never used PLANN since my go-to preview tool is Preview.


---

WhenToPost I recently downloaded the WhenToPost app, and I already like it. It tells me when to post, when not to post, and the different times each day I should post. So far, the app is definitely living up to its name based on the engagement I am getting. Also, the times each day I should post agree with the times the Buffer app recommends I post which gives me confidence in this app.


---

IGTV Share your recorded videos! This is in contrast to Instagram Live where people share live streaming videos. You can take previously recorded videos and put them on your Instagram TV. At the time of this writing, I have not yet used IGTV, but I plan to.


---

Pinterest I realize it's unusual for the tool of one social media site to be another social media site. However, Pinterest can help you use Instagram in several ways. First, since the Instagram crowd loves inspirational quotes, you can use the Pinterest search bar to find inspirational quotes. Since I help entrepreneurs, when I use Pinterest to find Instagram quotes, I search "inspirational entrepreneur quotes." Next, by searching "Instagram photo grid," you will discover many Instagram layout ideas for your photo grid.


---

Instagram Polls are a great way of surveying your social media followers if you want to conduct a survey. 


---

Recite turns quotes into Instagram-sized graphics even though they are not perfect squares.  UPDATE: June 2019 The link to Recite isn't operational, so it's possible the site folded.


---

Hootsuite Like Buffer, you can use Hootsuite to schedule your Instagram posts. Although I choose Buffer as my Instagram scheduling tool, many people prefer Hootsuite.


---

Telegram Are you a member of an Instagram engagement group? If you are, you might be familiar with the Telegram app which Instagrammers use to communicate and send requests for engagement.


---
As you can see, the app also tells you how many Likes your posts have received.
Do you see why you need an Instagram quote maker? Eight of my nine most popular Instagram posts contain quotes. If you would like to see the rest of my Instagram photo grid, here is the link to my Instagram account.
UPDATES: Bonus Tips
Since publishing this post, I discovered more Instagram quote makers:
Slickwords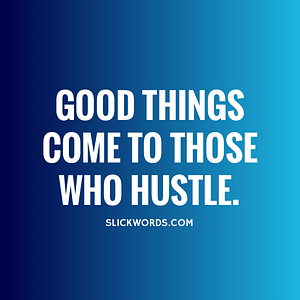 You can choose quotes from many categories. For example, Slickwords has quotes about success, relationships, and travel.
You can choose from the many quotes Slickwords provides or make your own.
Slickwords is currently one of my favorite quotes creator apps to use online.
You can use this quote maker online, which is what I prefer, or you can use it on your smartphone by going to your browser at Slickwords.com.
At the time of this writing, Slickwords does not have an iPhone app. I don't know about this quote maker app for Android since I'm an iPhone user.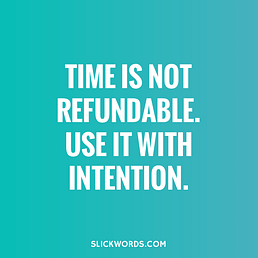 This Instagram post was also made with the Slickwords Instagram quote maker. This time, however, I provided the quote and not Slickwords like in the preceding example.
I like this flexibility. Slickwords provides the inspirational quotes or lets me provide my own.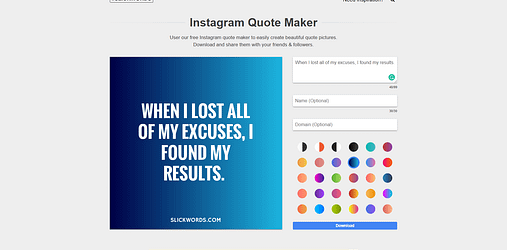 When you provide your own quotes, Slickwords offers you the choice of colors you see on the right.
Updates
September 2020
Canva Stories
Canva has a new app, Canva Stories. The app is designed for use with Stories and videos.
Would you like to see an example? Look at the dominant graphic for this post. Do you see the caption that came with the template, "All out for pride?" 
I will use this to advertise my blogging tips newsletter. In other words, be a proud blogger with my tips. 
The Canva Stories app is free. 
June 2020
PosterMyWall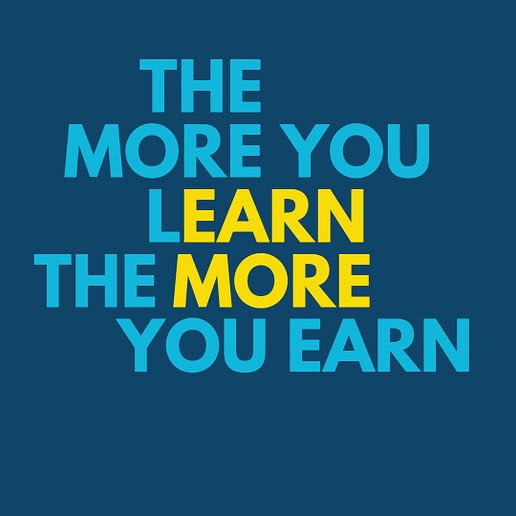 May 2020
I discovered both PicsArt and Snappa have Instagram quote makers this month. 
After using Snappa for years, I just started using the tool as an Instagram quote maker. PicsArt is a new tool for me bringing me loads of fun and creativity. I'm enjoying using it during the Coronavirus Shelter-in-Place.
If you don't have a budget for graphic design tools, I recommend you use PicsArt since it's a free app. Snappa is a premium tool.  
PicsArt

Snappa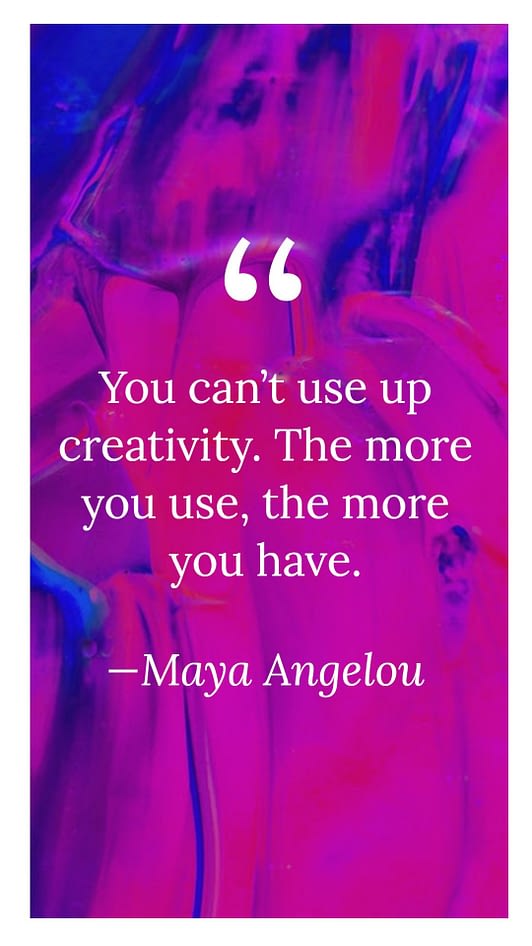 Snappa has quotes; therefore, you can use Snappa as your Instagram quote maker. 
Note: Snappa is a premium tool. 
If you are interested, go to Snappa.com.
March 2020
Look: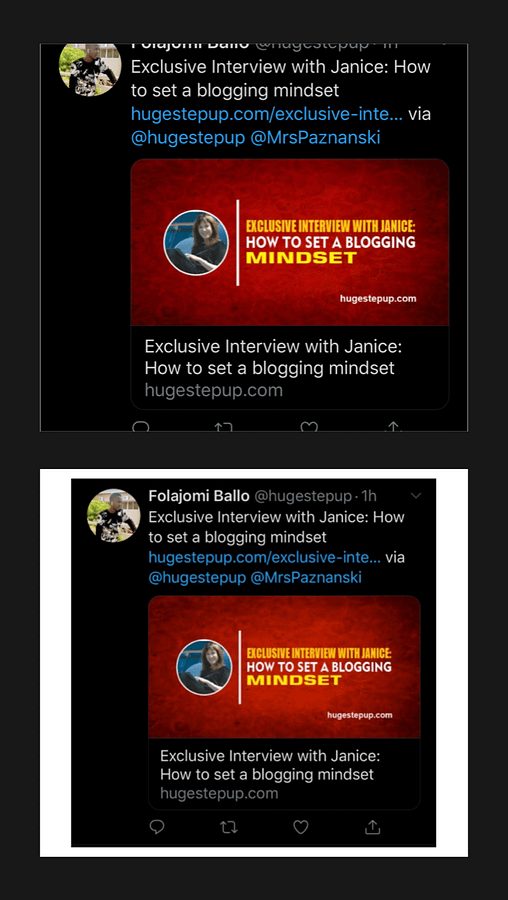 Squaready is an extremely helpful app.
Compare the two versions of this image. 
The top is too big for Instagram. 
Excited I received this exposure on Twitter, I put the top screenshot on Instagram where it looks poor since it's too big for my Instagram feed.
The bottom image was doctored with the free Squaready app. Now, a square-shape, it's a perfect size for Instagram. 
If you receive testimonials on Twitter, take advantage of Squaready's ability to reshape a screenshot for Instagram. Your testimonial will receive exposure in two places which extends your branding. 
January 2019
Since publishing, I discovered the Over app which is a helpful Instagram quote maker. 
How to Use the Typorama Instagram Quote Maker in conjunction with other tools:
Step 1: Go to the Typorama app. I search for the keyword of a photo I need. I add the cool text and save my new Instagram post to my phone.
Step 2: I go to Preview to see how the colors will look side by side.
Step 3: I go to my Buffer app and upload the photo.
Step 4: I go to Pages on my iPhone and copy the relevant hashtag group. You can and should do this in the Preview app since you'll get analytics as to how well your hashtag groups are performing.
Step 5: I paste the relevant hashtag group into my Buffer queue. Buffer optimizes so I let it choose the times to schedule my posts.
Wrapping Up: Free Instagram Quote Maker
A quote making tool is also called a quotation maker.
In closing, many of these quote creator tools can also be used to make your blog graphics. Just look for a "resize" button to seamlessly change the dimension and effortlessly go from blog graphic to Instagram quote maker.
Stand-alone, they can also be used in your blog posts. Instagram offers an embed code so you can embed your creation in your blog post. When you publish your article, your readers will see your quote posts. For example, you've seen many of mine in this post. Now that you've read this guide, you can create your own.
Several of the examples from my photo grid contain watermarks. If you pay for a premium account, the watermarks will be removed.
Many free Instagram quote maker tools are available to you but these are the tools that I use to make an Instagram post to add to my photo grid. In the event I haven't used these tools, I recommend them based on my research.
When you capture the essence of a quotation in a quote post, you'll wow the Instagram crowd.
Making an Instagram quote post is a win-win. You get to express your creativity while you make the Instagram crowd smile.
Readers, please share so other bloggers and Instagram users learn about these Instagram quote maker tools and other Instagram marketing tools.
Are you familiar with quotes maker software? Which online quote maker you recommend? What is your favorite inspirational quote maker? I look forward to your suggestions in the comments section.
MORE UPDATES
April 2020
PicsArt
The PicsArt app is free. This versatile graphic design tool can also be accessed online here.
How to use PicsArt as your Instagram quote maker:
Open the app. At the top of the screen, you'll see the Search bar. Search the type of quote you want. I typed "quotes" and many choices populated including "quotes motivation" which I chose.
I clicked Resize to choose the right size for my Instagram post or Story. I decided to keep the post square since my quote fit perfectly.
You have options. For example, you can add a frame or a border.
Click Apply/Next.
Click Save. Then tell PicsArt where to save your Instagram quote. I chose to save on my device but you send straight to Instagram if you prefer.
April 2019
WordSwag
Since publishing this post, I discovered the WordSwag app. I love using WordSwag to make my Instagram quote posts, and you will love the app as well.
Look:
I made this Instagram quote post with the free WordSwag app.
The WordSwag app has photos of celebrities which are very popular with the Instagram crowd.
UPDATE: October 2019 Bonus Tools
Instagram Quote Maker Tool: Story Art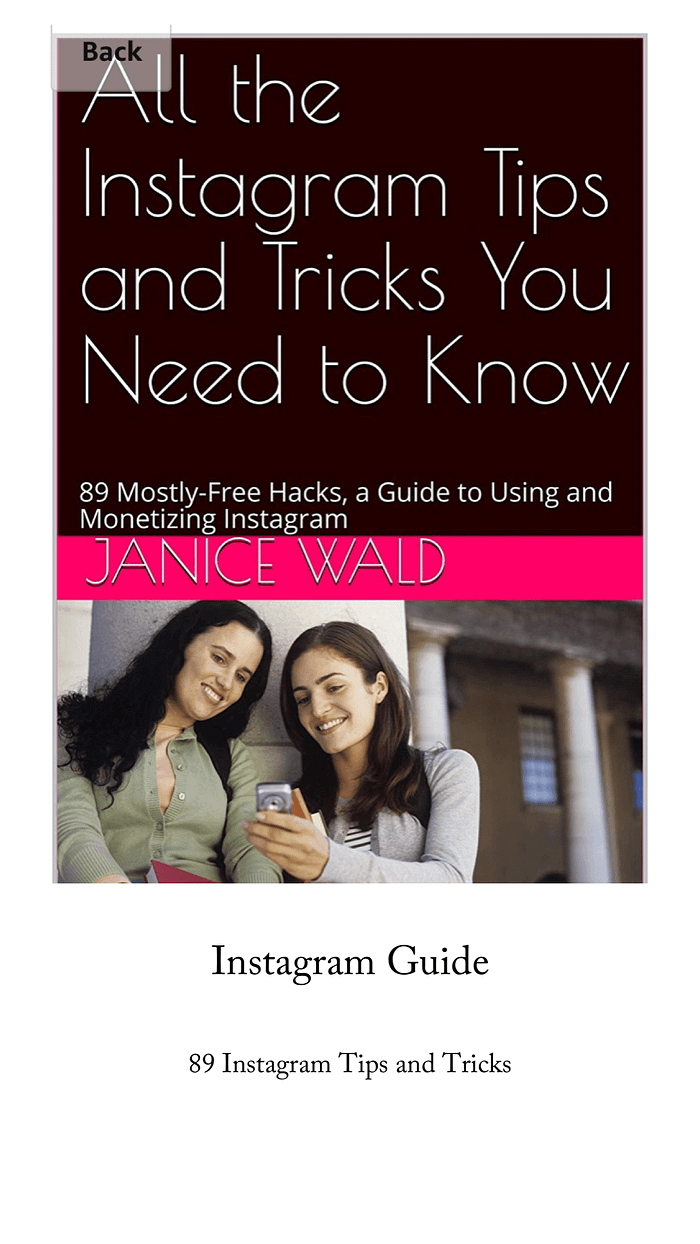 I used this Story Art template to promote my Instagram ebook.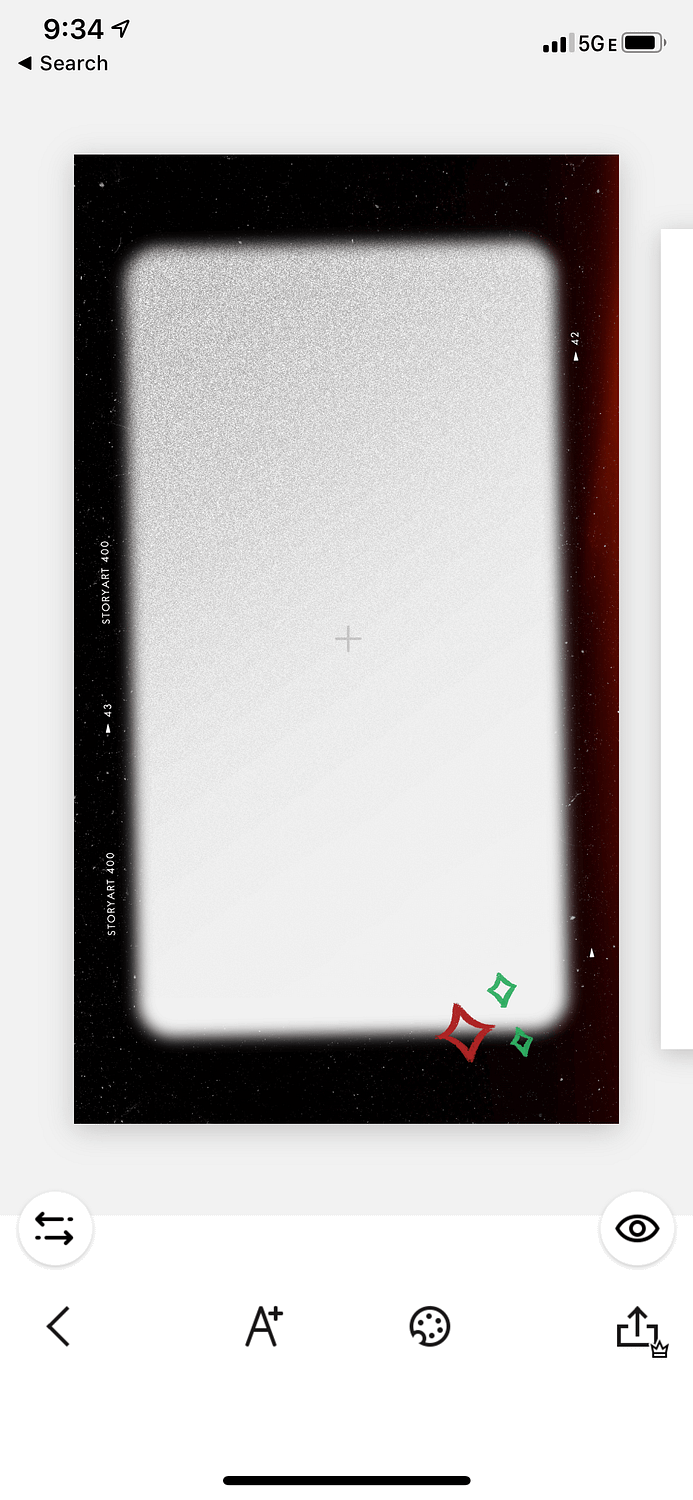 Story Art has intriguing frames you can put your photos in to use in Instagram Stories.
Look: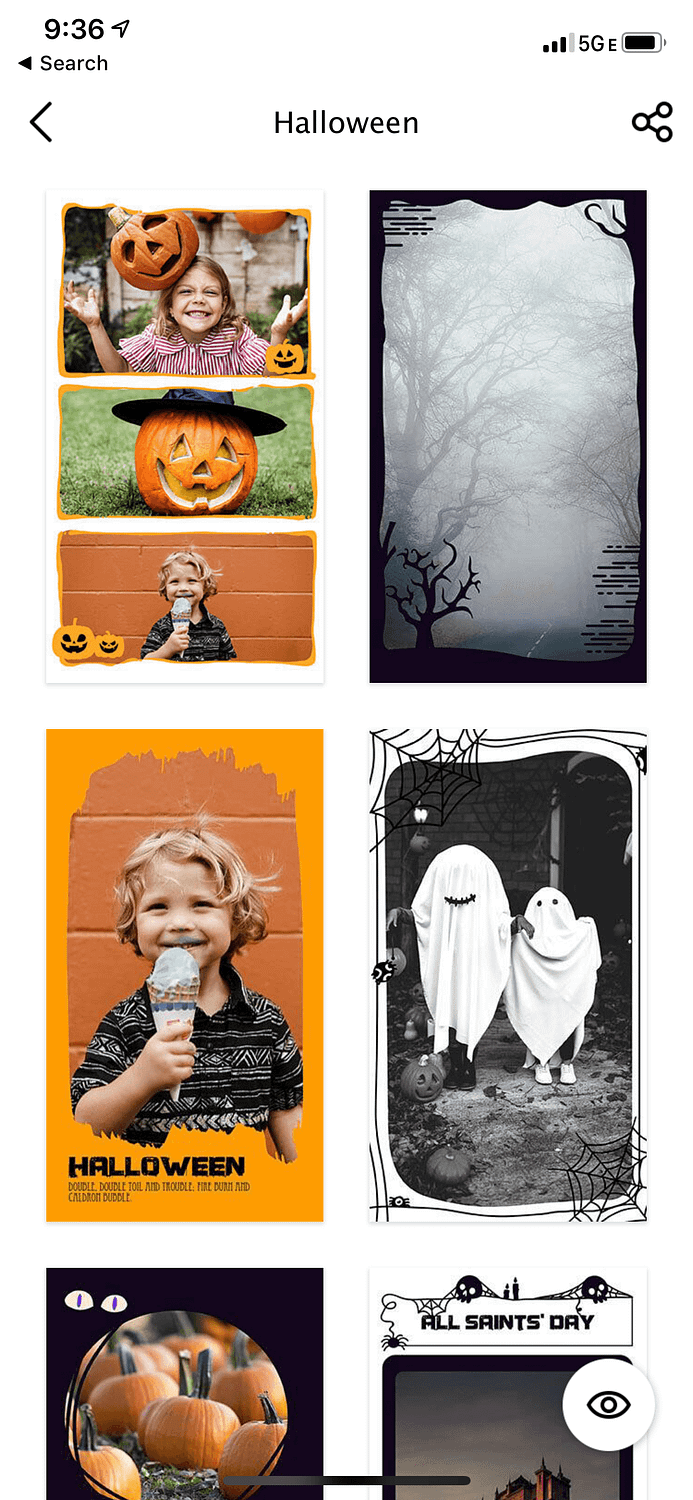 Story Art has Halloween templates.
These templates are free. You'll find both free and premium selections at Story Art.
Repost
Like Regrammer, the Repost app lets you Repost people's Instagram posts.
Instagram Quote Maker: FAQ
What is the best quote maker app?
All of these will make impressive Instagram quotes. However, when it comes to popularity, Canva seems to be the winner.
How to make text posts on Instagram?
Instagram is a photo-sharing app. However, you can put text over a colored background. The SLICKWORDS app will put text over colored backgrounds, even backgrounds with a gradient of colors.
What quote maker apps are for the iPhone?
Every Instagram quote maker app described in this post is for the iPhone.
What is a visual quote maker?
Tools that put eye-catching quotes over pictures.
Update: November 2019
Instagram Quote Maker Tool: Story Boost
Story Boost has a high variety of trending Stories.
Story Boost has unique animations between pages.
Story Boost Pricing
Story Boost isn't free.
You have 3 choices of payment tiers when you sign up:
1 month for $7.99, 12 months for $44.99, or a one-time purchase of $99.99.
Related Reading
This post was about how to make Instagram quotes. If you need to know how to make Instagram captions, use this Mostly Blogging article as your Instagram caption generator.
Make People Happy with These 50+ Good Vibes Quotes in 2020
Source
Oberlo.com

Janice Wald is the founder of MostlyBlogging.com. She is an ebook author, blogger, blogging coach, blogging judge, freelance writer, and speaker. She was nominated as the 2021 and 2019 Best Internet Marketer by the Infinity Blog Awards and in 2017 as the Most Informative Blogger by the London Bloggers Bash. She's been featured on Small Business Trends, the Huffington Post, and Lifehack.