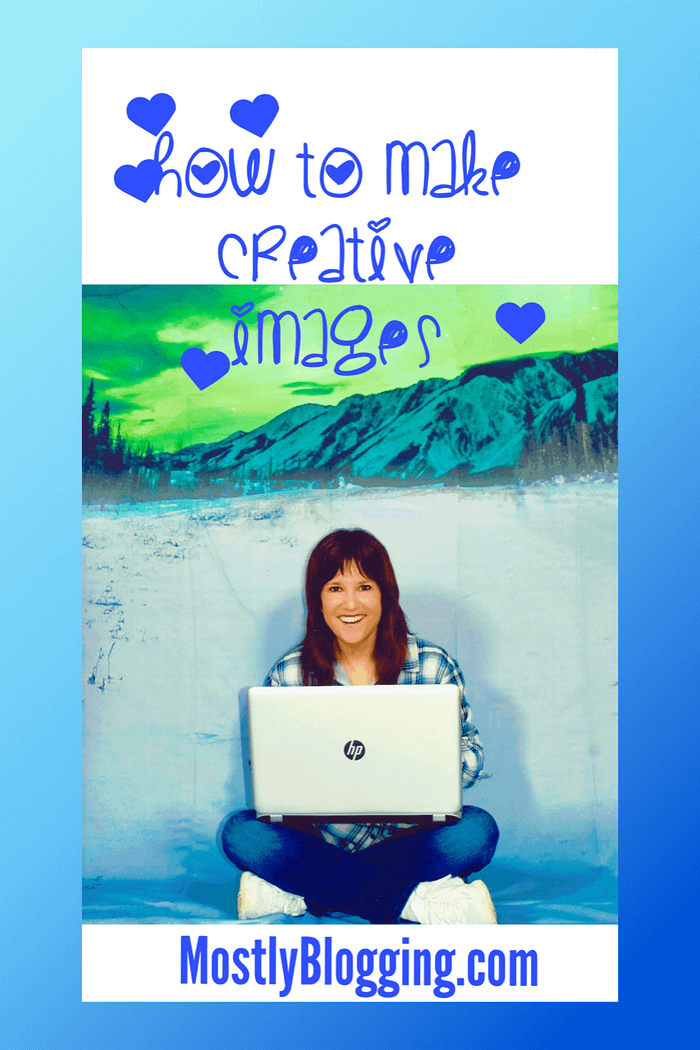 Are you here for an Instagram post generator?
If you are a social media content creator, you need one to beat the competition.
Instagram is one crowded site. There are one billion people on Instagram.
However, when you consider, half of all people in their twenties are on Instagram, the number of people on the site becomes even more daunting.
People always wonder how to stand out on social media sites.
This post will explain how to use 17 Instagram post generator apps to wow the crowd to get social media attention. You will also see examples of each post or Story the apps produce.
This guide is for social media content creators only Instagram content creators.
You can use your Instagram post generator as your Facebook post generator as well as using the content on Instagram.
The apps in this post help you
stand out
save time
save money
make money
generate traffic
By the time you're done reading this post, you'll be able to reap all these benefits with your favorite Instagram post generator.
Although this article was written with Instagram in mind, you can easily alter the image for different social media sites. For example, you can use these tools for your Facebook post generator. You can even use these tools to make your blog graphics.
This post contains tutorials and samples of what you can make with each Instagram post generator.
Also, as an iPhone user, the examples of Instagram posts and Stories you'll see in this post were made with iPhone apps. However, I'm confident these companies have apps for Android which you can check by going to Google Play.
It gets better: Did I mention all these apps are free?
Make sure you stick around until the end of the post where I offer empirical proof in the form of data that your Instagram post generator will actually result in more success for you on Instagram.
You will also receive a bonus Instagram post generators. Be on the lookout for "Bonus Tips."
17 Instagram Post Generator Choices
You have great flexibility when you use an Instagram post generator.
This post will show you how to make social media graphics. Use them for whatever purpose you see fit and in the sizes and social media sites where your target audience is.
However, since I am such a fan of inspirational quotes and of the Instagram social media site, these examples show how to make Instagram quote posts.
Again, you can use them any way you choose. I hope as you browse through them, you'll get inspired to creatively discover ways you can use them to stand out on Instagram and other social media sites.
Canva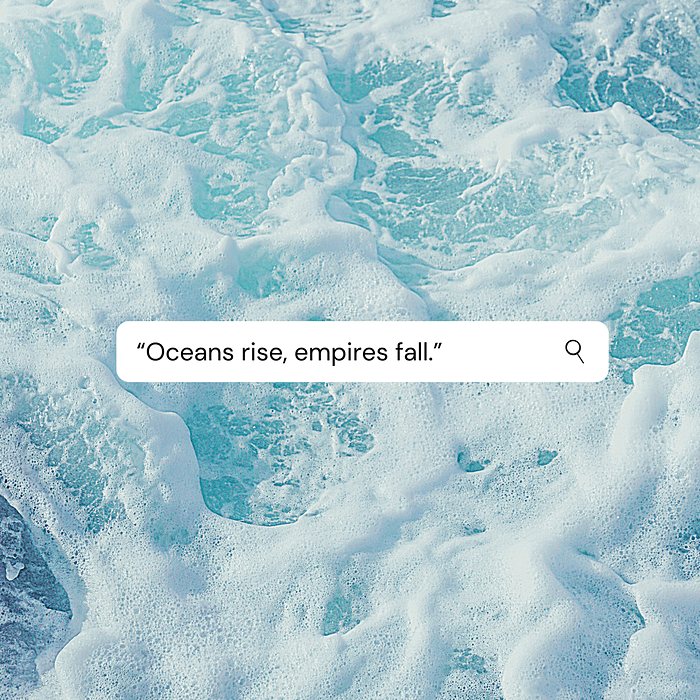 Of all the tools mentioned here, Canva is probably the most well-known.
I post happy quotes on my Instagram feed. Quotes are a great way to motivate your social media following as well as your blog readers.
I felt a quote from the song "You'll Be Back" from the musical Hamilton might be good to promote my next blog post on Instagram.
Using the Canva app, I chose "Instagram post" when asked what I wanted to design today.
I clicked on the post I wanted to choose.
I clicked on the text to modify it.
At Canva, you can change and save your brand color or choose from the default colors.
Since I liked how the graphic matched the quote, I did not change the image background color.
There is a wide selection of free filters you can choose.
I was pretty happy with the image, but wanting to show Canva off for the purpose of this tutorial, I selected the Edge filter.
You could make the water look darker and scarier, and change the look using Canva's filters in so many ways.
You can make a Carousel Post if you wanted to add additional images after this.
If you change your mind and want to resize the image, you can change the size with the cropping tool.
When you're done, click the down arrow to send to your device, or click the up arrow to immediately send elsewhere like a social media site.
Note: You can also use Canva.com online to make your images.
Instasize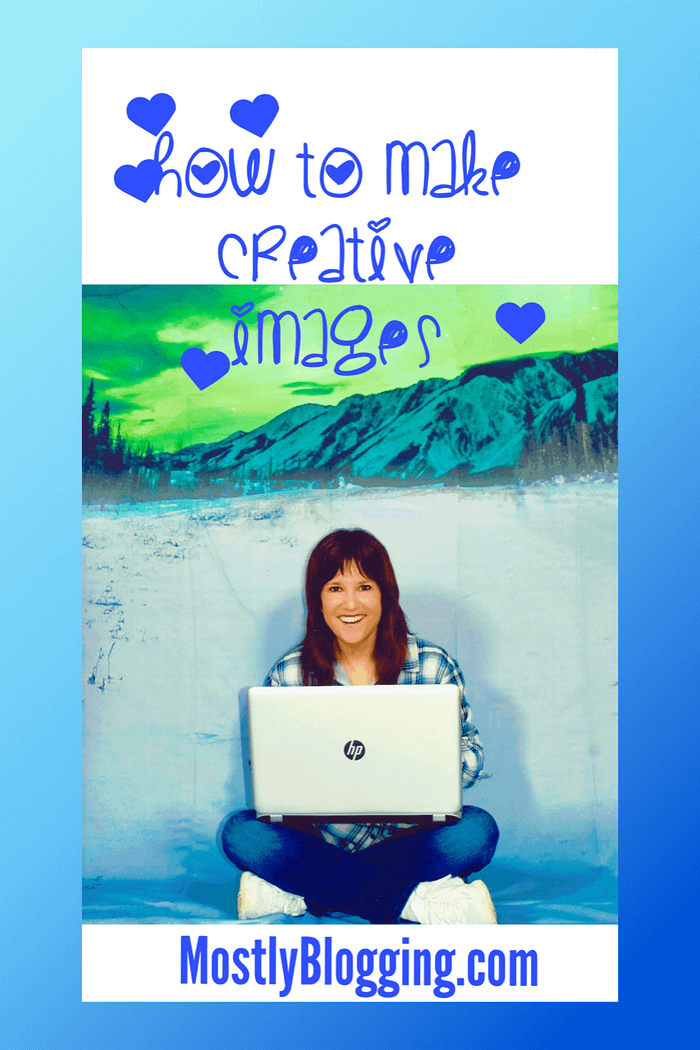 "The editing toolkit for social creatives." This is Instasize's tagline.
Download the Instasize app and sign in.
When you click the plus sign to start a new project, you'll be presented with your photo library. Click an image you want to edit.
Choose your format.
Choose your filter. I thought my jeans looked bluer, so I selected the Coast filter.
I turned the Vibrance all the way up to 100. I liked how the background looked much greener when I did.
You can adjust the brightness, sharpness, contrast, lux, saturation, temperature, shadows, highlights, grain, vignette, clarity, and defog.
You can retouch and fix concerns over adjust acne, vibrance, whitening, glow, and tan.
I chose the Young Love font style for the caption, and League Gothic for my blog's name.
I added a border with a gradient. Can you tell there are varying shades of blue in my border?
Since blue is one of my theme colors, I thought blue was a good choice.
You might wonder why not just add text and filters at Instagram when you add your images. There are far more choices when you use third party apps like Instasize.
Instasize is free, but you get more bells and whistles with the premium version which costs $5.00 per month. The premium account comes with filters, borders, and tools you can't get with the free account.
Note: This is the dominant graphic for this post. I chose the Pinterest format, so I could optimize this graphic for Pinterest.
However, naturally, you can use Instasize as your Instagram post generator.
Instasize is easy to use, but if you need one, here you will find an Instasize tutorial.
Also, should you need additional help, the support team at Instasize are quite friendly and respond promptly. There are also YouTube videos with tutorials.
Unfold
This app is used to make Stories even multiple pages long.
Note: The Unfold app has collage templates.
This enables me to try to sell two of my books with just one Instagram Story for free. I don't need an advertising budget.
Did this work for me? Did I sell books? Yes!
I used my Bitly link as my Swipe Up link to where my books are sold on Amazon.
Anyone with over 10,000 Instagram followers can use the Swipe Up link to take people to where they can purchase.
This post is about how to use these tools for your Instagram post generator.
Would you prefer an Instagram Story? No problem!
You can send a Story to share as a post!
Click the 3 dots when you're in the Instagram app.
Then click Share as Post.
Fotor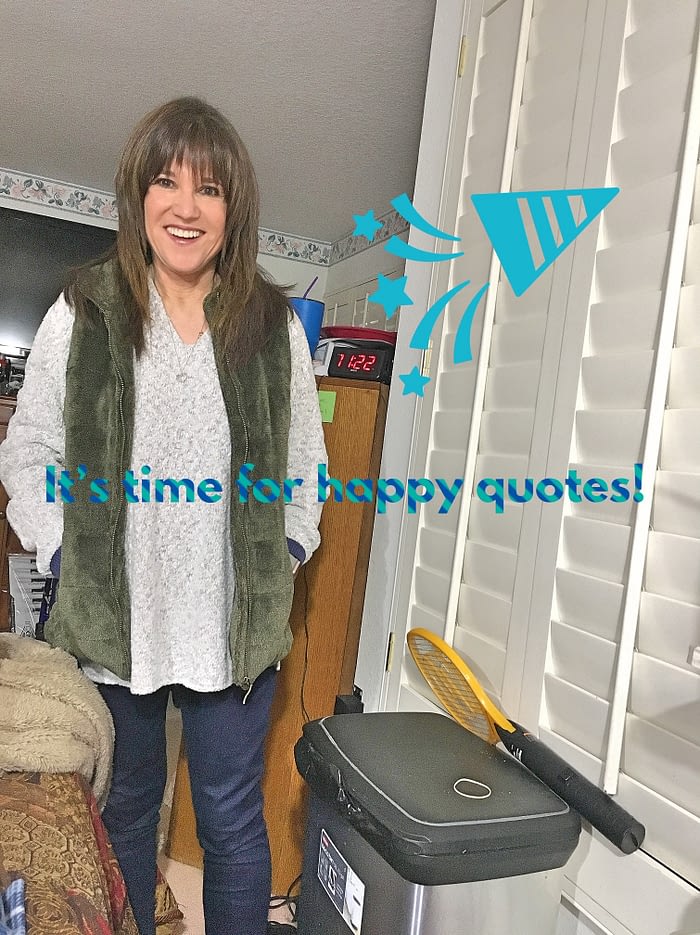 You can use the Fotor app or go to Fotor.com.
I've never seen any stock photo choices using the app, so I chose a photo to modify from my photo library.
I chose a shape that was long and vertical for an Instagram Story.
I clicked Enhance, High. I turned up the Sharpness to 51.
I added a Sticker and changed the color.
I used this to generate traffic to my happy vibes quotes post.
In my experience, there are more options when you use Fotor online.
If you need help, here is a Fotor tutorial.
PicsArt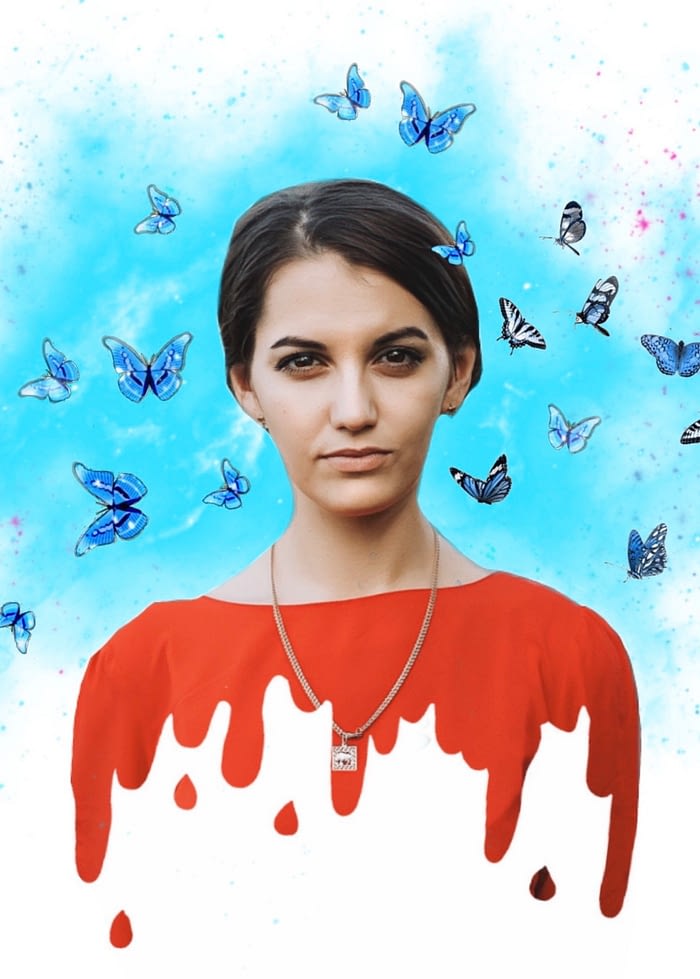 Don't you love Drip Art? Drip Art is trendy now. This is just one of the powerful options the PicsArt app offers you.
As soon as you go into the PicsArt app, you will see premade templates.
They change nightly! You don't have to take your time to reinvent the wheel. Just click Try It to modify already existing templates.
PicsArt was recently up for a coveted internet award. Give PicsArt a try and you'll see why.
Note: You can use PicsArt online as well.
Here is a PicsArt tutorial.
PixTeller
The last I checked, PixTeller did not have an app.
Go to https://pixteller.com/templates. Make an account.
Click the type of social media image you want to create.
I picked social media image.
I thought it would be cool to show off PixTeller's animated features, so I chose Animated Post.
Make your choice and click Choose Animation.
The original image was pink, but pink isn't my brand color, so I changed the color.
I modified the text by highlighting it.
I used this to generate traffic to my PixTeller tutorial.
When you make a change, click OK.
To animate, before downloading, click Animate.
Click Save and Render. Wait for your animation to render. Rendering took about 20 seconds. It's recommended you keep your tab open.
After rendering, look for the 3 dots in the bottom right-hand corner of your screen. Click download.
If you like the look of the animated image, here you will find a PixTeller animation tutorial.
If you would prefer a still social media image, here you will find a different PixTeller tutorial.
Note: I upload my videos to YouTube. Then, I embed the code in my blog post.
PixTeller vs Canva
| | |
| --- | --- |
| | |
| | |
| Pricing: Free, Premium Plans start at $7.00 per month | Pricing: Free. Premium Plans start at $12.00 per month. |
The data in the table reflects 2015 data for the Canva statistics and 2021 data for the PixTeller statistics.
PosterMyWall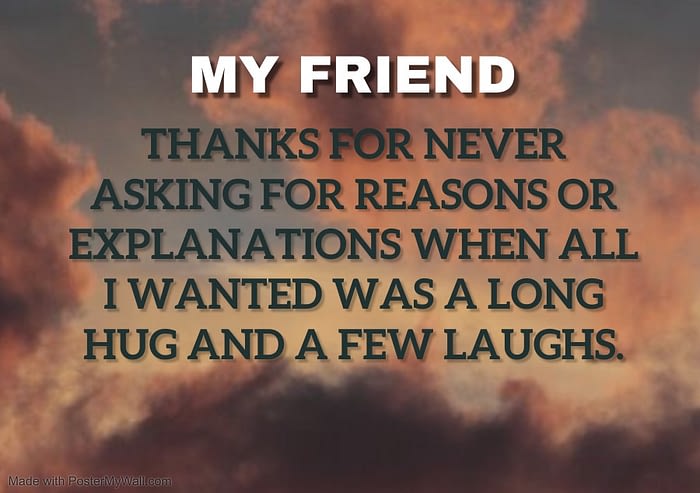 You can pay for a premium account to remove the watermark.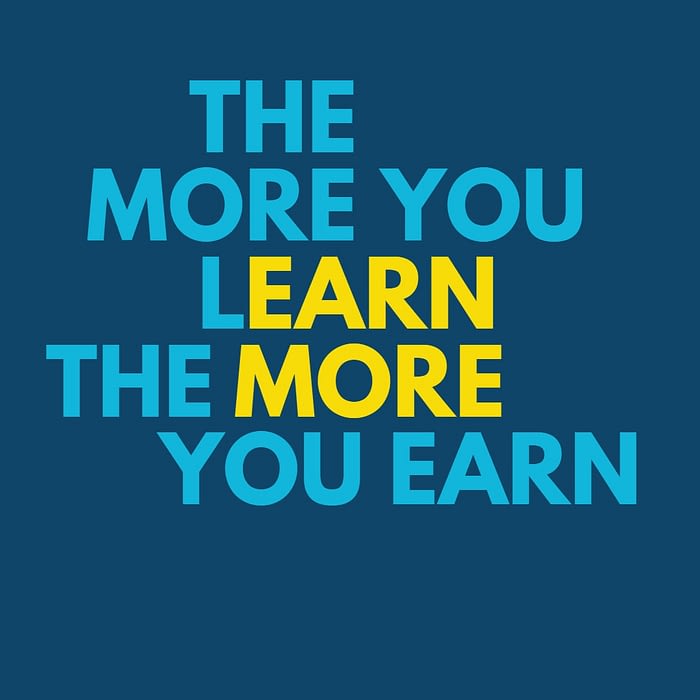 These examples show you the types of content you find at PosterMyWall. The first example is a serious quote I will use in my good vibes quotes post. The second humorous example I added to my post about how to make a meme page.
I use PosterMyWall online. Here's how.
Go to PosterMyWall.
Click Create a Design.
Type what you want into the search bar. For example, to find this, I typed "quotes."
The graphic came with more text. I clicked to highlight and then deleted what I didn't need.
Here you will find a more in-depth PosterMyWall tutorial.
March 2021 UPDATE:
Memes, humorous images, are wildly popular.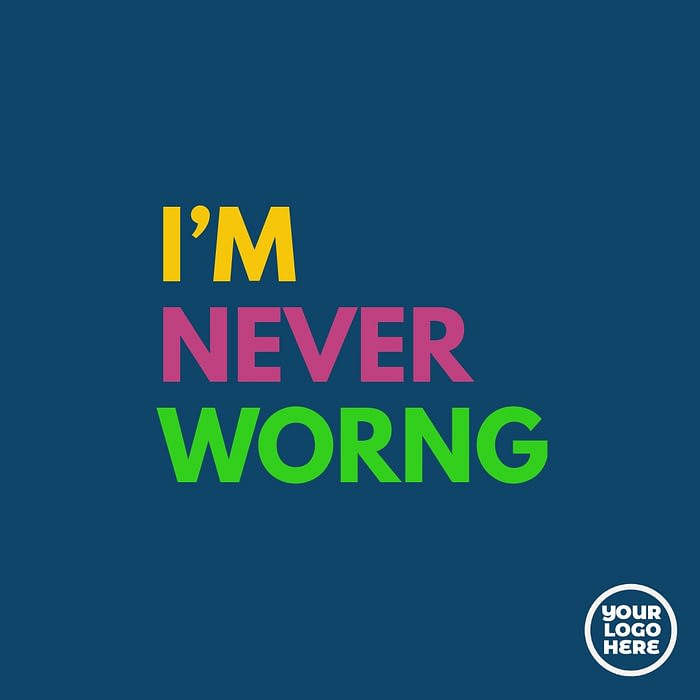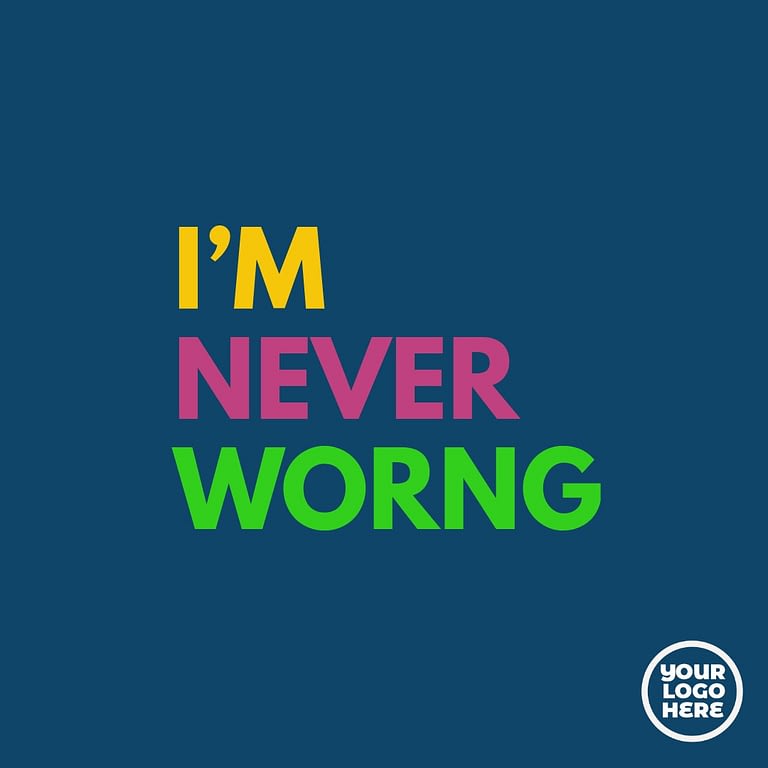 After a sad 2020, people could use some good vibes. Memes provide these. Any Instagram post generator has these humorous quotes already optimized in a perfect square for Instagram.
Over
Example 1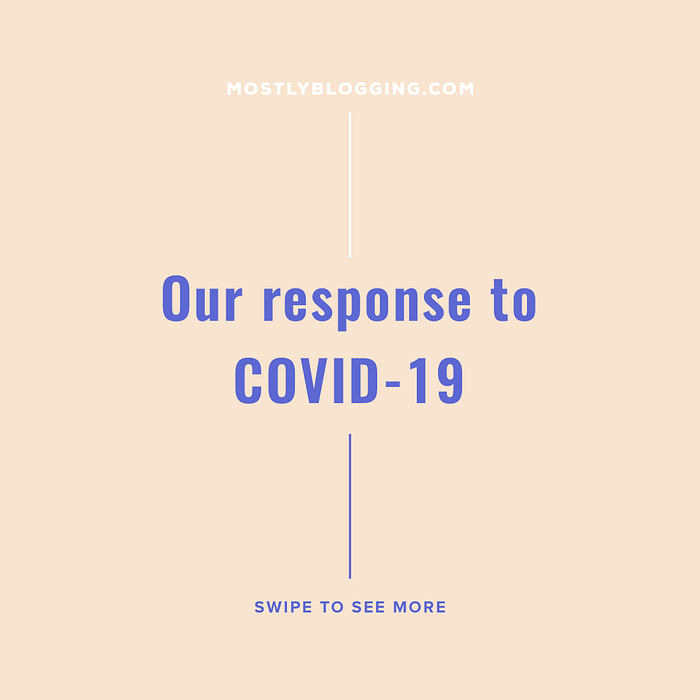 Can you tell I added my blog's name and a Call to Action to Swipe?
Example 2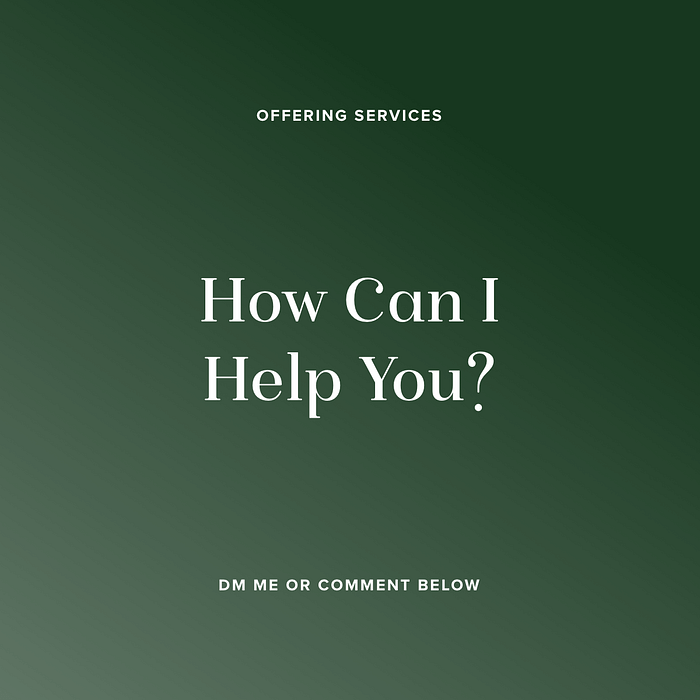 This was the original image I could have modified by highlighting the text. I wanted to show how Over offers Covid-19 images you can use to help.
Successful marketing in 2020 revolves around showing empathy. You can use Over's Instagram post generator to convey this compassion for your social media followers.
Over Example 3: Instagram Story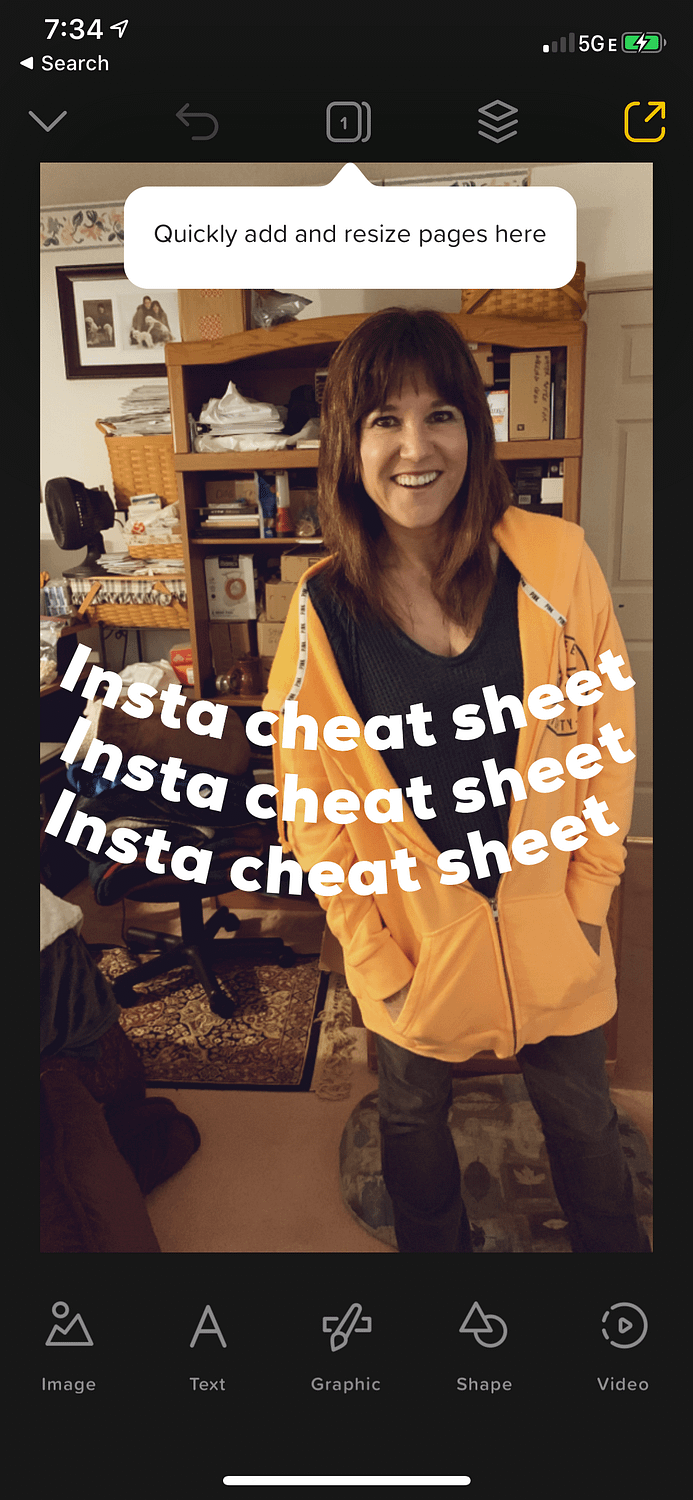 I love the curved font. Don't you? Curved font is trendy now. Use the Over Instagram post generator to look cutting edge.
Over has premade templates for both Instagram posts and Instagram Stories with the curved font. In addition, you can create an Instagram post from scratch and curve the font yourself as I did here.
To modify or use an existing template, click the template and click what you want to modify.
To create a template from scratch, click the Plus Sign at the bottom of the screen.
There is a search bar at the top of the screen. You don't have to scroll through all the templates.
Just type what you're looking for. I like to post quotes so I searched for quotes.
You will see both free and premium selections.
Click on your choice.
At the top of the screen, you'll see a 1 in a box. Click this to make an Instagram Photo Carousel if you choose to have several images in your Story or post.
How to curve the text using the Over Instagram post generator: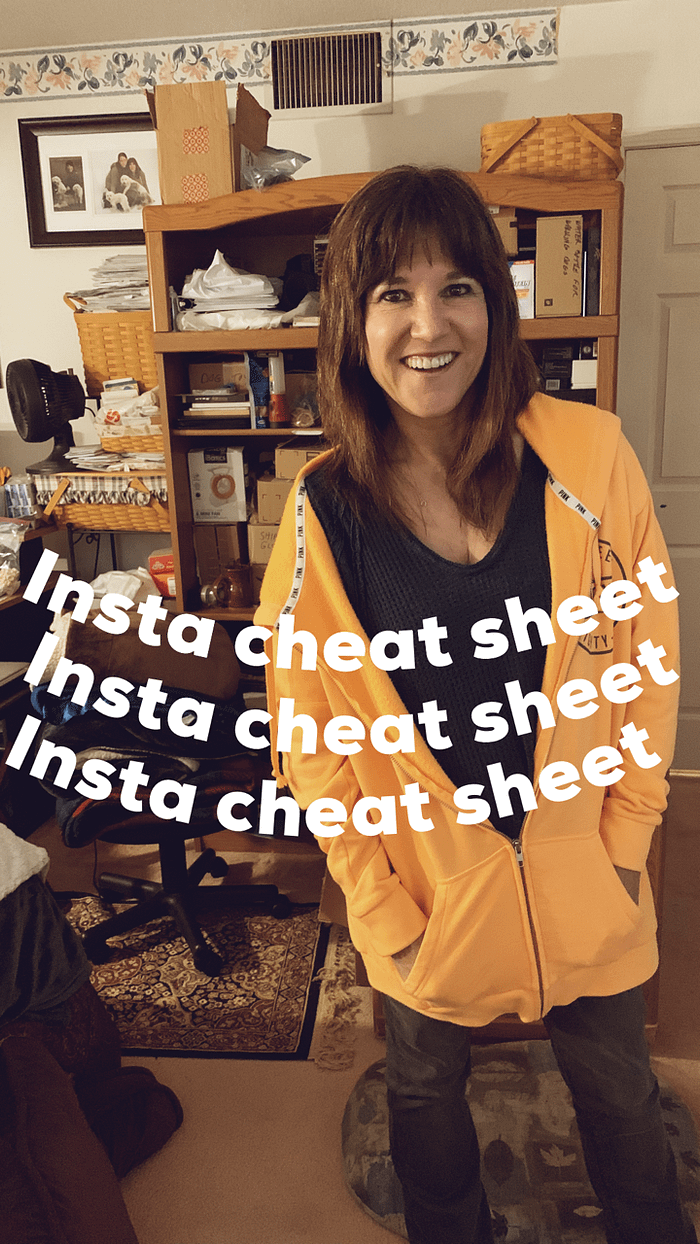 After putting in the Text, with Text still highlighted, click Curve. Slide to the right for a downward faced curve, slide to the left for an upward-faced curve. I used this to generate traffic to my Instagram Cheat Sheet post.
Quotes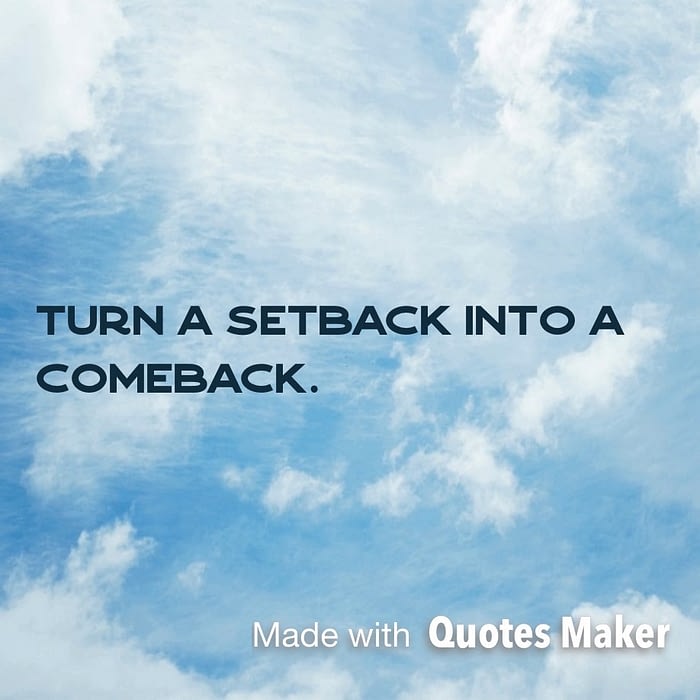 When you get into the app, the app makers will try to sell you something. Just X out. You'll have to X out twice.
There are five free premade templates and all the others are premium. One of the premade templates is blue, my blog's color, so I'm fine with the free version.
How to Use Quotes:
Click on the image you want to modify.
Click on the size you want. Click Done.
Double tap to edit the text. Click the check mark.
There are four free options if you want to change the text style, but when you do, the image will change.
You'll need to pay to remove the watermark.
When you're done, click the checkmark and decide what you want to do with your graphic design: send it to email, Facebook, Instagram, or WhatsApp.
Quotes Creator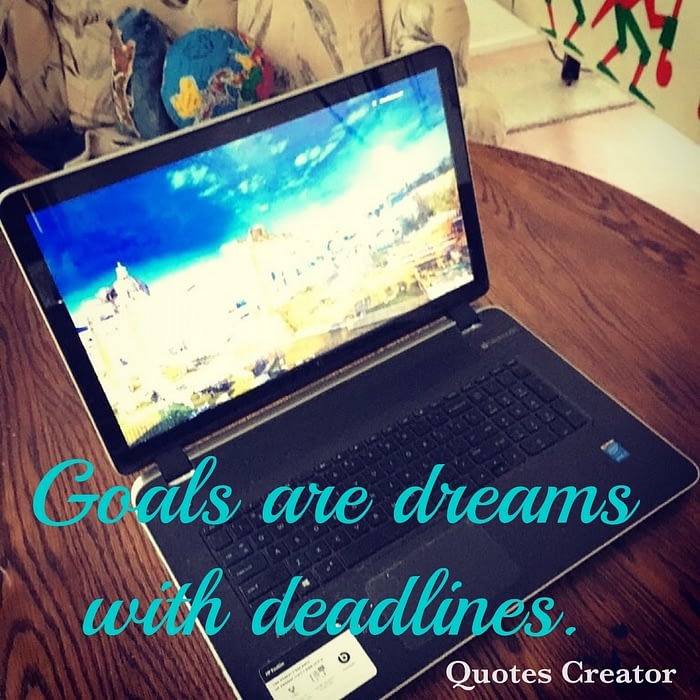 Initially, I didn't think Quotes Creator had that many free choices. However, if you slide the choices to the left and then click the three dots, scroll down and you'll see a great many choices.
Since you use the graphic to extend your brand, it's important to choose your brand colors. Click Save after selecting your color/font combinations.
Choose your font combination for the graphic you're making.
You can have the font alone or with a graphic from your photo library.
I needed a quote, so I chose one from the Facebook statuses people posted during the Coronavirus outbreak.
Choose your photo and then your format.
Click Background/Photo Gallery. Choose your photo.
Click Double Click to Write. Type your quote and the author.
Note: Adding a photo and attribution are optional.
You can change the text size, alignment, line spacing and width. You can choose your frame width as well. I didn't use these options. However, I did lower the quote since I thought it conflicted with the image.
When you're done, click the Up arrow. You can Share Image, Add Watermark, and Save Current Template.
Quote Maker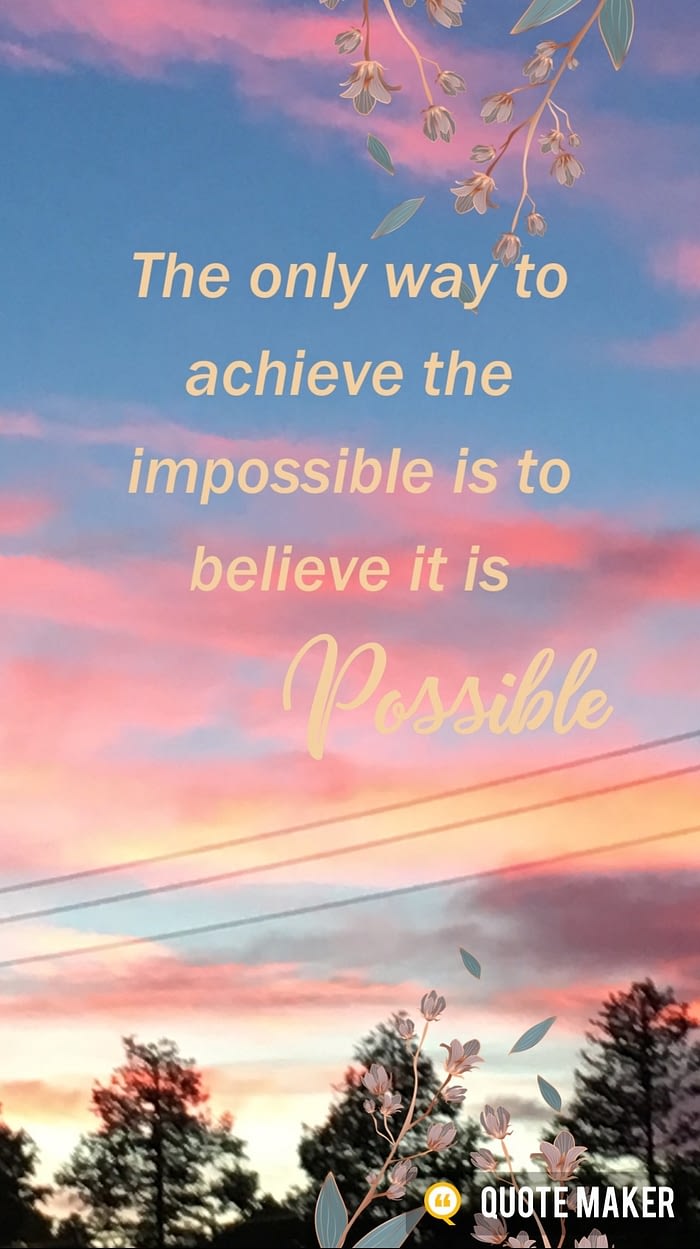 I used this Instagram Story to generate interest in my tips. I included a Swipe Up link to my email list.
This app received 4.7 out of 6 stars.
When you get in the app, many choices are presented to you. Quotes and Instagram Story are two of my favorite categories.
You can change the background, filters, overlay, and blur.
Add your photo and choose your social media site format.
I centered the quote and changed the font style.
You can add artwork for a fee.
When you're done, click the up arrow and save to your photos.
StoryArt
I used the StoryArt Instagram post generator to generate traffic to my post about how to manually unfollow people on social media sites to avoid getting a penalty.
I'm impressed there's not a watermark even though I don't pay for the app.
How to use StoryArt as your Instagram post generator:
Download the app. Choose a template and click. The templates with the crowns on them are premium.
Modify the text as desired and click the checkmark.
Click the plus sign to add a photo.
When done, click the down arrow to bring into your photo album or send to a social media site.
Image Quote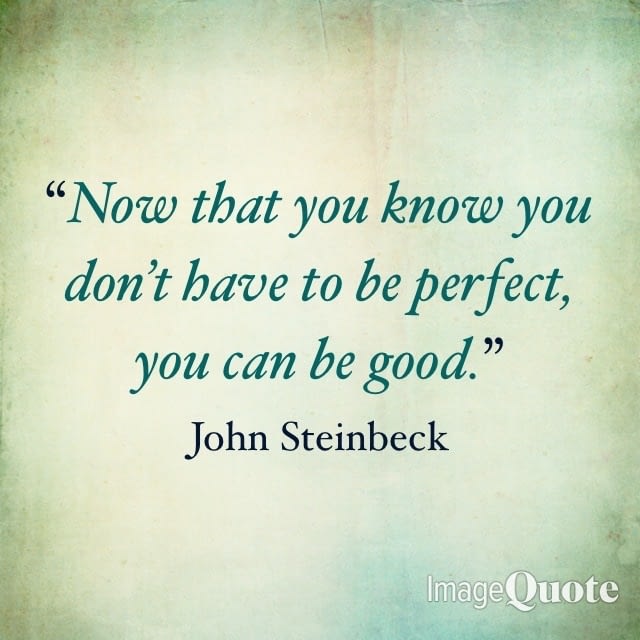 You can change the text size, text alignment, line spacing, and frame width. I changed the line spacing and made the lines farther apart.
To change the color and style, just click the word you want to modify.
If you tap the Polaroid icon, you can access your photos to get yourself a background photo.
When you're done, click the Q with the arrow on it to send where you want your image to go.
Adobe Spark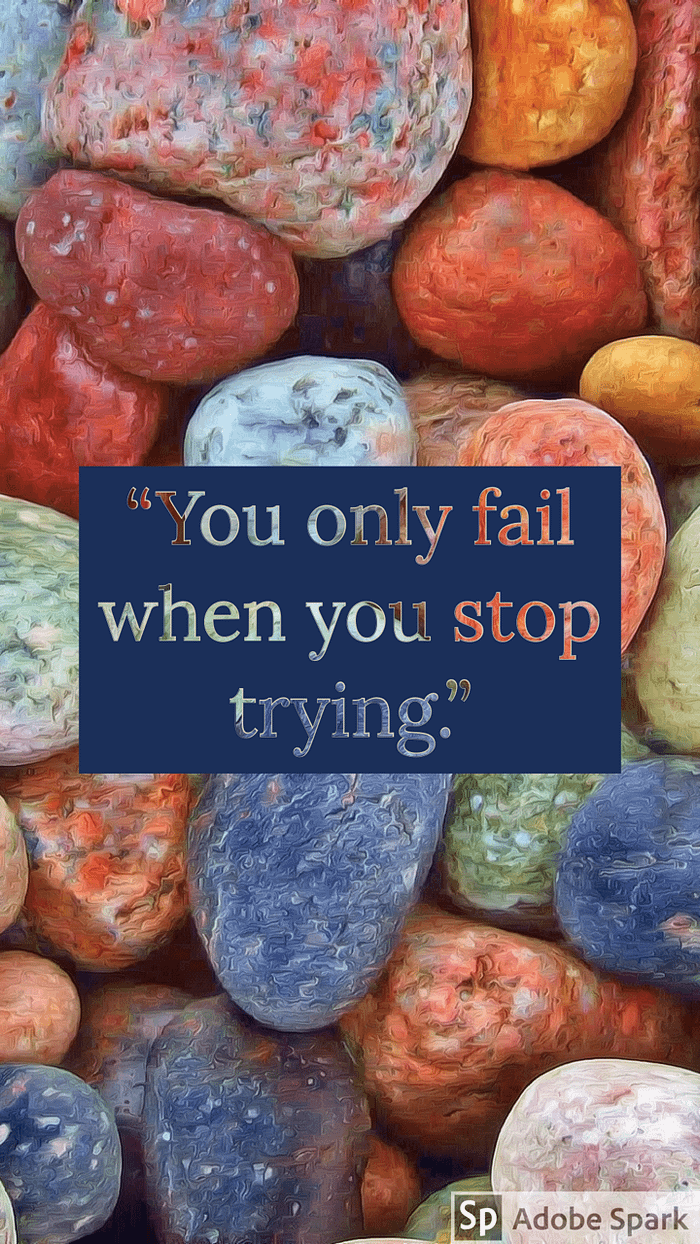 This quote by Albert Einstein was perfect to market my Blogging Academy.
I've always been a fan of Spark Video, so it just makes sense that I love Adobe Spark's design app.
Spark has many templates in various categories: Featured, Premium, Animation, Collage, Seasonal, Lifestyle, Business, School, Travel, Food, and Craft.
I couldn't find a template I wanted to modify, so I clicked Search Free Photos.
When you find a photo you want to use, click the photo and then click Add 1. You are given a choice of many social media sites and many sizes.
I clicked Instagram Story. When you chooses the size, Click 1.
I love Adobe Spark's palettes.
You can mix the font color and the background color. If you don't like the default combinations, there are many additional combinations. This enables you to choose your brand color.
You can even change the shape of the text box. I chose Effect and picked Cutout and Outline. Can you tell you can see the rocks through the letters?
When you're done, click Done. You're given a chance to rethink your choices and even to animate.
Click the up arrow. If you want to save the image, give Spark access to your camera roll. Otherwise, you can send straight to a social media site.
Typorama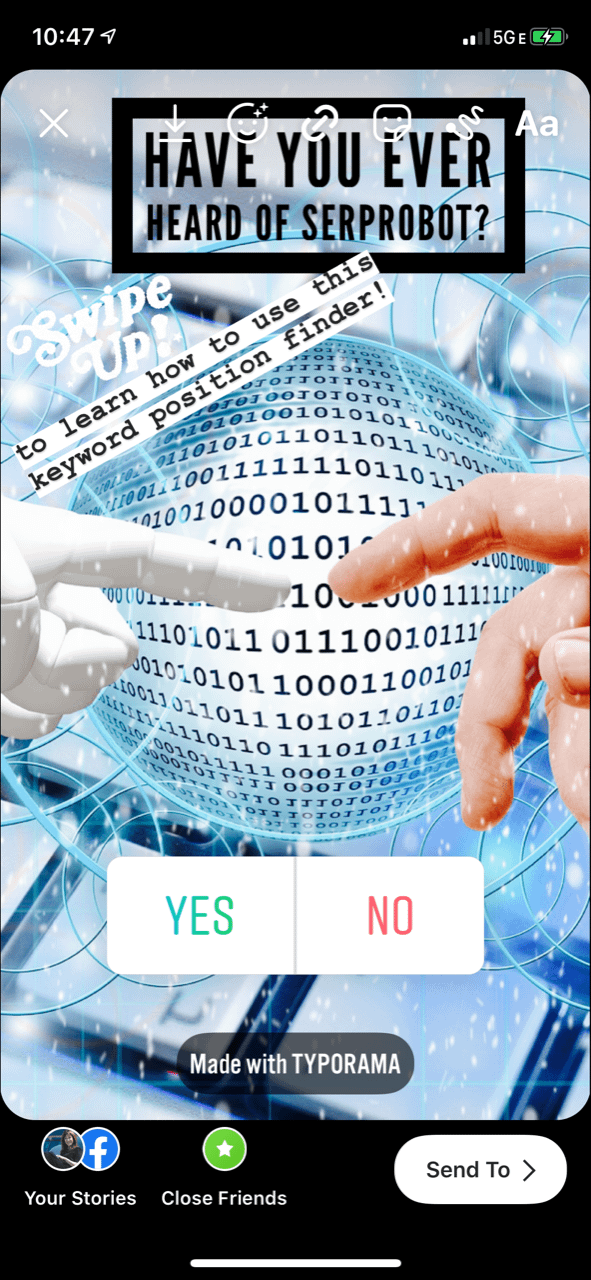 I used Typorama to generate this Story, but, of course, you can use Typorama as your Instagram post generator.
With Typorama, you can use your own photos or stock photos.
You can add overlays and filters. You can also make adjustments.
Overlay: For this Story, I added the Snow overlay. Can you tell there's snow on the image? The Intensity of the Overlay was pushed all the way up.
Filter: I used the Chrome filter. There are four free filter choices, or you can choose not to have a filter.
Adjustments: Your choices are to change the brightness, exposure, contrast, vibrancy, and saturation. You can also make your image a vignette or blur the background. I did not make adjustments to my image.
Note the caption at the top. This was my second choice for the writing style. Although you get more selections with the premium version, I find the free choices are enough for me.
I used this Instagram Story to generate blog traffic to my SERPRobot tutorial.
Snapseed
Okay, I went a little overboard with the blur effect. Maybe a lot overboard?
That wasn't the problem.
The problem was as follows:
After I blurred the background, Snapseed asked if I wanted to make a permanent change to the photo or keep the photo so I could edit it again.
I make the wrong decision and opted to make the blurred background a permanent change.
Learn from my experience. Don't. Always keep the photo editable.
As far as the bells and whistles on this powerful free app, check out Snapseed's filters in this infographic: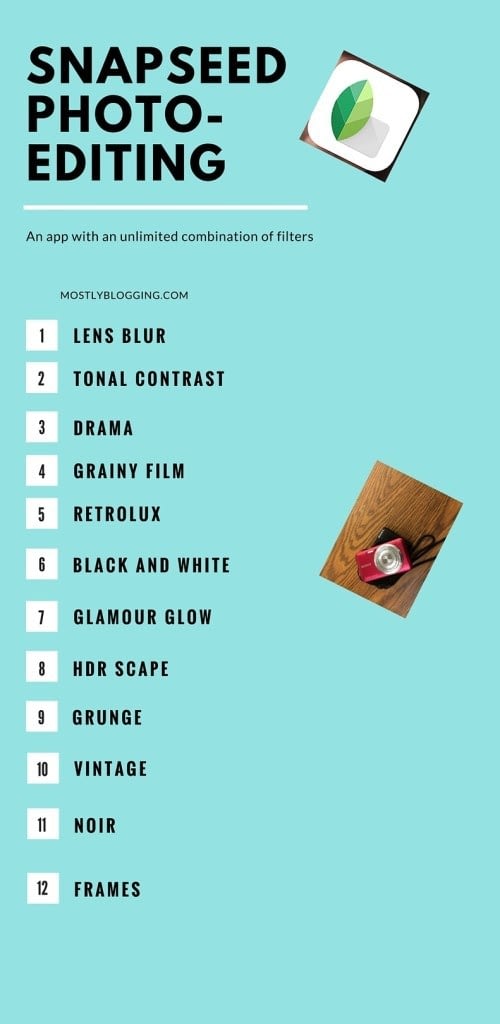 The incredible features of Snapseed are really too many to list, but here are some:
More features of Snapseed: Healing will get rid of spots marring your photo. Vignette and fixing red-eye are additional options.
I keep changing my mind about my "go-to" app but for a long time, Snapseed was my favorite.
Like all these apps, Snapseed is user-friendly, but if you need help, here is a Snapseed tutorial.
WordSwag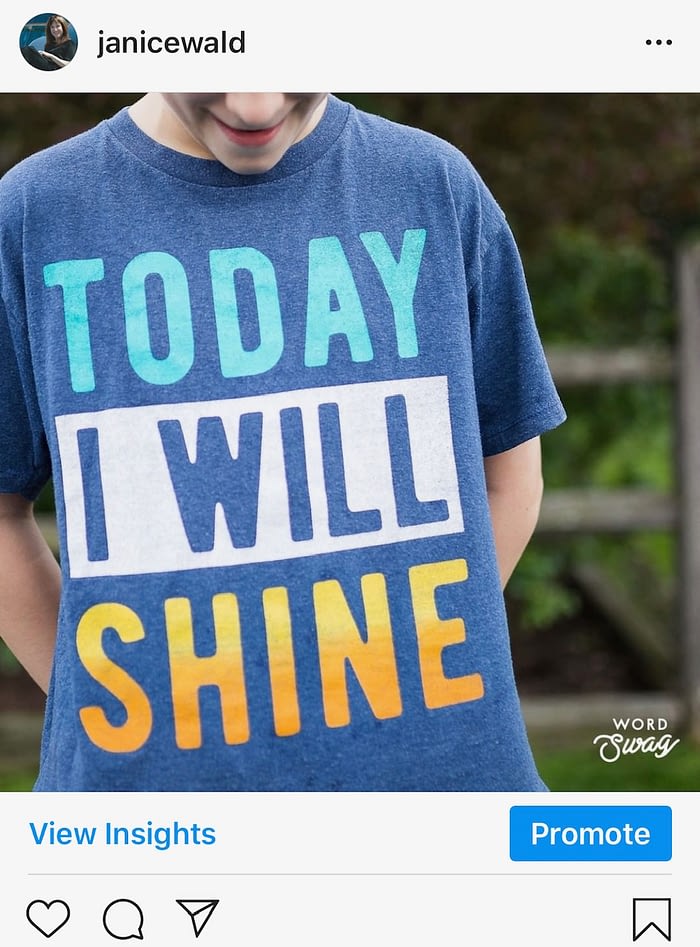 I used this Instagram Story to promote my Mostly Blogging subscriber list.
Look what Instagram sent me the day after I used WordSwag as my Instagram post generator:

This screenshot shows empirical proof that using WordSwag as an Instagram post generator results in more attention for you on Instagram!
Bonus Tips
Squaready
Note: The app makers combined the "re" in both square and ready to make the name of their app "Squaready."
Consider the value of using Squaready as an Instagram post generator: Social proof is important in marketing. If people see a testimonial on Instagram, you could make sales. However, if the testimonial is too wide, the words will be cut off.
When I originally read this on Twitter, the screenshot was too wide for Instagram. Squaready enables you to change the shape of your images for social media sites.
To start, tap the center of the screen where you'll see Square Eddie's picture. He will greet you with a "Hi."
This takes you to your photo library where you can select an image you want to make into an Instagram post.
Click the photo. At the bottom of the screen, click the shape you want. Square is just one option! For example, you can choose vertical if you want to use as an Instagram Story. Click the green checkmark.
Click the green checkmark at the top right of the screen. Decide where you want your newly sized image to go.
I always pick my photo library. Choose your preferred format. I pick JPEG 640×640.
Squaready is a helpful Instagram post generator since it will turn any shape you have square, perfect for an Instagram post.
Instagram Post Generator Updates
Thanks to the evolution of technology, after using your Instagram post generator to make your Instagram post, you can use the best online Instagram viewer to post from your desktop directly to Instagram.
July 2021 Update
Do you want to post memes on Instagram?
Here you will find instructions and free tools for posting a Rick Harrison Best I Can Do meme and other memes. You can use these as your Instagram post generator if you want to post memes. You can always change the pixels to square for Instagram.
If you only want to post memes on Instagram, here you will find instructions for starting an Instagram meme page.
Fake Instagram Post Generator
August 2020 Update:
Do you want to make a fake Instagram post?
After publishing this post, I discovered there is a way to generate fake Instagram posts.
Disclaimer: I do NOT recommend you generate fake Instagram posts. However, no discussion of how to generate Instagram posts would be complete without a mention of how to use a fake Instagram post generator.
Using the PicsArt app, upload a screenshot of an Instagram post. Using PicsArt's tools, you erase the name on the account and post your own image over the image in the original post.
Once again, I do NOT recommend generating a phony Instagram post, but if you are interested and want instructions, you'll find them in this video:
Instagram Post Generator Frequently Asked Questions
What types of Instagram posts generate the most profile clicks?
Whatever is currently popular and trendy will generate the most profile clicks. For instance, news is always trendy and of current interest by definition. If you write about news, you'll generate interest.
All-Hashtags is my favorite app to generate hashtags for Instagram pictures.
Wrapping Up: Instagram Post Generator
In closing, even though this post focused on how to make an Instagram post generator, you can use these apps on many different social media sites. For instance, you can use these apps and websites as your Facebook post generators.
You can even use these tools to make your blog graphics as I did with the Instasize image which I used both as the dominant image for the post and as an Instagram Story.
Use the tool to resize depending on the social media site where you want to post your image.
I hope these Instagram post generator tutorials gave you inspiration. If you would like to see more of my creations made with these Instagram post generators, follow my Instagram account, @janicewald.
Readers, please share so other social media users learn of these Instagram post generator tools.
I look forward to your views in the comments section. Do you use any of these image makers? Which of these tools is your favorite Instagram post generator?
Related Reading:
These tutorials explained how to make an Instagram quote post using an Instagram post generator to stand out on Instagram. You can also use a custom GIF to stand out on Instagram.
You might even consider writing upside down to stand out on Instagram. Here is a tutorial explaining how to write upside down and backward on Instagram.

Janice Wald is the founder of MostlyBlogging.com. She is an ebook author, blogger, blogging coach, blogging judge, freelance writer, and speaker. She was nominated as the 2021 and 2019 Best Internet Marketer by the Infinity Blog Awards and in 2017 as the Most Informative Blogger by the London Bloggers Bash. She's been featured on Small Business Trends, the Huffington Post, and Lifehack.