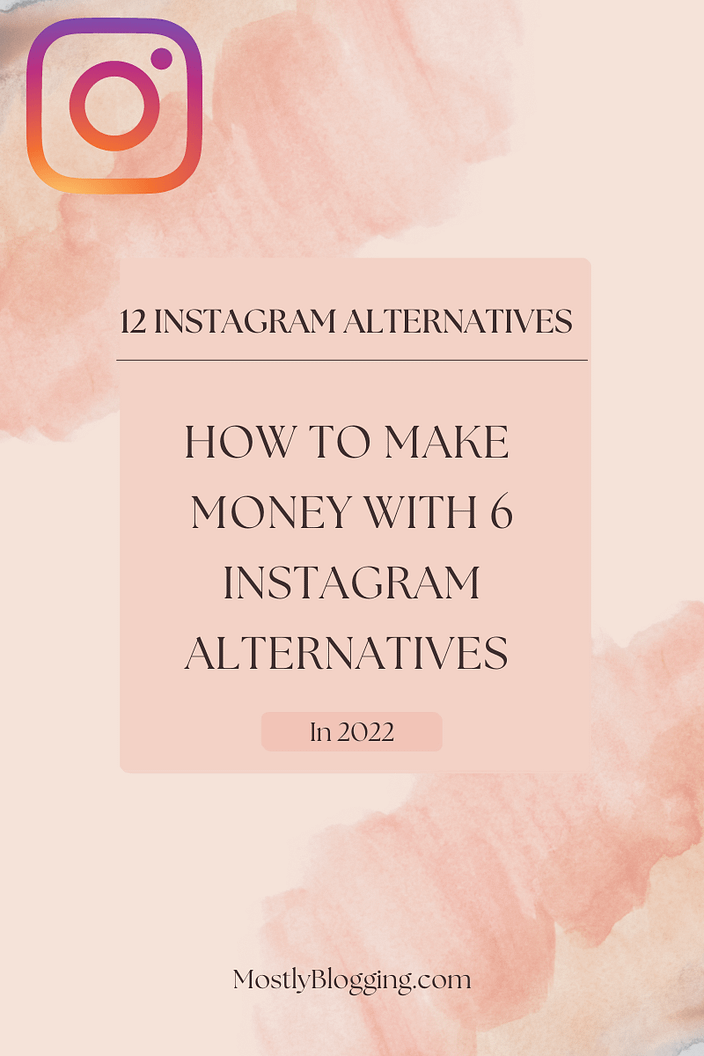 There are many advantages and disadvantages of Instagram, but whether or not you are a fan, you need an Instagram alternative.
Why do you need an Instagram alternative?
Organic reach on Instagram is dying if not already dead.
Perhaps you want exposure to a new audience.
With more than one billion people on the site, the competition on Instagram is too fierce.
Instagram doesn't allow a live link in a caption.
If any of these worries resonate with you, here are Instagram alternatives:
Facebook
Huddol
LinkedIn
MeWe
Pinterest
Reddit
Snapchat
TikTok
Twitter
Tumblr
WebToon
YouTube
All these sites are like Instagram in at least one way. For your convenience, this list of social media sites that are Instagram alternatives is in alphabetical order.
Let's dig in and explore Instagram alternatives and when you might need an Instagram alternative.
In addition, you will explore how to make money with six of these social media sites.
Instagram Alternatives
Instagram Video Alternatives
Pinterest has videos. In fact, you can upload videos on Pinterest. You can also download videos from Pinterest legally and ethically for free using these Pinterest video downloader methods.
YouTube has videos. Similar to Pinterest, you can upload and download videos from YouTube. There are many pros of YouTube. For instance, discover how to legally and ethically download videos from YouTube for free with this YouTube Shorts downloader.
TikTok has videos. Did you know you can take the music from TikTok videos and download the audio? You can discover how with this TikTok music converter.
Twitter lets you post videos. Did you know the Twitter video app Periscope recently folded? However, you can still post videos on Twitter.
LinkedIn also allows video posting.
Instagram Reels Alternatives
What are Reels?
Reels are short videos.
You find short videos on the following social media sites:
YouTube has Shorts
TikTok has short videos.
Facebook has Reels.
Instagram Story Alternatives
Instagram Stories are a popular feature of Instagram.
YouTube has stories if you have over 10,000 subscribers.
Instagram Image Alternatives
Instagram has static images. Lately, Instagram's focus has shifted to being a video-sharing site. However, Instagram's stratospheric growth started as a static image-sharing site.
Related Reading: Instagram post generator
Facebook has static images. People post static images and quote posts in their Facebook status.
Pinterest has static images. These are called "pins." At Pinterest, the pins are posted on virtual bulletin boards.
Tumblr has static images. Tumblr is known as a micro blogging site.
MeWe has static images. Have you heard of MeWe? MeWe is a lesser-known Instagram alternative. More information about MeWe can be found in this MeWe review.
Instagram DM Alternatives
Communicating in Direct Messages (DMs) is one of the appeals of Instagram.
Reddit has DMs.
LinkedIn has DMs.
Facebook has Messenger.
Instagram Filter Alternatives
TikTok has filters.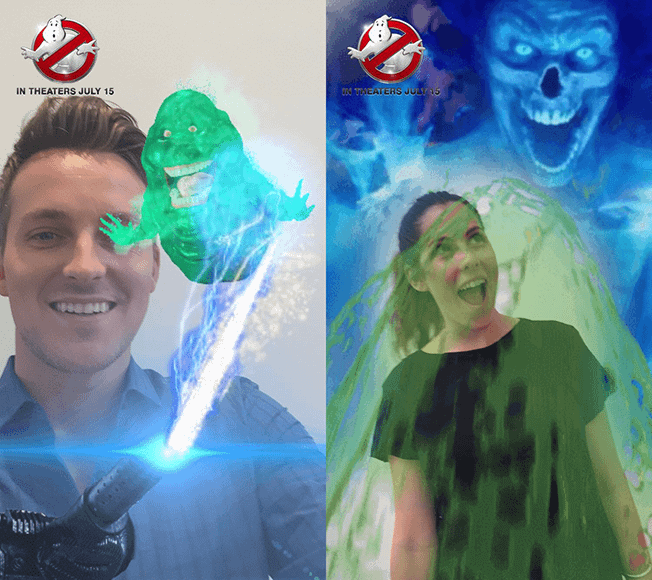 Snapchat has filters. Although there are cons of Snapchat, Snapchat's filters are stand-out strong among social media sites.
Instagram Hashtag Alternatives
Hashtags enable people to find your content on social media sites.
Twitter has hashtags.
TikTok has hashtags.
LinkedIn has hashtags.
Instagram Tag Alternatives
Instagram uses the @ symbol to notify people you mention them in your content.
Twitter also uses the @ symbol.
Related: A guide to social media tagging
Instagram Marketing Alternatives
Just like you can market on Instagram, you can make social pay on the following social media sites:
Huddol
Medium
MeWe
TikTok
WebToon
YouTube
Huddol: Have you heard of the social media site Huddol? The Huddol self-help website has a marketplace where you can sell goods and services.
Medium: The Medium Partner Program pays you if you have a Stripe account. Content marketers make money in conjunction with their amount of traffic generation. Here you will find more information on the Medium Partnership Program.
MeWe: MeWe has a gallery where you can sell your good and services. Here you can find information about the MeWe Gallery.
TikTok: Marketers on TikTok have seen tremendous growth since the Duolingo language app started successful marketing campaigns on TikTok. Here you will find more information on TikTok marketing strategies.
YouTube: YouTubers who want to monetize join the YouTube Creator Fund. In fact, the YouTube Shorts fund rewards YouTube Shorts creators with financial incentives.
Are you familiar with YouTube's new, short-form, vertical videos? Here you will find more information about YouTube Shorts.
Instagram Organic Growth Alternatives
One of the reasons people need an Instagram alternative is that organic reach is dead.
Instagram growth alternatives
Instagram Stories
LinkedIn
TikTok
Instagram Stories: Instagram Reels is Instagram's new feature, so the platform pushes Reels out to users organically.
LinkedIn: According to podcaster Eric Sui, organic growth isn't dead on LinkedIn. Here you will find information explaining how to navigate LinkedIn's homepage if you aren't familiar with this professional networking site.
TikTok: On TikTok, people hold Follow Parties and Follow Trains. These help small accounts grow by following each other.

On Instagram, however, the algorithm doesn't recommend Follow Loops like TikTok's algorithms do.
Here you will find information about TikTok grow parties.
Instagram Social Media Aesthetic Alternatives
A social media aesthetic is the overall look of your social media site.
History of Branding: Society determined many years ago that the goods under a certain brand with a trademark are of better quality than those products without a logo.
Quality logos have made businesses like Starbucks or McDonald's known worldwide by just seeing their logo. Consider what the Nike swoosh did for the Nike brand.

Social Media Aesthetic: A beautiful and visually appealing logo boosts the aesthetic value of the product. Moreover, sometimes, it can be a part of the design or an independent element of the product's decoration.
Instagram Social Media Aesthetic
When I think of social media sites with a dynamic social media aesthetic, two sites come to mind: Pinterest and Instagram.
Do you remember the days when people practiced posing for Instagram by not looking at the camera? Do you remember when wearing a hat and having a plant in the Instagram image was trendy?
Although Instagram's social media aesthetic no longer has the polished look Instagram once was known for, Instagram still has a distinct social media aesthetic.
Therefore, if you are looking to boost your social media aesthetic for branding purposes or any purpose, Pinterest should be your first choice as an Instagram alternative.
| | |
| --- | --- |
| | |
| | |
| Purpose: Content Curation | |
I use a checkerboard style grid to enhance the social media aesthetic on my Instagram account.
This screenshot shows my social media aesthetic. Can you tell I use complementary shades of blue? I chose these for my social media aesthetic since they are my brand colors.
Instagram's Jenna Kutcher's social media aesthetic was praised by the Ace the Gram podcasters.
Although you cannot currently edit your Instagram grid in order to improve your grid's social media aesthetic, rumors fly that soon you'll be able to.
One action you are able to take to boost the look of your social media aesthetic on Instagram is to reduce the cluttered look of having too many hashtags.
Thirty hashtags are no longer recommended. Between 8 and 15 will tell Instagram's algorithms what your account is about and who to show your account to. Reducing hashtags will not only improve the look of your grid, but you will help your organic growth by giving the algorithm a clear indicator as to what your content is about and who to show it to.
The following social media sites could be used as an Instagram alternative since they focus on a social media aesthetic like Instagram does.
According to Pixpa.com, Instagram is a source of inspiration and so are these other social media sites.
YouTube
The Creator Room Youtube Channel explains using powerful thumbnails is the most effective way to grow your YouTube channel.
You can use Fotor or Canva to make these.
Using Channel Art helps enhance your YouTube social media aesthetic. Many graphic design tools such as Fotor, Canva, or PosterMyWall can help you make these visuals.
The best part: These tools are all free.
Pinterest
Use Pinterest to share photos and videos like on Instagram.
Pinterest Boards should have themes in the same niche to tell Pinterest what your account is about.
LinkedIn/Twitter
You can also make a custom banner to enhance your social media aesthetic on LinkedIn and Twitter.
Wrapping Up: How to Choose an Instagram Alternative
In closing, this post shared social media sites you can use as an Instagram alternative and what those sites have in common with Instagram.

By reading this guide, you learned what Instagram features can be found on other social media websites. You also discovered how to make money on six social media sites.
Readers, please share so social media users discover an Instagram alternative that is right for them.
I look forward to your views in the comments section. Can you suggest an additional Instagram alternative?

Janice Wald is the founder of MostlyBlogging.com and co-founder of the Mostly Blogging Academy. She is an ebook author, blogger, blogging coach, blogging judge, freelance writer, and speaker. She won the Best Internet Marketer Award and the Best Blogger Award at the 2021 Infinity Blog Awards. Wald was also nominated as 2019 Best Internet Marketer by the Infinity Blog Awards and in 2017 as the Most Informative Blogger by the London Bloggers Bash. She's been featured on Small Business Trends, the Huffington Post, and Lifehack.