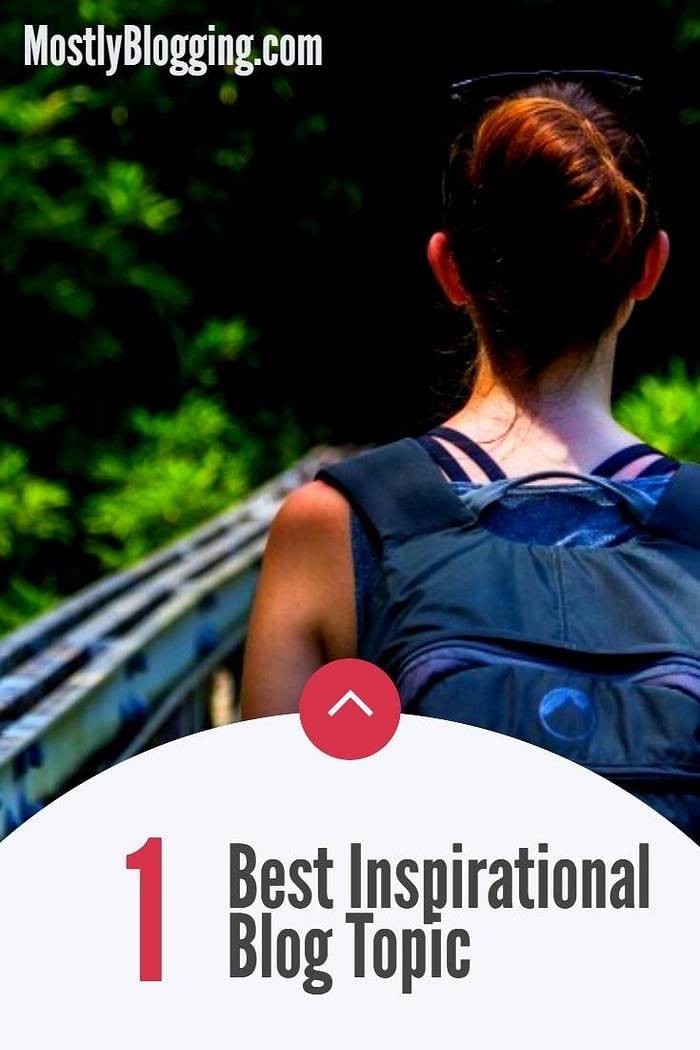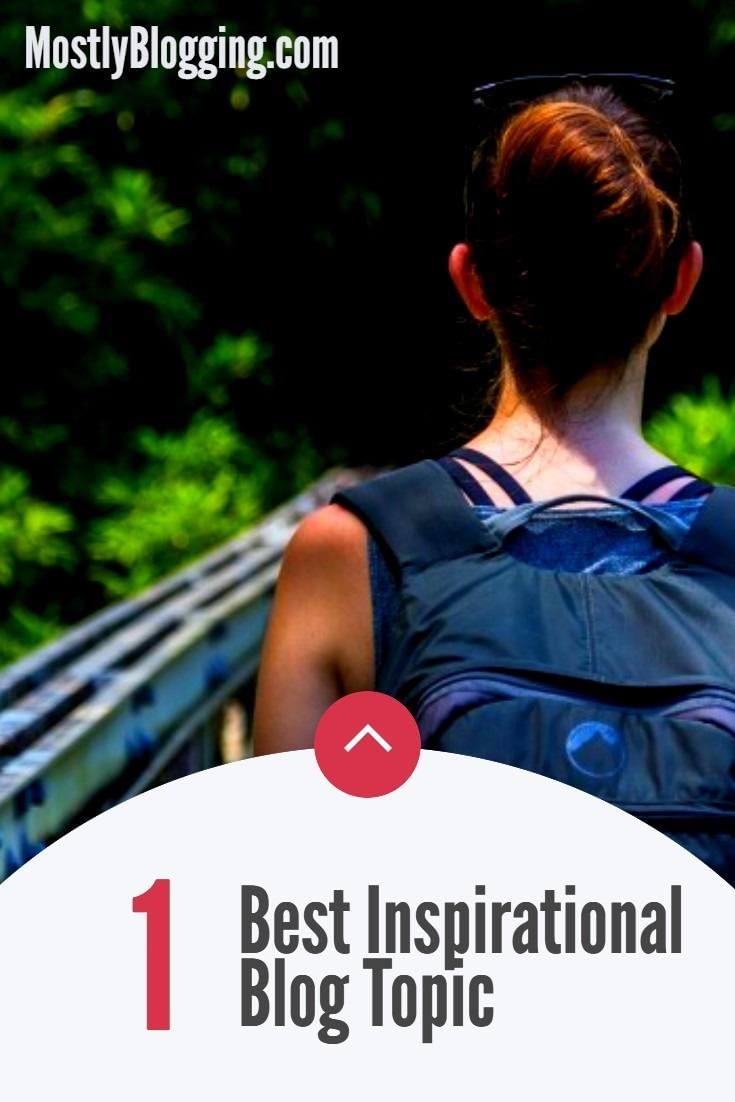 Are you looking for inspirational blog topics?
You've come to the right place.
On Quora, I am often asked how lifestyle bloggers can write about their lives and have interesting blogs.
Even if you consider your life mundane, you can still have inspirational blog topics.
One of those topics is how you can make a difference.
Inspirational quotes are trendy in 2019. Certainly, inspirational blog topics are as well. People love to be inspired, and this is certainly true of your readers.
Readers love to read heart-warming stories of people who have made a difference.
What if you've never made a difference? The inspirational story can be about someone else.
However, guest author Danielle Herman shares an autobiographical post. Her story definitely sets an example of inspirational blog topics that will engage your readers and move them to emotion.
By the time you're done reading this post, you'll know how to keep your visitors reading by using inspirational blog topics.
How Africa Changed My Life
Danielle Herman
In May 2015, I had been living in London for about 2-years when I was approached by a young aspiring actor and filmmaker.
He told me that he had been involved with an organization called, The Hunger Project and was looking to do a documentary film that would bridge the gap between a donor's investment and the action on the ground.
Basically put, he wanted to see how his money was going to actually help end world hunger.
The idea of this sounded extremely exciting and I immediately agreed to become the director of photography for the film. Yes, it seemed like a noble cause, but selfishly and secretly I was more excited about the idea of travel, adventure, and especially being the 'Director of Photography'.
At the time, I was just beginning my career as a filmmaker and this project was going to be my first full-length film. What happened next, I could have never planned for.
Before traveling, we met with a local representative from The Hunger Project who explained two things about their strategy that I had never heard before:
Empowering the people themselves to end their own hunger and that the direct subjugation of women was one of the root causes of why hunger still persisted.
Similar to the notion of giving a farmer a fishing net and he would fish for a lifetime or giving a borrower the means to generate income rather than giving them cash loans and then miraculously expecting them to repay the loan with no income.
At the time, my understanding of hunger was limited to the images I saw growing up of children with flies in their faces and bodies that were so malnourished that you could see their entire skeleton. How could these people actually be able to end their own hunger without some form of food aid?
Preparation for the trip
In preparation for our journey, we interviewed various people in London to get their perspective on hunger, why it exists, and if they thought it could end.
One particular interview was with a Zen Priest who asked us one simple question "Why are you going" We gave some kind of answer stating how we were going to help the people and that we could do something for them.
No matter how hard I tried, to feel the truth in my answer I really had no clue what I was actually going to be able to do. He looked us both in the eyes and said, 'The minute you step off that plane you will realize that it has nothing to do with what you can do for them, but what they will do for you.'
The trip
In June 2015, we traveled to the sub-Saharan African country of Malawi to document the work of The Hunger Project with a group of investors that contribute to the organization. We arrived in the southern city of Blantyre, named after the famous Scottish missionary and explorer, David Livingstone's, hometown.
That night as I laid to rest I began to feel as though I had gotten lost and my fears and excitement were getting the best of me.
The next morning, we set off on a large bus for the rural village of Mpingo where the community was just beginning to participate with The Hunger Project. Very quickly we were off the pavement and traveling along a bumpy dirt road.
Little mud huts with thatch roofs were nestled a short distance from the road and as we zoomed by them, children would come running out towards us, cheering, waving, and smiling. Why were they so happy to see us? What had we done to deserve such a welcoming by these people?
After about twenty minutes, the road started to get really rough as we slowly navigated down a steep hill into a small ravine.
At the bottom we crossed over a shallow creek bed and then began to climb back up reaching the other side of the ravine, revealing a small grove of trees just a short distance ahead. As we approached, I started to see something very large beginning to move through the trees.
Within moments, hundreds of villagers poured out of the trees, dancing in a pulsating rhythmic dance with their arms waving in unison, singing a beautiful song created for The Hunger Project.
Our bus was engulfed immediately by the community, and as our doors swung open, I turned to my film partner, eyes popping out in astonishment, and said, 'Here we go!' Stepping out into the sea of Malawians I knew that my life would never be the same.
Possibilities
For the first time, I saw a possibility of a new future. The country was starving, yet from the moment I met my first local, I felt nothing but warmth and friendship.
I had entered a reality where 25% of the population dies from hunger every year and discovered what humanity can be. I felt a connection.
Here, in the middle of Africa, I finally experienced what it is to be part of a global community. I was shocked by their greetings, their songs, with so much misfortune they were happy. United, man and woman together, determined to end their own hunger. It was truly unbelievable to witness.
We can do it
I returned to London with a new sense of purpose, a better understanding of the world that I live in, and thinking about all the great things that we as a family have accomplished.
If we can end slavery, we can end hunger. If we can put a man on the moon, we can end hunger. This I believe. Welcome to the End of Hunger.
Wrapping Up: Inspirational Blog Topics
Host blogger's comments:
Just as Danielle's story is inspirational, she was moved by her experience which in turn will move others.
Sharing inspirational stories about people who overcome obstacles to change the world is a valuable idea which will hook your readers.
Readers, please share so other bloggers learn about inspirational blog topics like this one.
I look forward to your views in the comments section. Can you suggest any inspirational blog topics?